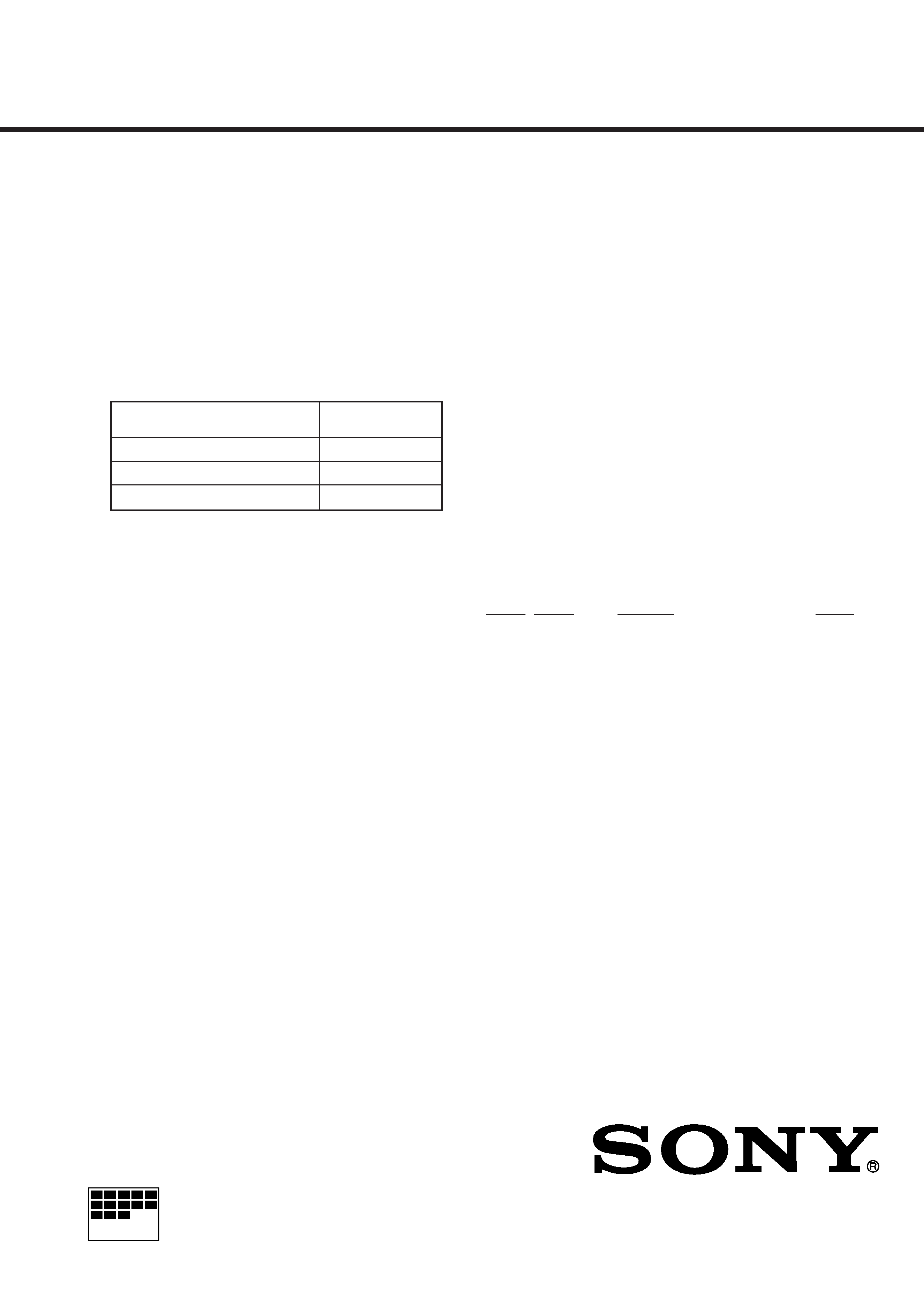 COMPONENT MODEL NAME FOR MHC-VX880AV
Approx. 280 x 340 x 395 mm
Design and specifications are subject to change without notice.
ACCESSORIES & PACKING MATERIALS
********************************
REMOTE COMMANDER (RM-UV200AV)
CORD, CONNECTION (PIN CABLE) (VIDEO: 1.5m)
CORD, SPEAKER (FRONT) (2.5m)
CORD, SPEAKER (CENTER) (10m)
CORD, SPEAKER (REAR) (2.5m)
MANUAL, INSTRUCTION (ENGLISH,CHINESE)
FOOT (Y) (CENTER SPEAKER)
COVER,BATTERY (FOR RM-UV200AV)
MINI Hi-Fi COMPONENT SYSTEM
Published by Quality Assurance Dept.
· MHC-VX880AV is composed of following models.
As for the service manual, it is issued for each component model,
then, please refer to them.
HCR-VX880AV is composed of HCD-VX880AV, SS-CN125 and
---