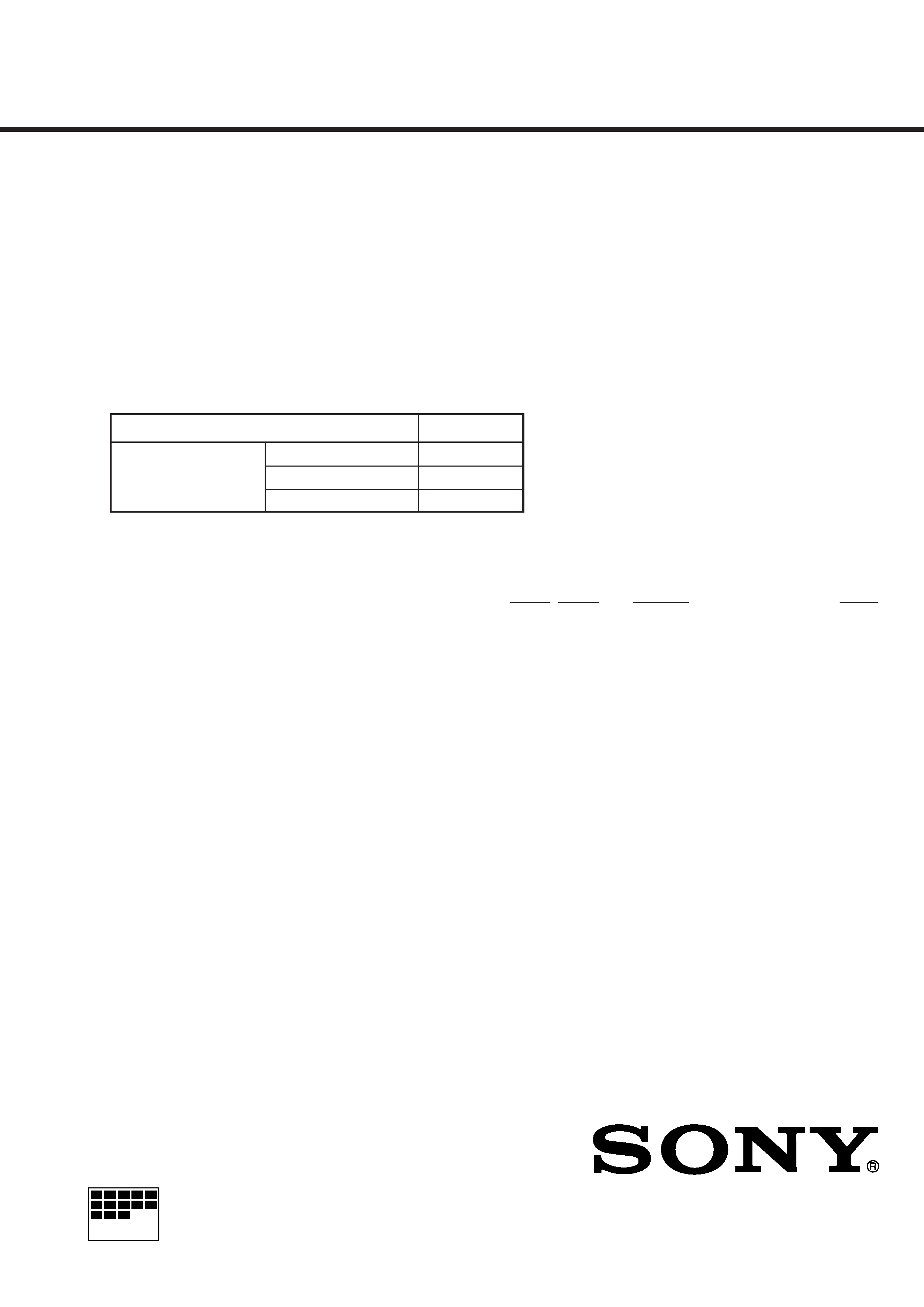 Approx. 280 x 340 x 390 mm
(11 1/8 x 13 1/2 x 15 3/8 in)
Approx. 9.6 Kg (21 lbs. 2 oz.)
Design and specifications are subject to change without notice.
ACCESSORIES & PACKING MATERIALS
*******************************
1-418-499-11 COMMANDER, STANDARD (RM-SG9AV)
1-501-374-11 ANTENNA, LOOP
1-501-594-11 ANTENNA (FM)
1-769-433-11 CORD, SPEKAER (10m) (SS-SR115D)
3-866-407-11 MANUAL, INSTRUCTION (ENGLISH)
3-866-407-31 MANUAL, INSTRUCTION (FRENCH) (Canadian)
4-972-322-01 FOOT (Y) (SS-CN115D)
4-982-031-01 BATTERY COVER (FOR RM-SG9AV)
MINI Hi-Fi COMPONENT SYSTEM
Published by Quality Assurance Dept.
· MHC-RXD7AV is composed of following models.
As for the service manual, it is issued for each component
model, then, please refer to them.
COMPACT DISC DECK RECEIVER SYSTEM
---