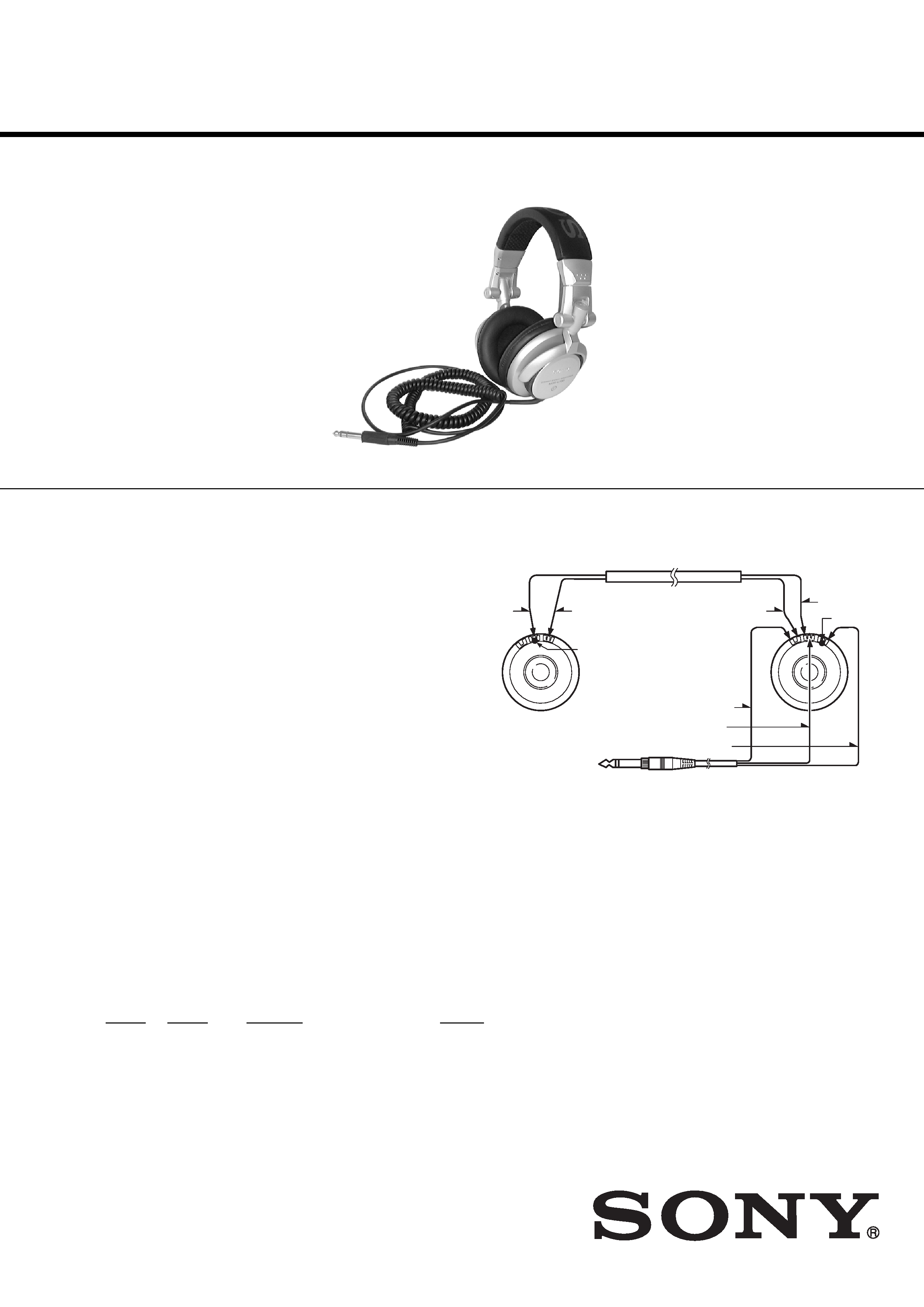 · Monitoring headphones for DJ and remix use
· Swivel earcup with automatic position recovery mechanism
allows easy single sided monitoring on shoulders
· Resists high power audio input up to 3W
· 50 mm driver unit for high quality sound
· Neodymium magnet for powerful bass and clear treble sound
· Coiled LC-OFC litz cord for high conductivity
· Screw type gold plated stereo unimatch plug for secure
· Convenient folding design
: Coiled 1 ­ 3 m long single-sided LC-OFC litz
cord with a gold plated stereo unimatch plug
: Approx. 300 g (wihtout cord)
Design and specifications are subject to change without notice.
Published by Sony Engineering Corporation
ACCESSORIES & PACKING MATERIALS
******************************
3-866-560-11 MANUAL, INSTRUCTION
(ENGLISH/FRENCH/GERMAN/SPANISH/
ITALIAN/PORTUGUESE/RESSIAN)
---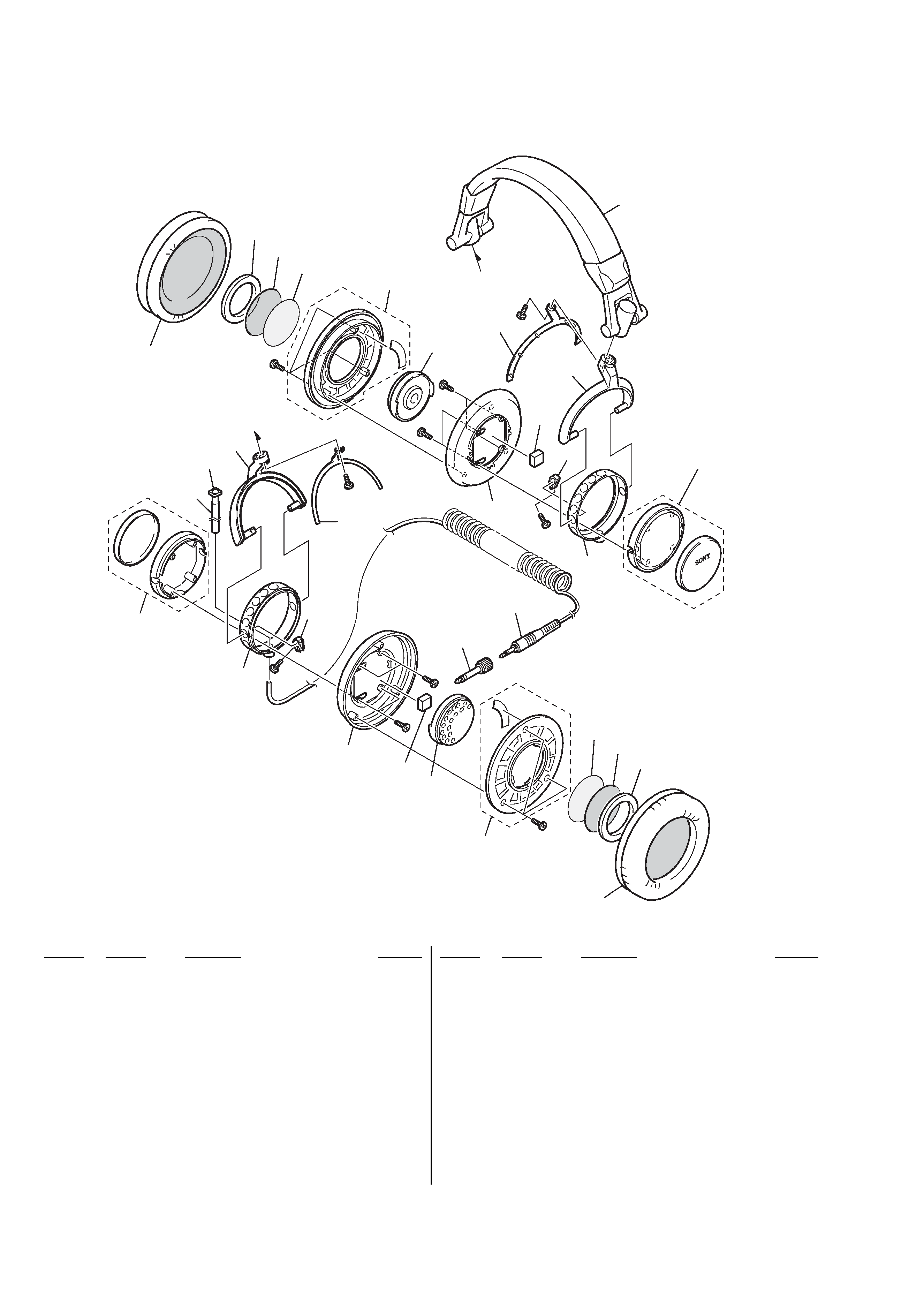 -XX, -X mean standardized parts, so they may
have some differences from the original one.
The mechanical parts with no reference number
in the exploded views are not supplied.
X-4951-694-1 PLATE (L) FRONT ASSY
1-542-390-11 DRIVER (HEADPHONE) (050F025)
X-4951-696-1 FLANGE (L) ASSY
4-218-135-01 RING, HOUSING (L)
X-4951-698-1 HOUSING (L) ASSY
3-671-893-00 CLAMP (LOW TYPE)
1-790-644-11 CORD (WITH PLUG)
X-4951-699-1 HOUSING (R) ASSY
4-218-136-01 RING, HOUSING (R)
X-4951-697-1 FLANGE (R) ASSY
X-4951-695-1 PLATE (R) FRONT ASSY
X-4951-652-1 HEAD BAND ASSY
4-220-391-01 AB SORBENT, ACOUSTIC
4-219-368-01 URETHANE, FRONT
4-219-367-01 RING, URETHANE
7-685-132-19 SCREW +P (2.6
---

---

Clicking the version allows you to jump to the revised page.
Also, clicking the version at the upper right on the revised page allows you to jump to the next revised
Correction of part number for MANUAL, INSTRUCTION.
(SPM-03010)
---