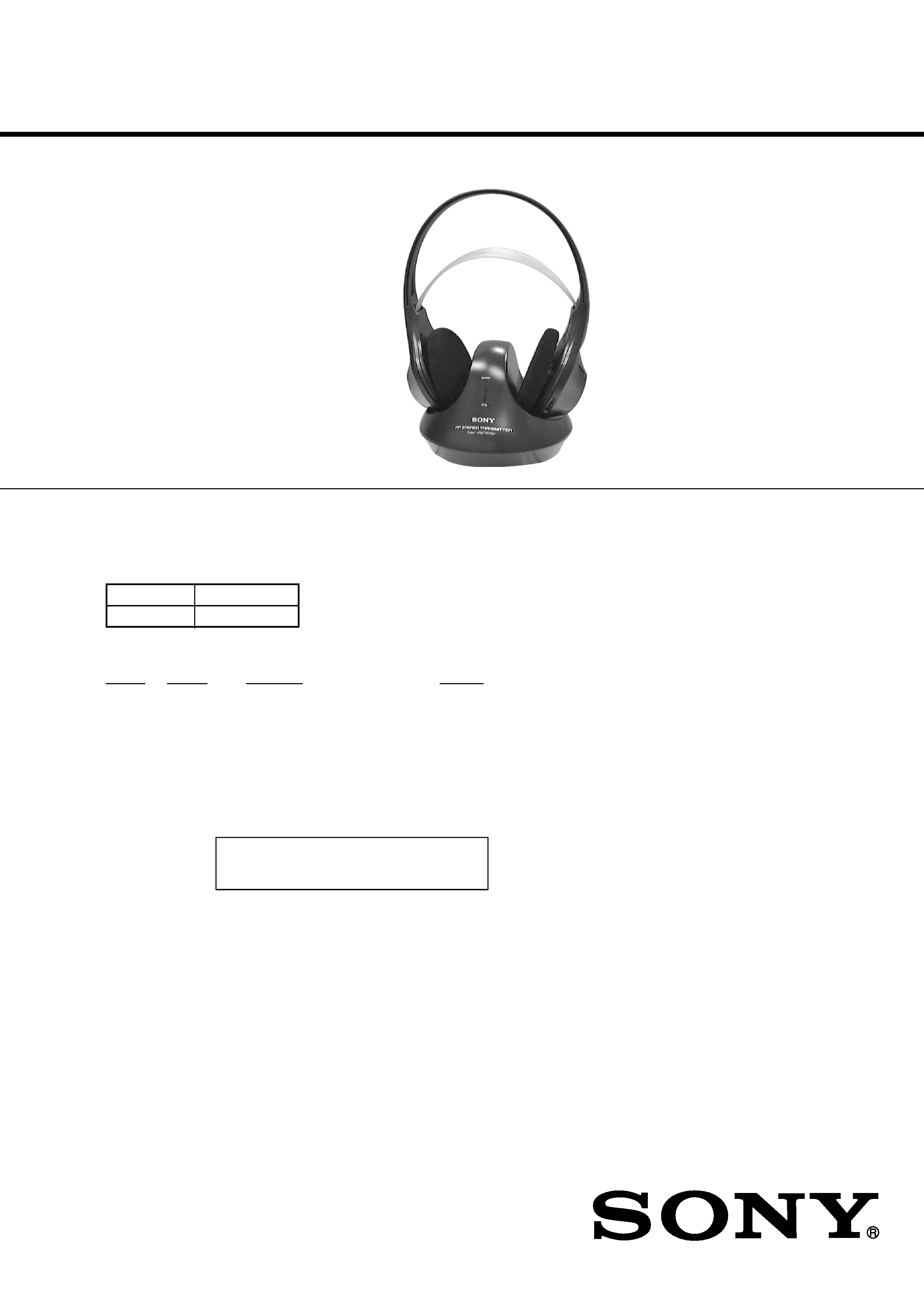 Audio Entertainment Group
General Engineering Dept.
MDR-RF415RK is composed of the following models.
As for the service manual it is issued for each component
model, then please refer to it.
COMPONENT MODEL NAME FOR MDR-RF415RK
The components identified by mark 0 or dotted
line with mark 0 are critical for safety.
Replace only with part number specified.
ACCESSORIES & PACKING MATERIALS
*******************************
1-473-606-11 ADAPTOR, PLUG
1-476-179-11 ADAPTOR, AC (AC-S9010)
1-559-906-32 CORD, CONNECTION
3-228-914-11 MANUAL, INSTRUCTION
(ENGLISH, SPANISH, ITARIAN, PORTUGUESE)
DC 9 V: supplied AC power adaptor
phono jacks/stereo mini jack
DC 2.4 V: Built-in rechargeable battery
Approx. 240 g (8.5 oz.) incl.
built-in rechargeable battery
Built-in Ni-Cd rechargeable battery
Design and specifications are subject to change without notice.
---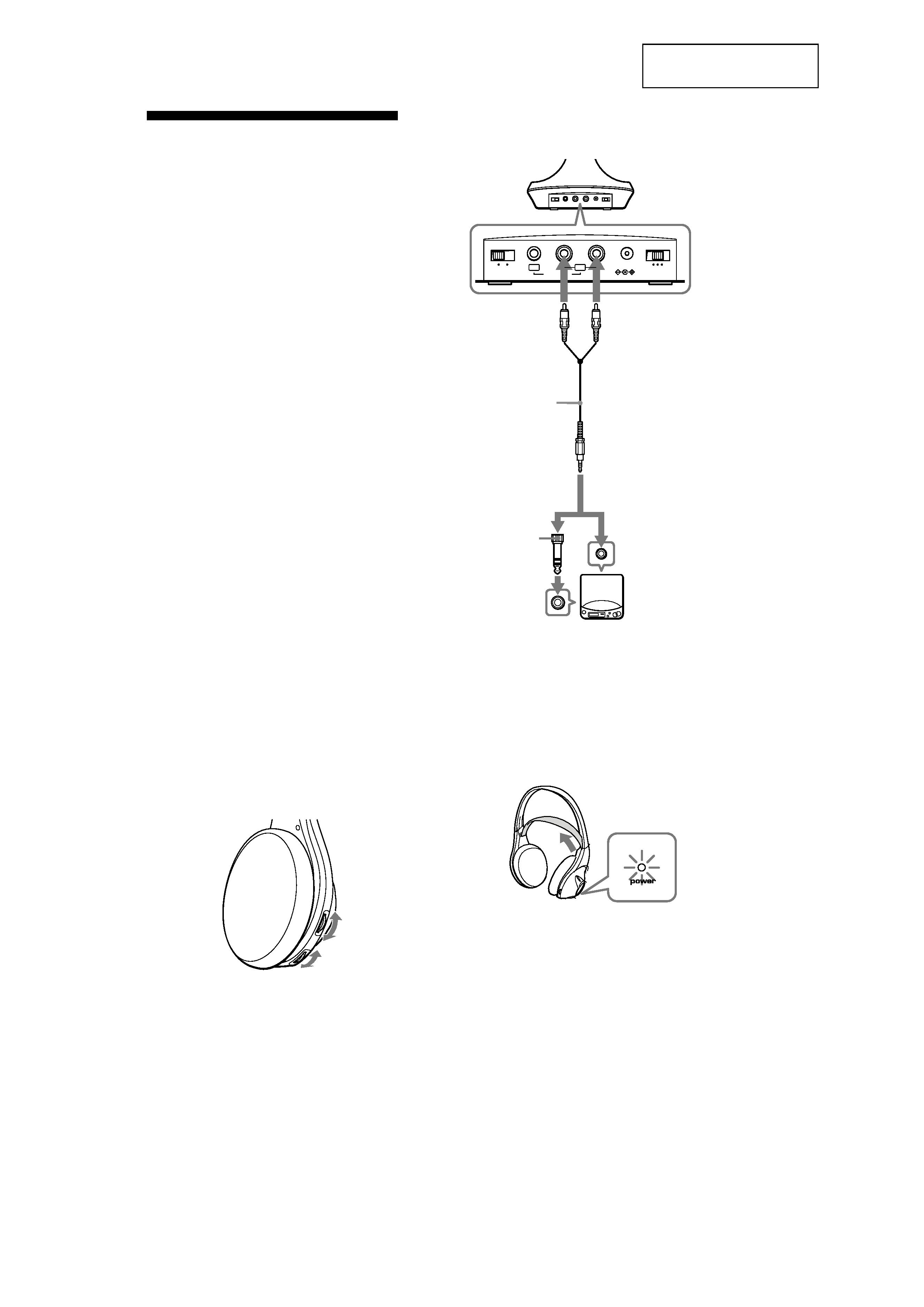 This section is extracted
1
Connect the transmitter to audio/video
equipment. Select one of the hookups
below depending on the jack type:
To connect to a headphones jack
5
Turn up the volume to a moderate level
with the VOL control, then tune the
headphones in to the frequency of the
transmitter with the TUNING control
until you can hear the audio signal
Auto power on/off function
When you remove the headphones from your
head, the power turns off automatically. Do not
allow the self adjusting band to be pulled up,
otherwise the headphones will be switched on.
---

---

Clicking the version allows you to jump to the revised page.
Also, clicking the version at the upper right on the revised page allows you to jump to the next revised
---