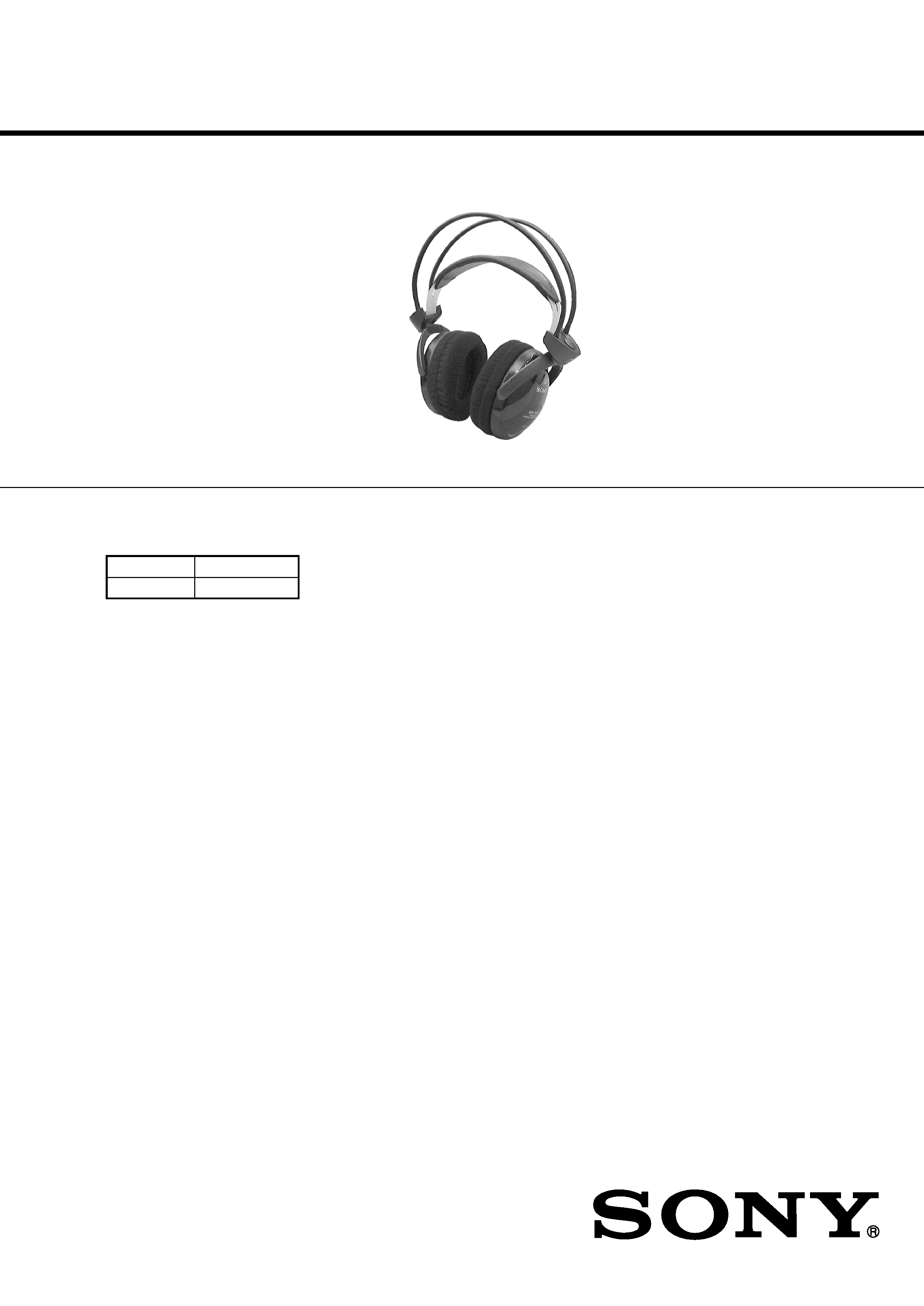 MDR-IF630R is the component model block one in the MDR-IF630RK.
COMPONENT MODEL NAME FOR MDR-IF630RK
Built-in rechargeable batteries
30 mm dia. with neodymium
DC 2.4 V: Built-in rechargeable
Design and specifications are subject to change without
---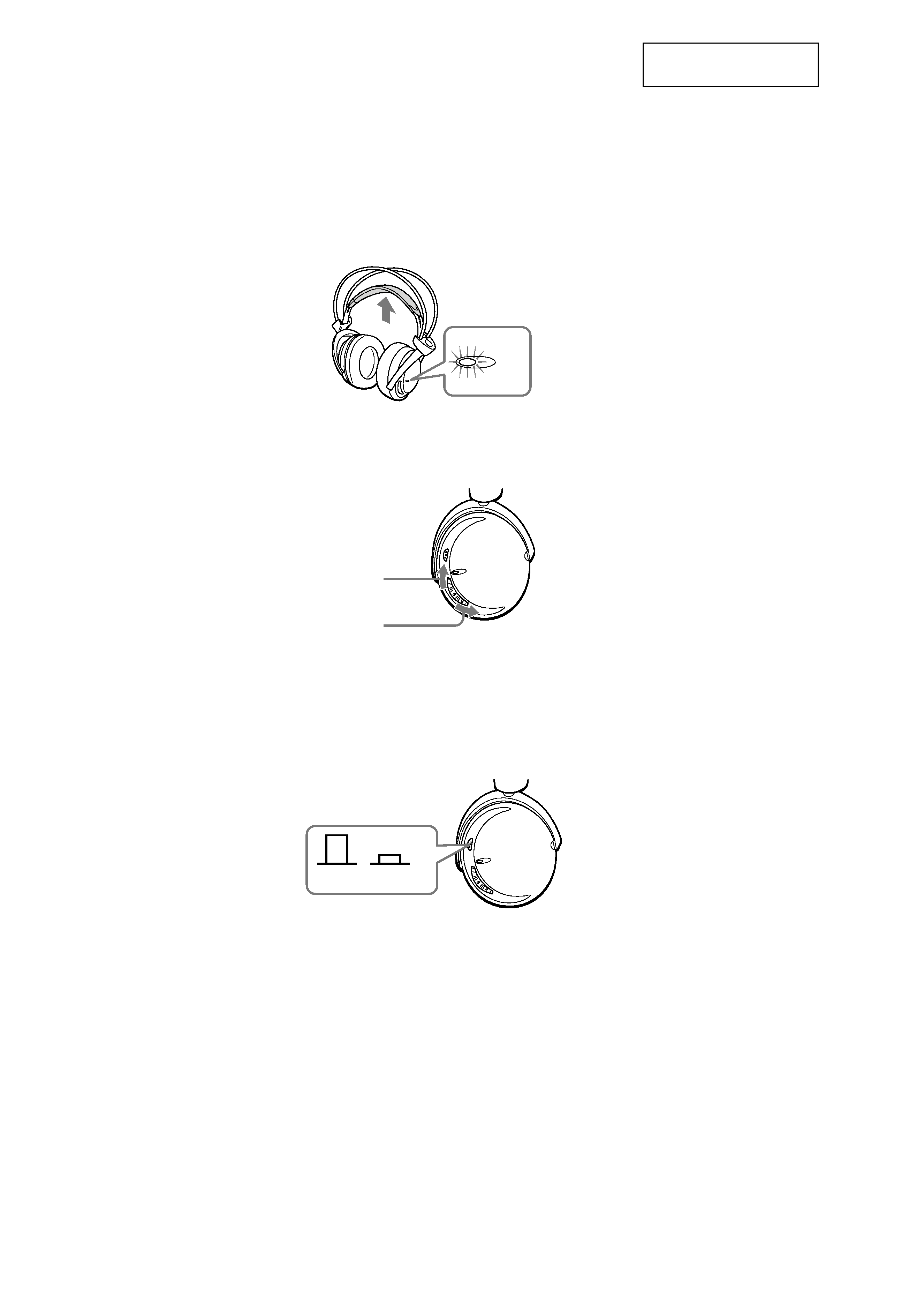 This section is extracted
Notes on chip component replacement
· Never reuse a disconnected chip component.
· Notice that the minus side of a tantalum capacitor may be
Flexible Circuit Board Repairing
· Keep the temperature of soldering iron around 270°C
· Do not touch the soldering iron on the same conductor of the
circuit board (within 3 times).
· Be careful not to apply force on the conductor when soldering
Check the remaining power of the
Pull up the suspender, and check that the
headphones' power indicator lights in red. You
can now use the headphones.
Charge the batteries or install new batteries, if the
power indicator light is weak or turned off and
the sound become distorted or has a lot of noise.
Depress the audio mode switch (VOICE mode) to
emphasize the human voice. Press to release it
(NORMAL mode) for normal tone quality.
---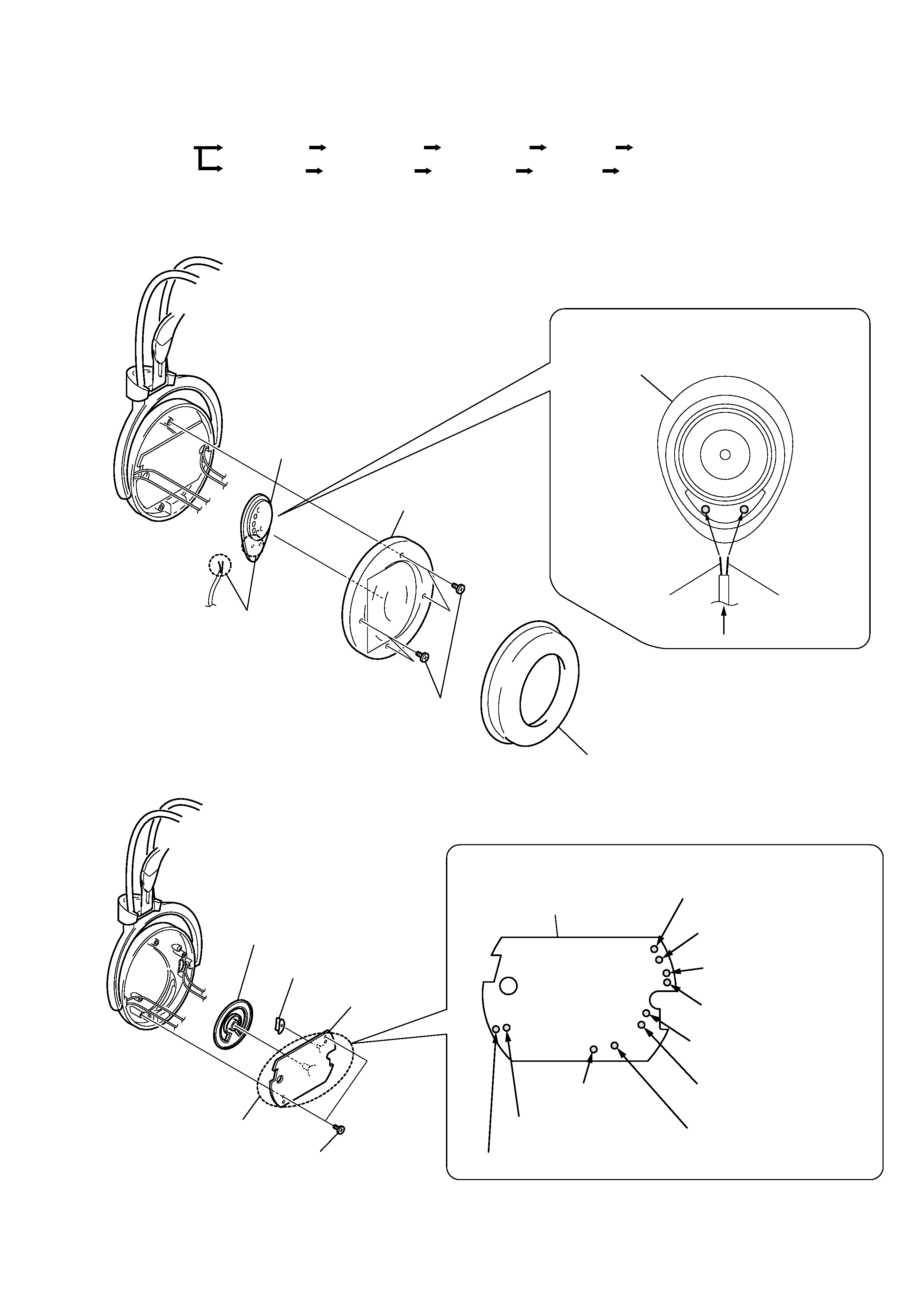 Follow the disassembly procedure in the numerical order given.
· The equipment can be removed using the following procedure.
Solder the each lead wires
directly to the position as
Precaution for installation
Remove the two solderings
from RX SW board (­) (natural)
Head band (rear) (natural)
Head band (front) (green)
Head band (front) (natural)
Head band (front) (natural)
Head band (front) (black)
from RX SW board (+) (black)
Remove the ten solderings
Solder the each lead wires directly to the position as
shown while being cautions of colors
Precaution for installation
---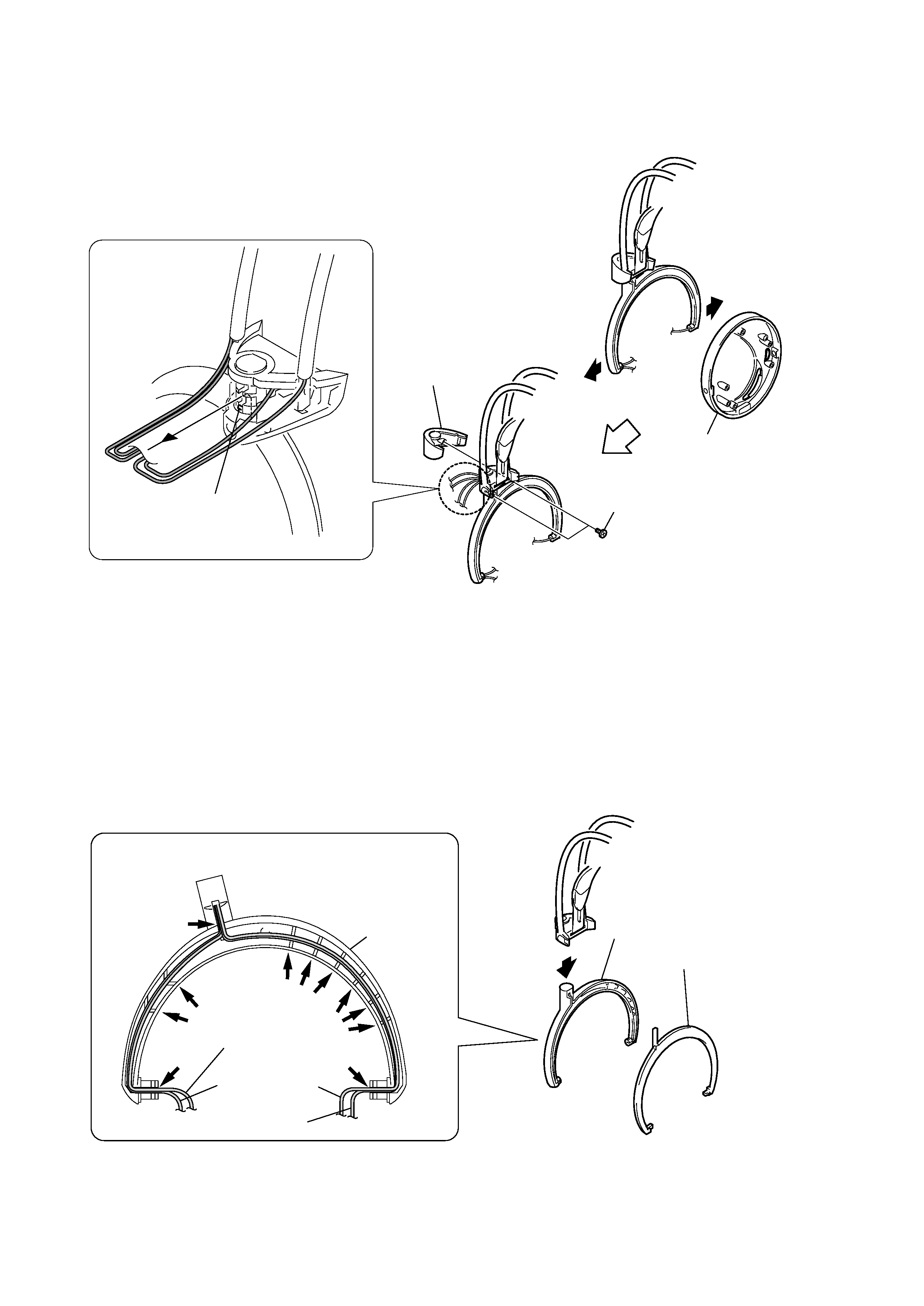 Solder the each lead wires directly to the position as
shown while being cautions of colors
Precaution for installation
---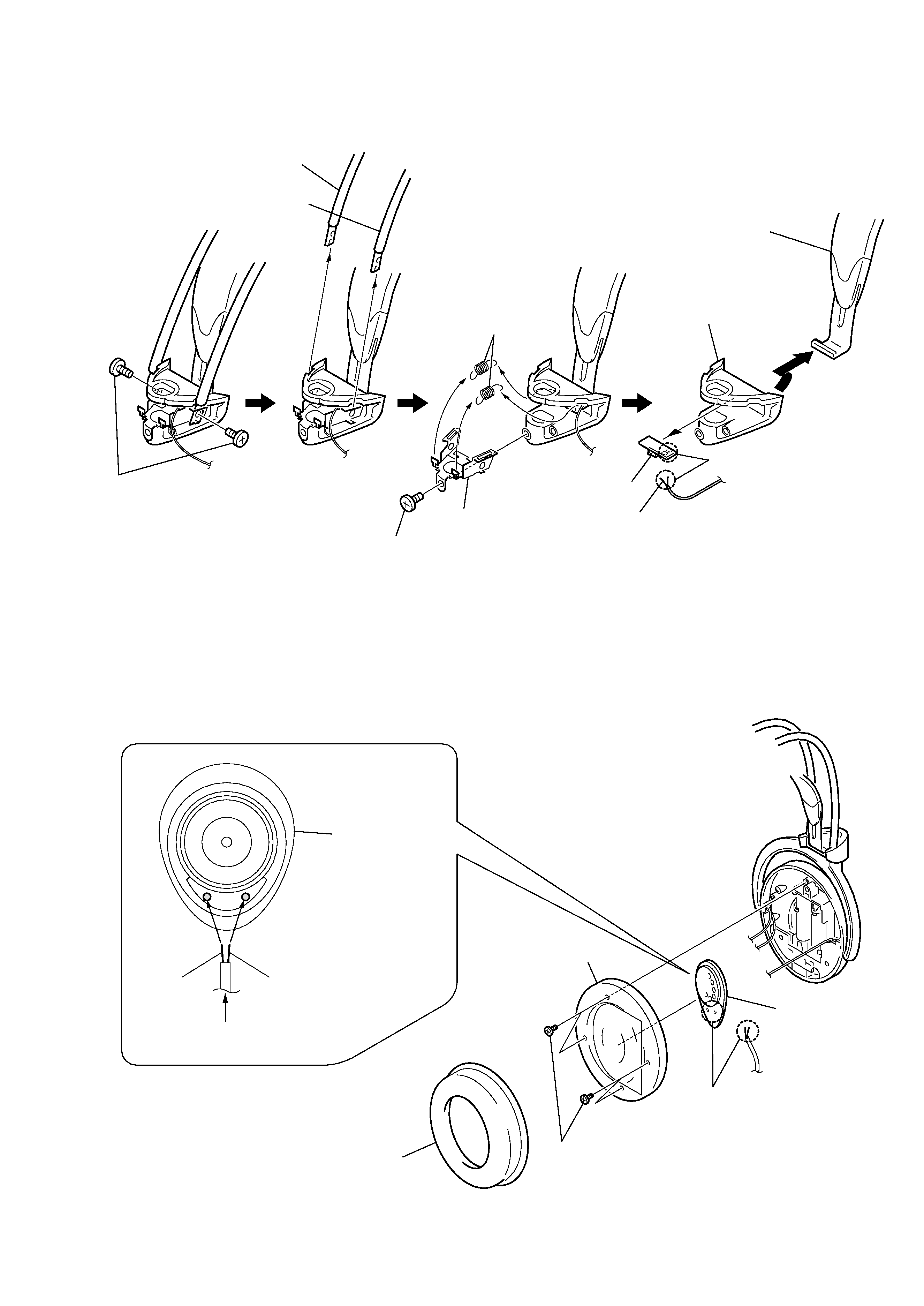 2-5. RX SW BOARD, HOLDER (R)
Remove the two solderings
Remove the two solderings
Solder the each lead wires
directly to the position as
Precaution for installation
---