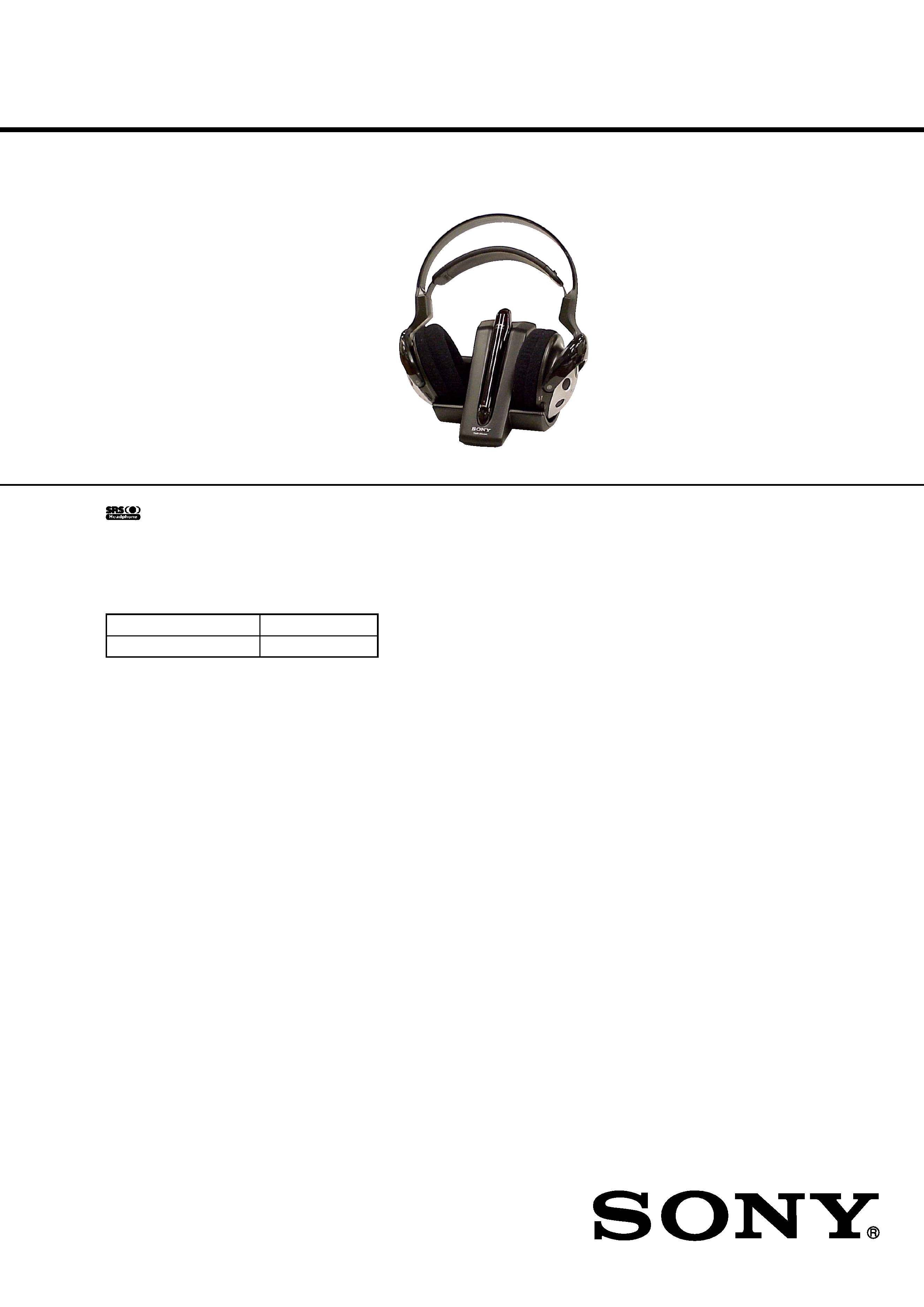 CORDLESS STEREO HEADPHONE SYSTEM
Connecting cord (approx. 1 m, stereo mini
× 1 y phone plug × 2) (1)
Rechargeable nickel-metal hydride
batteries BP-HP550 (550 mAh) (2)
Unimatch plug adaptor (stereo mini jack
Operating instructions (1)
Design and specifications are subject to change without
SRS is a trademark of SRS Labs Inc.
SRS Headphones are manufactured under
license from SRS Labs. Inc.
Published by Sony Engineering Corporation
· The MDR-IF540RK is comprised of
headphones (MDR-IF540R) section
and transmitter (TMR-IF540R) section.
Service manuals associated with their
respective models are published.
See the respective service manuals for
· MDR-IF540RK consists of the following models respectively.
---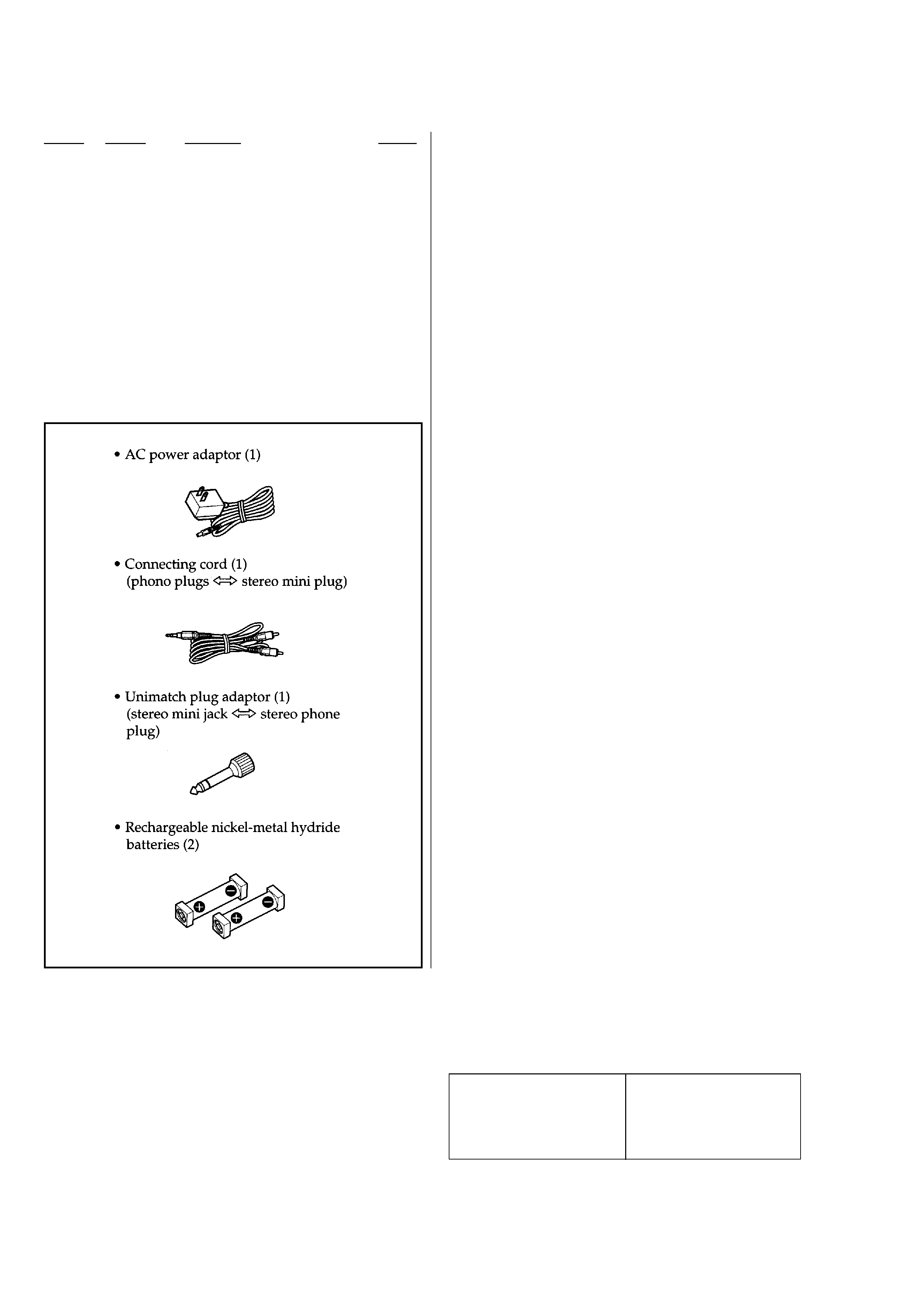 1-569-008-12 ADAPTOR, CONVERSION 2P (JE)
3-247-590-11 MANUAL, INSTRUCTION (ENGLISH,FRENCH,
1-473-588-11 ADAPTOR, AC (AC-S901) (US,CND)
1-473-590-13 ADAPTOR, AC (AC-S901) (HK)
1-475-761-13 ADAPTOR, AC (AC-S901K) (E13)
1-693-007-21 ADAPTOR, AC (AC-S195) (JE)
1-559-906-32 CORD, CONNECTION
1-473-606-11 ADAPTOR, PLUG
1-756-316-21 BATTERY, NICKEL.HYDROGEN (BP-HP550)
1-756-316-31 BATTERY, NICKEL.HYDROGEN (BP-HP550)
The components identified by
mark 0 or dotted line with mark
0 are critical for safety.
Replace only with part number
Les composants identifiés par une
marque 0 sont critiques pour
Ne les remplacer que par une piéce
portant le numéro spécifié.
Note: The description used in the figure are those contained in the
E13 : AC 220 V ­ 230 V area in E model
---

---

Clicking the version allows you to jump to the revised page.
Also, clicking the version at the upper right on the revised page allows you to jump to the next revised
---