Charging and using hours (MDR-IF330R)
** the hours required to fully charge an cmpty battery
Battery life* (MDR-IF230/IF330R)
Sony alkaline battery LR6(SG)
Supplied Ni-Cd rechargeable battery NC-AA(HJ)
or commercially available R6 (size AA) dry battery
Approx. 180g (6.4oz.) including battery
Supplied Ni-Cd rechargeable battery
Design and specifications are subject to change without notice.
CORDLESS STEREO HEADPHONES
COMPONENT MODEL NAME FOR MDR-IF130K/IF230RK/IF330RK
MDR-IF230 is the component model block one in the MDR-IF130K
MDR-IF330R is the component model block one in the MDR-IF330RK.
Illustration : MDR-IF330R
---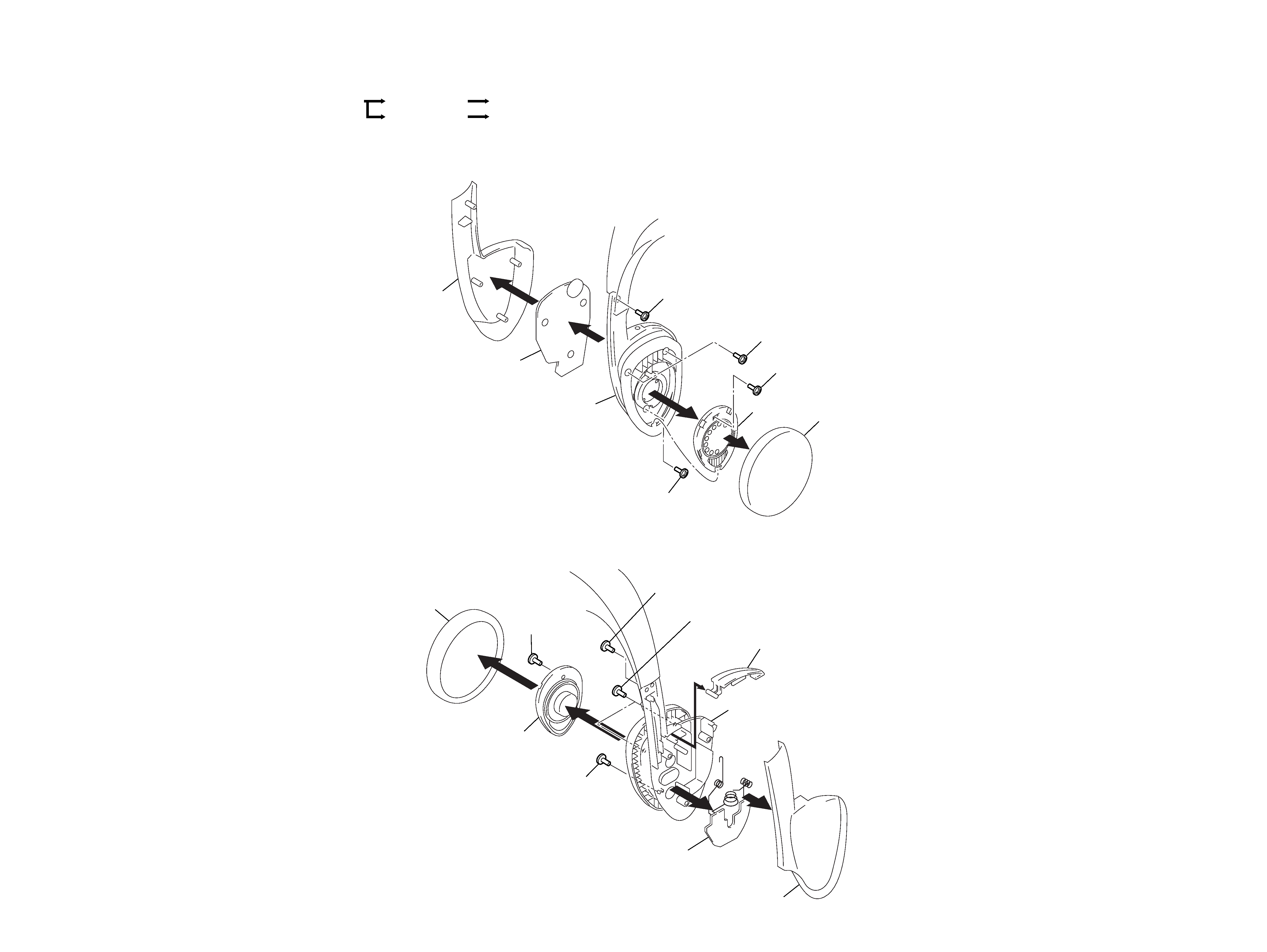 Note:Followthedisassemblyprocedureinthenumericalordergiven.
---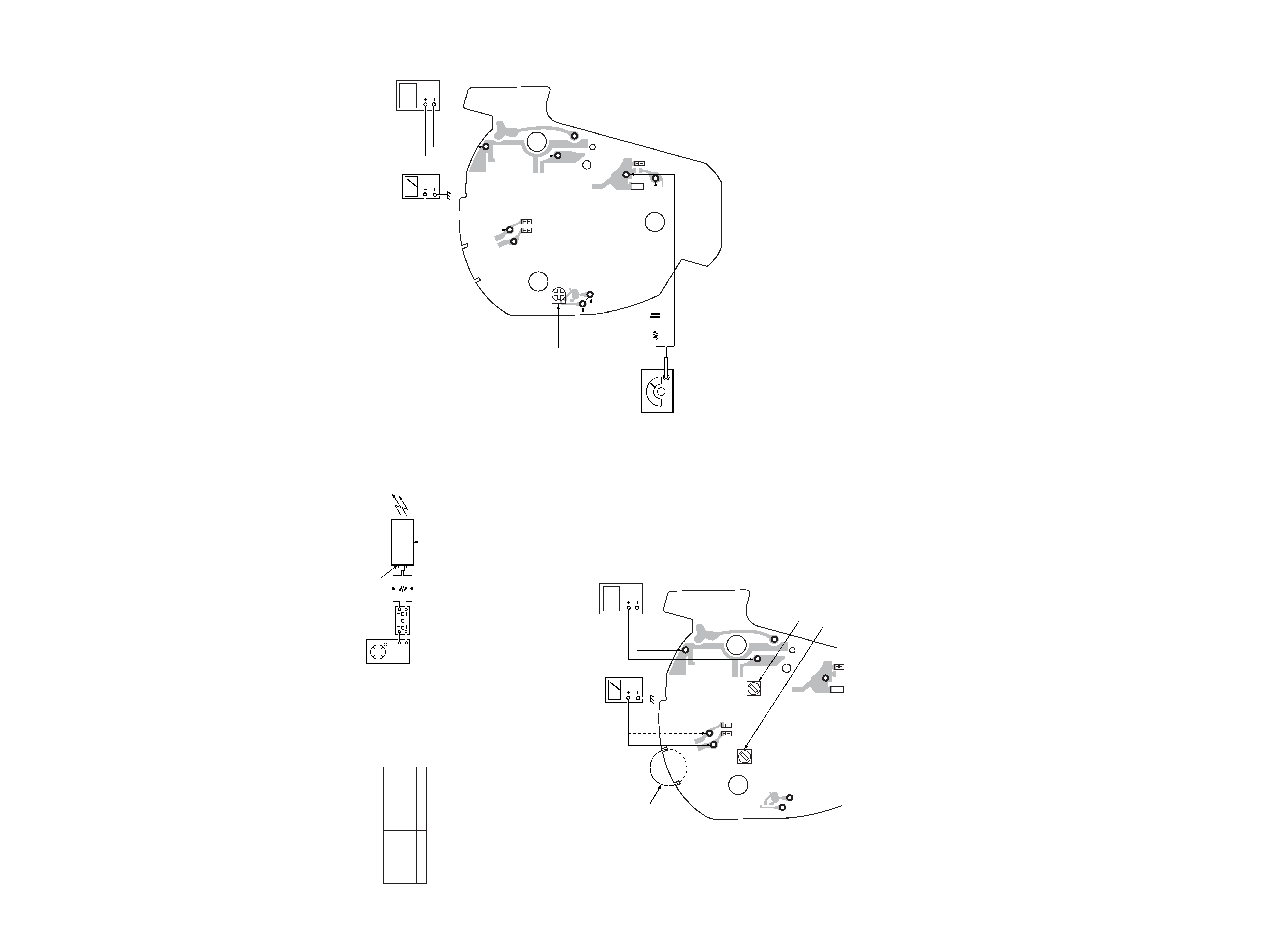 1. Feedasignaltojig(transmitter)andconnectapowersupplyto
2. Appl y DC 1.2V between
TP (VCC) and TP (GND) on the RX
3. SettheR V1(VOL)ontheRXboar
1. Thetransmittersectionadjustmentsshouldbecompletedbefore
performingtheheadphonessectionadjustment.
2. Onadjustingtheheadphonessection,usethetransmitterasa
3. TheheadphonessectionadjustmentmustbemadewithPDboard
connectedtotheRXboardwiththespecifiedwire.
4. TheMUTEONPOINTadjustmentmustbemadewhiletaking
care of the photodiodes (D1, D2, D101, D102) not to be ex-
poseddirectlytoexternallights(suchasincandescentlampand
L32 : Tuning Adjustment (L-CH)
L53 : Tuning Adjustment (R-CH)
[RX BOARD] (Conductor side)
TP31(L-c h)and TP51(R-c h).
3. AdjustwithL32(L-ch)andL53(R-ch)tominimizethereading
Connection and Adjustment Location :
Connection and Adjustments Location :
1. Shor tthecir cuitbetween
2. Notedownthelevelmeterreadatthistime.
velmeterreadis5dBto10dBbelo
thevaluenoteddownatstep2.
[RX BOARD] (Conductor side)
Carrier frequency : 2.8MHz
---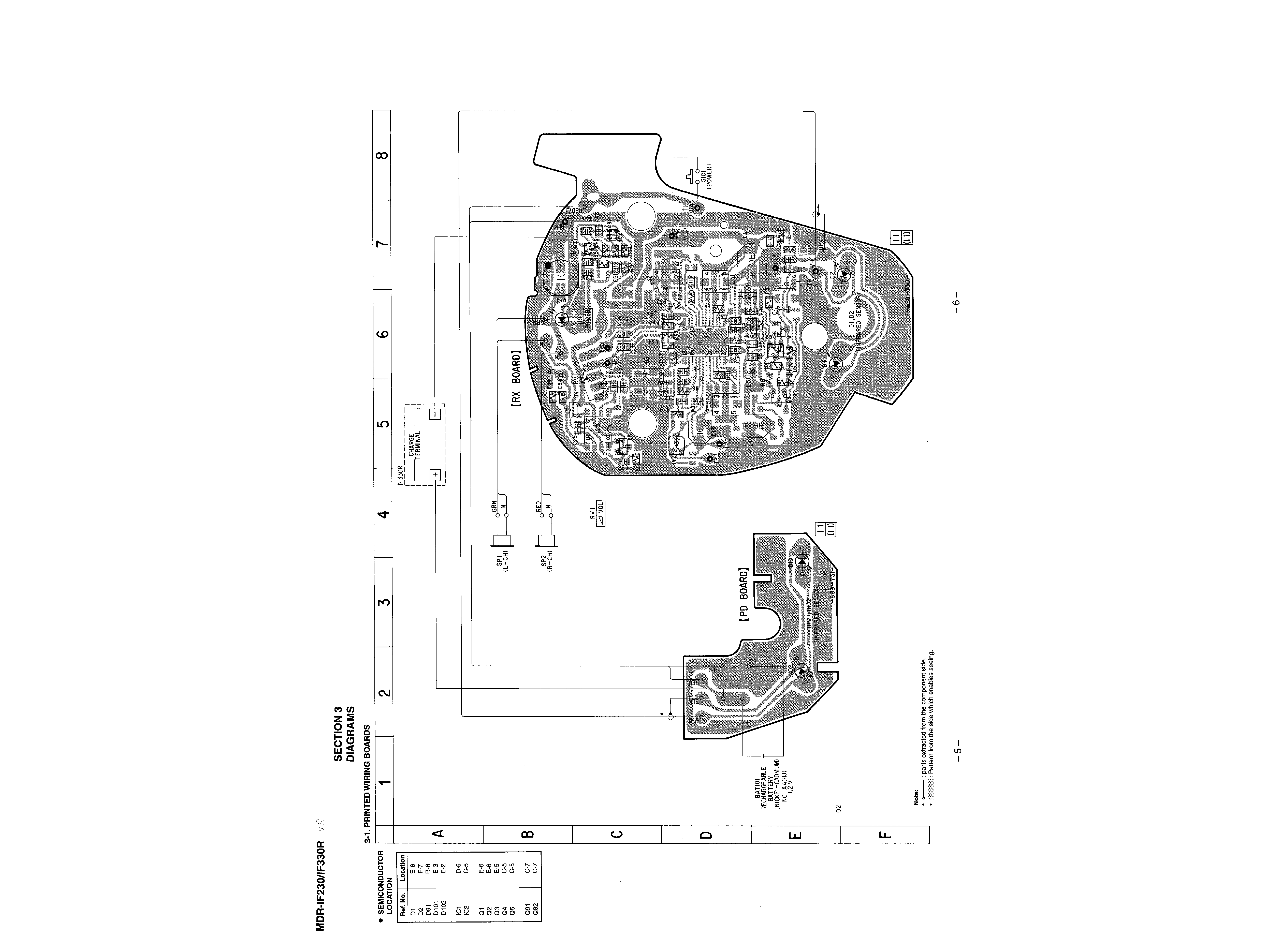 ---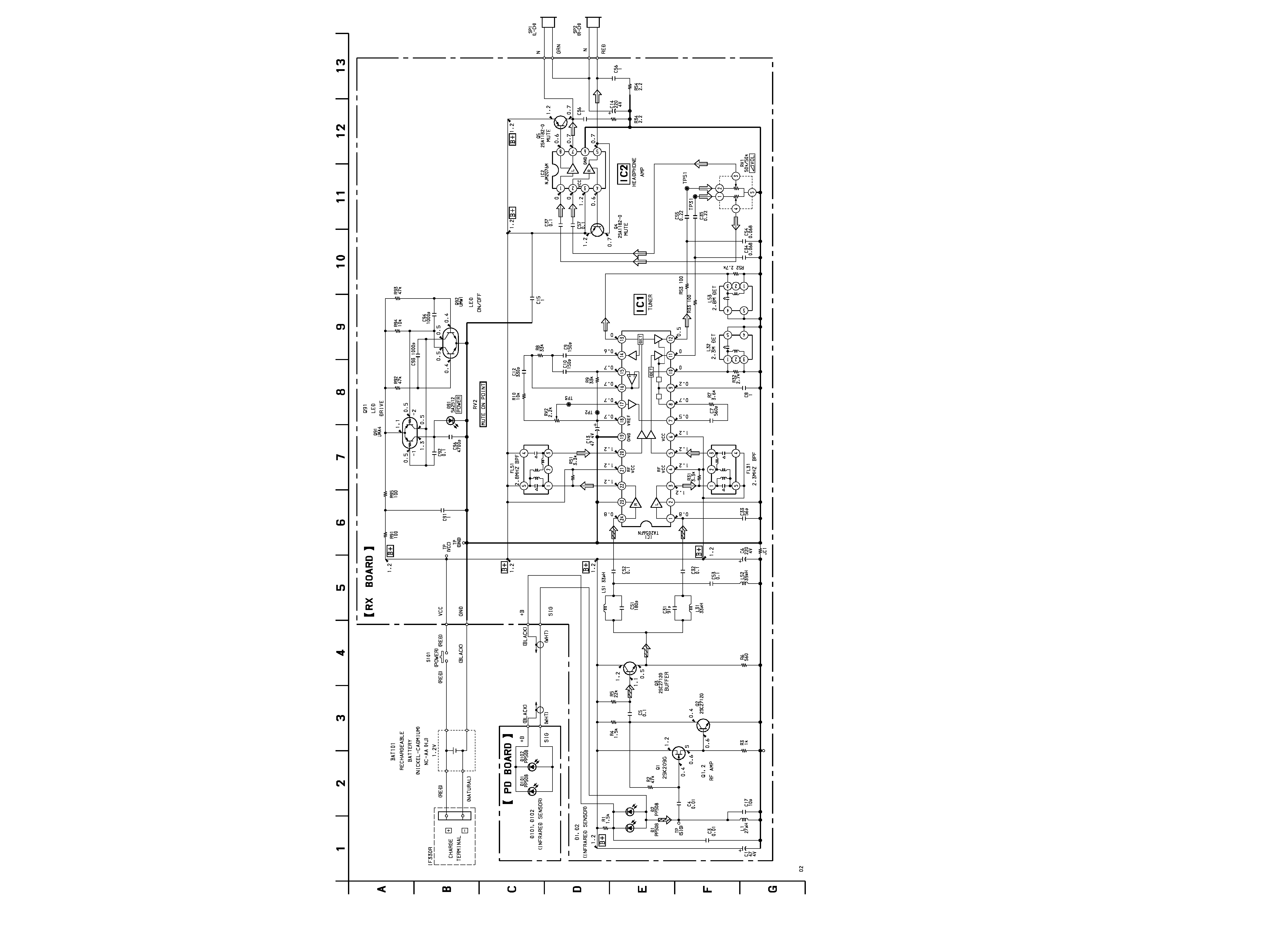 µF unless otherwise noted. pF: µµF
50 WV or less are not indicated except for electrolytics
and
1
/
4
W or less unless otherwise
· H : adjustment for repair.
· Power voltage is dc 1.2V and fed with regulated dc power
supply from battery terminal.
Voltages are dc with respect to ground under no-signal
---