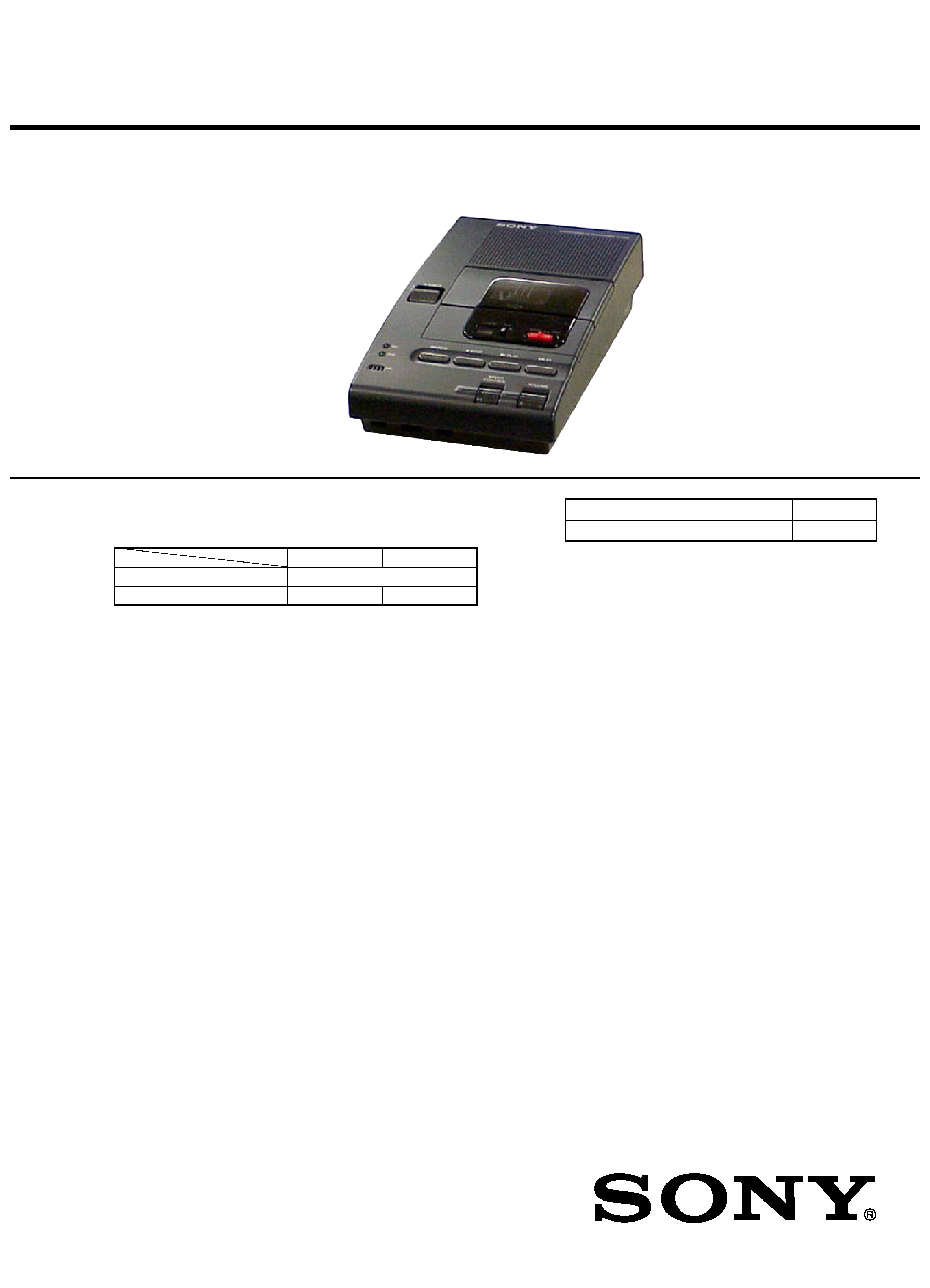 MICROCASSETTE TM TRANSCRIBER
minijack, sensitivity 0.3 mV
DC IN 9 V jack accepts the
supplied AC power adaptor
not incl. projecting parts
Approx. 0.8 kg (1 lb 12 oz)
Hand control unit (1) (M-2020)
Design and specifications are subject to change without
Published by Sony Engineering Corporation
Model Name Using Similar Mechanism
Tape Transport Mechanism Type
· M-2000/2020 are composed of following models.
ATTENTION AU COMPOSANT AYANT RAPPORT
LES COMPOSANTS IDENTIFIÉS PAR UNE MARQUE 0 SUR LES
DIAGRAMMES SCHÉMATIQUES ET LA LISTE DES PIÈCES
SONT CRITIQUES POUR LA SÉCURITÉ DE FONCTIONNEMENT.
NE REMPLACER CES COMPOSANTS QUE PAR DES PIÈCES
SONY DONT LES NUMÉROS SONT DONNÉS DANS CE MANUEL
OU DANS LES SUPPLÉMENTS PUBLIÉS PAR SONY.
SAFETY-RELATED COMPONENT WARNING!!
COMPONENTS IDENTIFIED BY MARK 0 OR DOTTED LINE
WITH MARK 0 ON THE SCHEMATIC DIAGRAMS AND IN
THE PARTS LIST ARE CRITICAL TO SAFE OPERATION.
REPLACE THESE COMPONENTS WITH SONY PARTS WHOSE
PART NUMBERS APPEAR AS SHOWN IN THIS MANUAL OR
IN SUPPLEMENTS PUBLISHED BY SONY.
---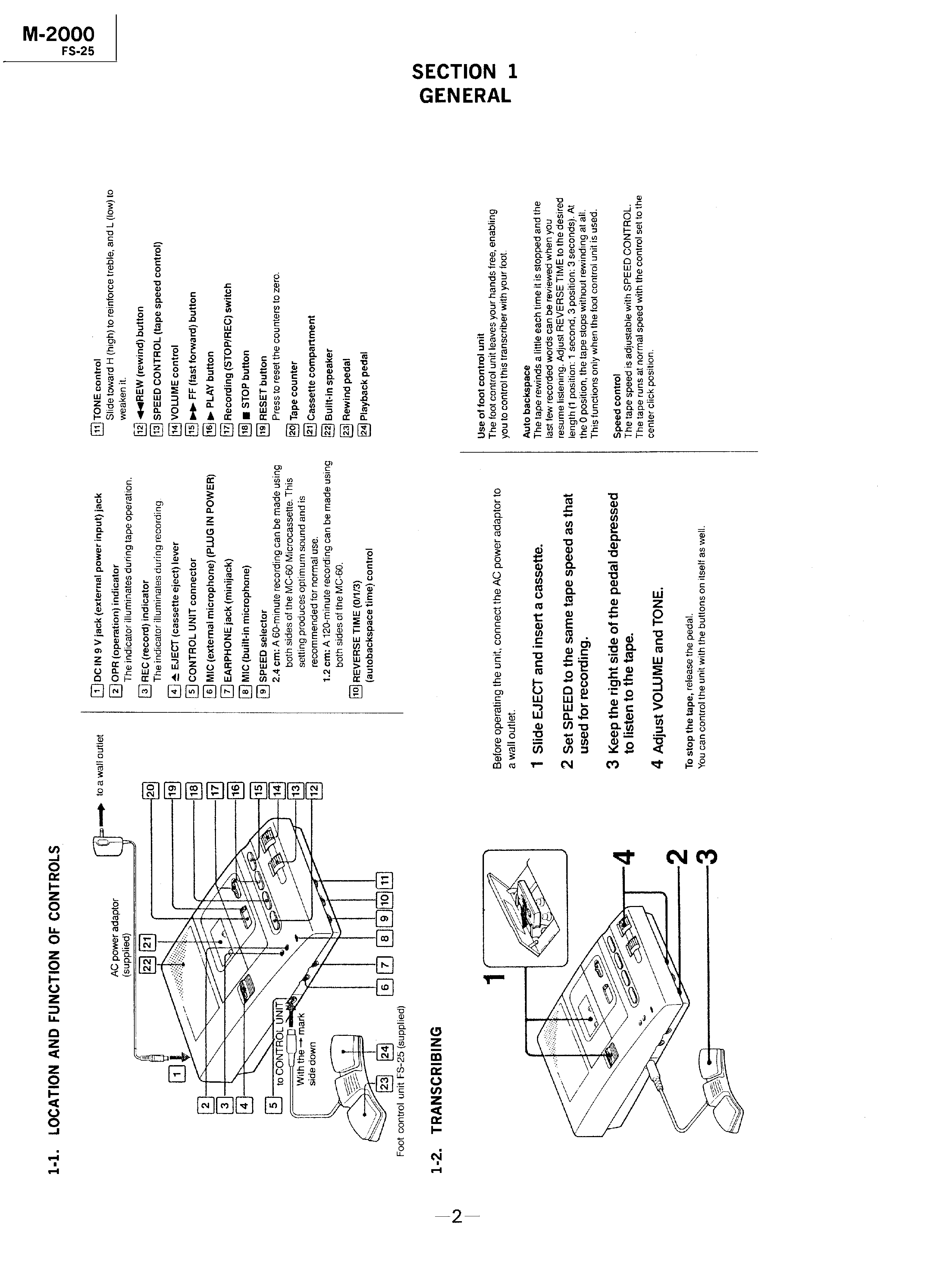 ---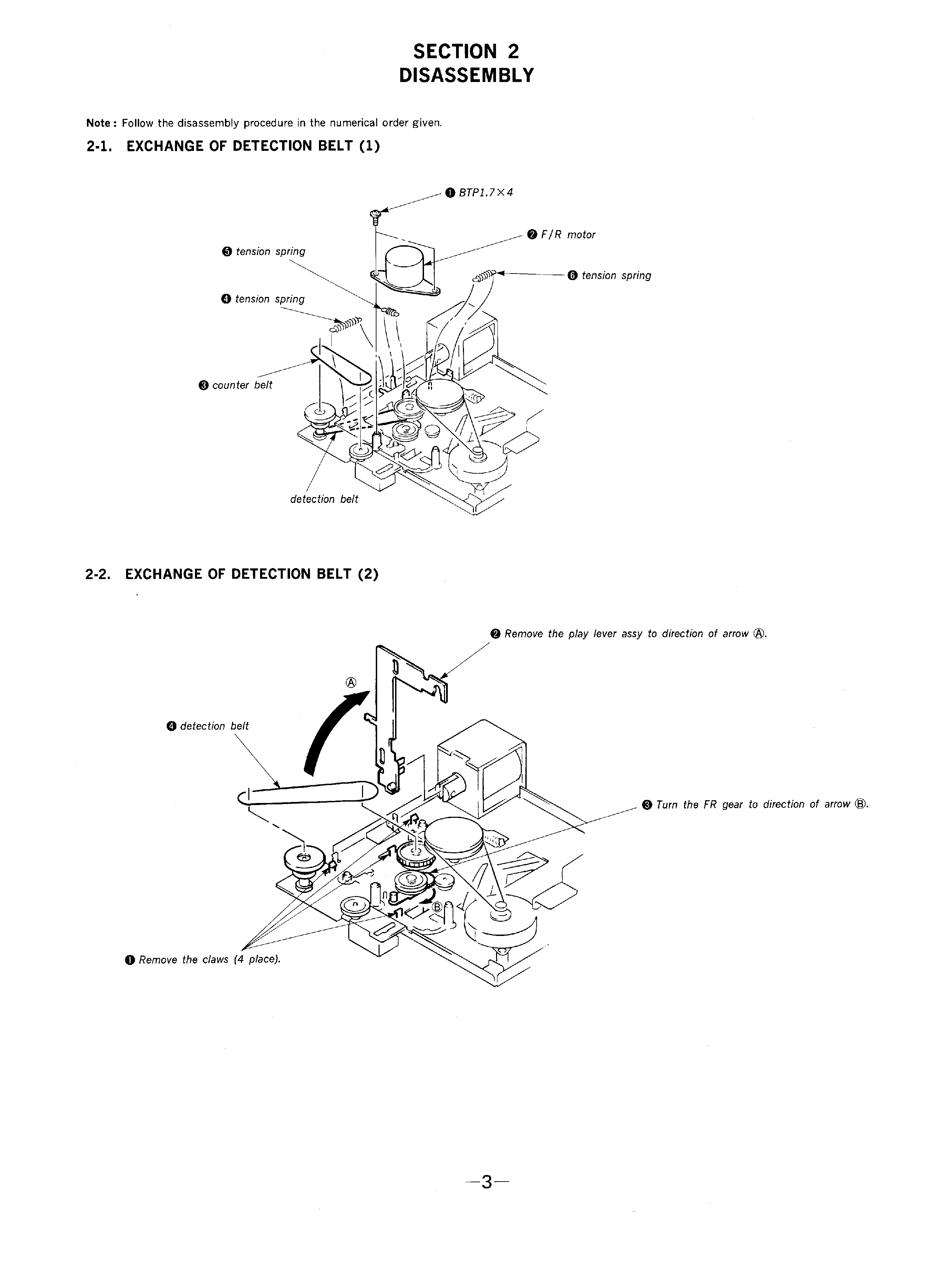 ---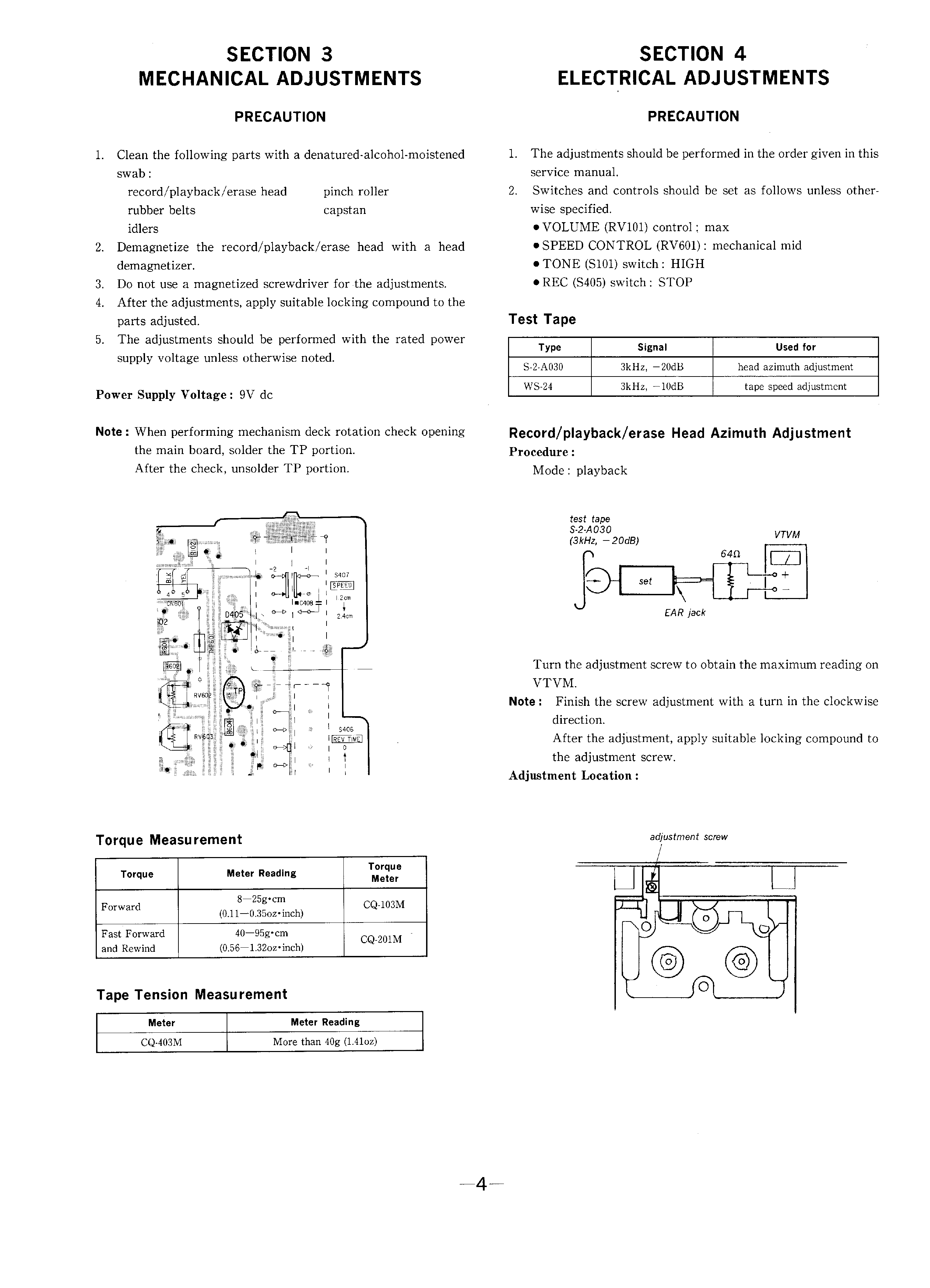 ---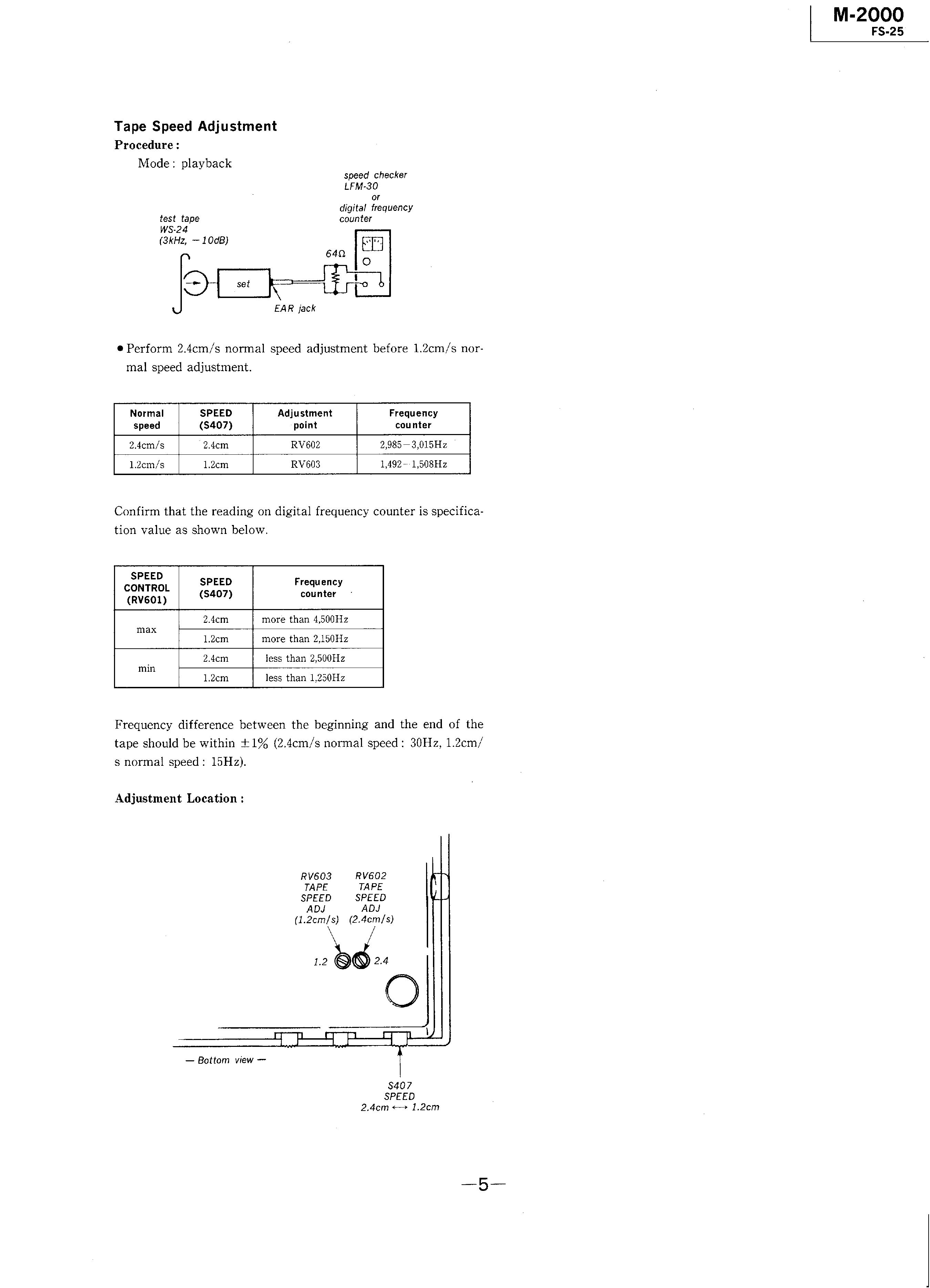 ---