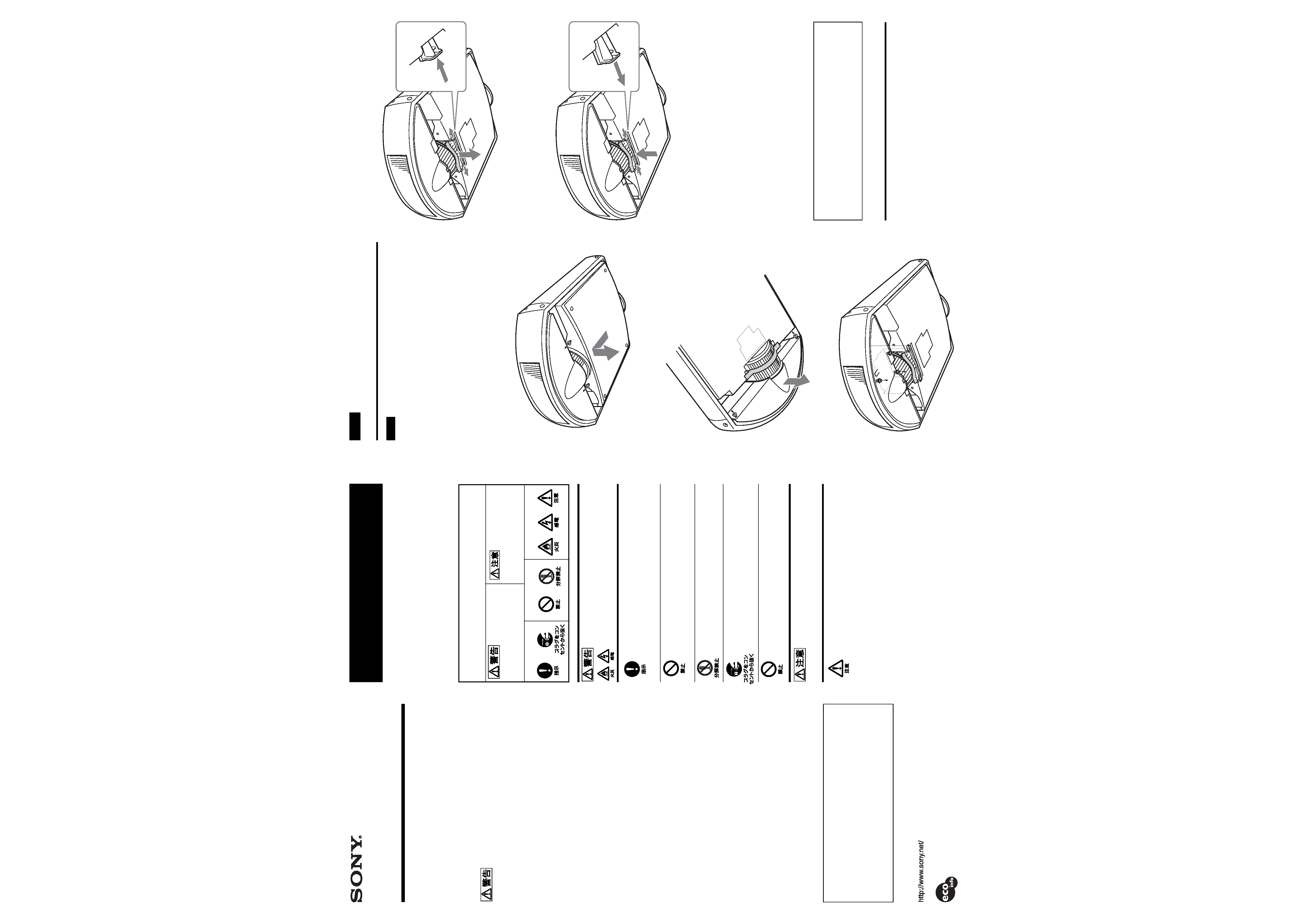 Printed on 100% recycled paper.
Sony Corporation © 2003 Printed in Japan
---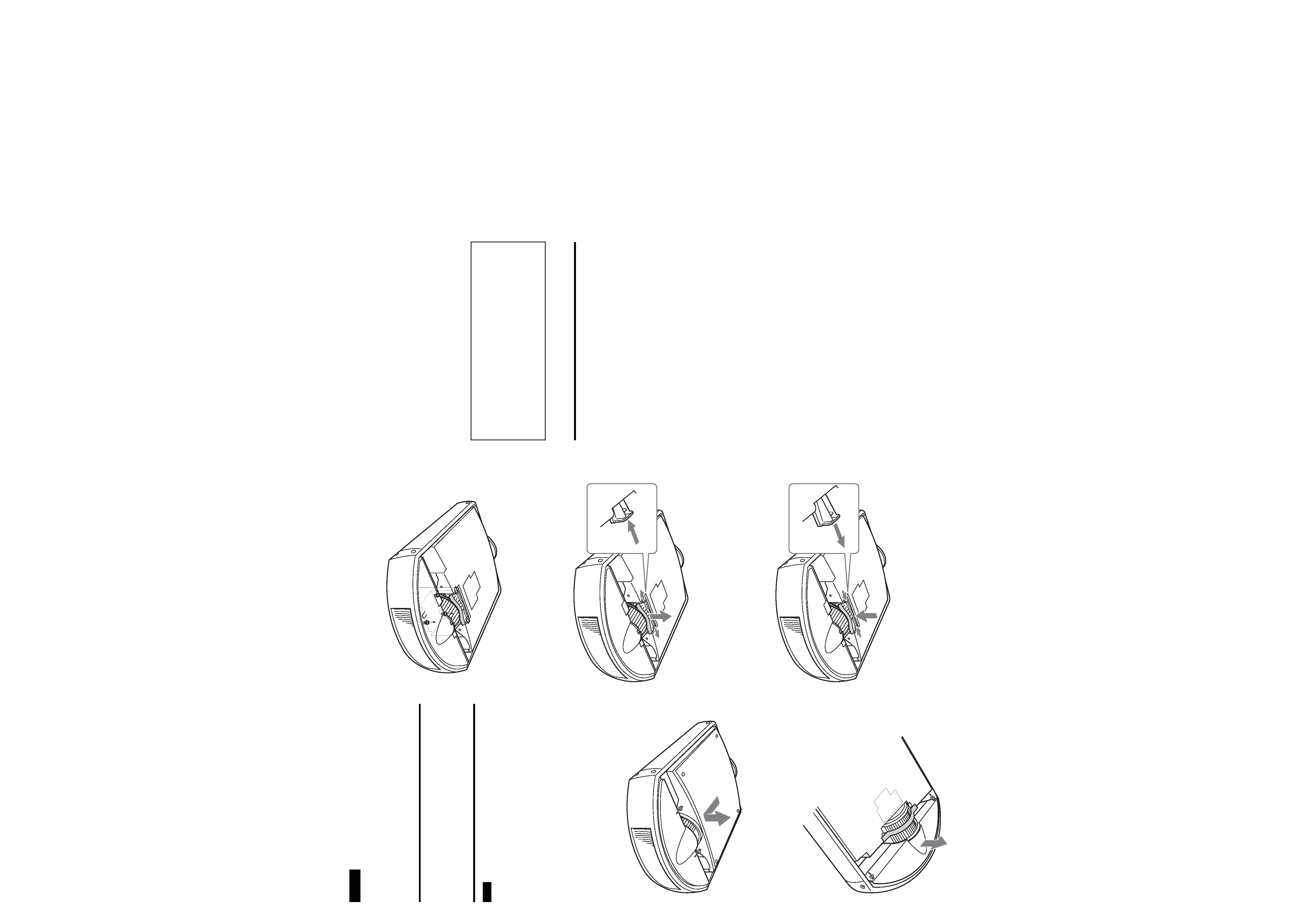 · This lamp is designed for use with the Sony projector.
·Be sure to confirm that this lamp is usable with your projector
before using it by reading the Operating Instruction or
Installations Manual for Dealers supplied with your projector.
Attaching the lamp may cause fire or injury to persons.
Users should ask a qualified Sony representative to attach the
· Before replacing the lamp unit, be sure to turn off the
projector and disconnect the power cord of the projector.
When replacing the lamp unit after using the projector, wait at
least one hour to allow the lamp unit to cool.
· Whenever you replace the lamp unit, be sure to replace the
air filter with a new one.
The illustrations below show the case of replacing the lamp unit
with the projector installed on the ceiling.
1
Loosen the two screws fixing the top panel at the rear of
the projector using the supplied screwdriver (1), then
slide the top cover backward and lift it to remove (2).
2
Loosen the two screws fixing the lamp cover using the
supplied screwdriver to remove the lamp cover.
3
Loosen the three screws with a Phillips screwdriver.
4
Holding the lamp unit with your hand, push back the
stoppers on the left and right sides, then pull out the
5
Insert the new lamp unit straight all the way in until it is
securely in place, and pull out both the stoppers until
6
Tighten the three screws loosen in step 3 to secure the
lamp unit to the projector.
7
Replace the lamp cover and tighten the two screws.
8
Replace the top panel and tighten the two screws.
9
Connect the power cord and set the projector to standby
10
Press the RESET, <, ,, and ENTER buttons on the
remote control in this order for less than five seconds
The used lamp contains Mercury, dispose according to
local, state or federal laws.
As the materials used in this lamp are similar to those of a
fluorescent lamp, you should dispose of a used projector
lamp in the same way as a fluorescent lamp.
× 6
1
/
4
× 6
1
/
2
inches) (w/h/d)
Supplied accessories Screwdriver (1)
Operating Instructions (1)
---