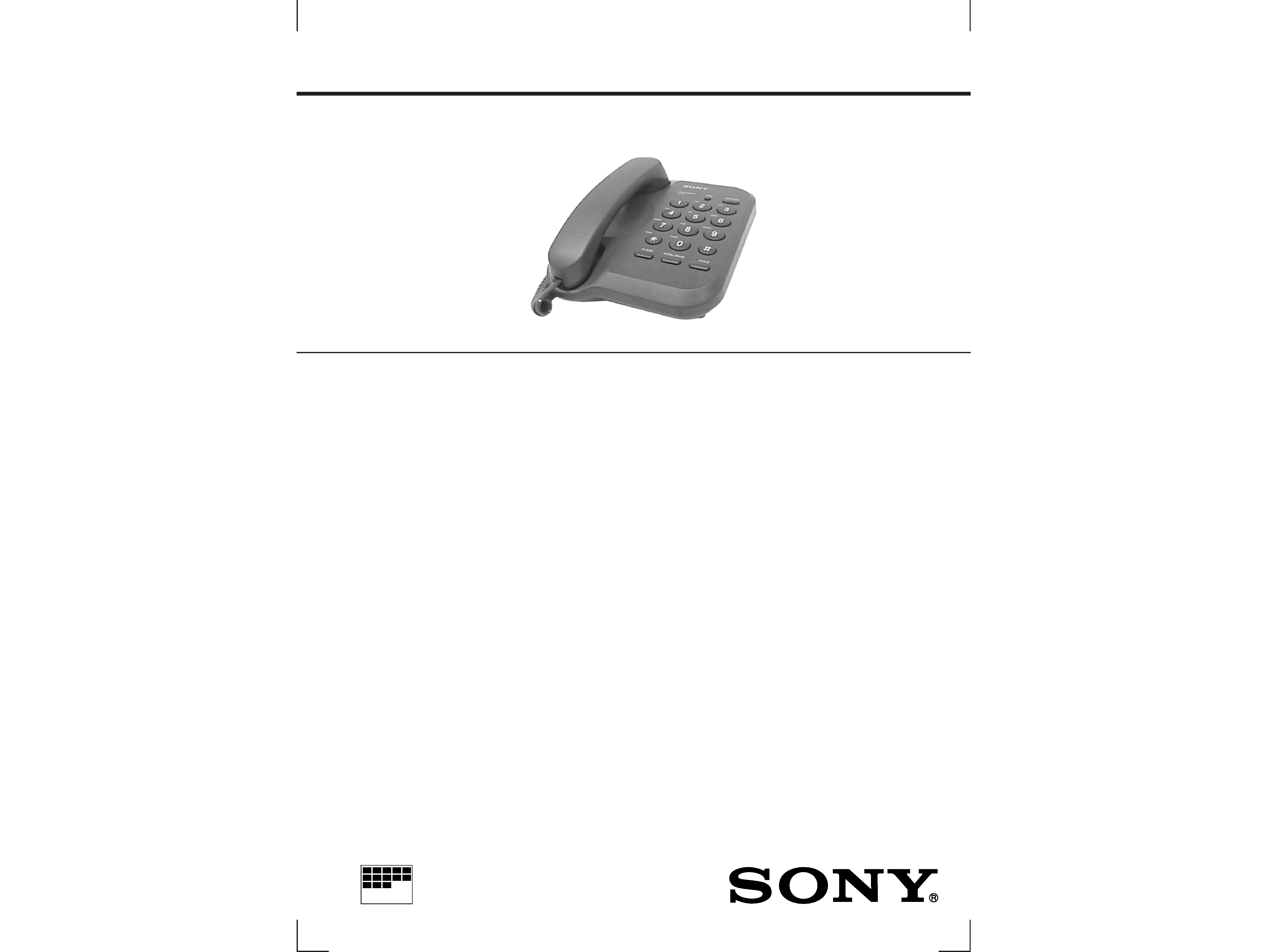 Tone, 10 PPS (pulse) selectable
Telephone line cords (2) (Canadian)
Telephone line cord (1) (E, SP)
Wall bracket (1) (Canadian)
Design and specifications are subject to change without notice.
Notes on Chip Component Replacement
· Never reuse a disconnected chip component.
· Notice that the minus side of a tantalum capacitor may be
---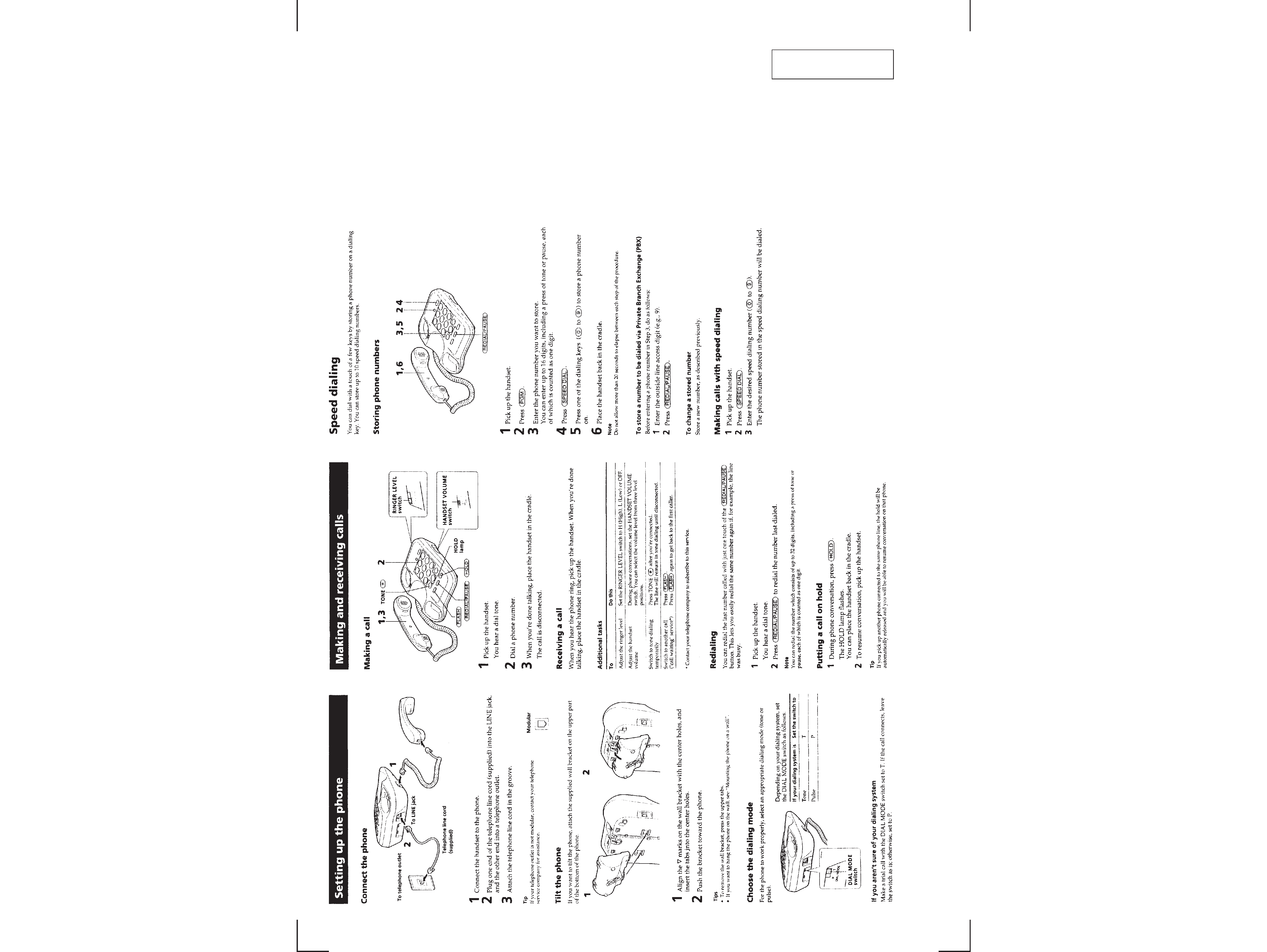 This section is extracted
---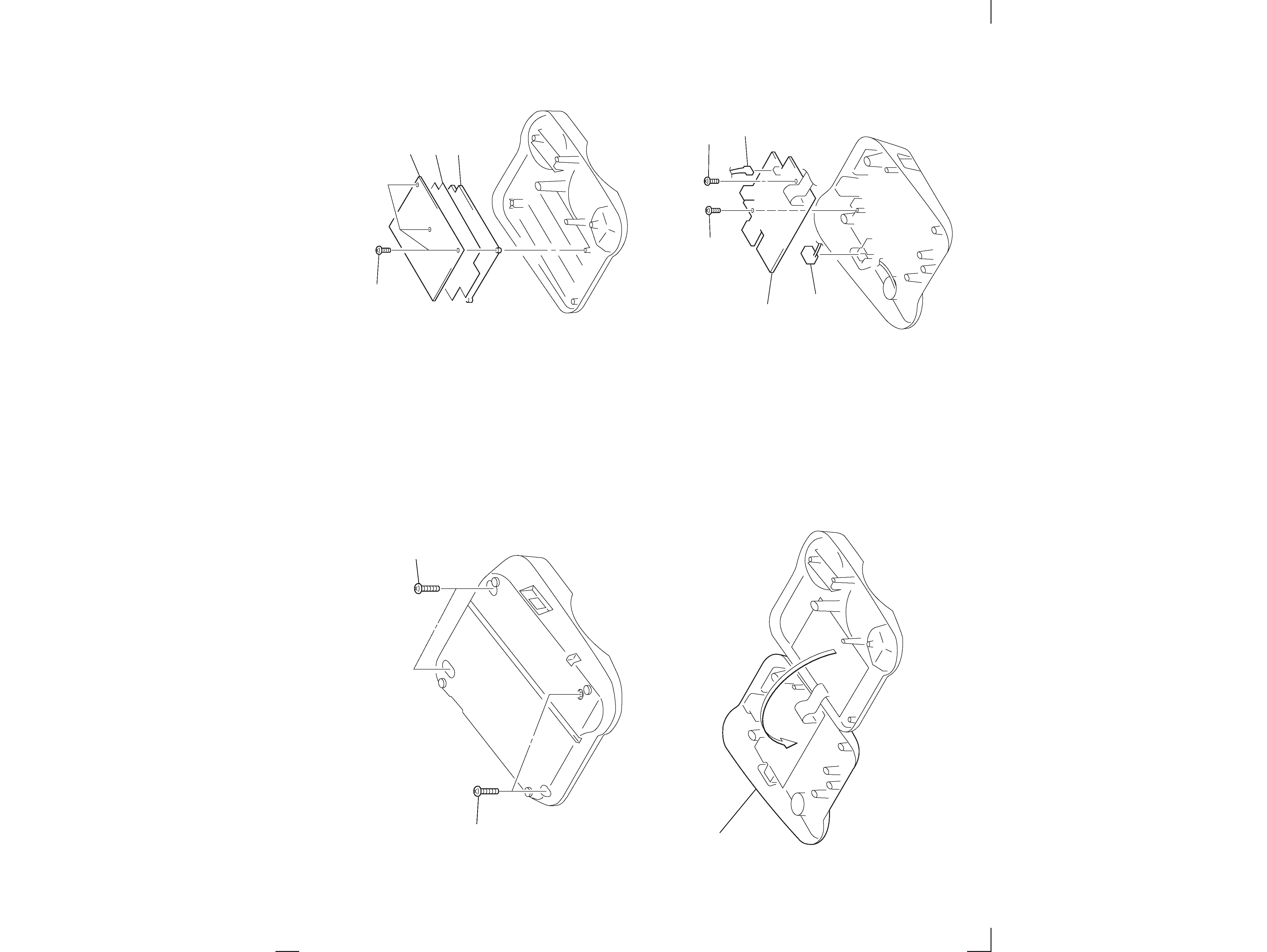 Note : Follow the disassembly procedure in the numerical order given.
---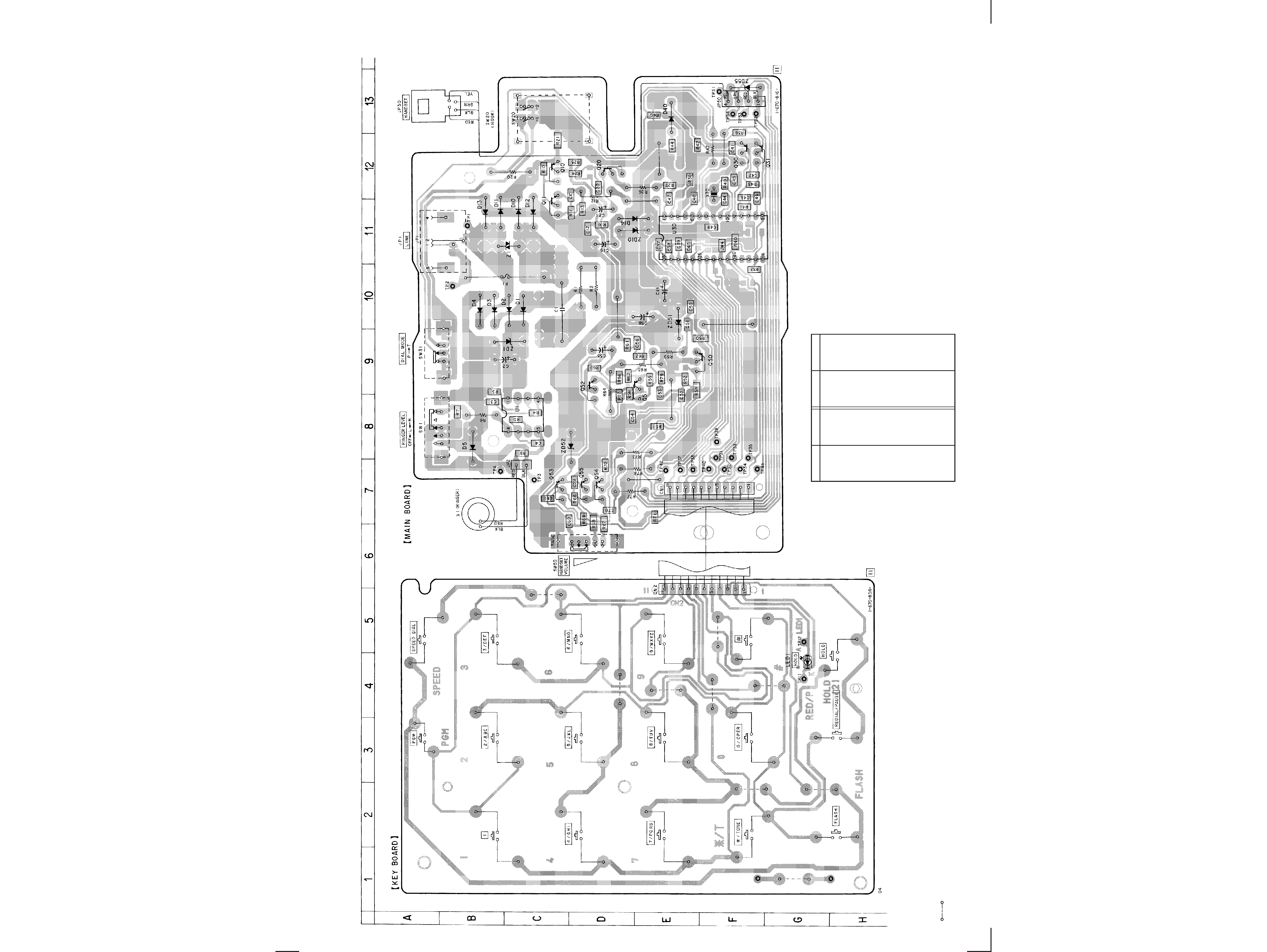 3-1. PRINTED WIRING BOARDS -- Canadian Model --
· X : parts extracted from the component side.
· b : Pattern from the side which enables seeing.
---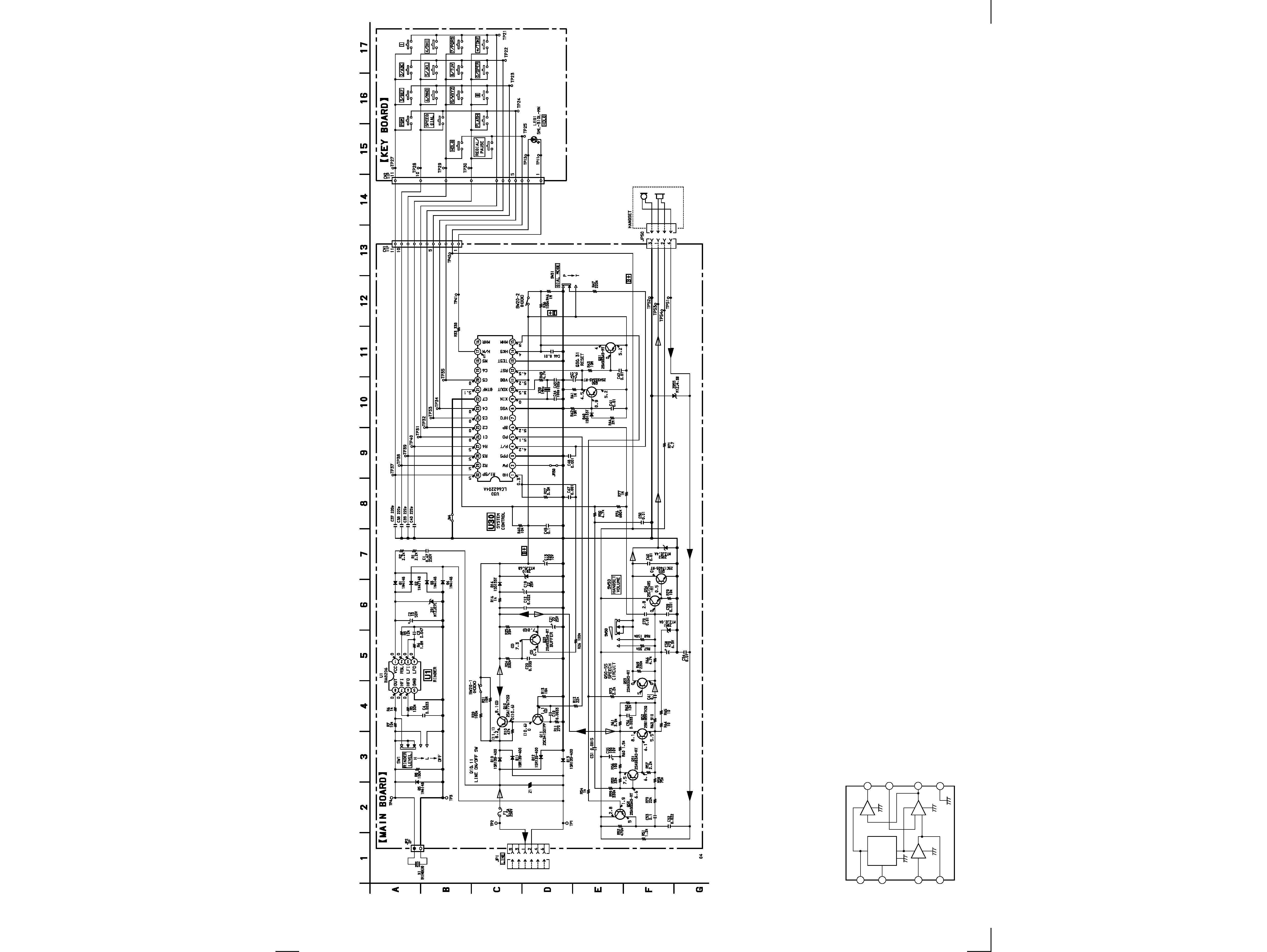 3-2. SCHEMATIC DIAGRAM -- Canadian Model --
µF unless otherwise noted. pF: µµF
50 WV or less are not indicated except for electrolytics
and
1
/
4
W or less unless otherwise
· Power voltage is dc 12 V and fed with regulated dc power
· Voltage is dc with respect to ground under no-signal
· Voltages are taken with a VOM (Input impedance 10 M
Voltage variations may be noted due to normal produc-
---