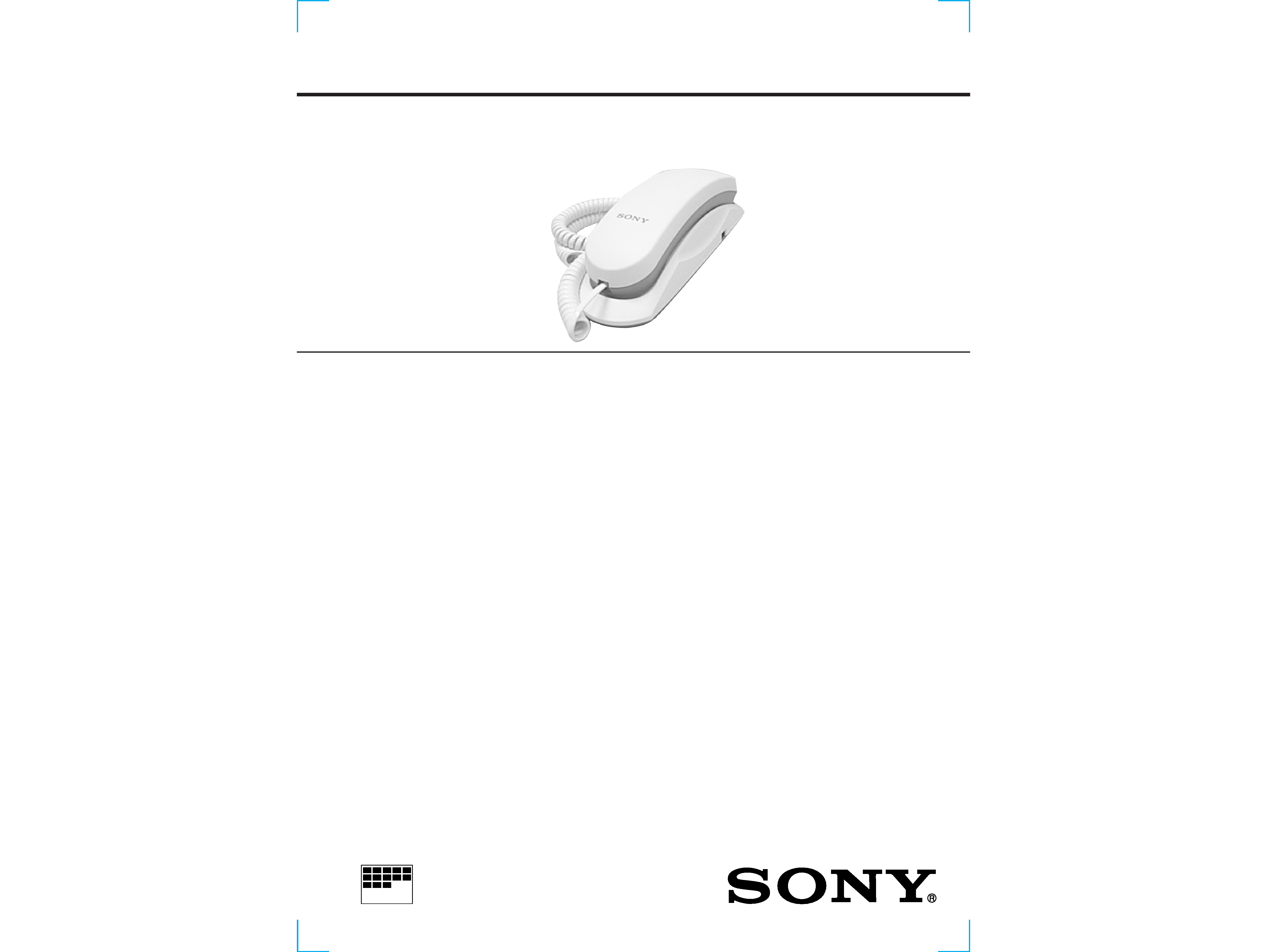 Tone, 10 PPS (pulse) selectable
(Approx. 17 oz), attachments included
· Telephone line cords (2)
Design and specifications are subject to change without notice.
Central & South America Model
Notes on Chip Component Replacement
· Never reuse a disconnected chip component.
· Notice that the minus side of a tantalum capacitor may be dam-
---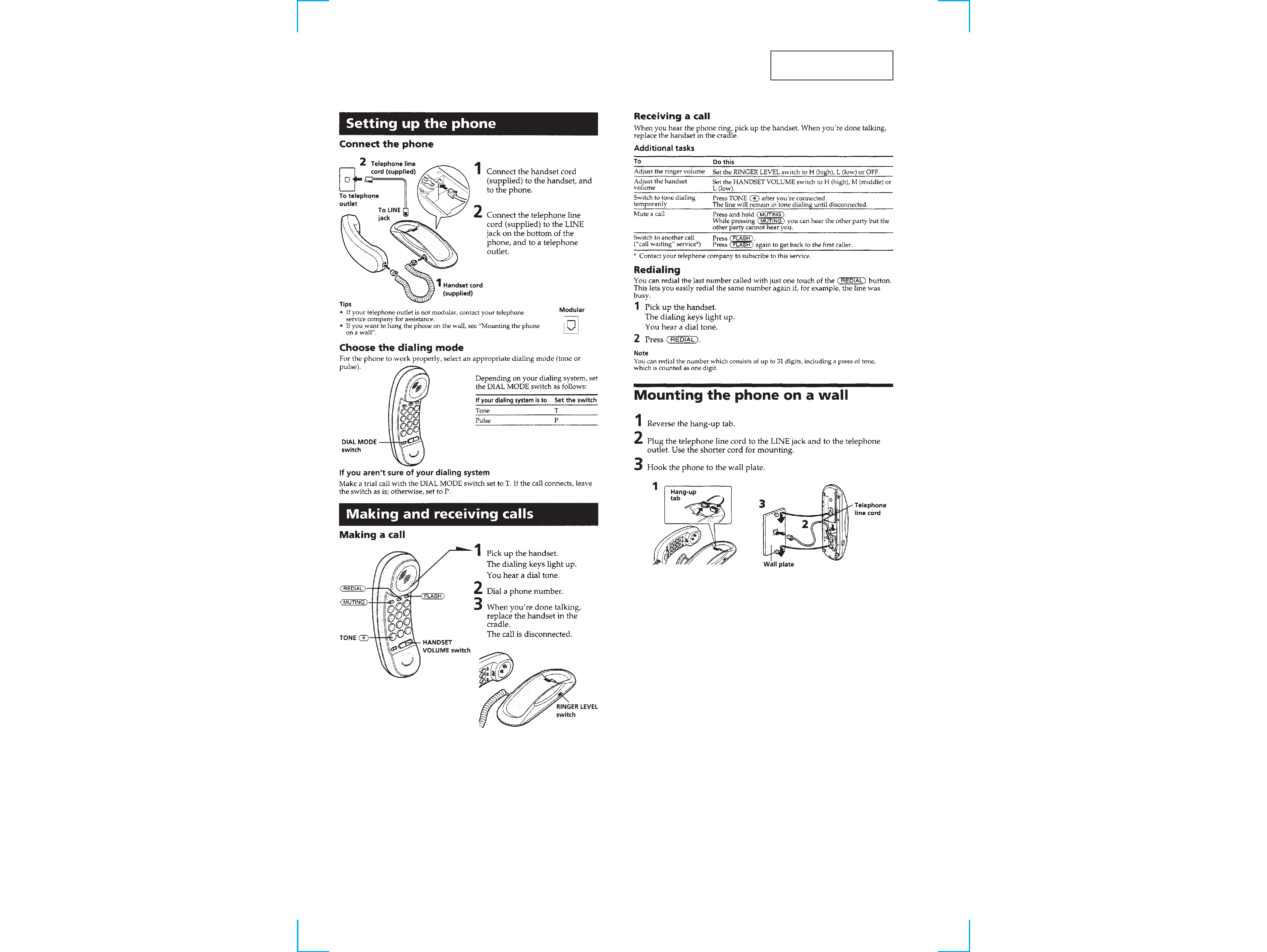 This section is extracted
---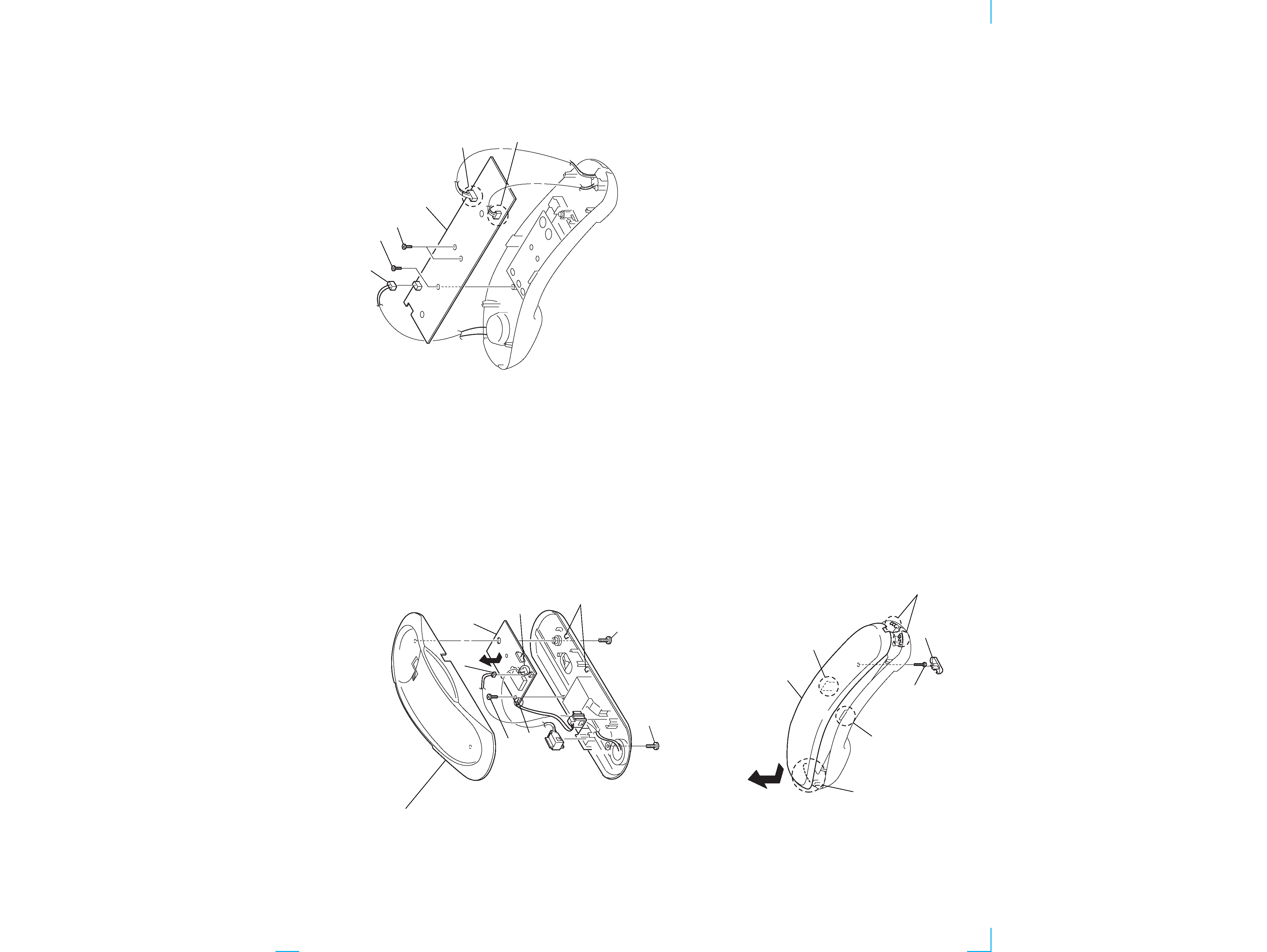 3 cabinet base (upper) assy
Note : Follow the disassembly procedure in the numerical order given.
---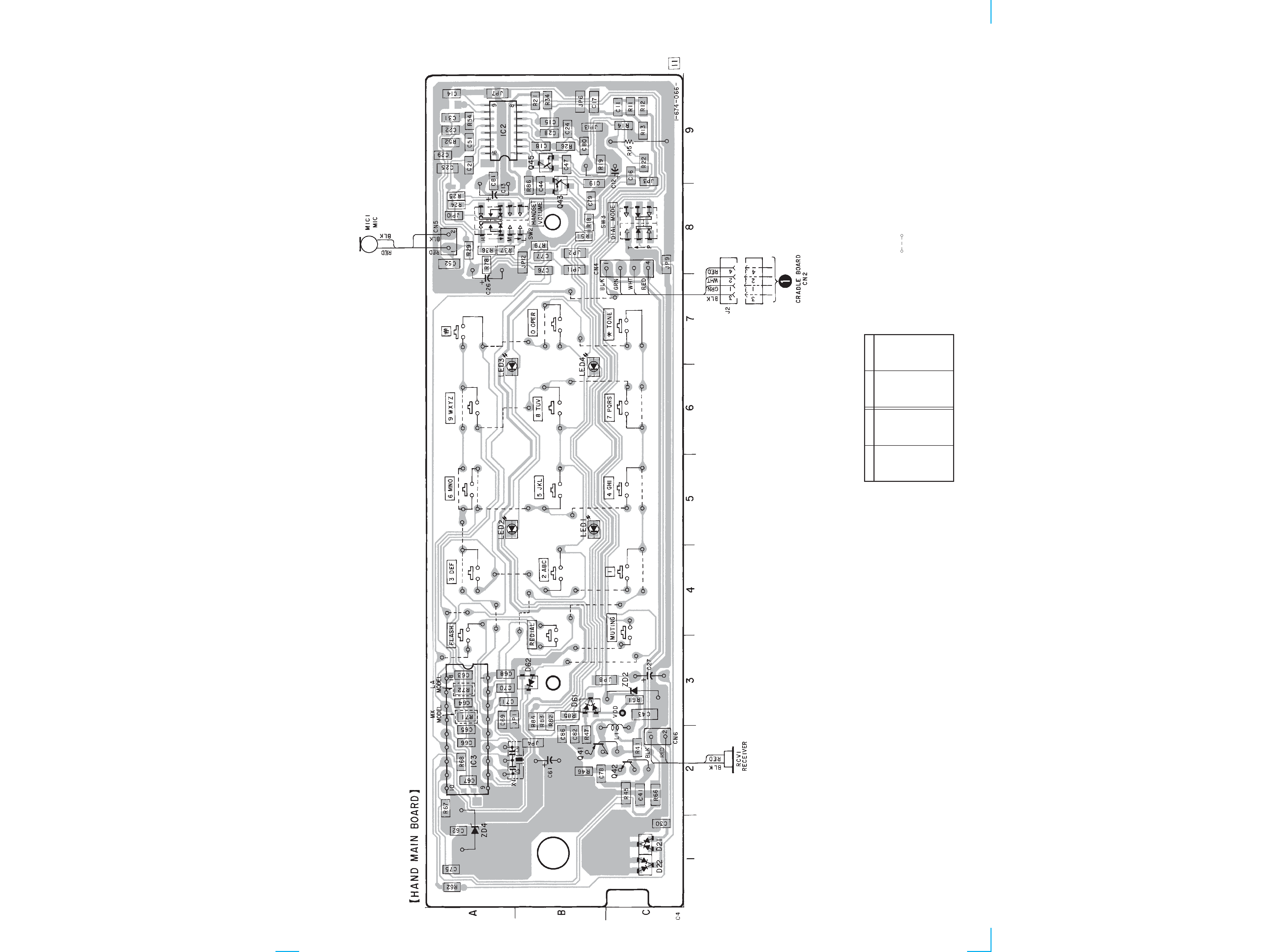 3-1. PRINTED WIRING BOARD -- HANDSET SECTION --
· X : parts extracted from the component side.
· b : Pattern from the side which enables seeing.
(The other layer's patterns are not indicated.)
---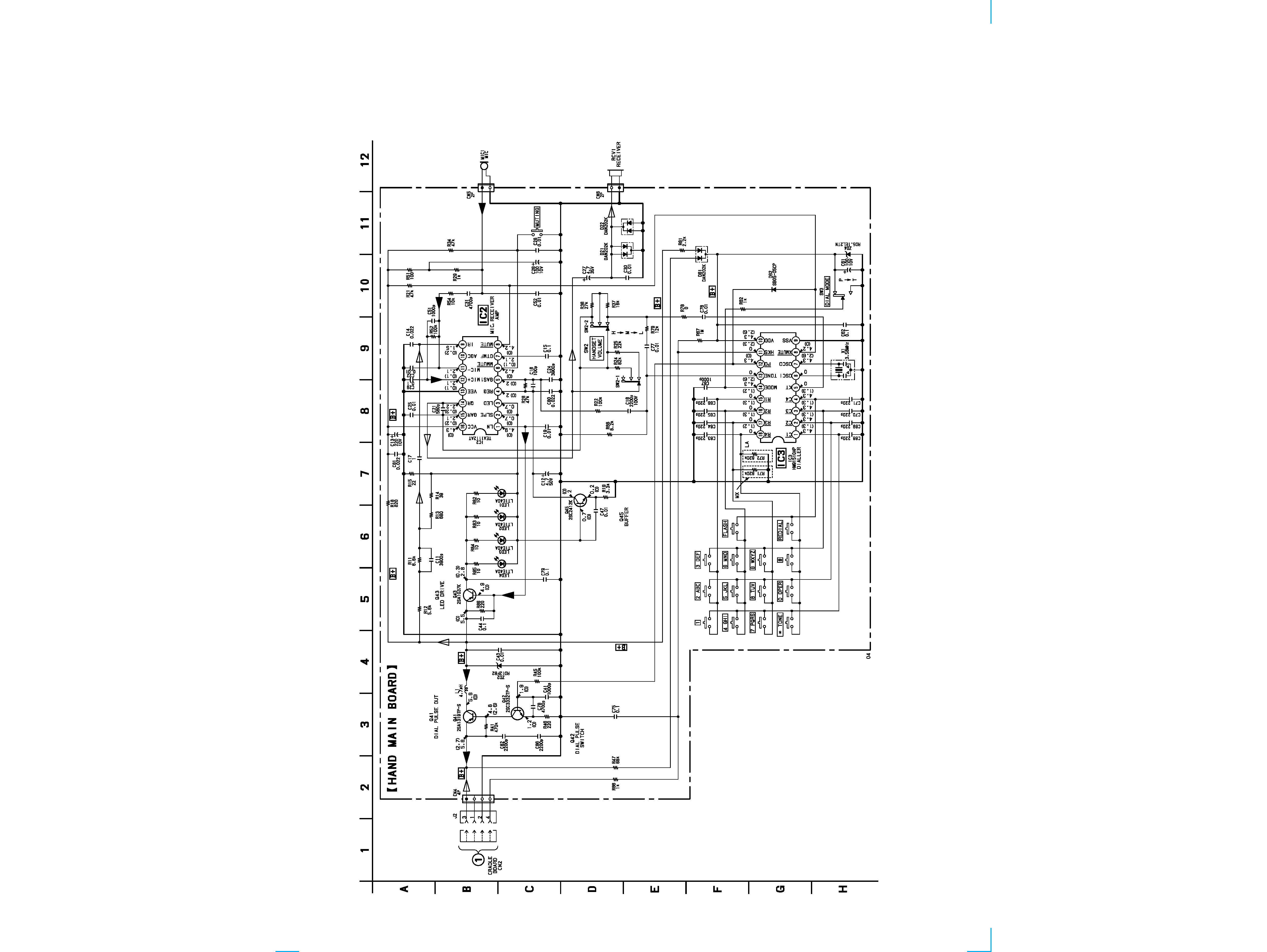 3-2. SCHEMATIC DIAGRAM -- HANDSET SECTION -- · Refer to page 7 for IC Block Diagrams.
· All capacitors are in µF unless otherwise noted. pF: µµF
50 WV or less are not indicated except for electrolytics
and
1
/
4
W or less unless otherwise
· Connect J2 and J3 with handset cord.
Power voltage is dc 12V and fed with regulated dc power
· Voltage is dc with respect to ground under no-signal
· Voltages are taken with a VOM (Input impedance 10 M
Voltage variations may be noted due to normal produc-
---