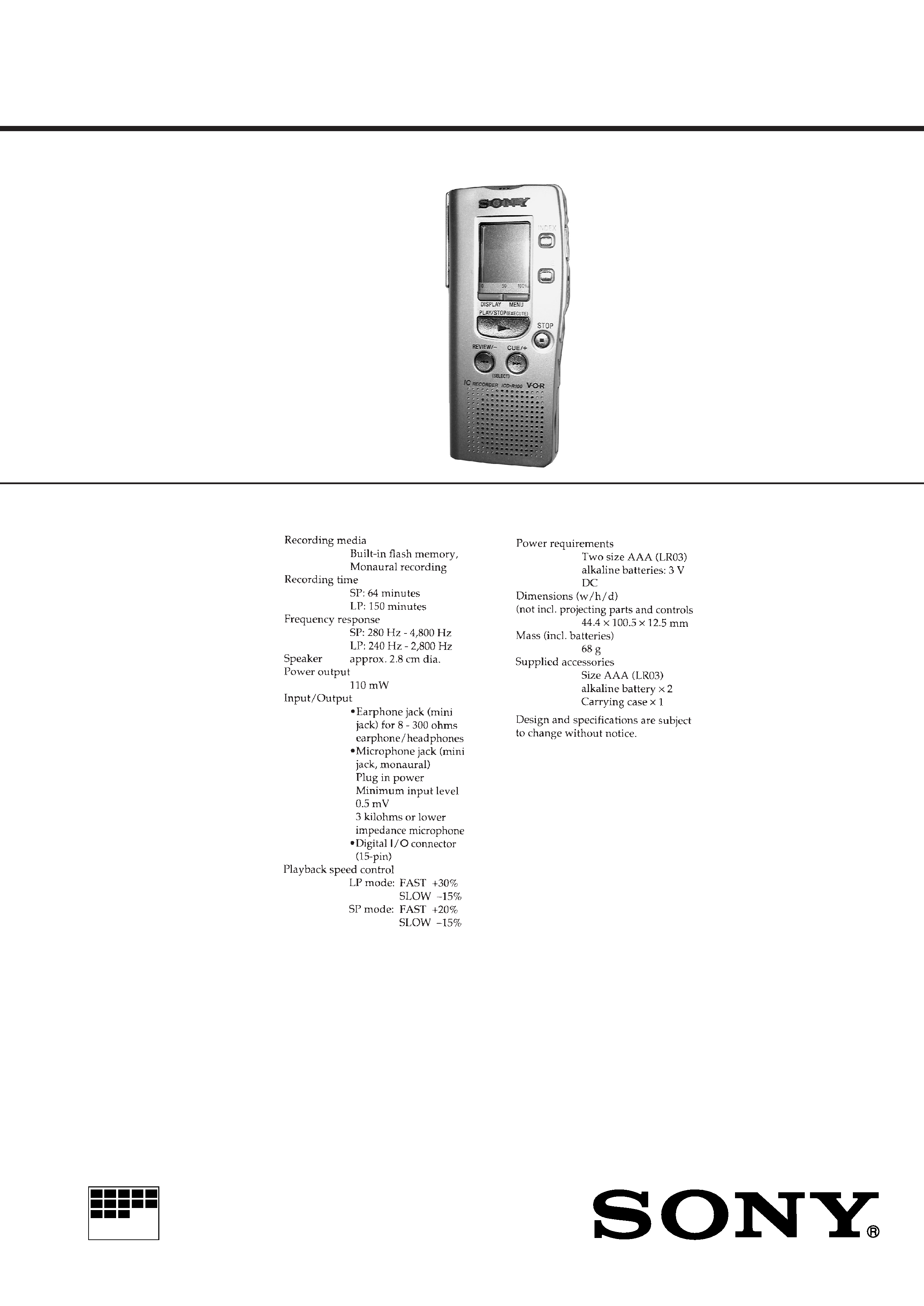 ---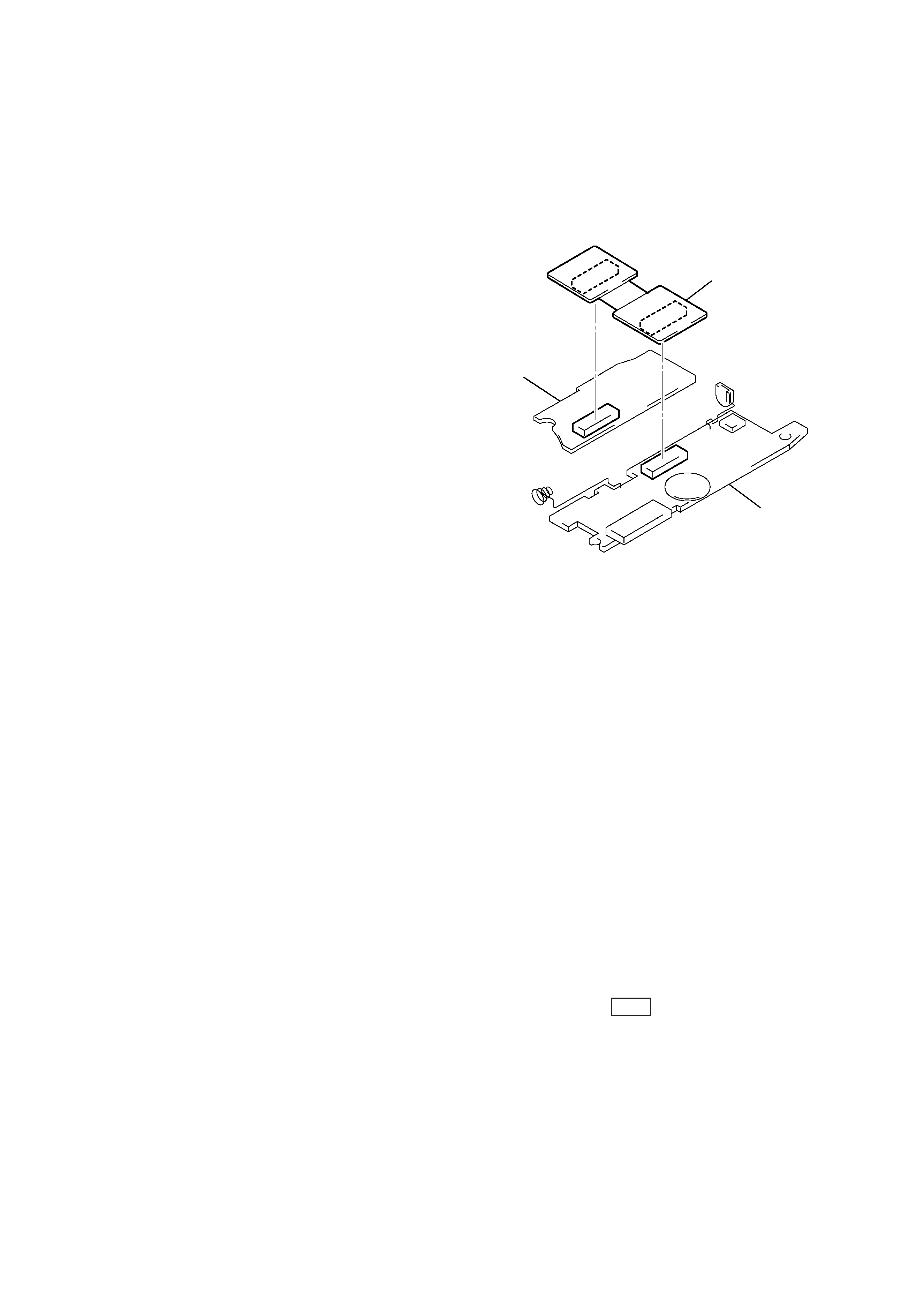 Specifications ........................................................................... 1
1. SERVICING NOTE
....................................................... 2
2. GENERAL
....................................................................... 3
3-1. Lid ASSY, Upper ........................................................ 5
3-2. Digital Board .............................................................. 5
3-3. Switch Unit ................................................................. 6
3-4. Jack Board .................................................................. 6
3-5. Main Board ................................................................. 6
4-1. Explanation of IC Terminals ....................................... 7
4-2. Block Diagrams .......................................................... 9
4-3. Printed Wiring Boards (Main Section) ...................... 11
4-4. Schematic Diagram (Main Section) ......................... 13
4-5. Printed Wiring Boards (Digital Section) .................. 17
4-6. Schematic Diagram (Digital Section) ....................... 18
5. EXPLODED VIEW
...................................................... 23
6. ELECTRICAL PARTS LIST
.................................... 24
Flexible Circuit Board Repairing
· Keep the temperature of the soldering iron around 270°C during
· Do not touch the soldering iron on the same conductor of the
circuit board (within 3 times).
· Be careful not to apply force on the conductor when soldering or
Notes on chip component replacement
· Never reuse a disconnected chip component.
· Notice that the minus side of a tantalum capacitor may be dam-
Using the special connector jig (J-2503-101-A) to connect the main
board and digital board will prove convenient when servicing the
Do not apply excessive amounts of flux during replace-
ment of electronic components since this may cause elec-
trical shorts due to moisture.
Wipe off flux after electronic components exchange.
CAUTION ON REPLACING FLASH MEMORY
The BAD-BLOCK check* must be executed, when the flash
memory (IC701) in this set was replaced.
The set will not operation normally, unless this check is finished.
* The BAD-BLOCK check detects an area (bad-block) in the flash
memory where data validity cannot be guaranteed, and saves
this information in the TOC-AREA so that a bad-block is not
BAD-BLOCK check procedure :
1. Apply 3V from regulated power supply to the battery
2. Once the power is supplied, the check starts and then
proceeds for approx. 3 minutes. (Be sure to keep applying
the power during the check)
3. When the check completes, the result is shown as bellows.
OK : Only the LCD back light LED (D503, 504) turns on.
NG : Red LED blinks or turns on or green LED turns on in
4. In case of OK, press the STOP button.
In case of NG, check system control IC (IC704), flash memory
IC (IC701) and the peripheral circuit. (Particularly, check care-
fully the soldering of the flash memory)
After finishing the BAD-BLOCK check, assemble the set, load
the dry battery, and confirm if the set operates normally.
---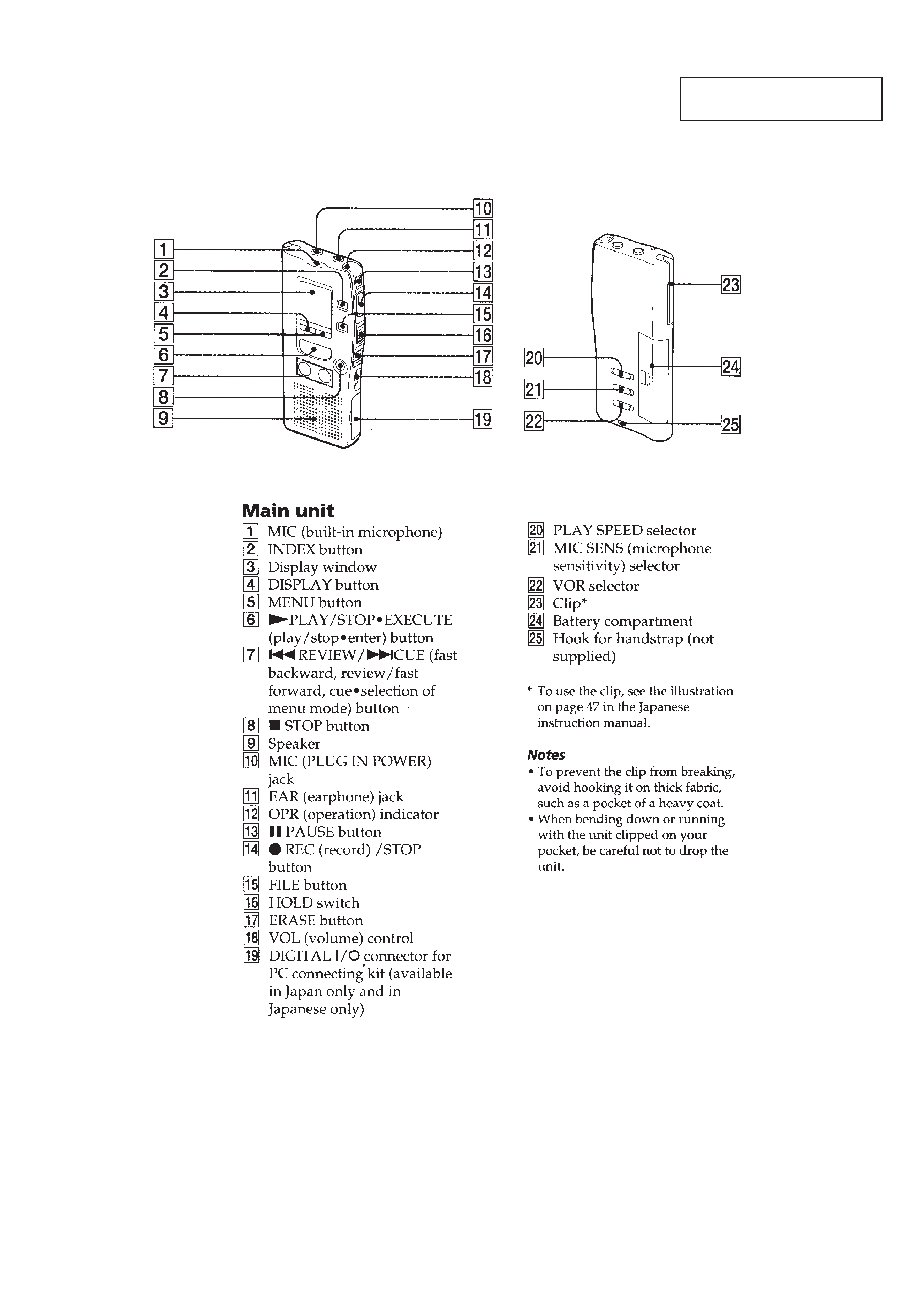 LOCATION AND FUNCTION OF CONTROLS
This section is extracted from
---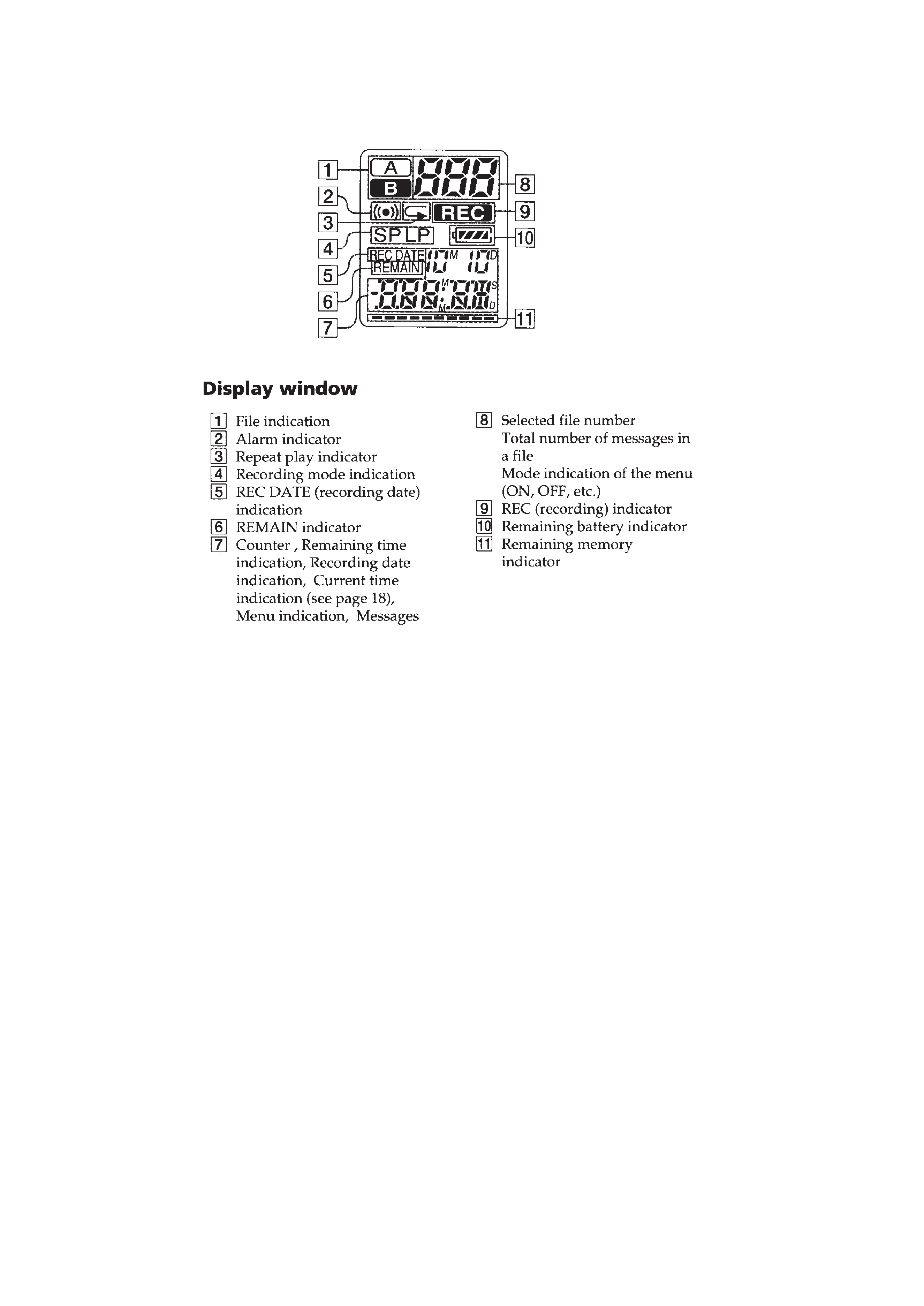 ---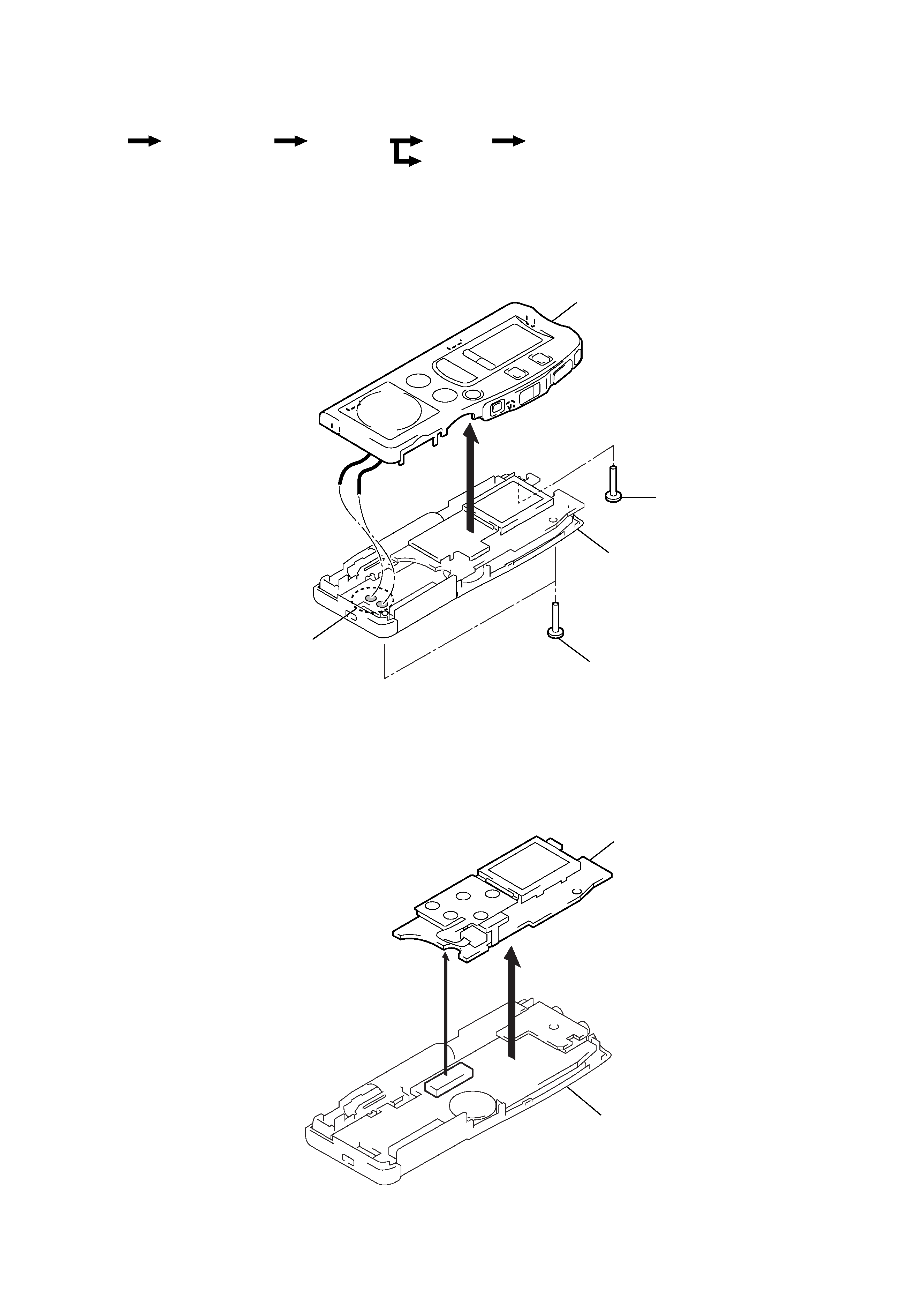 Note : Follow the disassembly procedure in the numerical order given.
The equipment can be removed using the following procedure.
Not using a screw (10mm) of step
---