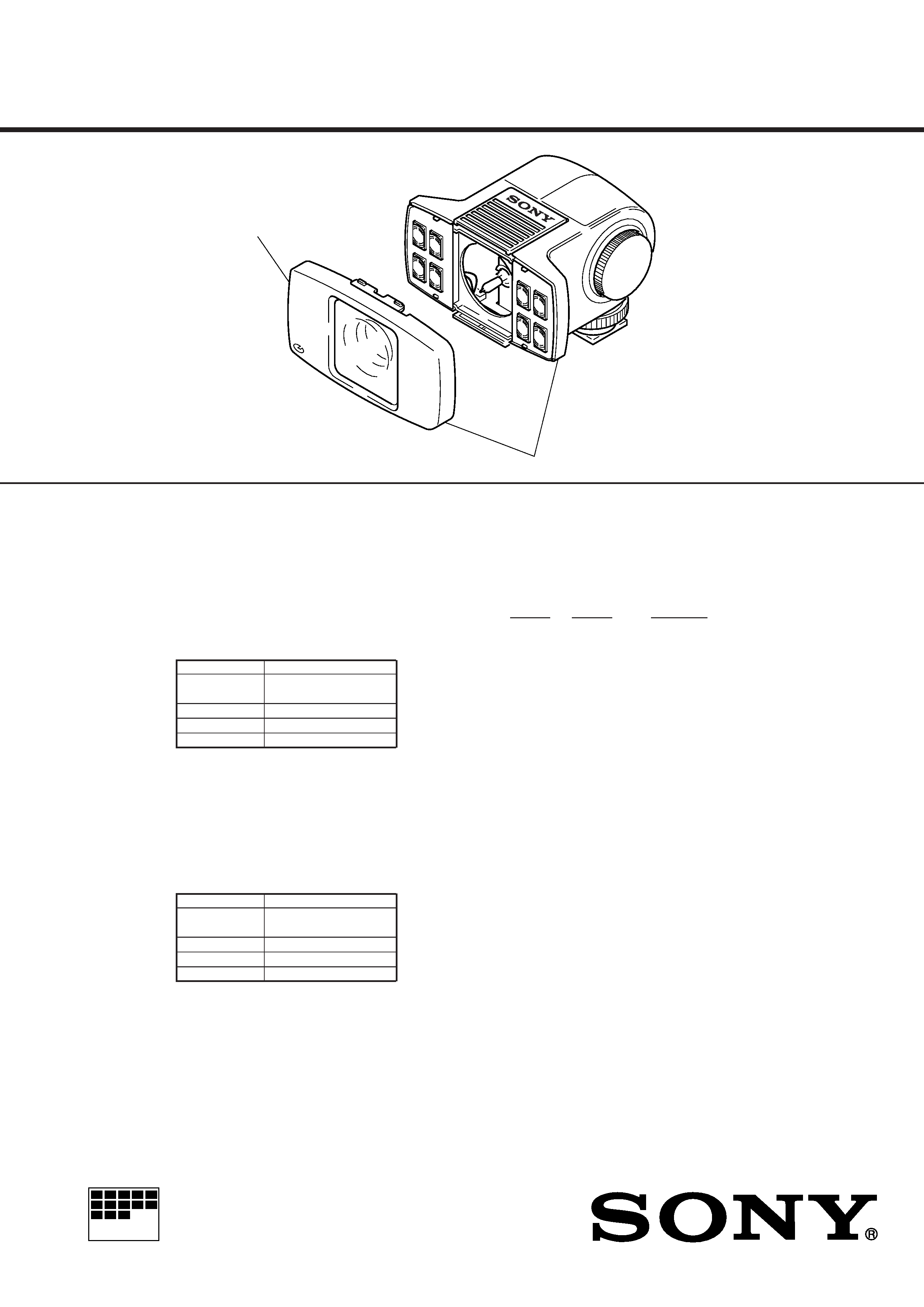 A-7028-058-A OVER ALL ASSY, MAIN (US,Canadian)
A-7028-059-A OVER ALL ASSY, MAIN (AEP)
3-867-045-11 MANUAL, INSTRUCTION
(ENGLISH,FRENCH,SPANISH,ITALIAN)
3-867-045-21 MANUAL, INSTRUCTION
(GERMAN,DUTCH,PORTUGUESE,FINNISH)
3-867-045-31 MANUAL, INSTRUCTION
(RUSSIAN,ARABIC,SIMPLIFIED CHINESE,
· When attached to a camcorder this unit functions
as an IR light and a 3.0 W video light.
· Can only be used with a camcorder that has the
intelligent accessory shoe attached.
· The IR light can be used on a camcorder with the
NightShot function. Using the IR light, you can
record more distant subjects in NightShot
· Video light ON/AUTO is controlled from the
Standby mode. When set to AUTO the video
light comes on automatically in dark places.
· The indications on the POWER switch light up in
dark places with the light-accumulator function
(captures and stores light, solar or electric).
· Over-discharge safety circuit incorporated.
This set does not support the repair of individual faulty parts.
In case of failure, the main assembly must be replaced.
The part code of main assembly is as listed below.
Maximum power consumption
(Approx. minutes using fully-charged battery pack)
Maximum luminous intensity
(Approx. minutes using fully-charged battery pack)
Approx. 1 m (3
1/5
ft) (100 lux),
Approx. 2 m (6
1/2
ft) (25 lux),
Approx. 3 m (9
4/5
ft) (12 lux)
Operating instructions (1)
* When used in automatic mode with the LCD panel closed.
Duration with the LCD panel open is shown in parentheses.
Design and specifications are subject to change without notice.
---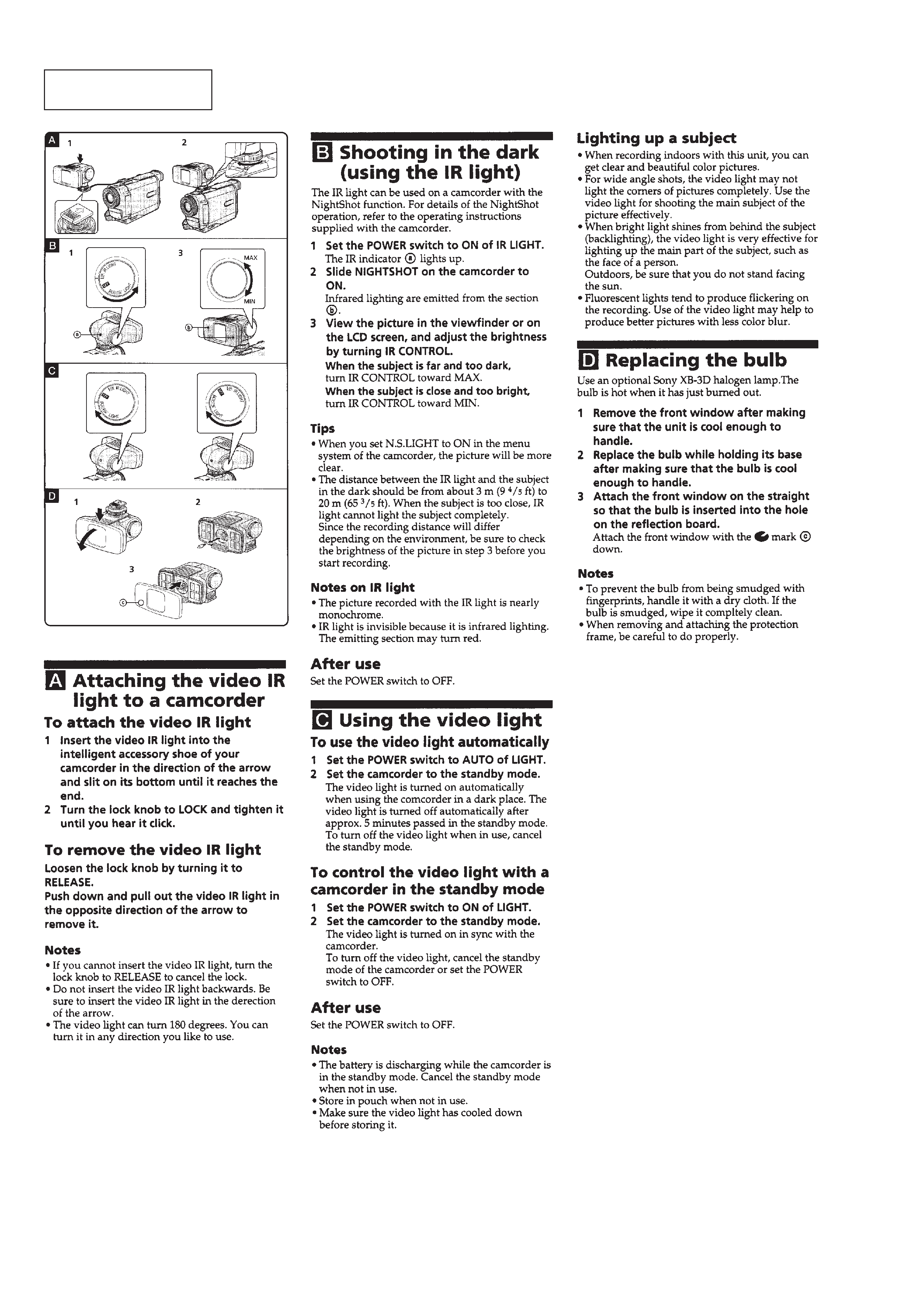 This section is extracted
Personal VIDEO Products Company
Printed in Japan C1999. 7
Safety & Service Engineering Dept.
---