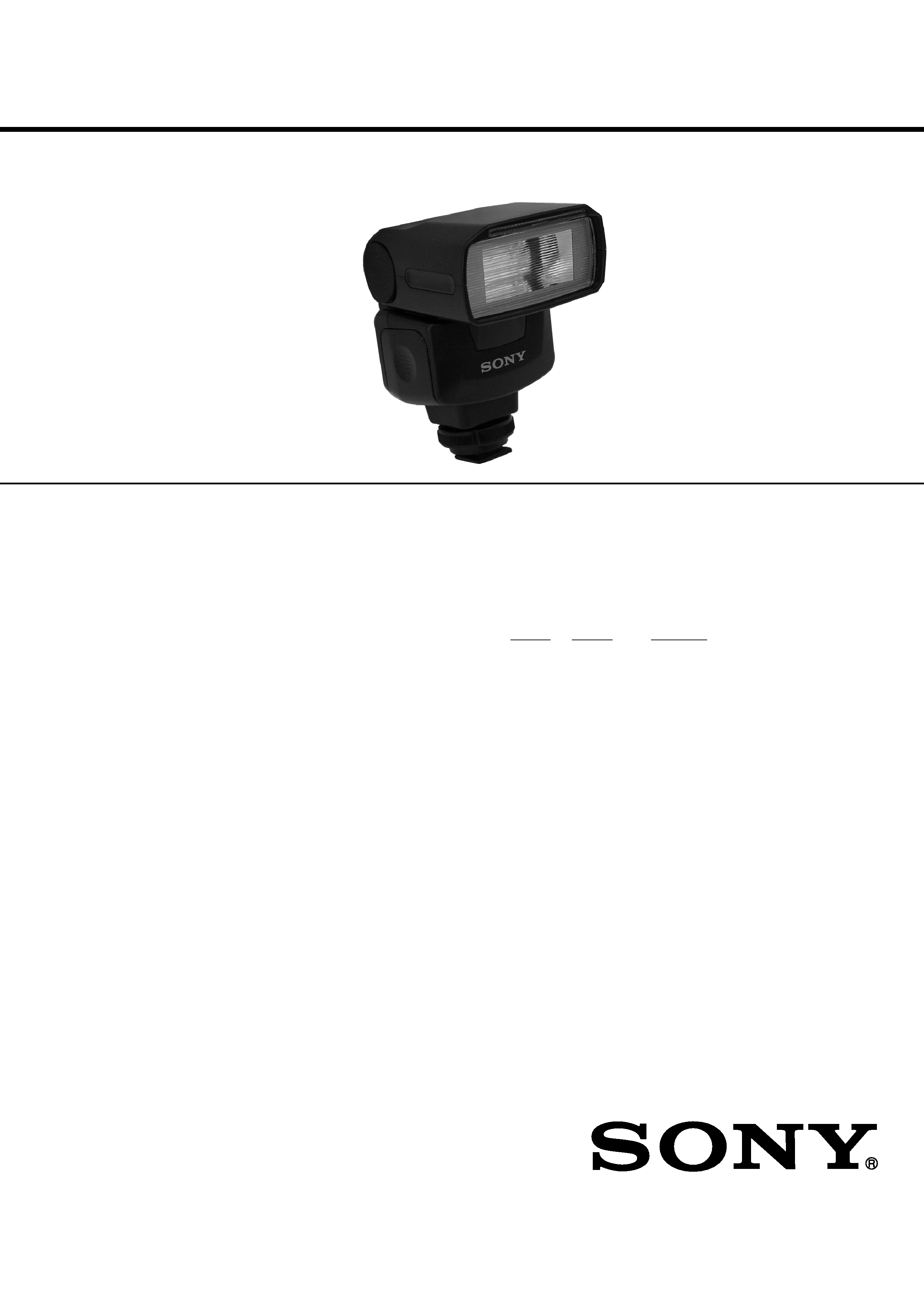 A-7028-348-A OVERALL ASSY, MAIN
3-063-992-11 MANUAL, INSTRUCTION
3-063-992-21 MANUAL, INSTRUCTION
3-063-992-31 MANUAL, INSTRUCTION
(SWEDISH,PORTUGUESE,RUSSIAN) (AEP)
3-063-992-41 MANUAL, INSTRUCTION
(ARABIC,TRADITIONAL CHINESE,KOREAN)
Approx. 28 (Memory Photo mode)
1 to 8 m (Memory Photo mode),
1 to 6 m (Tape Photo mode)
More than 150 times when Sony alkaline batteries are
× 4
1/3
× 3
2/3
inches) (w/h/d)
(Projections are not included in the dimensions)
Design and specifications are subject to change without notice.
The HVL-FH1100 flash is for use only with video cameras equipped with the
Intelligent Accessory Shoe. This flash allows you record images in dark and back lit
conditions. The automatic metering system adjusts the amount of flash according to
the distance between the unit and subject.
· When the flash is used in low-temperature conditions, battery performance is
reduced. For example, the number of flashed becomes lower than that in room
temperature (about 20°C), and the charging time becomes longer. We recommend
preparing new batteries. Note, however, that even batteries whose performance has
dropped due to low temperatures are restored by returning them to room
· Do not leave or store the flash in temperatures that exceed 40°C. Doing so might
adversely affect the internal structure of the flash. (In particular, take care not to
leave the flash in automobiles during summer.)
This set does not support the repair of individual faulty parts.
In case of failure, the main assembly must be replaced.
The part code of main assembly is as listed below.
Personal VIDEO Products Company
Printed in Japan ©2000. 8
Published by Safety & Service Engineering Dept.
---