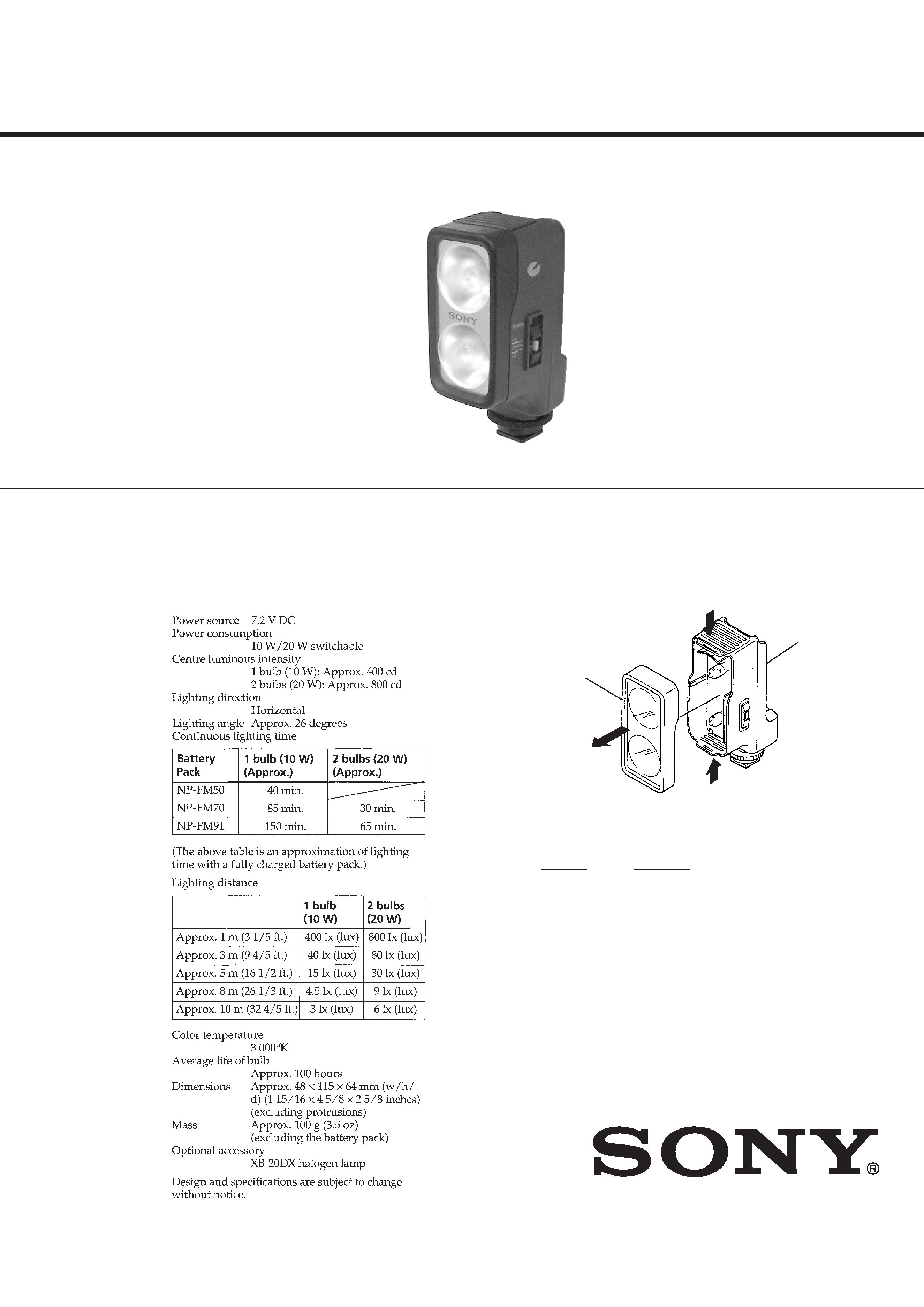 This set does not support the repair of individual faulty parts.
In case of failure, the main assembly must be replaced.
The part code of main assembly is as listed below.
(ENGLISH, FRENCH, GERMAN, SPANISH)
(SWEDISH, DUTCH, ITALIAN, PORTUGUESE)(AEP)
(ARABIC, TRADITIONAL CHINESE, KOREAN, RUSSIAN)(AEP)
While pressing the top and
bottom part of the video light,
open the cover towards you.
Personal VIDEO Products Company
Published by Safety & Service Engineering Dept.
---

---