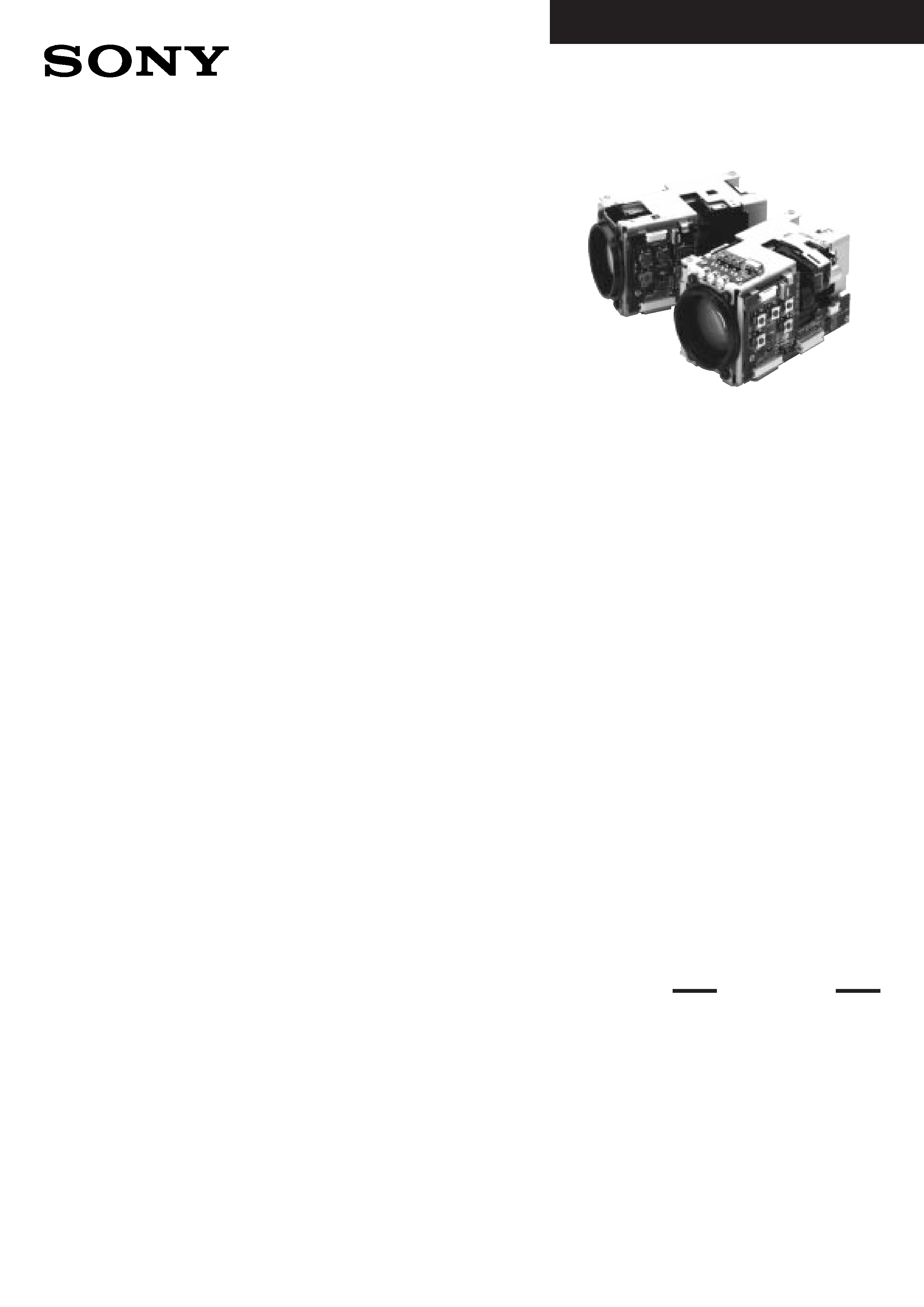 ---

OUTLINE ..................................................................................................................... 1
SPECIFICATIONS ...................................................................................................... 1
DIMENSIONS ............................................................................................................. 2
PIN ASSIGNMENT ..................................................................................................... 3
FUNCTIONS ................................................................................................................ 4
CONTROL METHODS ............................................................................................... 13
INSTALLATION ......................................................................................................... 16
ECLIPSE ...................................................................................................................... 17
HANDLING PRECAUTIONS .................................................................................... 18
VIBRATIONAL SPECIFICATIONS .......................................................................... 19
INITIAL VALUE AND BACKUP .............................................................................. 20
MODE CONDITIONS ................................................................................................. 21
COMMAND LIST ....................................................................................................... 23
Table of Contents .............................................................................................. 24
VISCATM/RS-232C ............................................................................... 25
COMMAND LIST ................................................................................. 34
---

The FCB-IX47/P and FCB-IX470/P are color camera modules which incorporate an 18
× optical zoom lens, a 4× digital zoom and
Including a field memory, the FCB-IX47/P and FCB-IX470/P can, in addition to normal video mode, continuously output a
frozen picture, achieve slow speed shuttering with increased sensitivity, achieve mirror inversion and allow various `Picture
Effects' and `Digital Effects', thanks to a newly developed Digital Signal Processor.
In the FCB-IX470/P models, the internal IR cut filter may be removed by remote control, giving IR sensitivity. A built-in IR
lighting by LED may also be added. Combined use produces a minimum sensitivity of `0 lx'.
All models have position preset function to save and recall up to 6 shooting conditions, and extensive control is possible via
analog and VISCATM/RS-232C, with optional on screen display.
×
zoom f = 4.1 to 73.8 mm (F1.4 to F3.0)
×
(72
×
with optical zoom)
° (wide end) approx. 2.7° (tele end)
1/4 to 1/10,000 sec., 20 steps
1/3 to 1/10,000 sec., 20 steps
Auto, ATW, Indoor, Outdoor, One Push WB, Manual WB
Auto/Manual (­3 to 18 dB, 8 steps)
approx. 6 months (fully charged)
VBS: 1.0 Vp-p (Sync Negative) and Y/C
6 to 12 Vdc/2.8 W (active motors), 4.2 W (active motors and IR LED ON)
* "Super HAD CCD
TM
" is a trademark of Sony Corporation.
---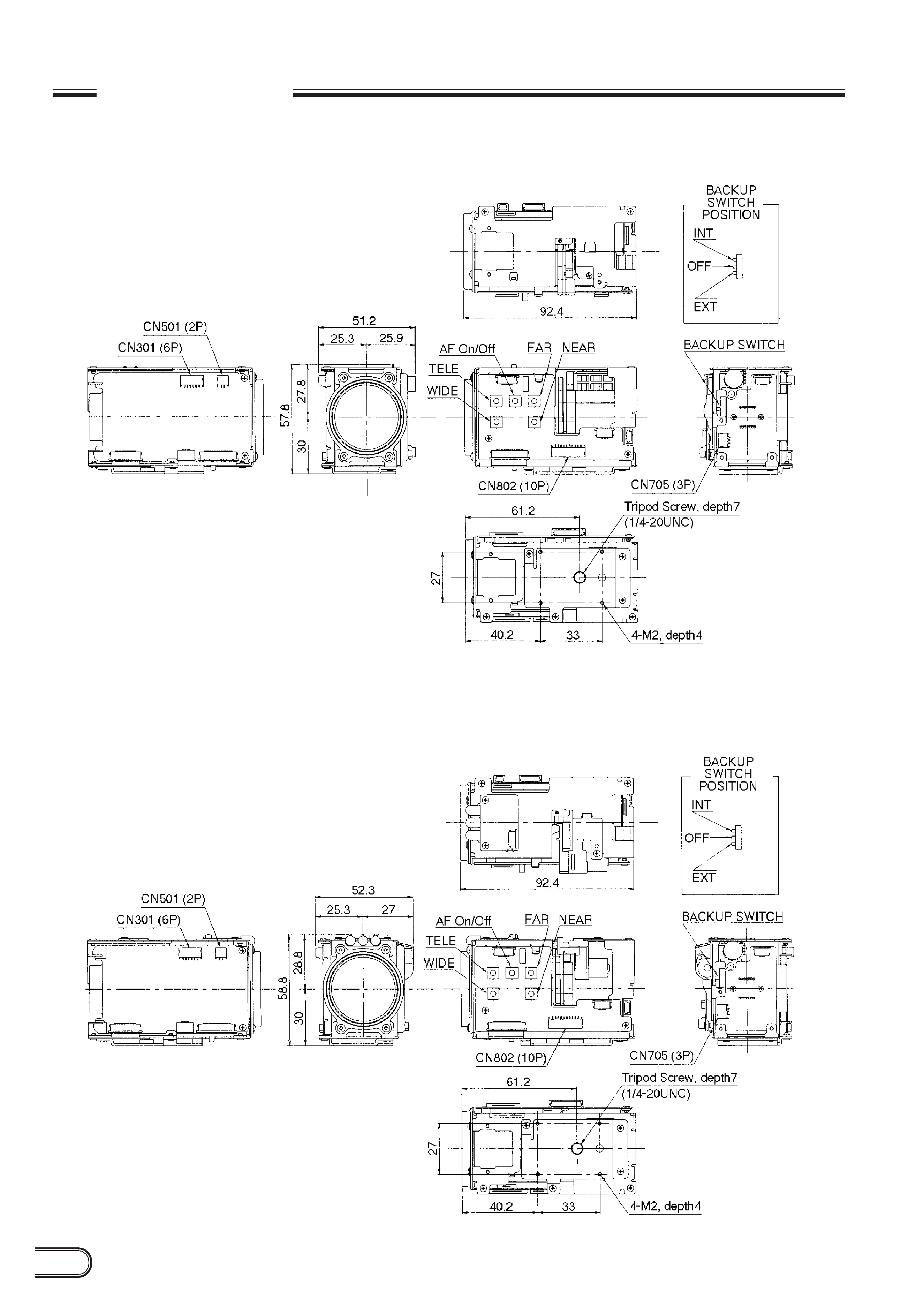 ---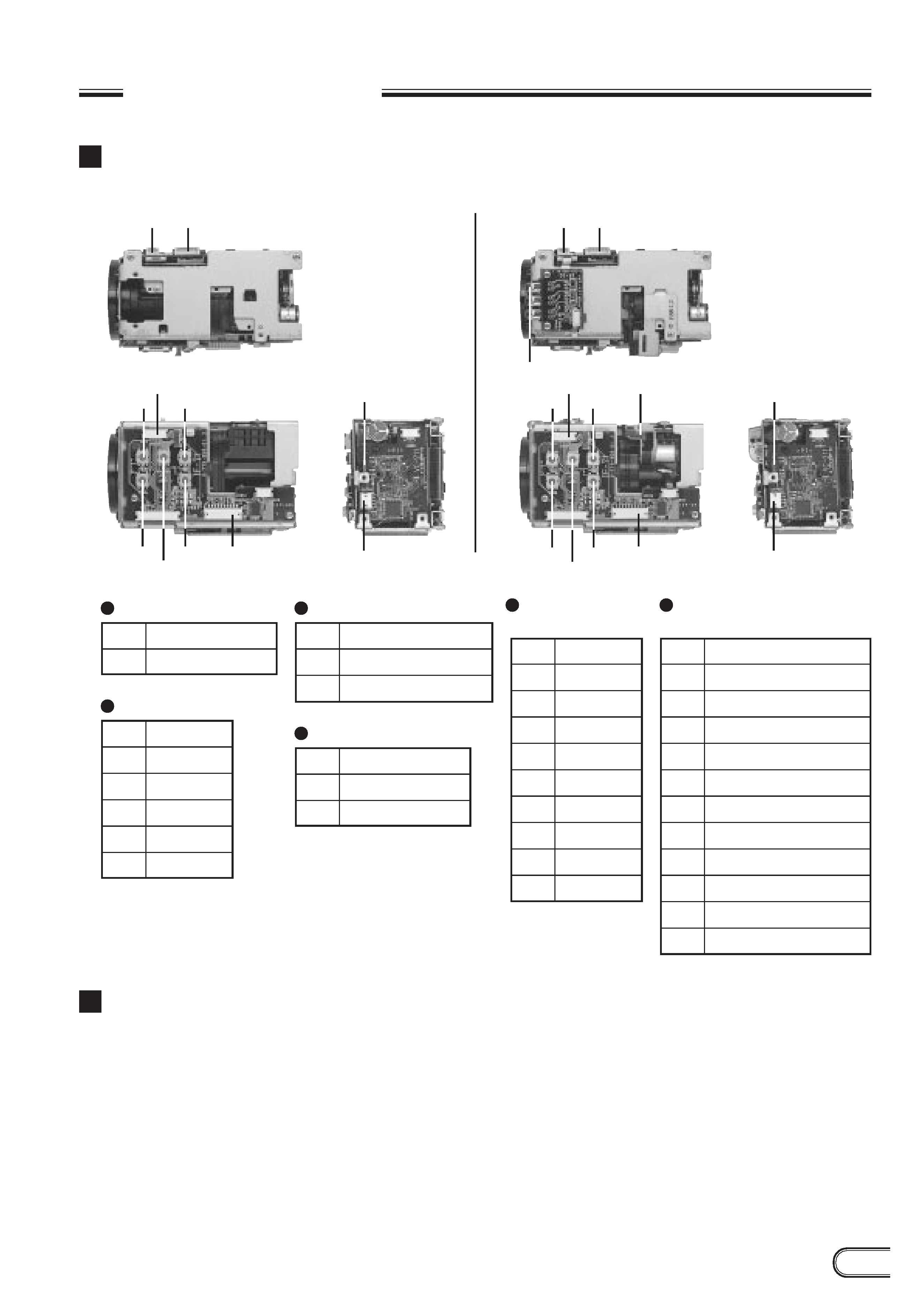 There are five cables packed in the shipping unit carton.
: Camera side S2B-ZR-SM3A-TF
: Camera side S3B-ZR-SM3A-TF
: Camera side S6B-ZR-SM3A-TF
: Camera side S10B-ZR-SM3A-TF
Cable side housing ZHR-10
All receptacles are SZH-003T-P0.5
---