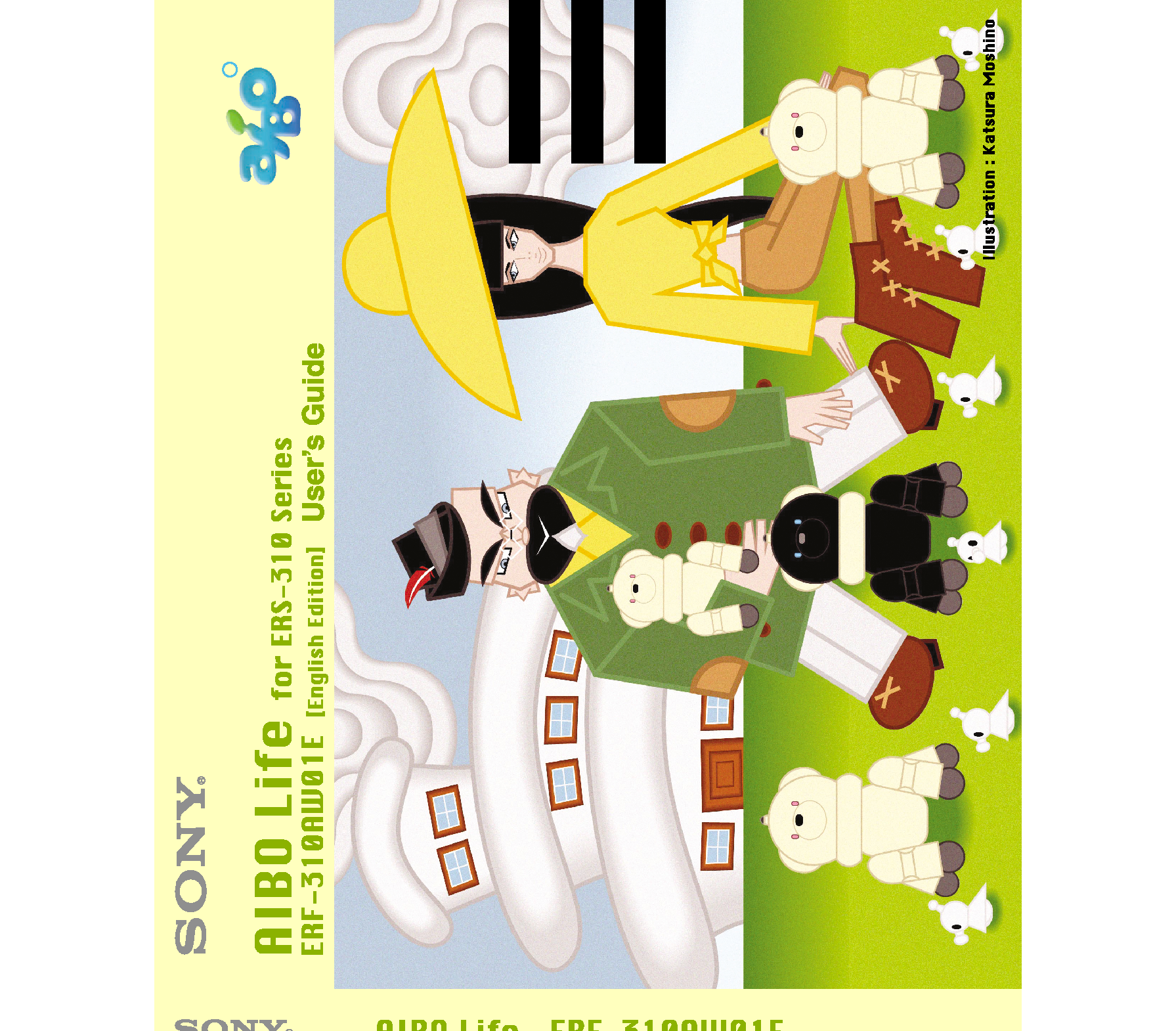 ---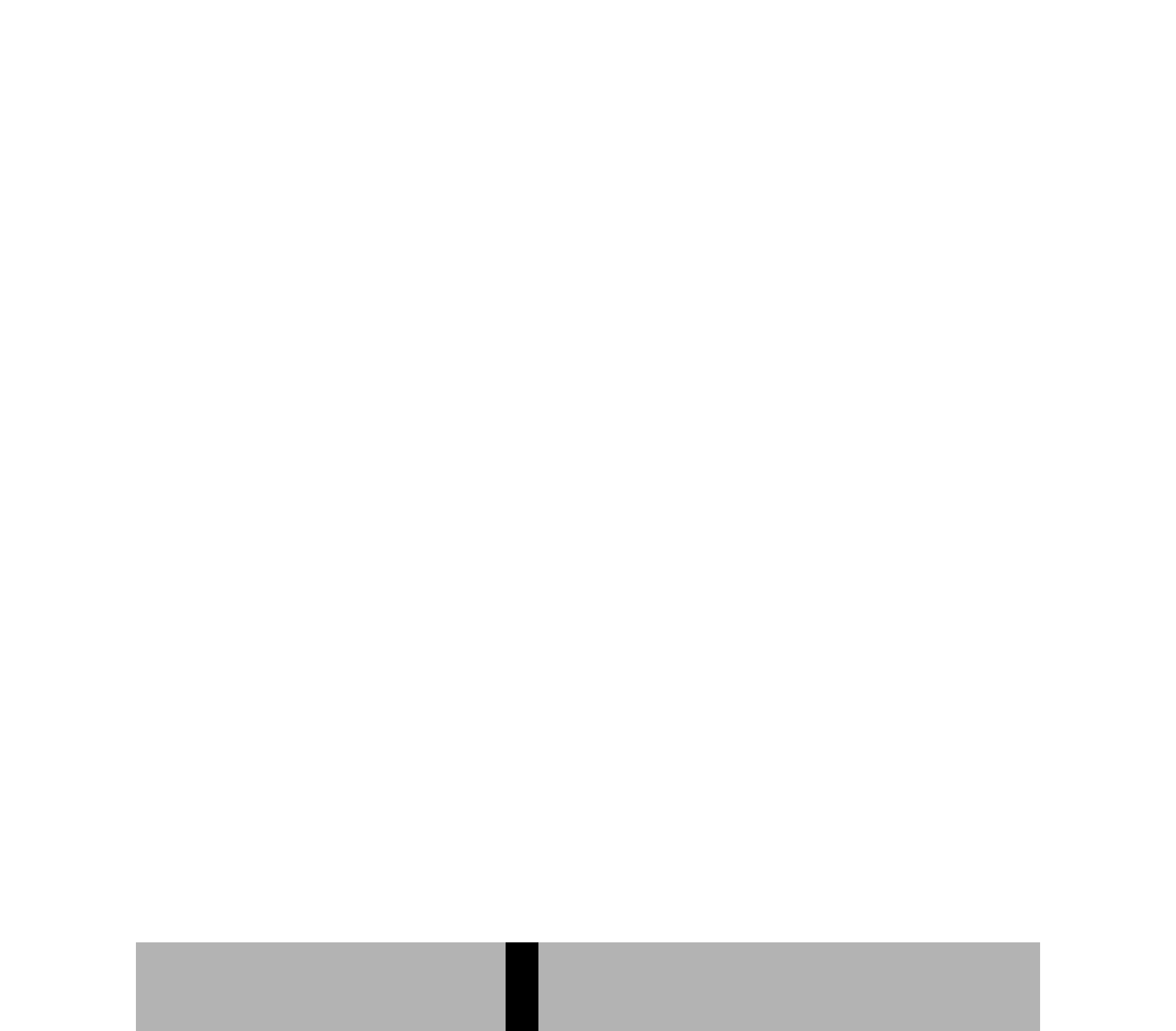 ©2001 Sony Corporation All rights
reserved. This manual and the software
described herein, in whole or in part, may
not be reproduced, translated or reduced
to any machine-readable form without
EXCEPT AS SPECIFICALLY SET FORTH
AGREEMENT, SONY CORPORATION
PROVIDES THIS MANUAL, THE
INFORMATION CONTAINED HEREIN
"AS IS" WITH NO WARRANTY AND
HEREBY EXPRESSLY DISCLAIMS ANY
NONINFRINGEMENT OR FITNESS FOR
ANY PARTICULAR PURPOSE WITH
REGARD TO THIS MANUAL, THE
INFORMATION. IN NO EVENT SHALL
SONY CORPORATION BE LIABLE FOR
ANY INCIDENTAL, CONSEQUENTIAL,
OR SPECIAL DAMAGES, WHETHER
BASED ON TORT, CONTRACT, OR
OTHERWISE ARISING OUT OF OR IN
CONNECTION WITH THIS MANUAL,
INFORMATION CONTAINED HEREIN
THIS DOES NOT AFFECT YOUR
Sony Corporation reserves the right to
make any modification to this manual or
the information contained herein at any
The software described herein may also
be governed by the terms of a separate
This product contains software owned by
Sony Corporation and licensed from third
parties. Use of such software is subject to
the terms and conditions of license
agreements enclosed with this product.
Software specifications are subject to
change without notice and may not
necessarily be identical to current retail
---

Before using this software, please read the accompanying End-User License
Agreement which governs use of this software.
· This software or document is protected by copyright, and distributed under
licenses restricting its use, copying, and distribution. No part of this software or
document may be reproduced in any form by any means and rental of this
software may not be allowed without prior authorization of Sony Corporation.
· Sony Corporation assumes no responsibility for any inconvenience caused by
misuse or any use not stated in this document.
· The supplied software cannot be used with any device other than those devices
· The specifications of the supplied software are subject to change without notice.
--- How to contact the AIBO Customer Link.
In the United States and Canada
English line: +44 (0)-20-7365-2937
German line: +49 (0)-69-9508-6309
French line: +33 (0)-1-5569-5117
---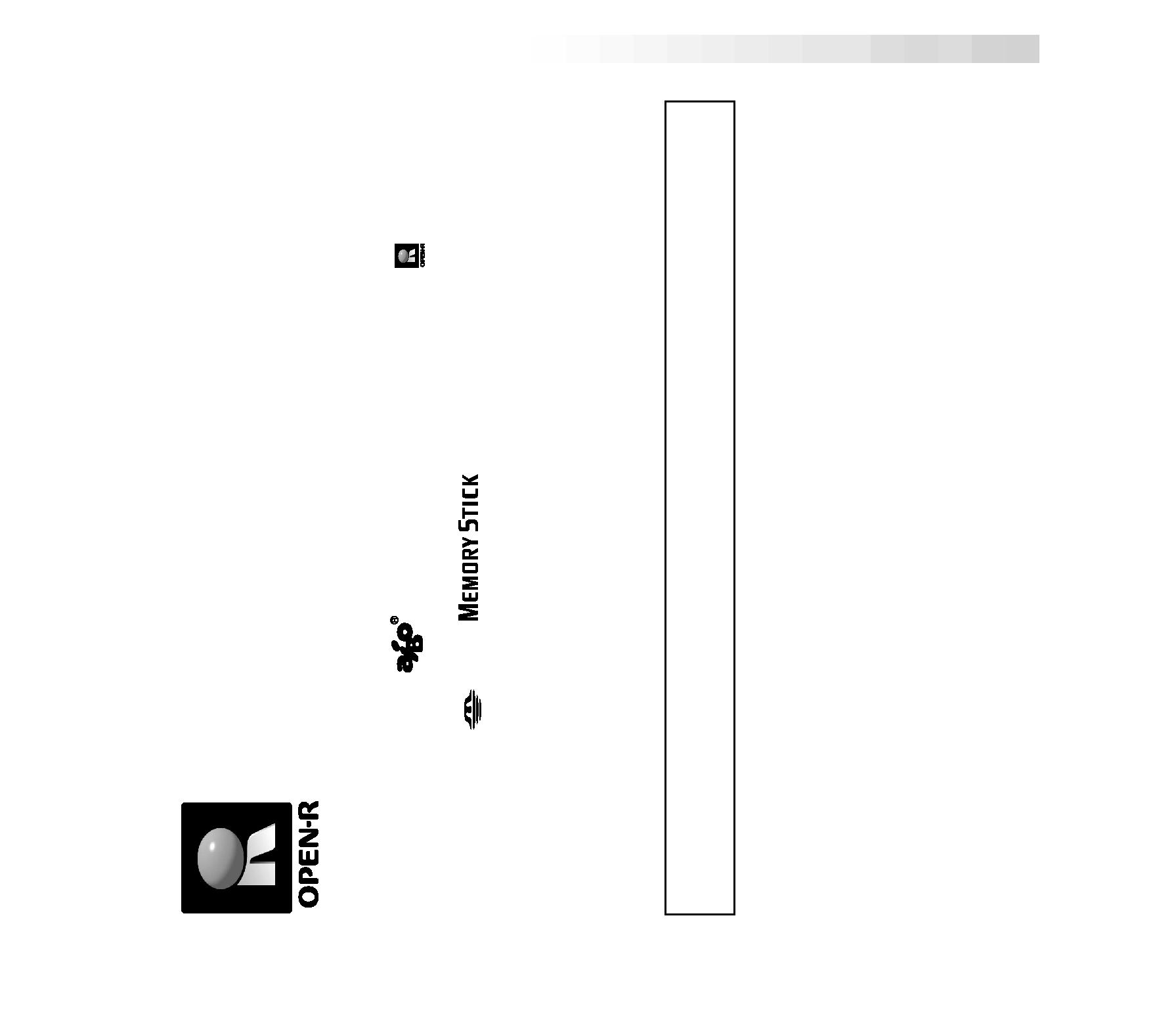 "OPEN-R" is the standard interface for the entertainment robot
system that Sony is actively promoting. This interface expands the
capability of the entertainment robot through a flexible combination
of hardware and interchangeable software to suit various applications.
"AIBO" ERS-311/312 and "AIBO-ware" ERF-310AW01E conform
to OPEN-R version 1.1.1 (software specifications).
, "OPEN-R" and the OPEN-R logo
trademarks of Sony Corporation.
In this manual, the "TM" and "®" marks have been omitted.
Other information about AIBO is available on the Internet at the following site:
Reproduction in whole or in part without written permission is prohibited. All
---