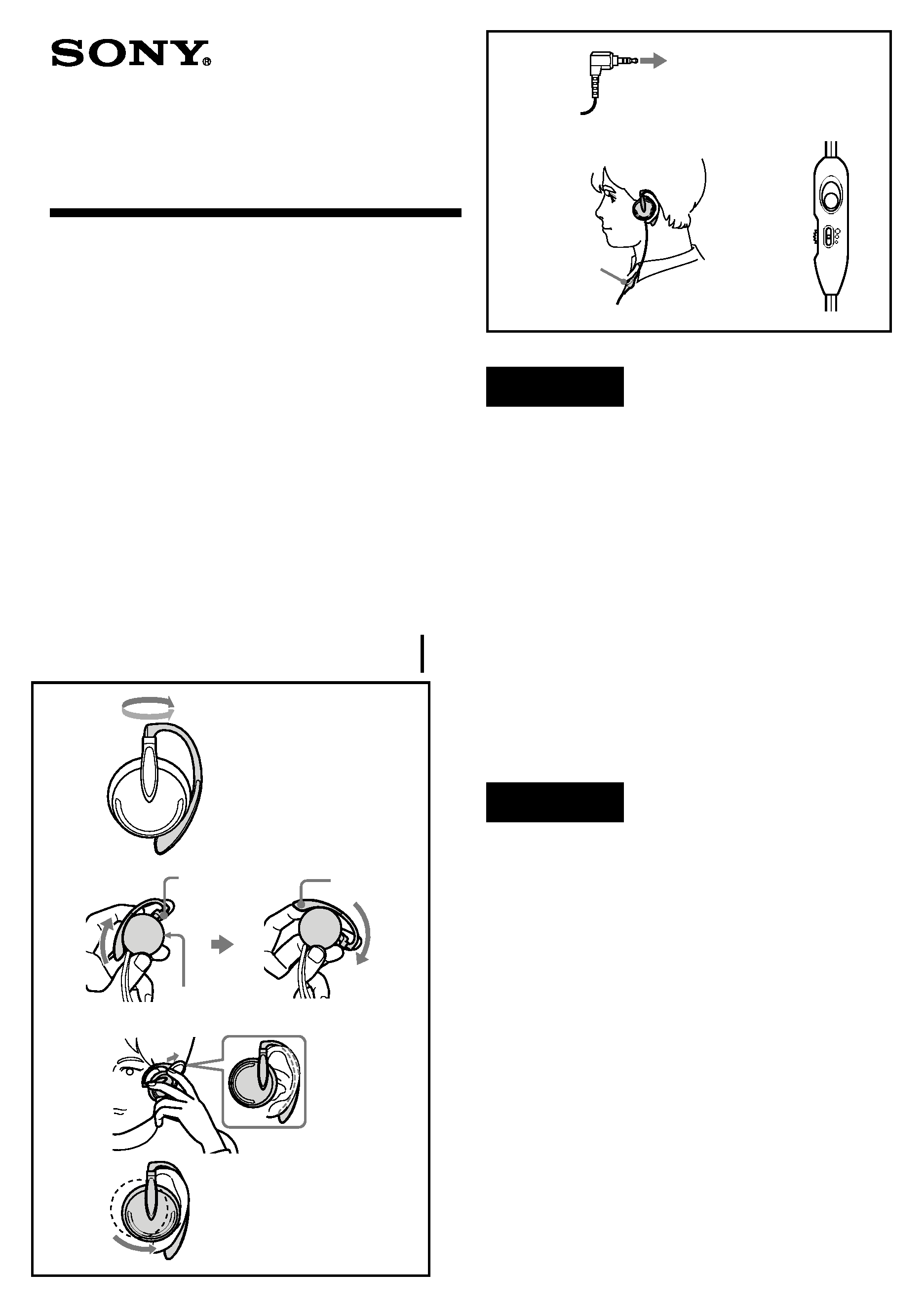 Wearing the earset (See fig.A)
The following procedures are for wearing on the left ear.
This unit is convertible, either ear can be used.
1
Swing the hanger around until it clicks in place.
2
Holding the cap (housing) with your thumb, ring, and
index finger, rotate the arm with your middle finger until
fully open as illustrated.
3
Holding the arm open , place the hanger on your ear.
4
Adjust the cap (housing) to best fit your ear.
1
Connect the plug to the headset jack.
2
Wear the earset as illustrated for hands-free operation.
3
You can adjust the receiver volume by the side dial.
To mute the microphone, push the mute button.
DR-Q131SN4: To answer or end a call, push the call on/off
Uso del auricular (consulte la fig. A)
Los procedimientos siguientes le indican cómo colocarse el
auricular en la oreja izquierda.
Esta unidad se puede adaptar para colocarla en una oreja u otra.
1
Gire el colgante hasta colocarlo en su sitio (oirá un clic).
2
Sujete la caja (receptáculo) con el pulgar, el dedo anular y
el índice, y gire el soporte con el dedo corazón hasta que
se abra completamente como se muestra en la ilustración.
3
Con el soporte abierto, colóquese el colgante en la oreja.
4
Ajuste la caja (receptáculo) para adaptarla a su oreja.
Utilización (consulte la fig. B)
1
Conecte la clavija a la toma de auriculares.
2
Utilice el auricular tal y como se muestra en la ilustración
para tener las manos libres.
3
Puede ajustar el volumen del receptor con el mando
Para silenciar el micrófono, presione el
DR-Q131SN4: Para contestar una llamada o finalizarla,
presione el botón de recepción o
---