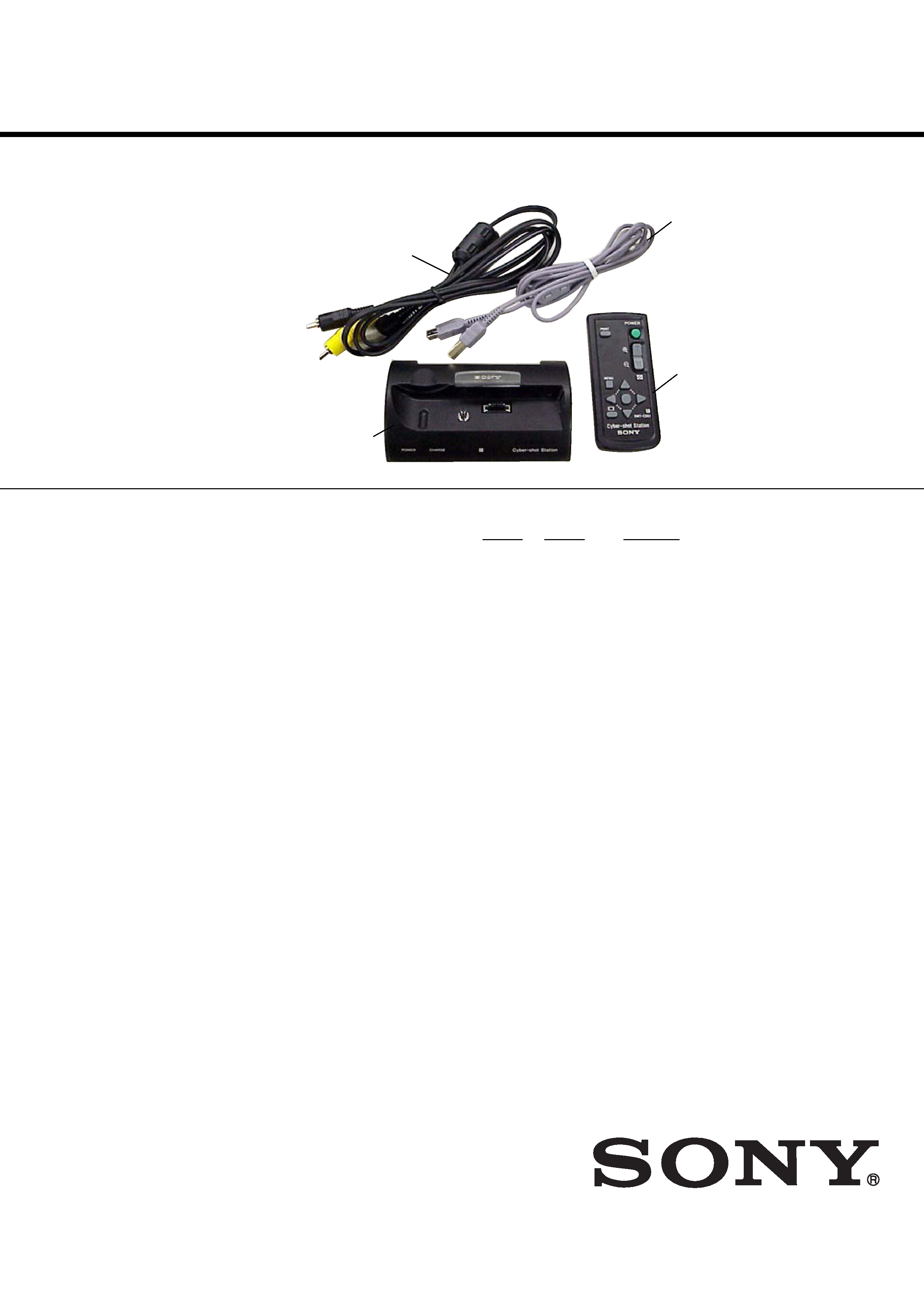 Published by DI Technical Support Section
1-818-383-11 CONNECTOR, MULTIPLE
1-478-655-11 COMMANDER, STANDARD (RMT-CSS1)
1-824-111-11 CORD, CONNECTION (AV 1.5m)
1-827-038-11 CORD, WITH CONNECTOR (USB 5P)
3-091-630-11 MANUAL, INSTRUCTION (ENGLISH/FRENCH)
3-091-630-21 MANUAL, INSTRUCTION (GERMAN/SPANISH/
DUTCH/SWEDISH/ITALIAN/PORTUGUESE/RUSSIAN/
ARABIC/TRADITIONAL CHINESE/SIMPLIFIED CHINESE/
KOREAN/DANISH/FINNISH)(AEP, CH)
A/V OUT (MONO) jack (Monaural)
, unbalanced, sync negative
loaded) Output impedance: 2.2 k
When the DSC-P100 is connected.
Dimensions (Approx.): 114
× 1 7/16 × 2 5/8 inches) (w/h/d)
°C to +40°C (32°F to +104°F)
°C to +60°C (­4°F to +140°F)
· Wireless Remote Commander (RMT-CSS1)
(A button type lithium battery installed) (1)
· A/V connecting cable (1)
· Operating Instructions (1)
* Two operating instructions are supplied depending on the area.
* An AC adaptor is not supplied. Use either the AC adaptor (AC-LS5/LS5B)
comes with the Cyber-shot, or an optional AC adaptor (AC-LS5).
Design and specifications are subject to change without notice.
---

---