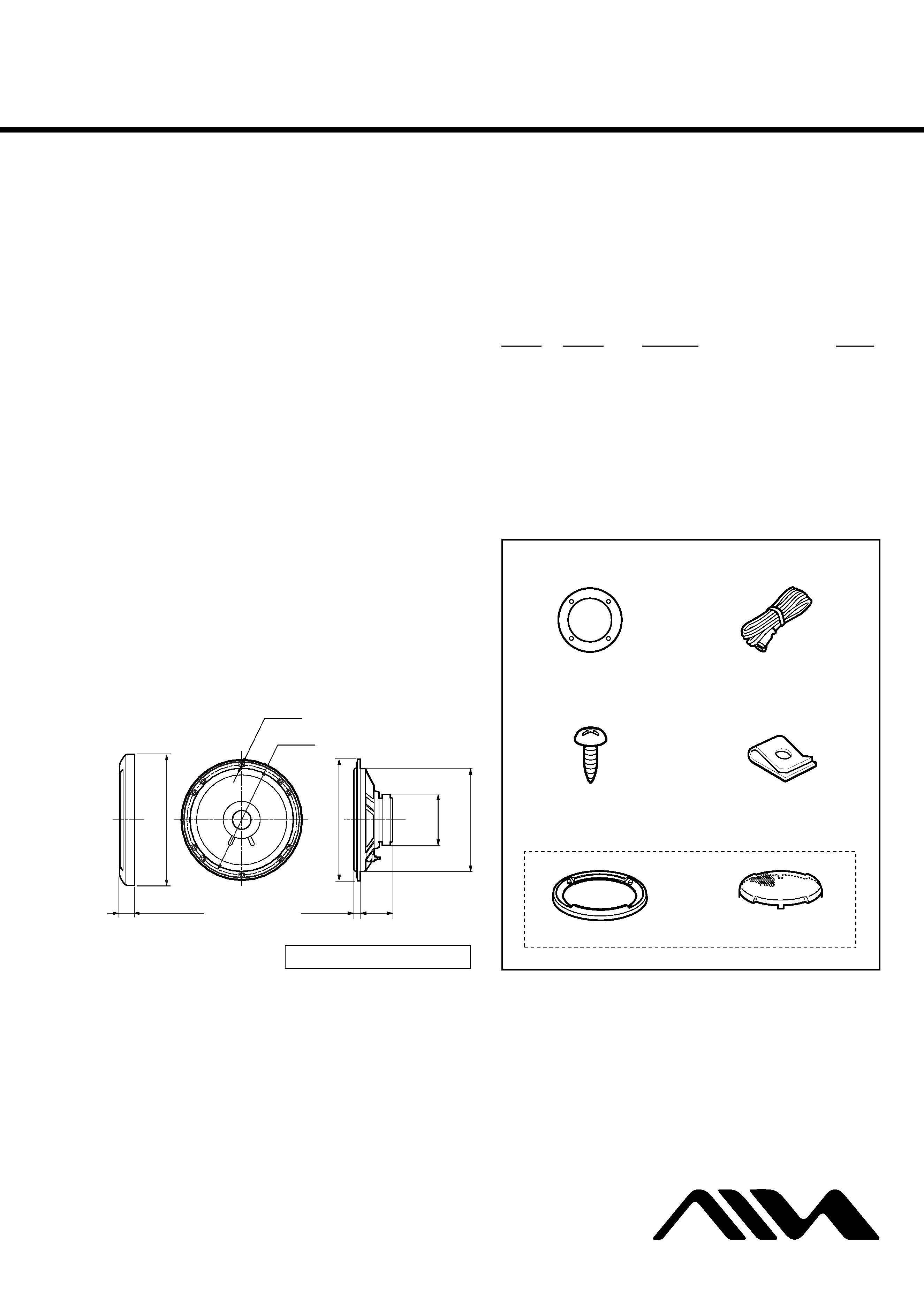 CSP-X1040D is respectively CDC-X104 provided
This service manual only covers the speaker unit.
Refer to the appropriate service manual
CDC-R104/X104/X144 for the main section.
FM/AM COMPACT DISC PLAYER/
Published by Sony Engineering Corporation
1-544-814-32 SPEAKER (16cm)
3-256-934-11 MANUAL, INSTRUCTION (ENGLISH,FRENCH,
3-256-189-01 TEMPLATE (A)
1-574-318-71 CORD (WITH TERMINAL) (L-CH) (WHITE)
1-574-318-81 CORD (WITH TERMINAL) (R-CH) (GLAY)
3-240-189-11 SCREW, SPECIAL
X-3383-836-1 NET ASSY, GRILLE
Woofer 16 cm, polypropylene
Approx. 460 g per speaker
Design and specifications are subject to change without notice.
Mounting depth (recommend): 48
---

Clicking the version allows you to jump to the revised page.
Also, clicking the version at the upper on the revised page allows you to jump to the next revised page.
---