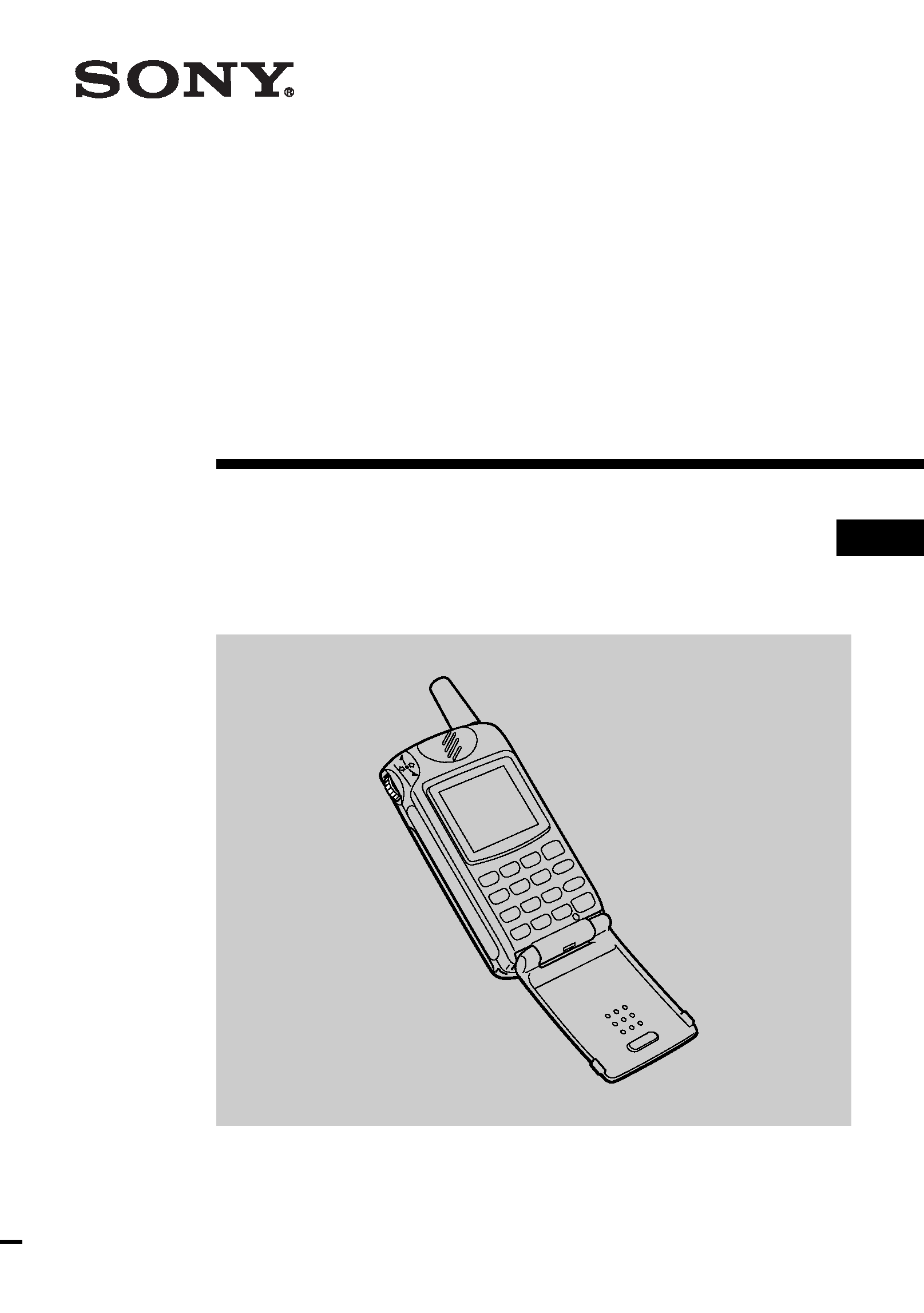 ©2000 by Sony Corporation
---

For easy reference, please record the following identification numbers for
your phone and SIM Card. This information will assist you in customer
inquiries to your retail dealer, manufacturer or Network Operator/Service
In case of loss or theft of your phone and/or SIM Card, call your Network
Operator/Service Provider immediately to prevent misuse.
Operator Customer Service Number:
(Printed on your SIM Card)
My Phone's ID Number (IMEI):
(Printed on the label underneath the
---

· Turn off your mobile phone in places where mobile phones are
prohibited including aircraft and hospitals.
· Turn off your mobile phone in places where there is a possibility of fires
or explosions due to electrical discharge.
· Turn off your mobile phone in the presence of fuels, caustic/harsh
chemicals or dust and in such locations as petrol stations.
· Do not expose your mobile phone to excessive humidity and extreme
temperatures, dusty places, rain or wet places and direct sunlight.
· Note that in some countries using a cellular phone without a hands-free
kit while driving is not allowed.
· Do not allow children to play with your phone.
· Take special care in the disposal of your battery, using a special facility
where available. Do not puncture, burn, or short circuit your battery.
· Limit the distance between the mains socket and the phone when
charging for easy accessibility.
· Consult your physician or the manufacturer of personal medical devices
(pacemakers, hearing aids. etc.) regarding any restrictions on the use of
· Use only Sony-approved CMD-Z5 batteries and accessories with your
· Do not take apart or modify your phone. For repairs or inspections of
your phone, please see your Sony dealer or the store where you bought
· Unauthorised batteries, chargers, and accessories will invalidate any
approvals and warranty given for your phone and may be dangerous.
· For use in the car, please connect your GSM mobile phone to an external
antenna. The external antenna can be connected to your mobile phone
with the appropriate accessory, e.g. Hands-free Kit. Please contact your
car manufacturer concerning the appropriate position of the external
Sony is neither liable nor responsible for any misuse of recorded communications.
You should only record conversations with the prior consent of the people involved.
You are solely responsible to any individuals and/or governing authorities for
communications recorded without the prior consent of the parties involved. Also, it is
your responsibility to obey and abide by all obligations, rules and laws, particularly those
regarding confidentiality.
---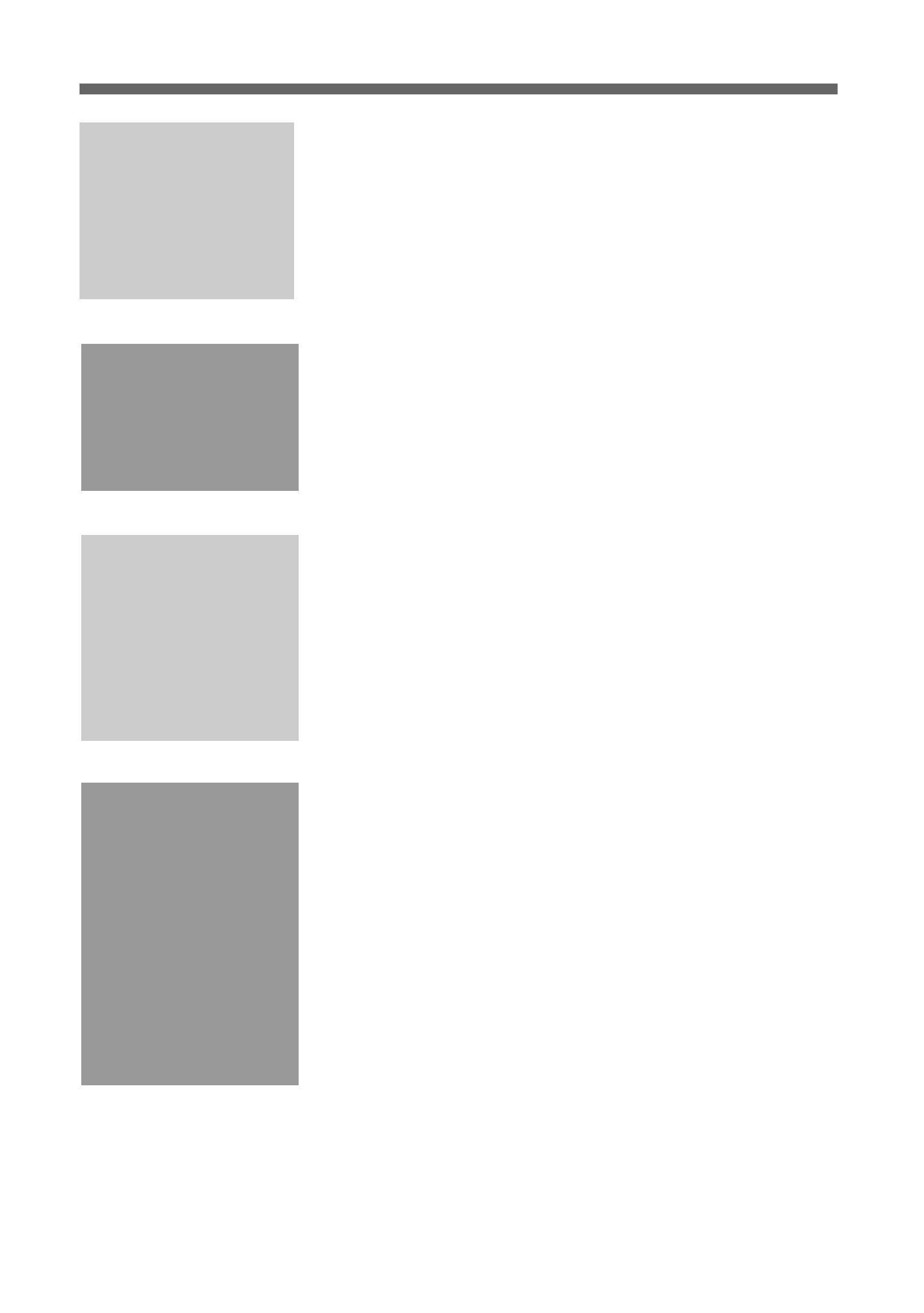 What's Included in Your Kit ................................... 6
Parts and Controls ................................................... 6
Attaching the Hand Strap ...................................... 7
The Basic Features of Your Phone ......................... 7
Icon Glossary .......................................................... 10
Menu Overview ...................................................... 11
Inserting the SIM Card ......................................... 12
Inserting the Battery Pack .................................... 13
Charging the Battery Pack .................................... 13
Switching on Your Phone ..................................... 15
Connecting to the Network .................................. 16
Making Calls .......................................................... 17
Answering/Ending Calls ..................................... 18
During a Call (Adjusting the ringer/speaker
volume, Call hold) ................................................. 19
Standard Text Input ............................................... 23
T9 Text Input .......................................................... 25
Text Edit .................................................................. 27
About the Phonebook ........................................... 28
Creating Entries in the Phonebook ..................... 29
Saving Phonebook Entries from
Standby Mode ........................................................ 30
Making Calls from the Phonebook ..................... 31
Grouping ................................................................. 32
Editing the Phonebook ......................................... 33
Custom .................................................................... 34
Voice Mail ............................................................... 35
Phonebook Menu ................................................... 36
---

Messages ................................................................. 40
Ringer ...................................................................... 45
Schedule .................................................................. 50
Clock ........................................................................ 52
Divert ....................................................................... 55
Calculator ................................................................ 57
Call History ............................................................ 58
Settings .................................................................... 60
Memo ....................................................................... 72
Troubleshooting ..................................................... 75
Unblocking the SIM Card ..................................... 76
Technical Specifications ........................................ 77
Index ........................................................................ 78
---