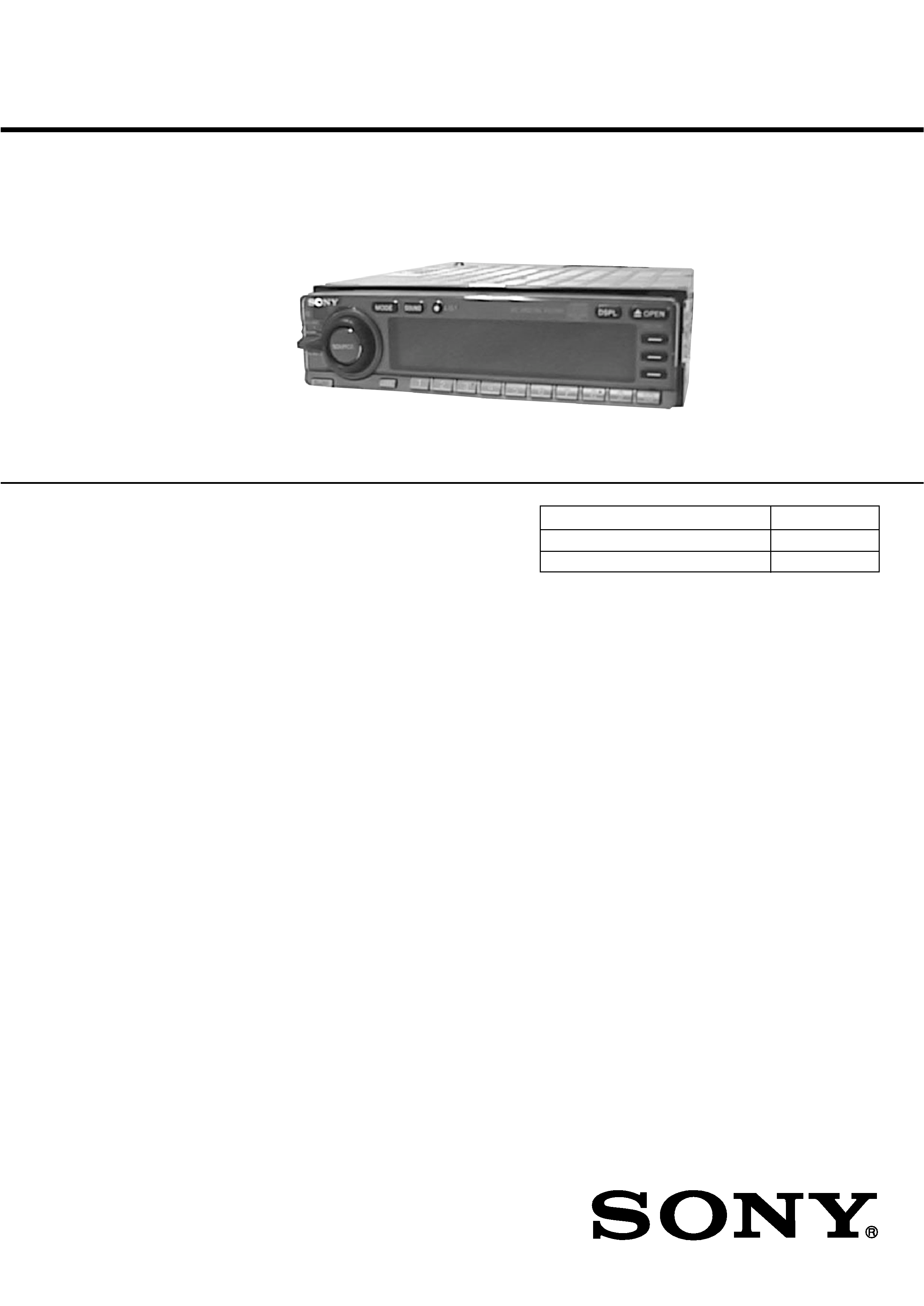 Model Name Using Similar Mechanism
AUDIO POWER SPECIFICATIONS (US model)
POWER OUTPUT AND TOTAL HARMONIC DISTORTION
19 watts per channel minimum continuous average power into
4 ohms, 4 channels driven from 20 Hz to 20 kHz with no more than
1 % total harmonic distortion.
Compact disc digital audio
* This output is the value measured at a distance of
200 mm from the objective lens surface on the Optical
50 kHz/200 kHz switchable
External antenna connector
Intermediate frequency 10.7 MHz
Harmonic distortion at 1 kHz
External antenna connector
Intermediate frequency 10.71 MHz/450 kHz
Illumination control lead
­ Continued on next page ­
FM/AM COMPACT DISC PLAYER
Shinagawa Tec Service Manual Production Group
---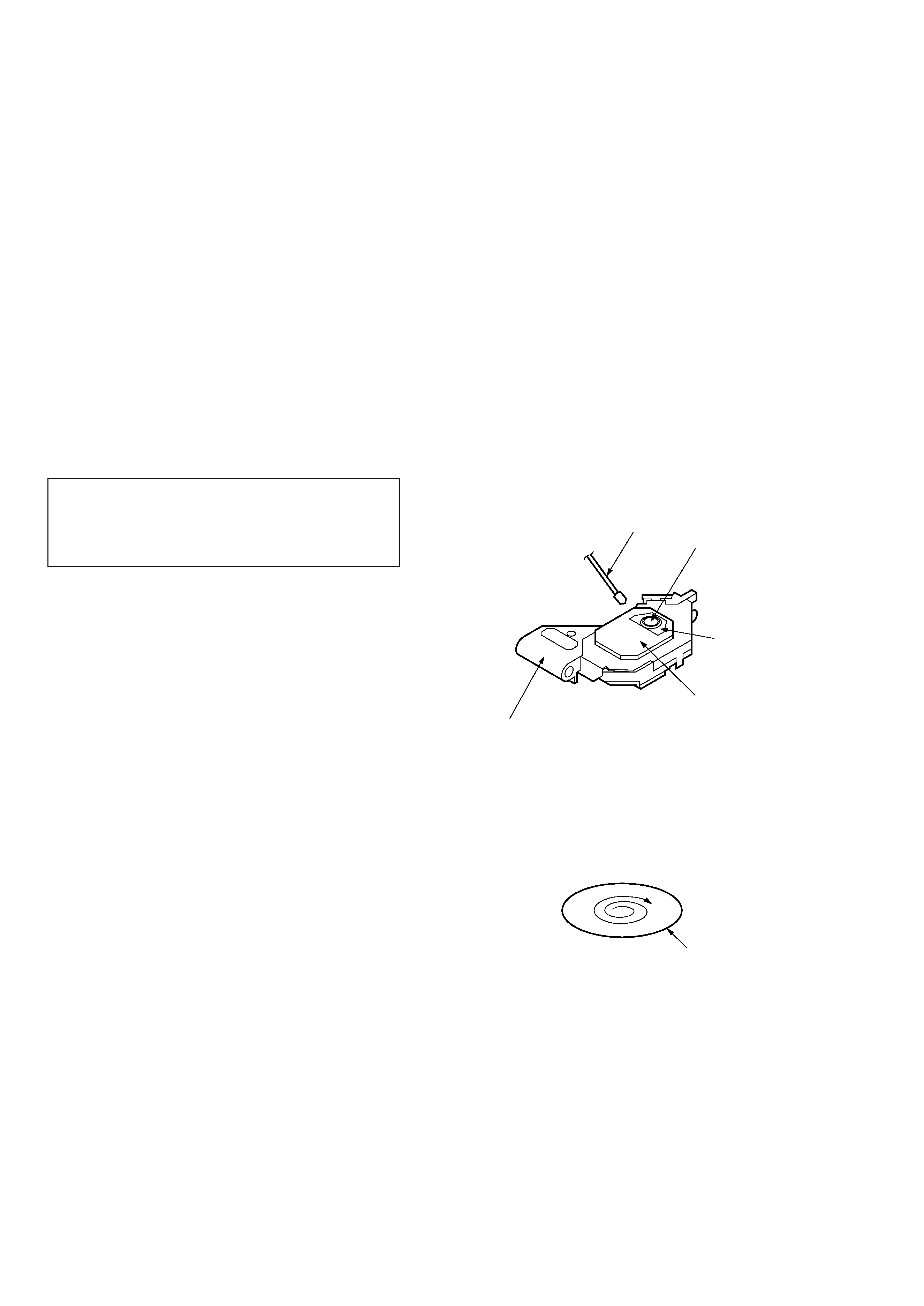 surface of objective lens
NOTES ON CLEANING THE OBJECTIVE LENS
SAFETY-RELATED COMPONENT WARNING!!
COMPONENTS IDENTIFIED BY MARK
! ON THE SCHEMATIC DIAGRAMS AND IN
THE PARTS LIST ARE CRITICAL TO SAFE OPERATION.
REPLACE THESE COMPONENTS WITH SONY PARTS WHOSE
PART NUMBERS APPEAR AS SHOWN IN THIS MANUAL OR
IN SUPPLEMENTS PUBLISHED BY SONY.
Do not force to push the objective lens. Otherwise, the plate spring
supporting the objective lens will be bent, causing a deteriorated
Never touch anything other than the objective lens. Otherwise, a
significant deterioration occurs in the RF waveform.
Apply CD lens cleaner B-4 (Part No.:J-2501-000-A) to cotton swabs
(narrow type) (Part No.:J-2501-023-A) to be lightly wet. Use a force
(about 5 g (0.18 oz)) to make the objective lens in contact with the
bottom lightly, and clean the lens by spirals as following below.
Replace the cotton swab and repeat this cleaning two or three times.
Use of controls or adjustments or performance of proce-
dures other than those specified herein may result in haz-
ardous radiation exposure.
Notes on Chip Component Replacement
· Never reuse a disconnected chip component.
· Notice that the minus side of a tantalum capacitor may be dam-
NOTES ON HANDLING THE OPTICAL PICK-UP BLOCK
The laser diode in the optical pick-up block may suffer electrostatic
breakdown because of the potential difference generated by the
charged electrostatic load, etc. on clothing and the human body.
During repair, pay attention to electrostatic breakdown and also use
the procedure in the printed matter which is included in the repair
The flexible board is easily damaged and should be handled with
NOTES ON LASER DIODE EMISSION CHECK
The laser beam on this model is concentrated so as to be focused on
the disc reflective surface by the objective lens in the optical pick-
up block. Therefore, when checking the laser diode emission, ob-
serve from more than 30 cm away from the objective lens.
NOTES ON PICK-UP FLEXIBLE BOARD
The pick-up flexible board in this set is secured to the optical pick-
up with an adhesive tape. Once the tape is removed, an adhering
force becomes weak, and it cannot be reused.
Therefore, if the optical pick-up is replaced, replace also the pick-
up flexible board with a new one.
Approx. 1.6 kg (3 lb. 8 oz.)
Parts for installation and
Wireless remote RM-X9 (1)
Design and specifications are subject to change without
---

Initial settings .......................................................................... 4
Setting the clock ...................................................................... 5
Using the main panel controls ................................................. 6
Basic oprations ........................................................................ 7
Using the rotary remote ........................................................... 8
Using the wireless remote ....................................................... 9
Menu display/Lists ................................................................ 10
Listening to a CD/MD ........................................................... 10
Playing tracks repeatedly ....................................................... 11
Playing tracks in random order ............................................. 12
Creating a program ................................................................ 12
Labeling a CD ....................................................................... 14
Selecting specific tracks for playback ................................... 15
Locating a disc by name ........................................................ 16
Viewing CD TEXT information ............................................ 17
Customizing the CD sound .................................................... 18
Listening to radio ................................................................... 18
Presetting radio stations ......................................................... 19
Specifying monaural/stereo mode ......................................... 20
Receiving only the strongest signals ..................................... 21
Labeling radio stations .......................................................... 22
Selecting a station by name ................................................... 23
Adjusting the sound characteristics ....................................... 23
Setting the set up menu ......................................................... 24
Setting the display menu ....................................................... 25
Setting the function menu ...................................................... 26
Selecting a surround menu .................................................... 26
Storing a surround effect for CDs ......................................... 27
Selecting the listening position .............................................. 28
Adjusting the cut-off frequency of the subwoofer(s) ............ 29
Adjusting the turn-over frequency of the bass and treble ...... 30
Additional information .......................................................... 31
Connections ........................................................................... 33
2-1. Cover (Upper) ................................................................... 35
2-2. Front Panel Assy ............................................................... 35
2-3. Cords ................................................................................. 36
2-4. Rear Panel ......................................................................... 36
2-5. MD Assy ........................................................................... 37
2-6. Audio Board ...................................................................... 37
2-7. Bracket (MD) .................................................................... 38
2-8. Motor Block ...................................................................... 38
2-9. Base Panel Assy ................................................................ 39
2-10. Sub Panel Assy .................................................................. 39
2-11. Chassis (Front) Assy ......................................................... 40
2-12. Main Board ....................................................................... 40
2-13. Chassis (T) Sub Assy ........................................................ 41
2-14. Lever Assy ......................................................................... 41
2-15. Servo Board ....................................................................... 42
2-16. Roller Assy ........................................................................ 42
2-17. Chassis (OP) (O/S) Assy ................................................... 43
2-18. Optical Pick-up Block ....................................................... 43
3. ELECTRICAL ADJUSTMENTS
CD Section ............................................................................ 44
Tuner Section ......................................................................... 44
4-1. IC Pin Descriptions ........................................................... 47
4-2. Block Diagram ­CD Section­ ........................................... 57
4-3. Block Diagram ­Main Section­ ........................................ 59
4-4. Block Diagram ­Display Section­ .................................... 61
4-5. Circuit Boards Location .................................................... 63
4-6. Printed Wiring Boards ­CD Mechanism Section­ ............ 63
4-7. Schematic Diagram ­CD Mechanism Section­ ................ 67
4-8. Schematic Diagram ­Audio Section­ ............................... 72
4-9. Printed Wiring Board ­Audio Section­ ............................ 75
4-10. Schematic Diagram ­Main Section (1/2)­ ........................ 77
4-11. Schematic Diagram ­Main Section (2/2)­ ........................ 82
4-12. Printed Wiring Boards ­Main Section­ ............................ 87
5-1. Case Section ...................................................................... 96
5-2. Front Panel Section ........................................................... 97
5-3. Chassis Section ................................................................. 98
5-4. CD Mechanism Section (1) ............................................... 99
5-5. CD Mechanism Section (2) ............................................. 100
5-6. CD Mechanism Section (3) ............................................. 101
6. ELECTRICAL PARTS LIST
...................................... 102
---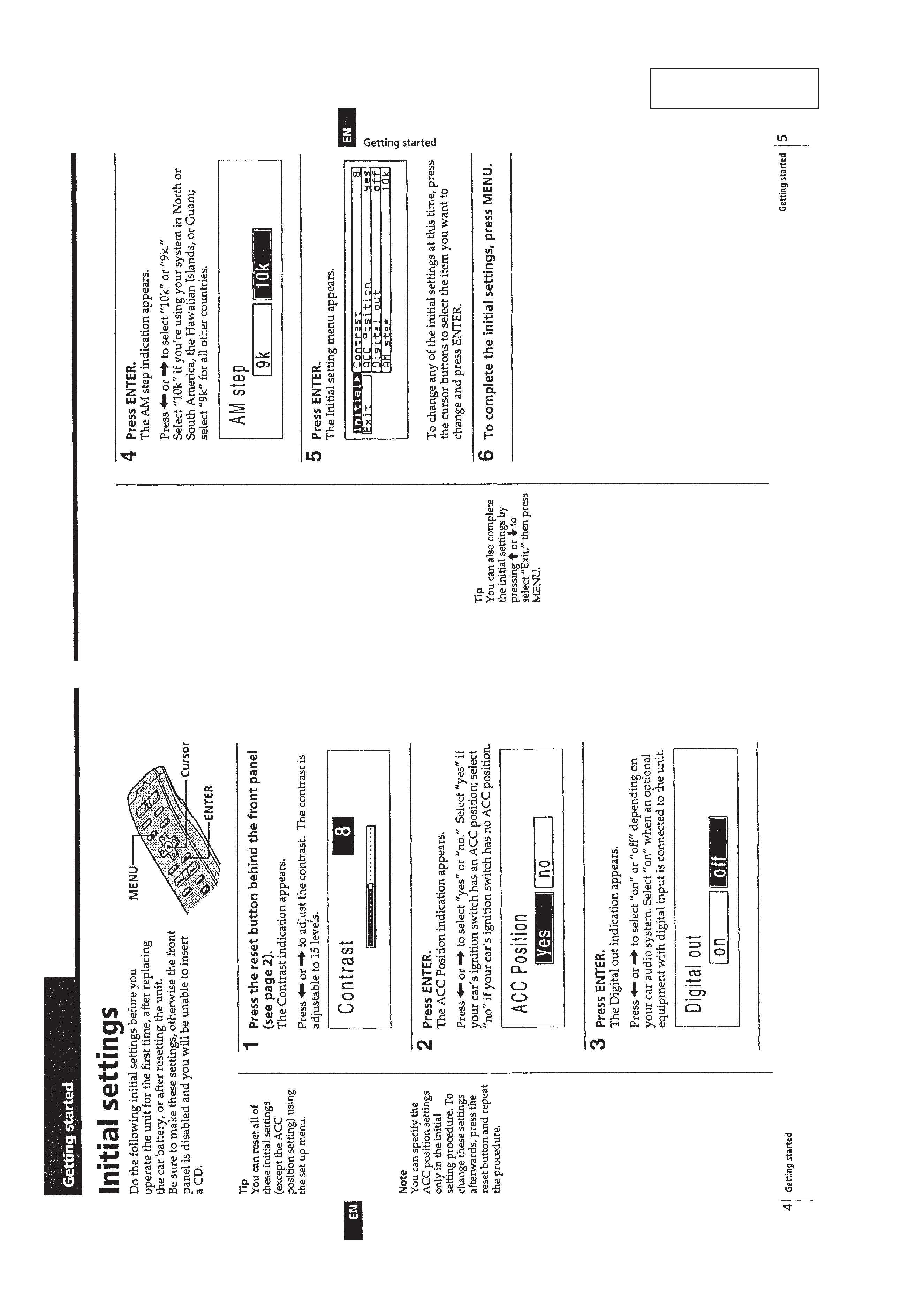 This section is extracted
---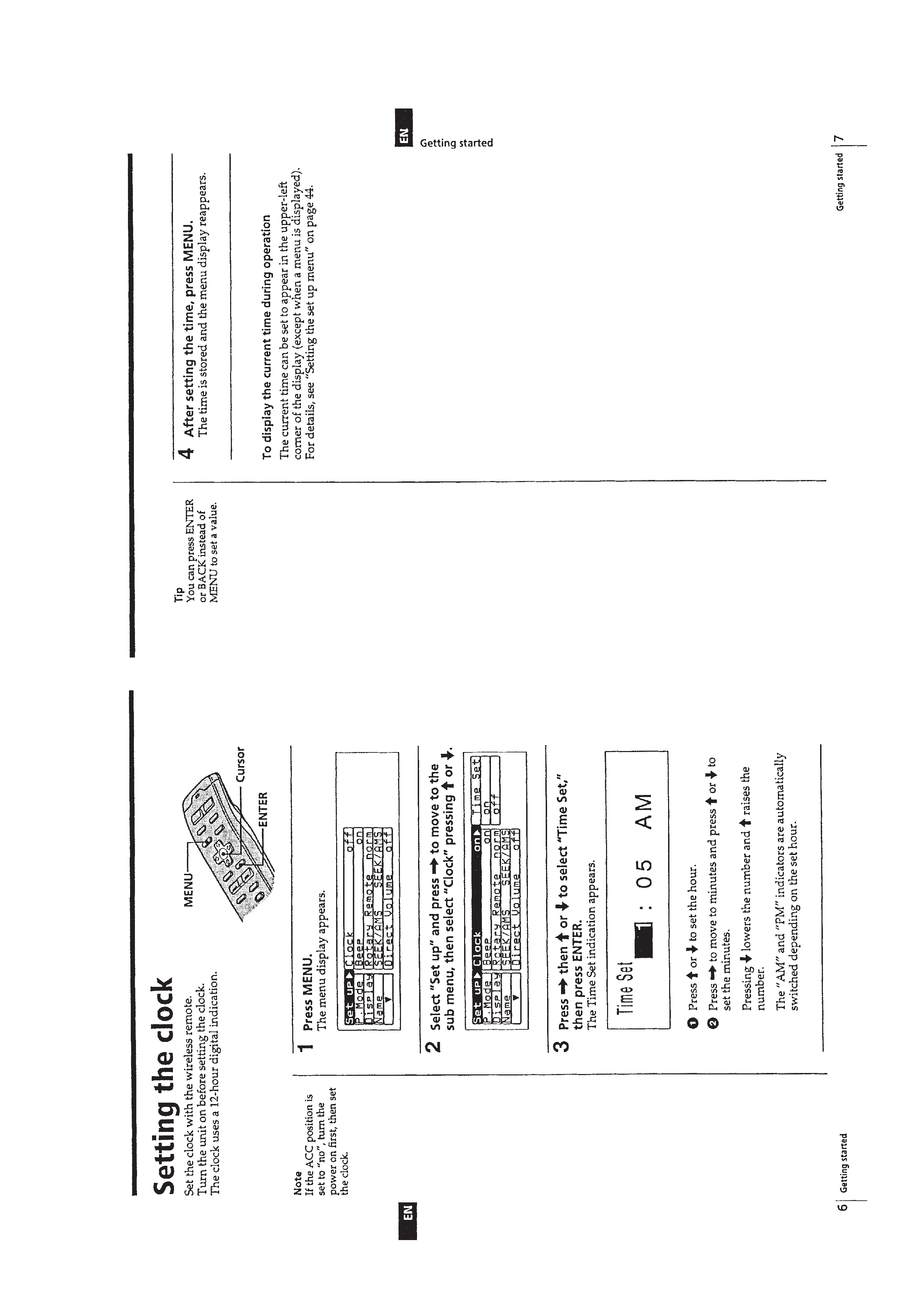 ---