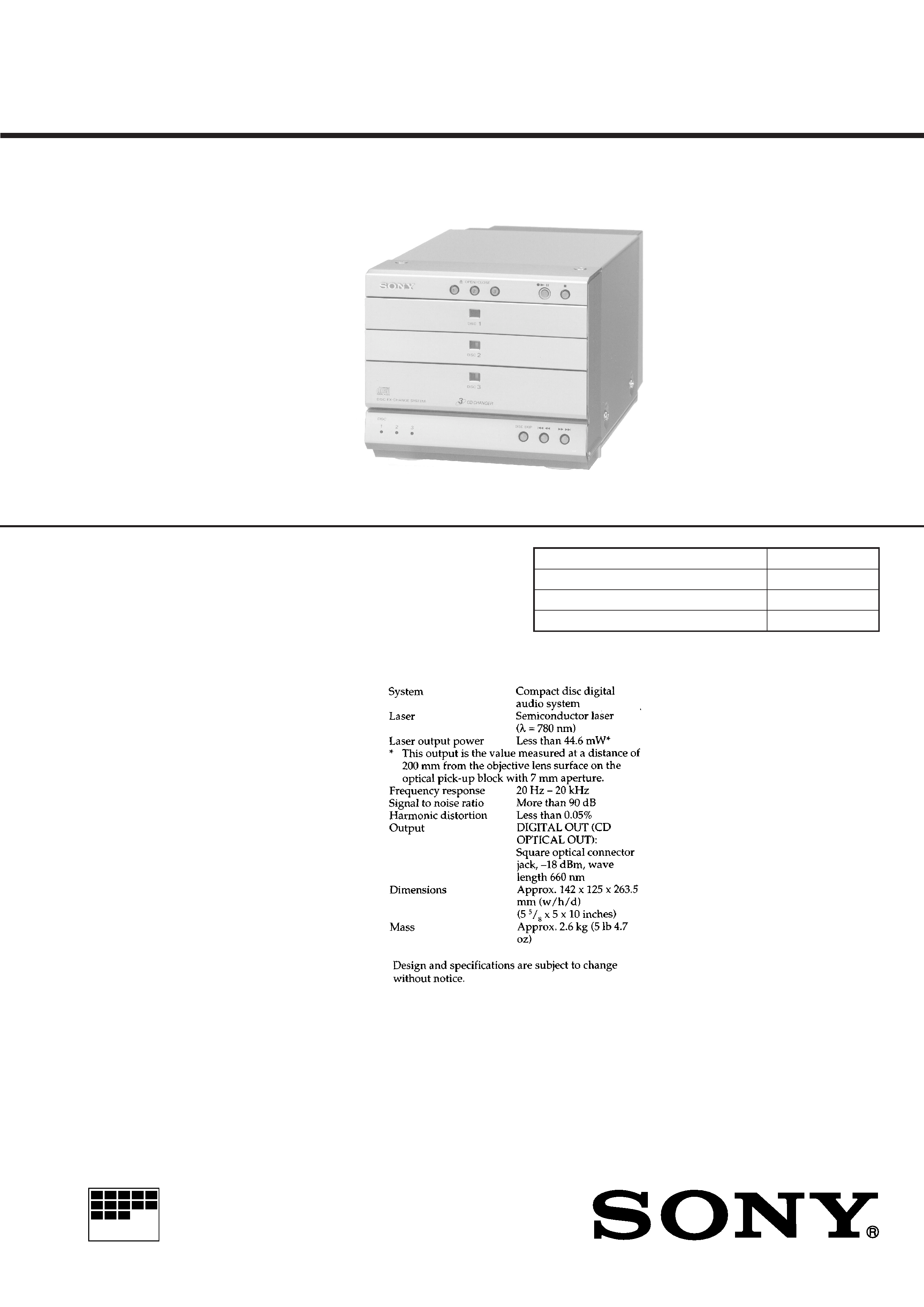 Model Name Using Similar Mechanism
CDP-M11C is the CD section
---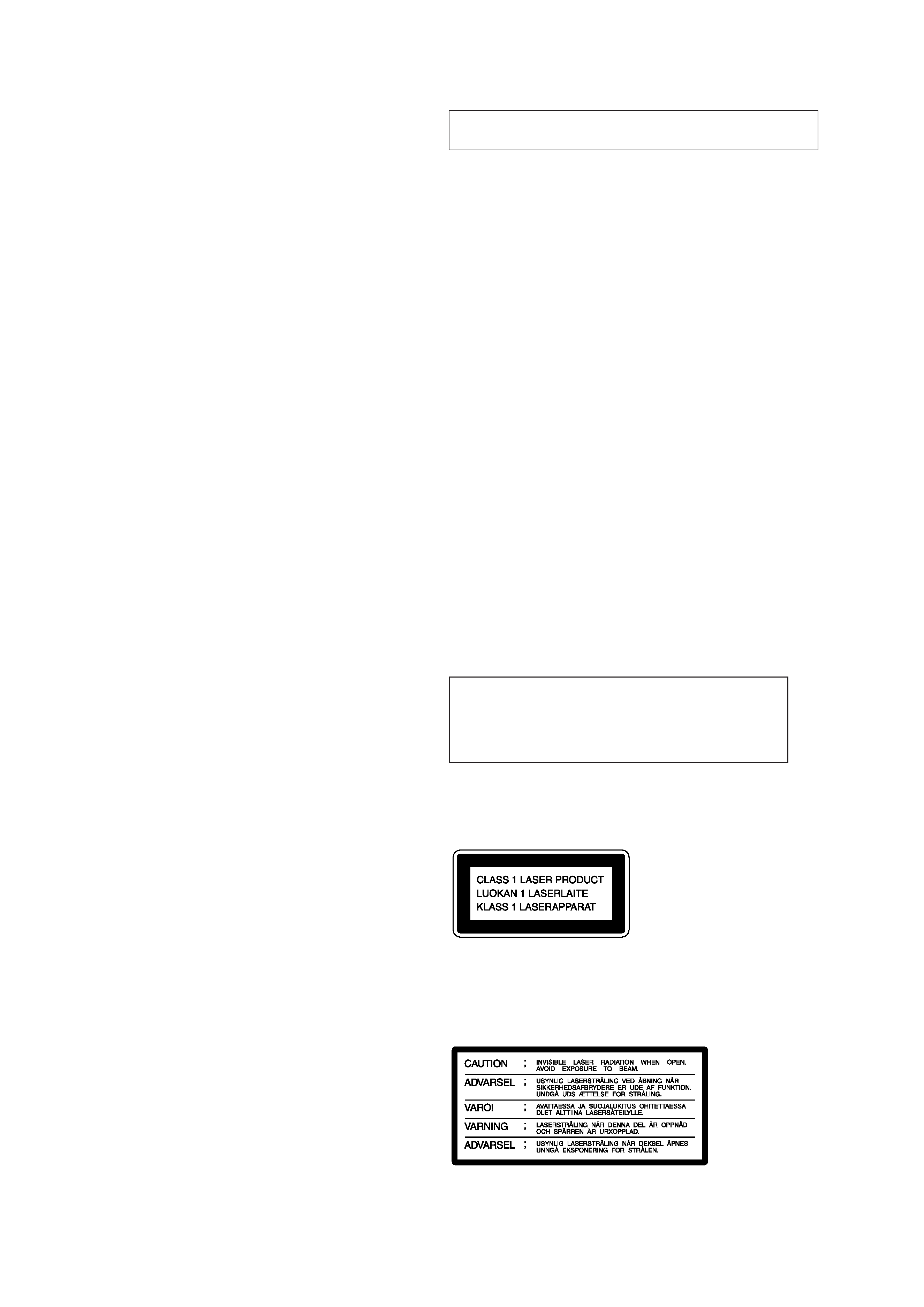 Mechanism Motor Direct Drive Mode ............................ 3
Aging Mode ..................................................................... 3
GENERAL
................................................................... 4
DISASSEMBLY
.......................................................... 8
TEST MODE
.............................................................. 12
ELECTRICAL ADJUSTMENTS
......................... 12
Printed Wiring Board ­ BD Section ­ ............................. 15
Schematic Diagram ­ BD Section ­ ................................ 17
­ MAIN/PANEL/MOTOR Section ­ .............................. 21
­ MAIN/PANEL/MOTOR Section ­ .............................. 25
IC Pin Function Description ............................................ 32
EXPLODED VIEWS
................................................ 34
ELECTRICAL PARTS LIST
................................ 39
NOTES ON HANDLING THE OPTICAL PICK-UP
The laser diode in the optical pick-up block may suffer electro-
static break-down because of the potential difference generated
by the charged electrostatic load, etc. on clothing and the human
During repair, pay attention to electrostatic break-down and also
use the procedure in the printed matter which is included in the
The flexible board is easily damaged and should be handled with
NOTES ON LASER DIODE EMISSION CHECK
The laser beam on this model is concentrated so as to be focused
on the disc reflective surface by the objective lens in the optical
pick-up block. Therefore, when checking the laser diode emis-
sion, observe from more than 30 cm away from the objective lens.
Notes on chip component replacement
· Never reuse a disconnected chip component.
· Notice that the minus side of a tantalum capacitor may be dam-
Flexible Circuit Board Repairing
· Keep the temperature of the soldering iron around 270 °C dur-
· Do not touch the soldering iron on the same conductor of the
circuit board (within 3 times).
· Be careful not to apply force on the conductor when soldering
This appliance is classified as a CLASS 1 LASER product.
The CLASS 1 LASER PRODUCT MARKING is located on
Laser component in this product is capable of emitting radiation
exceeding the limit for Class 1.
The following caution label is located inside the unit.
Use of controls or adjustments or performance of
procedures other than those specified herein may
result in hazardous radiation exposure.
ATTENTION AU COMPOSANT AYANT RAPPORT
LES COMPOSANTS IDENTIFIÉS PAR UNE MARQUE
LES DIAGRAMMES SCHÉMATIQUES ET LA LISTE DES
FONCTIONNEMENT. NE REMPLACER CES COM- POSANTS
QUE PAR DES PIÈCES SONY DONT LES NUMÉROS SONT
DONNÉS DANS CE MANUEL OU DANS LES SUPPLÉMENTS
SAFETY-RELATED COMPONENT WARNING!!
COMPONENTS IDENTIFIED BY MARK
! ON THE SCHEMATIC DIAGRAMS AND IN
THE PARTS LIST ARE CRITICAL TO SAFE OPERATION.
REPLACE THESE COMPONENTS WITH SONY PARTS WHOSE
PART NUMBERS APPEAR AS SHOWN IN THIS MANUAL
OR IN SUPPLEMENTS PUBLISHED BY SONY.
---

1-1. MECHANISM MOTOR DIRECT DRIVE MODE
A mechanism has three motors (M400, M401 and M402), and
if a motor does not run, each motor can be driven during the
time that the button is pressed.
While pressing DISC SKIP button and
button, insert the AC plug cord into the AC outlet. (Disc LEDs
are all blinking in green and orange.)
· Button Input and Operation in Mechanism Motor Direct
Turn off the power switch, and this mode is reset.
For the AGING MODE, refer to the CMT-M11C service manual
(Parts No.: 9-960-794-11).
---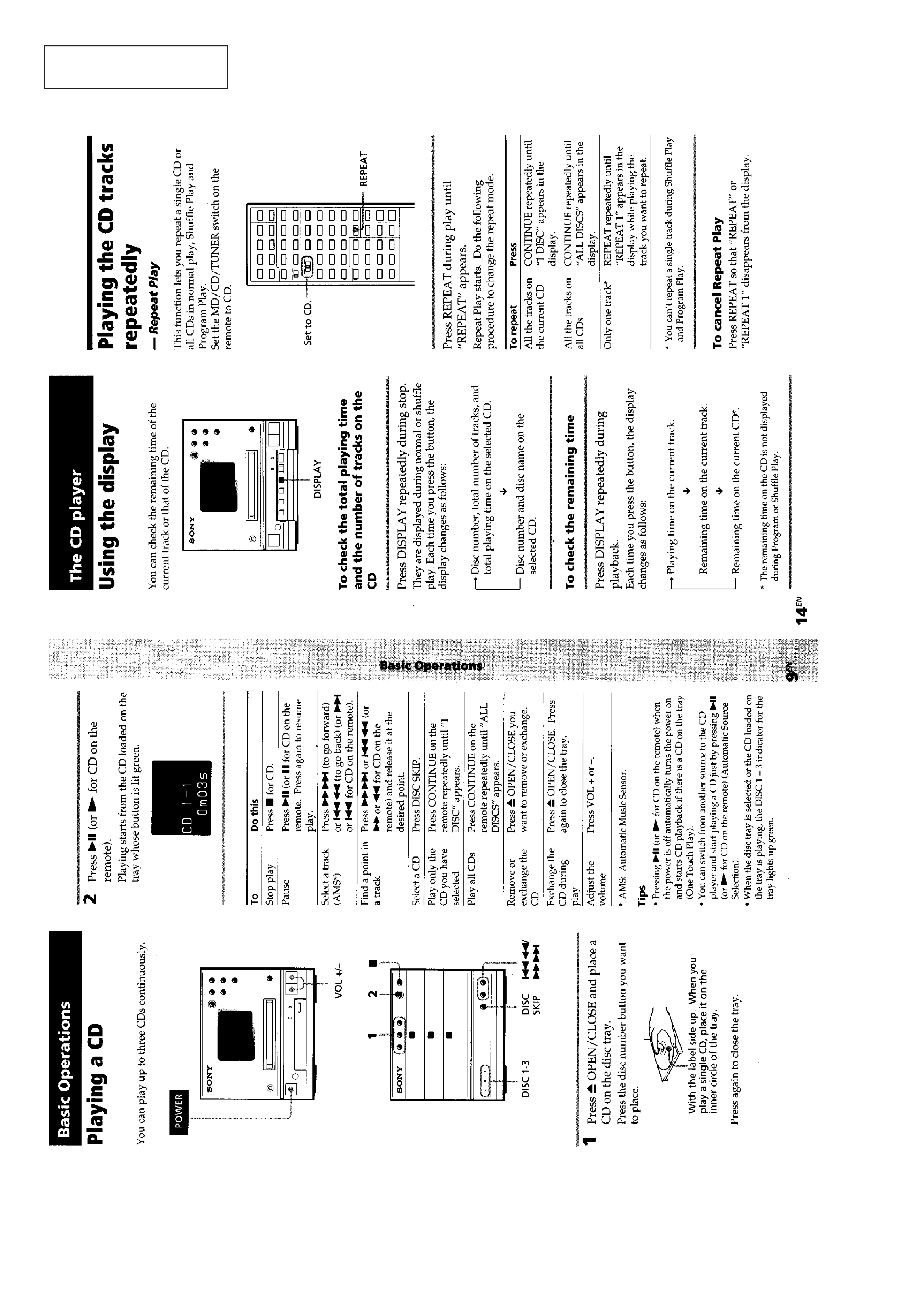 This section is extracted
---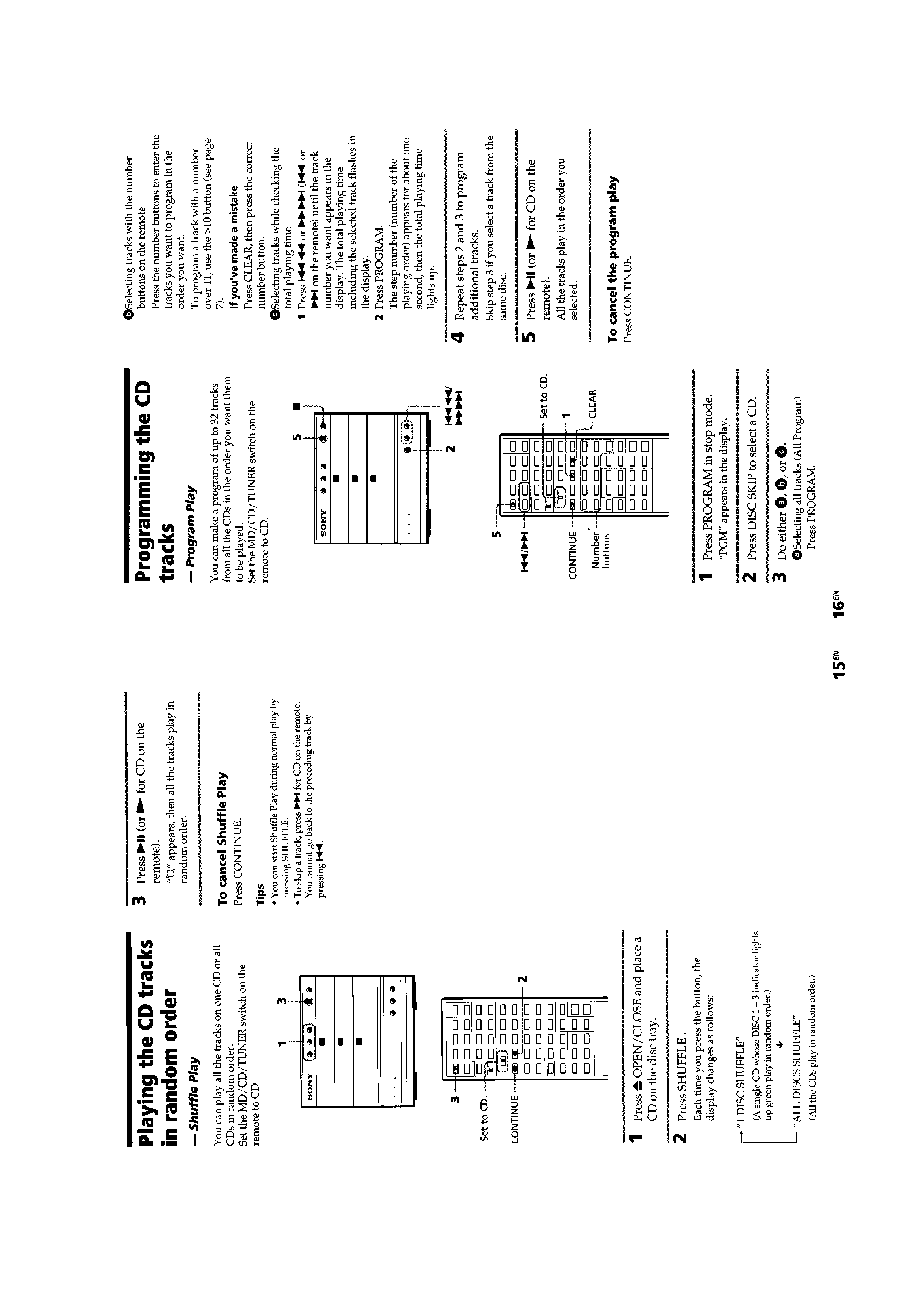 ---