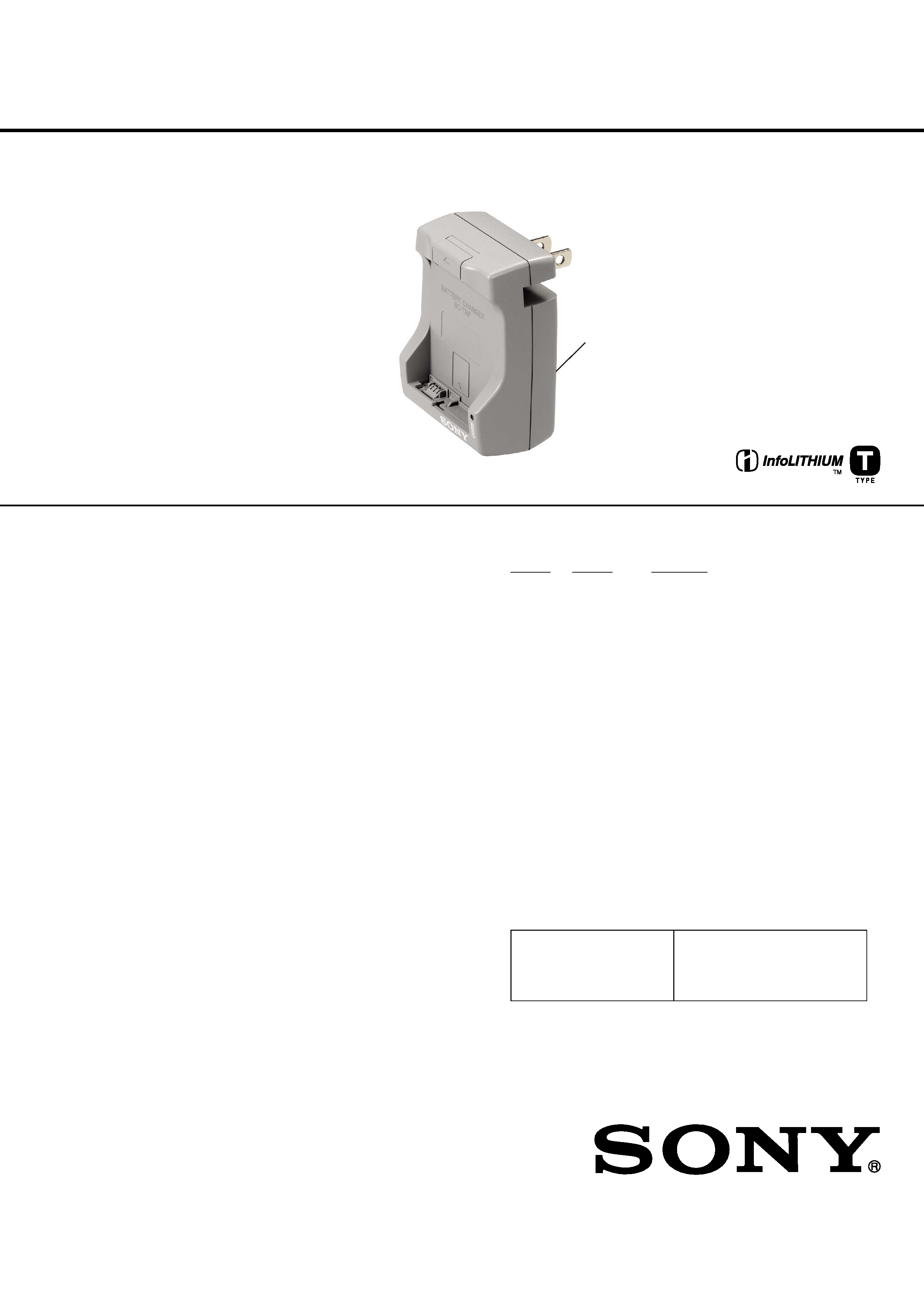 1-478-493-21 BATTERY CHARGER (BC-TRF) (US, CND)
1-478-493-31 BATTERY CHARGER (BC-TRF)
1-478-493-41 BATTERY CHARGER (BC-TRF) (KR)
1-827-945-11 CORD, POWER (AUS)
1-769-608-11 CORD, POWER (AEP, E)
1-776-985-11 CORD, POWER (KR)
1-782-476-13 CORD, POWER (CH)
1-783-374-11 CORD, POWER (UK, HK)
1-569-008-12 ADAPTOR, CONVERSION 2P (E)
Published by DI CS Strategy Div
0 °C to +40 °C (+32 °F to +104 °F)
-20 °C to +60 °C (-4 °F to +140 °F)
Approx. 57 × 34 × 70 mm (w/h/d)
(2
1
/
4
× 1
3
/
8
× 2
7
/
8
inches)
Design and specifications are subject to change without notice.
The components identified by
mark 0 or dotted line with
mark 0 are critical for safety.
Replace only with part num-
Les composants identifiés par une
marque 0 sont critiques pour la
Ne les remplacer que par une pièce
portant le numéro spécifié.
---

---