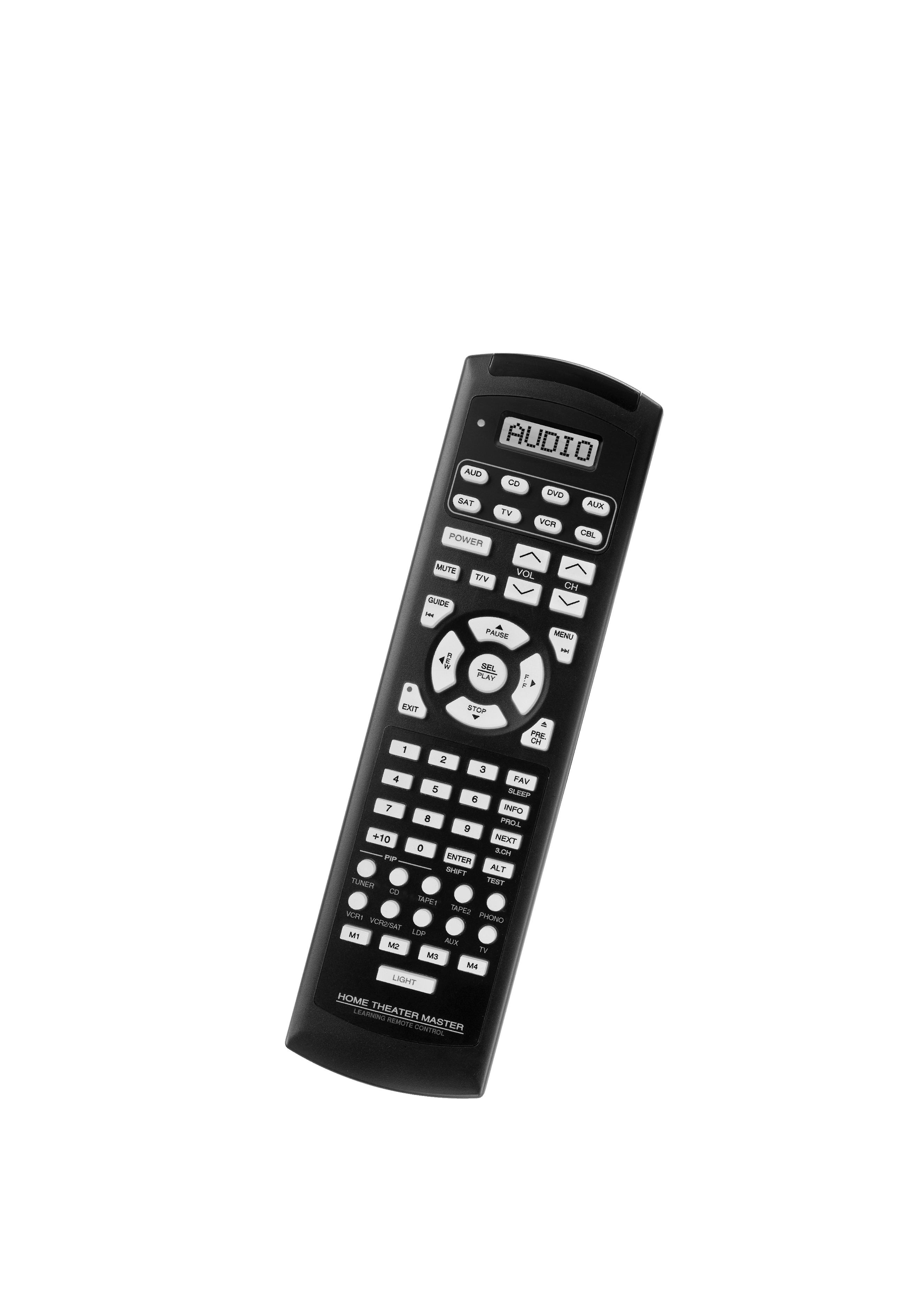 ---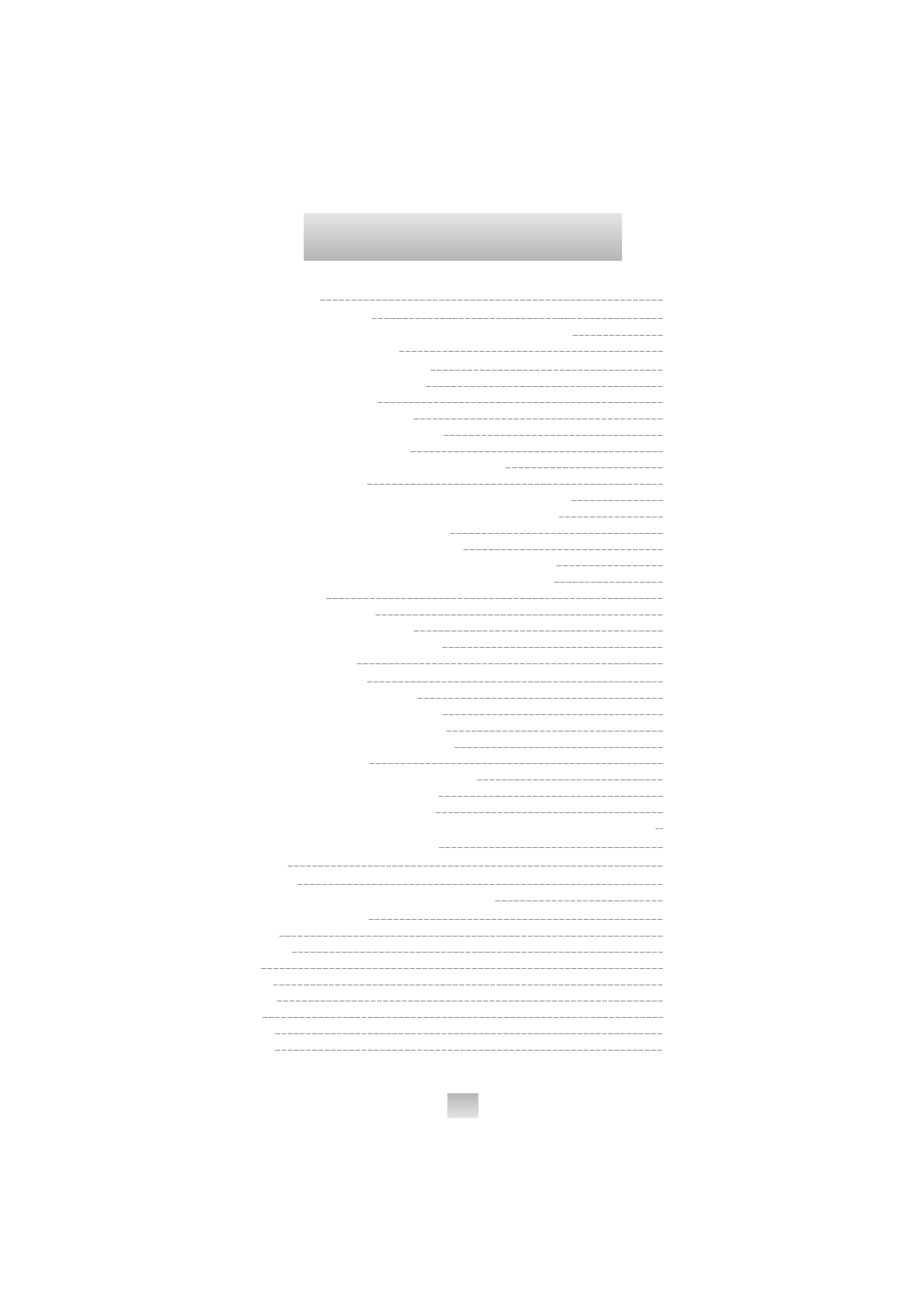 A. To Open and Close Battery Compartment Cover
Using Your Remote Control
A. Function Table Reference
Recalling the Set Up Code Number
Learning New Functions on the Main Keypad
Learning New Functions on Device Buttons
Erasing Learned Functions
Erasing Individual Buttons
Erasing All Buttons in One Device Mode
Erasing All Buttons in All Device Modes
A. Punch Through Controls
Transport "Punch Through"
Programming Memory Buttons
C. Changing the LCD Display
D. Programming a Second TV, VCR, etc. to other Device Buttons 33
Warranty and Specifications
Assignment of Audio/Video Equipment
---

The Home Theater Master SL-9000 remote control is
preprogrammed to operate over 1,000 Audio and Video
components so that you can set it up by simply punching
in a three digit code number that matches your equipment.
The SL-9000 also has the ability to learn new functions from
your original remote controls, allowing you to customize
the remote to your own needs and update it as you add
new equipment. Please refer to page 8 - 18 for instructions
on setting up the remote control.
The Home Theater Master SL-9000 remote control operates
up to eight different audio and video devices in your home
entertainment system. They are listed below:
TVs, Monitors, Video/LCD Projectors
VCRs, TV/VCR combination units
Cable boxes, Internet set-tops
Satellite receivers - DSS, Primestar, Dish, DBS,
Audio receivers, Preamplifiers, Surround processors
Compact disc players, Multi-Disc changers
DVD, Laser disc players, Cassette decks
Cassette Tape Players, DAT, MiniDisc, Switchers,
Lighting, Home Control Devices, and Line Doublers
Setting up the remote control to work with your equipment
is simple. The remote control also has many advanced
features that can add ease and enjoyment to the operation
of your home entertainment system. Please follow the
instructions in this manual, and retain the manual for future
For any questions or comments about this remote control,
please contact Universal Remote Control, Inc., 271 North
Avenue, New Rochelle, NY 10801, or call (914) 235-2610.
Service hours are 9:00 AM to 6:00 PM EST, Monday- Friday.
---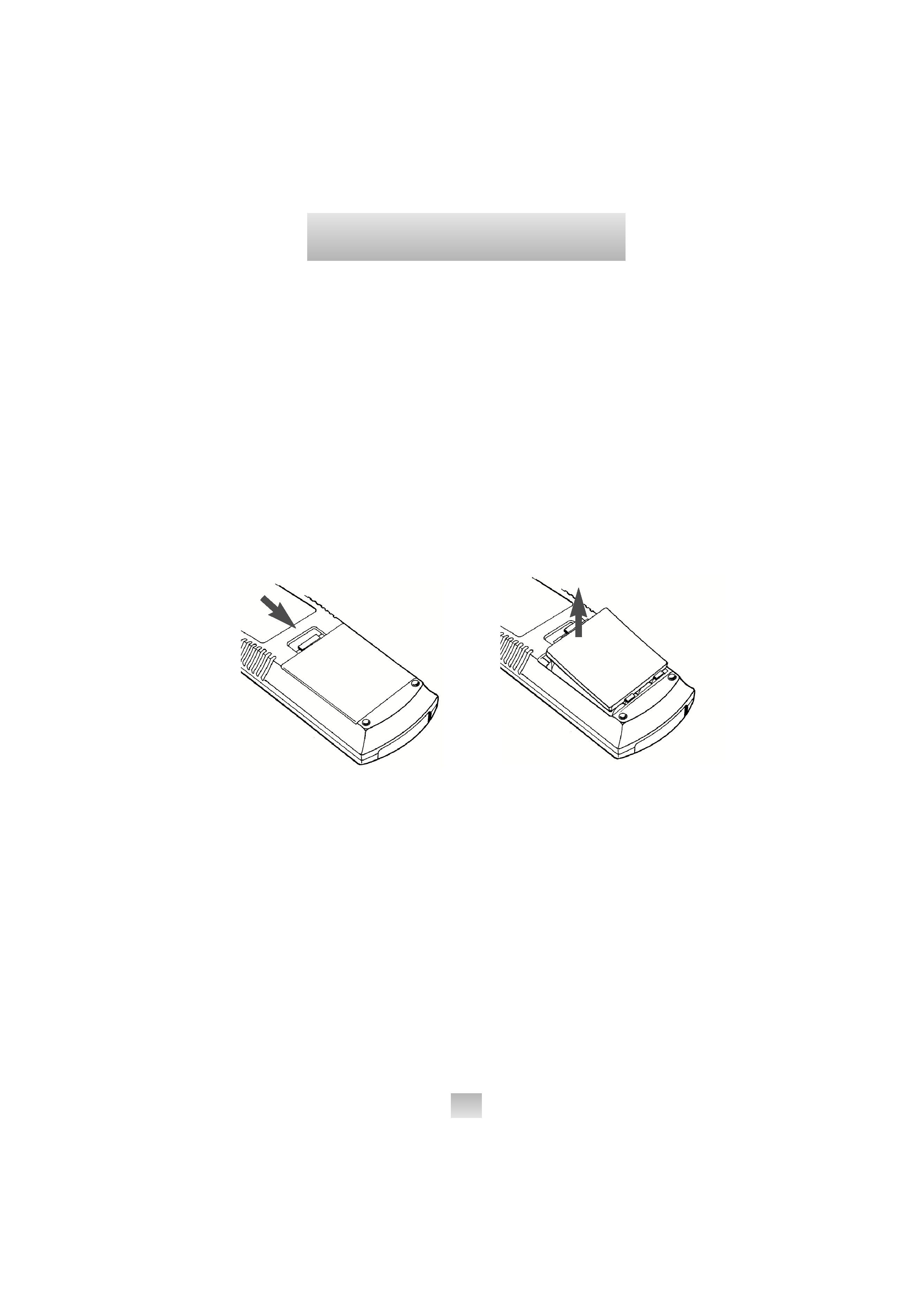 This remote control uses four AAA 1.5 V batteries. Please
be sure to match the batteries with the (+) and (­) markings
inside the battery compartment during installation.
A: To Open and Close the Battery
1
To open the battery cover, push the latch forward toward
the top of the remote control, and lift the latch up.
2
To close the battery cover, slide the battery cover straight
back in (toward the top of the remote) and push down
until it "clicks" into place.
When the Liquid Crystal Display (LCD) flashes L__BAT,
the batteries should be replaced.
Batteries should last about 6 months under normal condi-
tions. The SL-9000 remote control will retain its programmed
memory for up to one year after the batteries are removed and up
to ten years after the batteries go "dead".
---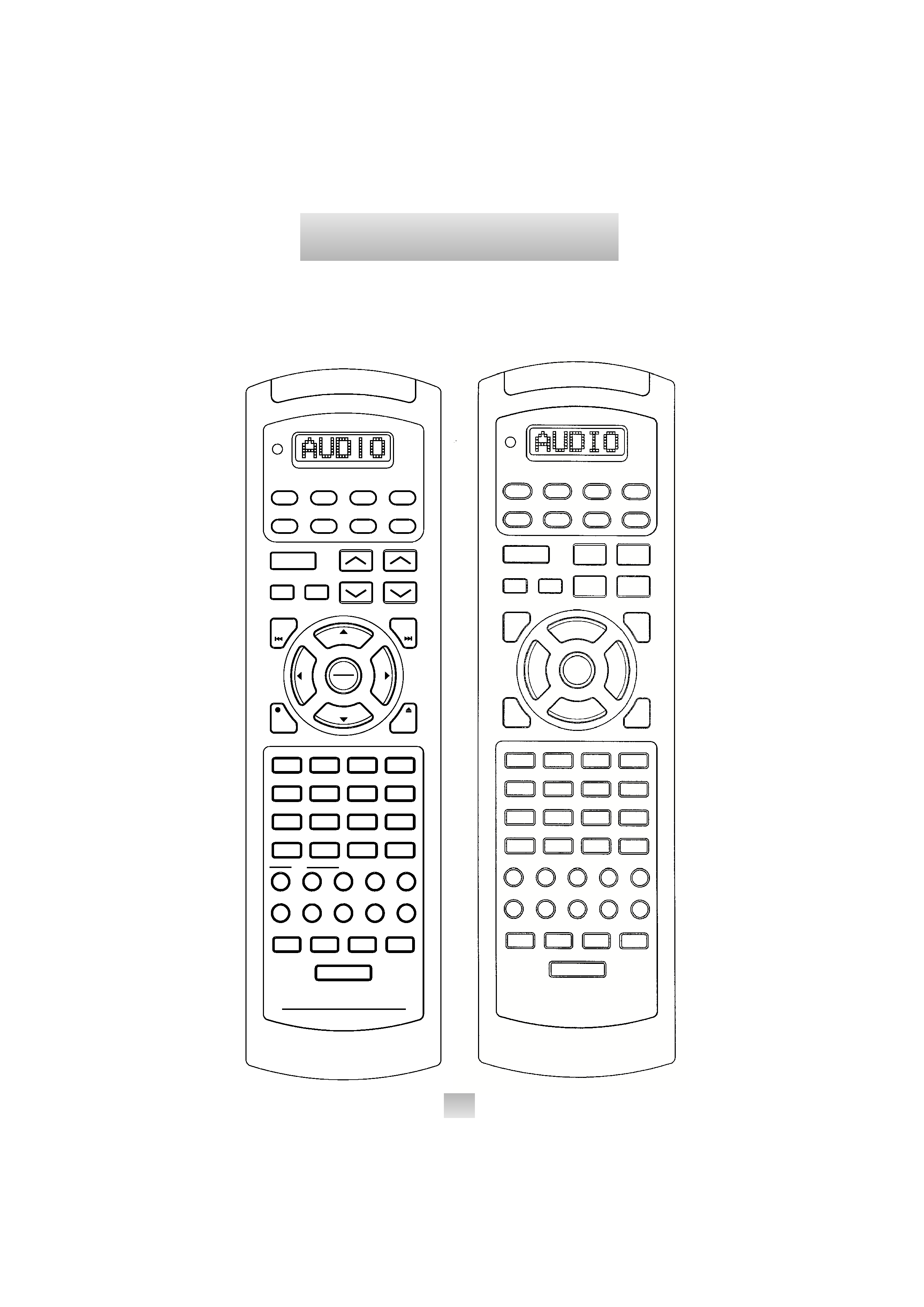 A: Function Table Reference
---