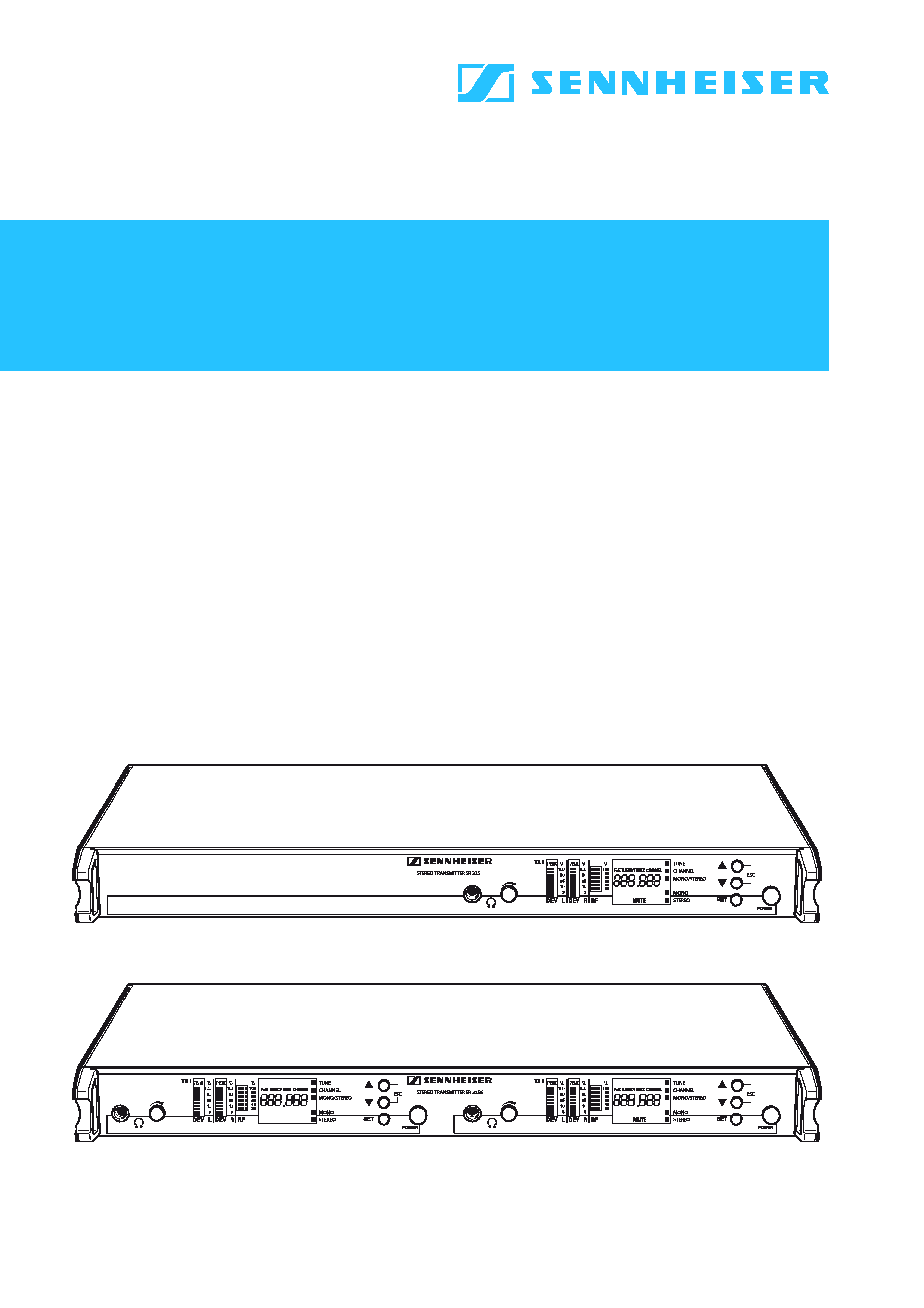 ---

Safety instructions ............................................................................ 2
SR 3254/SR 3256 transmitters ...................................................... 6
Delivery includes ................................................................................ 7
Overview of operating controls ...................................................... 8
Indications and displays ........................................................................... 9
Preparing the transmitter for use ................................................10
Using the transmitter as a stand-alone unit ......................................10
Rack-mounting several transmitters ...................................................11
Connecting the transmitter to the mains ............................................14
Using transmitters in a multi-channel system ...................................15
Using the transmitter .....................................................................17
Switching the transmitter on/off .........................................................17
The operating menu of the transmitter ......................................19
Overview of the operating menu ..........................................................20
Selecting the frequencies to be stored in the channel bank "U" ...21
Selecting a channel from the channel bank "U" or "F" ....................22
Switching between mono and stereo operation ................................22
Care and maintenance ....................................................................23
Cleaning the transmitter ........................................................................23
Replacing the fuse ....................................................................................23
If problems occur ... .........................................................................25
Error checklist ...........................................................................................25
Additional information ...................................................................26
Specifications ...................................................................................27
Connector assignment ............................................................................28
Accessories .......................................................................................29
Manufacturer declarations ............................................................30
Thank you for choosing Sennheiser!
We have designed this product to give you reliable operation over
many years. Over sixty years of accumulated expertise in the design
and manufacture of high-quality electro-acoustic equipment have
made Sennheiser a world-leading company in this field.
Please take a few moments to read these instructions carefully, as we
want you to enjoy your new Sennheiser products quickly and to the
---

Keep these instructions in a safe place. Always include these
instructions when passing the device on to third parties.
Use the device in dry rooms only. To reduce the risk of fire or
electric shock, do not expose the device to rain or moisture.
Objects filled with liquids, such as vases or coffee cups, must not
be placed on the device. Do not use the device near water or
Never spill liquids of any kind onto the device. Should a spillage
occur, unplug the device and have it checked by a technician.
Never push objects of any kind through openings of this device
as they may touch dangerous voltage points or short-out parts
that could result in fire or electric shock.
Ensure sufficient ventilation. Do not block any ventilation
openings. Install in accordance with the manufacturer's
Do not install near any heat sources such as central heating
radiators, electric heaters, stoves, or other devices that produce
heat (e.g. amplifiers). Keep the device away from direct
sunlight and similar sources of heat.
The device is a Class 1 device. It must only be connected to
properly grounded power outlets.
This device is supplied with an IEC power cable complete with a
moulded mains plug. This is for your safety - do not tamper with
the mains. If the supplied cable does not fit your mains socket,
please consult a competent electrician for a replacement cable
---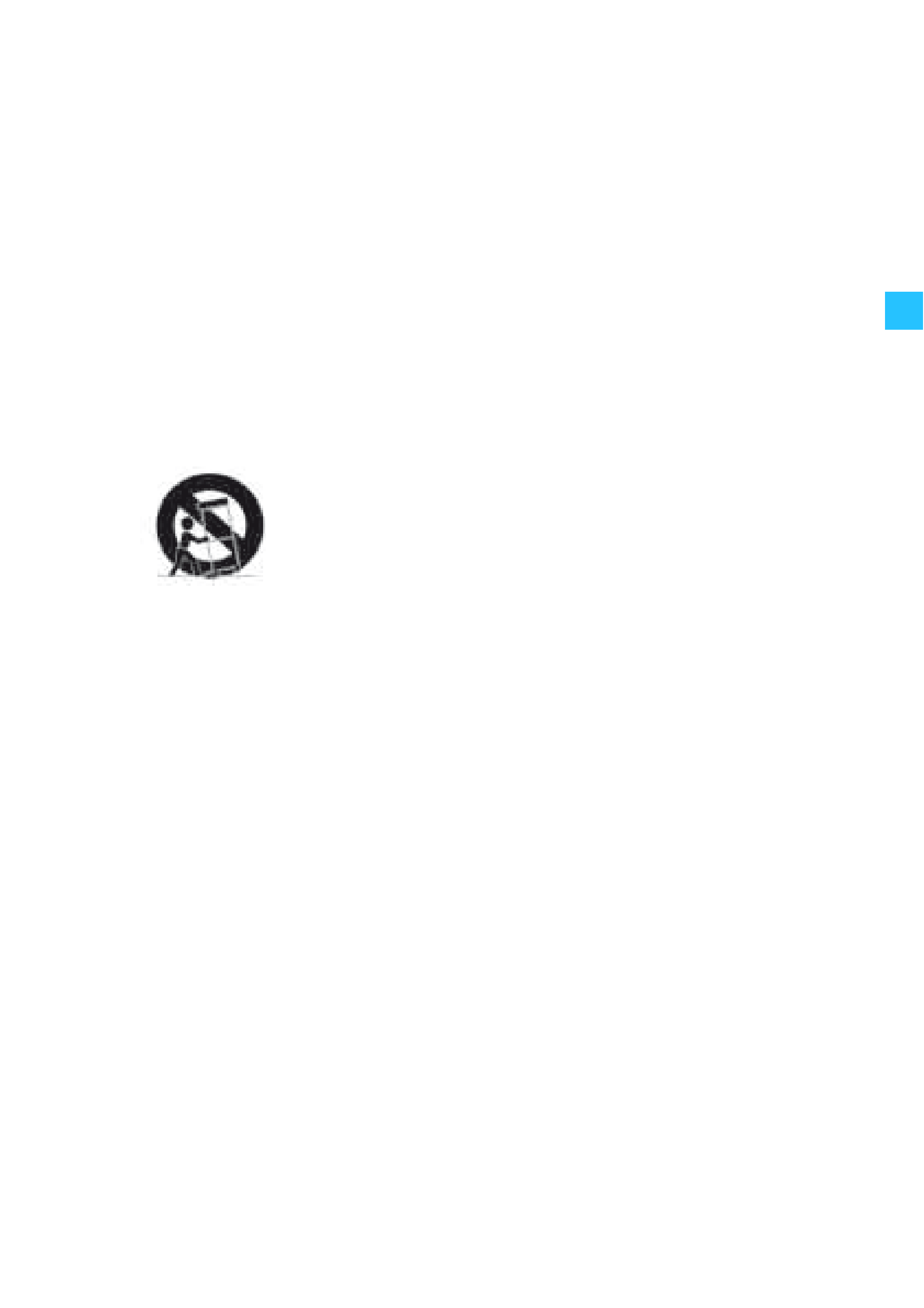 that matches the power output sockets in your country, or to
replace the obsolete socket with one to current standards.
This device should be operated only from the type of power
source indicated on the marking label. lf you are not sure of the
type of power supply to your building, consult your dealer or
Do not overload wall outlets and extension cords as this may
result in fire and electric shock.
Protect the power cord from being walked on or pinched,
particularly at plugs, convenience receptacles, and the point
where they exit from the device.
Only use attachments/accessories specified by Sennheiser.
Use only with the mountings specified by Sennheiser. When a
cart is used, use caution when moving the cart/device
combination to avoid injury from tip-over.
Unplug the device during lightning storms or when unused for
No user serviceable parts inside! Do not attempt to service this
device yourself as opening or removing covers may expose
dangerous voltage or other hazards. If devices are opened by
customers in breach of this instruction, the warranty becomes
Refer all servicing to qualified service personnel. Servicing is
required if the device has been damaged in any way, such as
mains cable or plug damage, liquid has been spilled, objects
have fallen inside, the device has been exposed to rain or
moisture, does not operate properly or has been dropped.
Clean only with dry cloth.
---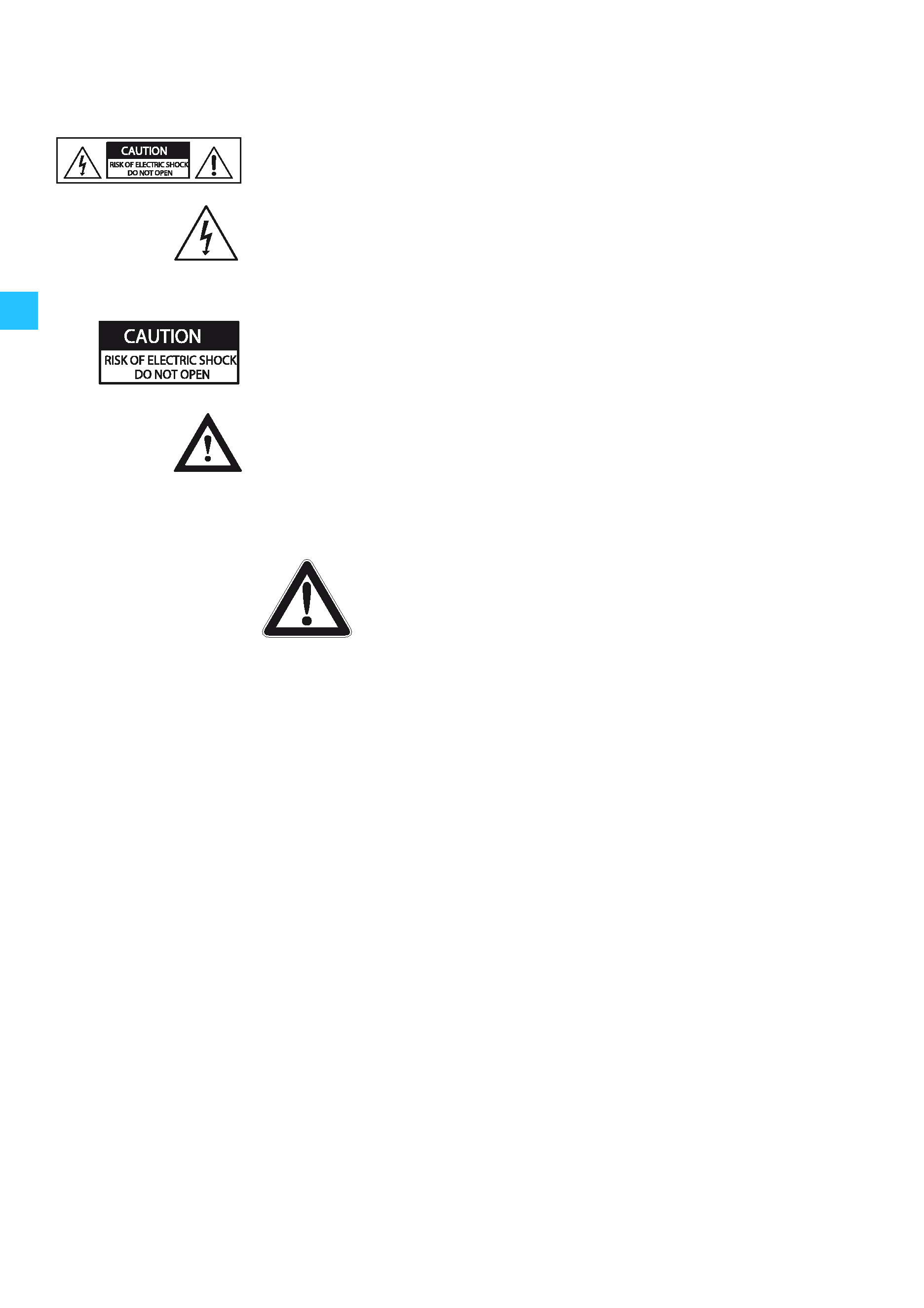 Symbols on adhesive labels attached to the device
The adjoining adhesive label is attached to the devices back.
The symbols on this label have the following meaning:
This symbol is intended to alert the user to the presence of un-
insulated dangerous voltage within the product's enclosure
that may be of sufficient magnitude to constitute risk of fire or
This symbol is intended to alert the user to the risk of electric
shock if the unit cover or back is removed. There are no service-
able parts inside. Refer servicing to qualified personnel only.
This symbol is intended to alert the user to the presence of im-
portant operating and maintenance instructions in the litera-
ture accompanying this product.
Commercial use is subject to the safety-at-work
regulations. Sennheiser, as the manufacturer, is
therefore obliged to expressly point out possible
health risks arising from use.
This system is capable of producing sound pressure exceeding
85 dB(A). 85 dB(A) is the sound pressure corresponding to the
maximum permissible volume which is by law (in some
countries) allowed to affect your hearing for the duration of a
working day. It is used as a basis according to the specifications
of industrial medicine. Higher volumes or longer durations can
damage your hearing. At higher volumes, the duration must be
shortened in order to prevent damage. The following are sure
signs that you have been subjected to excessive noise for too
You can hear ringing or whistling sounds in your ears.
You have the impression (even for a short time only) that
you can no longer hear high notes.
---