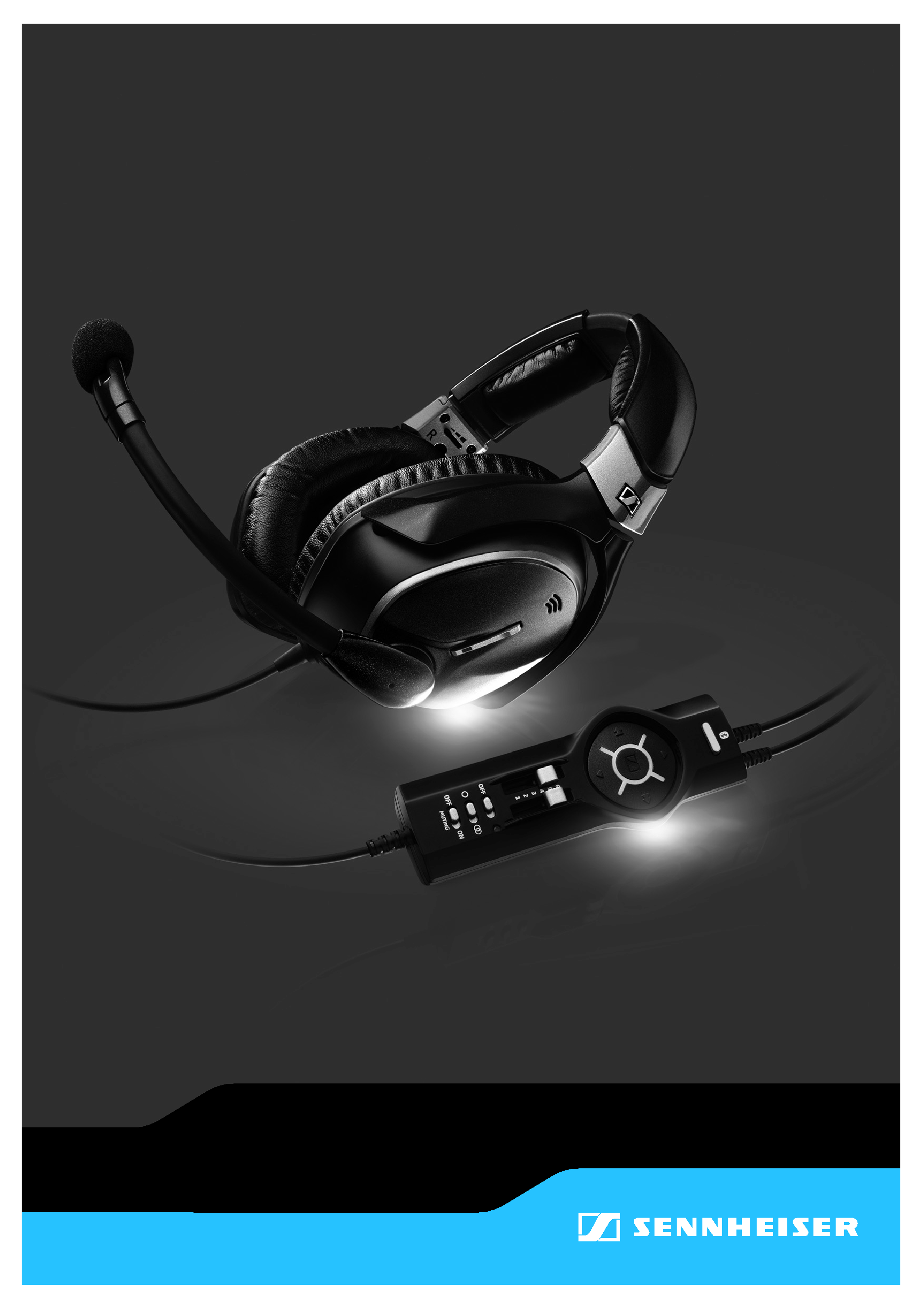 ---

Important safety information .................................................................................. 2
The S1 DIGITAL headset ............................................................................................. 4
Delivery includes ........................................................................................................ 5
Product overview ....................................................................................................... 6
Overview of the headset ............................................................................................ 6
Overview of the control unit ..................................................................................... 7
Putting the S1 DIGITAL into operation .................................................................... 8
Connecting the headset to the intercom ................................................................ 8
Powering the headset ................................................................................................ 8
Attaching the belt clip, the cable clip and the design caps ..............................10
Connecting the headset to a
device ...................................................12
Using the S1 DIGITAL ............................................................................................... 15
Individually adjusting the headset and wearing it ............................................15
Switching the headset on/off ................................................................................17
Switching the Bluetooth function on/off .............................................................17
Adjusting the headset to the listening situation ...............................................18
Remote-controlling connected Bluetooth devices .............................................22
Resetting the settings of the headsets ................................................................25
Transporting the S1 DIGITAL .................................................................................. 26
Cleaning/maintaining the S1 DIGITAL ................................................................... 27
If a problem occurs ... ............................................................................................... 29
Accessories and spare parts ................................................................................... 30
Valuable information on NoiseGardTM/digital ..................................................... 31
Specifications ............................................................................................................ 34
Manufacturer declarations ..................................................................................... 36
---

Important safety information
Important safety information
Please read this instruction manual carefully and completely before using the
Always include this instruction manual when passing the product on to third
This instruction manual is also available on the Internet at
www.sennheiser-aviation.com or www.sennheiser.com.
Preventing health problems and accidents
Always maintain a distance of at least 3.94" (10 cm) between the ear cups and
the cardiac pacemaker or implanted defibrillator since the product generates
permanent magnetic fields.
Keep product, accessory and packaging parts out of reach of children who
could swallow smaller pieces.
Switch the product off after use to conserve battery power. Remove the
rechargeable batteries if the product will not be used for extended periods of
If during flight operation you, as the pilot, operate your connected Bluetooth
®
device using the headset, this can limit your attention. During flight operation,
do not use the headset for making phone calls or listening to music.
With the NoiseGard
TM
/digital noise compensation switched on, typical aircraft
sounds (for example, those from engines, propellers, warning alarms, etc.) may
sound different to you. Before operating any aircraft, make sure that, with
NoiseGard
TM
/digital switched on, you can hear and recognize these sounds. Set
the volume to safe levels that do not interfere with your ability to hear infor-
mational sounds and warning alarms.
The product is capable of producing sound pressure exceeding 85 dB(A). In
many countries 85 dB(A) is the maximum legally permissible level for contin-
uous noise exposure during the working day. Do not listen at high volume
levels for long periods of time to prevent hearing damage.
Preventing damage to the product and dysfunctions
Always keep the product dry and do not expose it to extreme temperatures
(hairdryer, heater, extended exposure to sunlight, etc.) to avoid corrosion or
Only use the product in environments where wireless Bluetooth transmission
Only clean the product with a soft, dry cloth.
Never repair or attempt to repair a defective product yourself. Contact your
Sennheiser partner or the Sennheiser Service Department.
---

Important safety information
Only replace parts of the product whose replacement is described in this
instruction manual. All other parts of the product must be replaced by your
Information on active and passive noise attenuation
The S1 DIGITAL is a headset with digital adaptive noise compensation. As with
any complex electronic device, it is possible for the electronics of the headset to
However, the S1 DIGITAL is designed to reduce the effects of such failures and to
allow for continued use of NoiseGard
TM
/digital. NoiseGard
TM
/digital is active when
the headset is switched on and the Power LED
Switch the headset off if you experience loud tones, distortion, or loss of com-
munications. You can then continue to use the S1 DIGITAL as a passive noise
Intended use of the product includes
· having read and understood this instruction manual, especially the chapter
"Important safety information",
· using the product within the operating conditions and limitations described in
"Improper use" means using the product other than as described in this instruc-
tion manual, or under operating conditions which differ from those described
---

The S1 DIGITAL aviation headset incorporates the latest in digital technology.
Featuring NoiseGard
TM
/digital noise compensation and excellent passive noise
attenuation, the headset is currently the only one on the market that provides
optimum protection against cockpit noise over the entire frequency range. The
S1 DIGITAL has been designed for use in noisy single- and multi-engine propeller
aircraft and helicopters.
The headset is characterized by its high-quality appearance and offers out-
standing wearing comfort. With ear pads specially designed for spectacle
wearers, a contact pressure that is individually adjustable and a two-piece head-
band, the headset is always comfortable to wear even on long flights. In addition,
the headset has been designed with an emphasis on well-balanced weight
The S1 DIGITAL complies with the new Bluetooth 2.1 standard. Via its Bluetooth
interface, it can be connected to a wide variety of Bluetooth enabled devices.
Bluetooth wireless technology allows the S1 DIGITAL to communicate with your
Bluetooth enabled device (e.g. mobile phone, MP3 player, PC or PDA) within
a range of up to 10 meters.
· Pilot's headset with NoiseGard
TM
/digital, offering digital adaptive noise
· Superb passive noise attenuation
· Extremely comfortable to wear due to adjustable contact pressure and ear
pads specially designed for spectacle wearers
· Well-balanced low weight
· Excellent audio quality
· Crystal clear speech intelligibility due to 3-step treble boost/equalizer function
· Peak level protection safeguards your ears from volume peaks above 110 dB
· Control unit with Bluetooth technology for controlling audio devices and
· "Auto shut-off" extends battery life
· Power supply for NoiseGard
TM
/digital via on-board DC power supply system
· Fail safe operation ­ the headset can be used as a conventional, passive
headset in case of power failure
· Microphone BIAS ­ independent power supply for your headset allows for com-
munication outside the aircraft
---