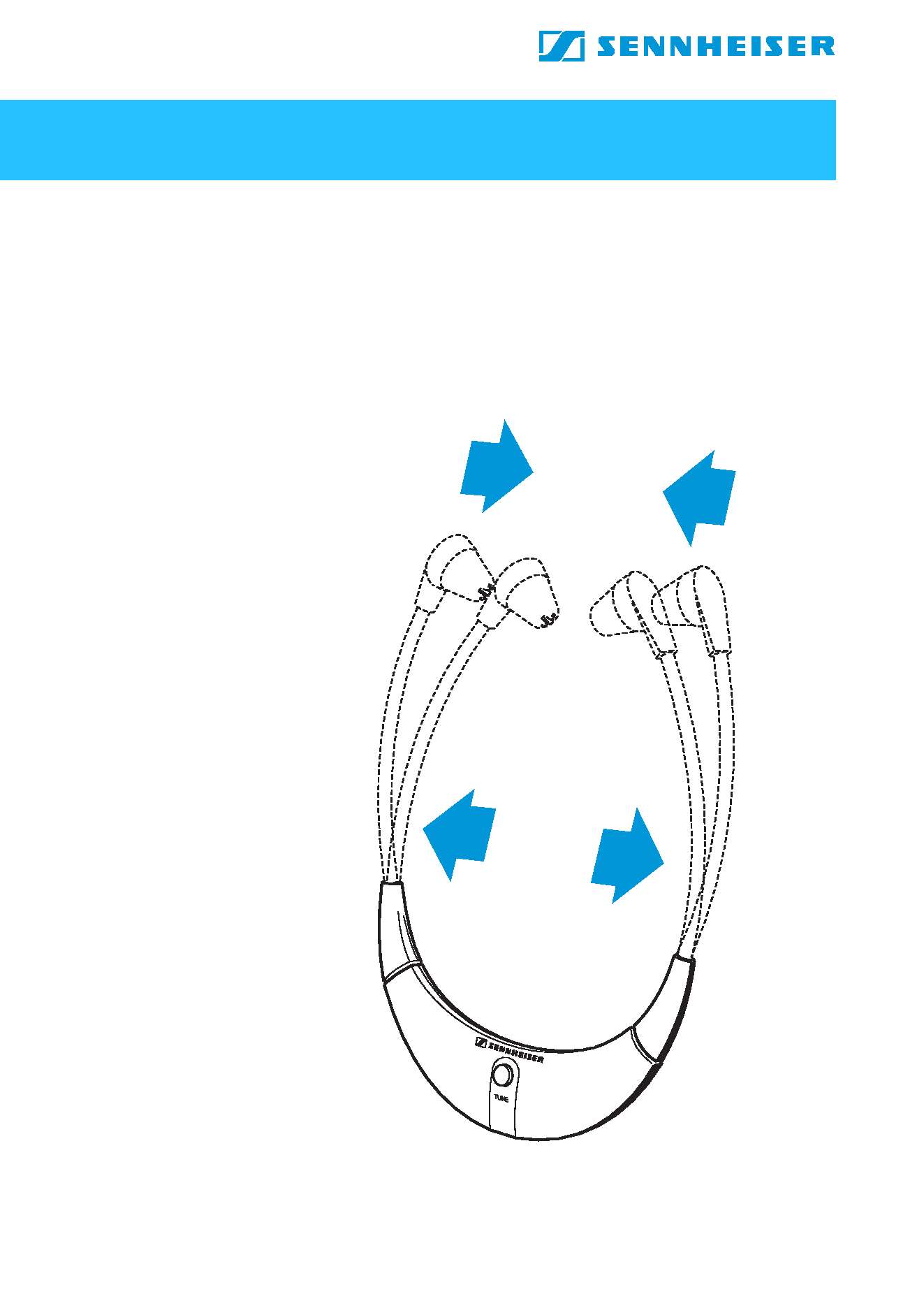 Instrucciones para el uso
---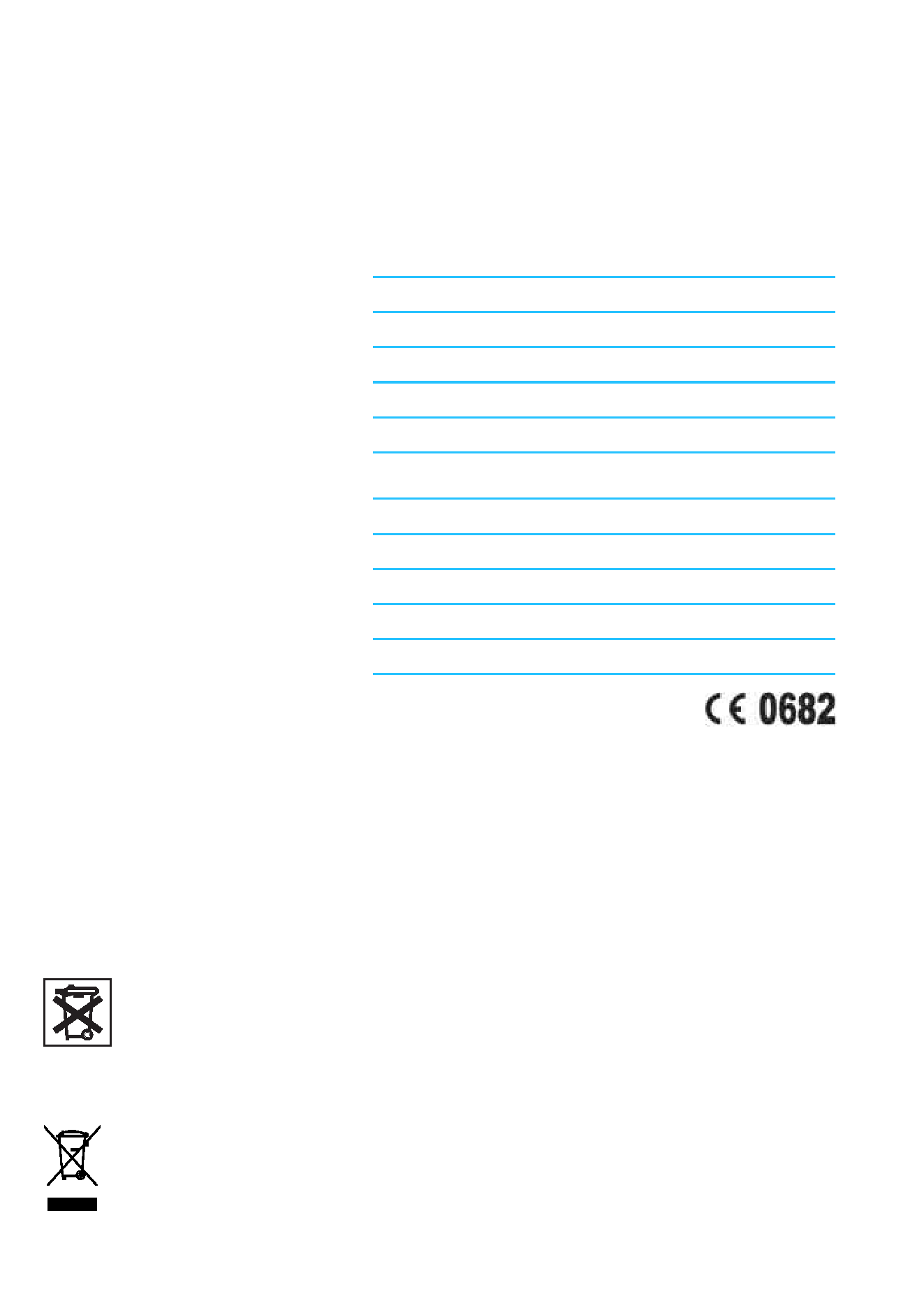 Der Hörer RR 4200 ist ein optionales Zubehör zu Ihrem Stethoset RS 4200.
Einzelheiten zum Gebrauch entnehmen Sie bitte der Bedienungsanleitung
Diese Geräte entsprechen den grundlegenden Anforderungen und den wei-
teren Vorgaben der Richtlinien 1999/5/EU, 89/336/EU und 73/23/EU. Diese
Erklärungen stehen im Internet unter www.sennheiser.com zur Verfügung.
Vor Inbetriebnahme sind die jeweiligen länderspezifischen Vorschriften zu
Frequenzbereich 863-865 MHz, zugelassen in:
A, B, CH, CY, CZ, D, DK, E, EST, F, FIN, FL, GB, GR, H, I, IRL, IS, L, LT, LV, M, N, NL,
Die mitgelieferten Akkus oder Batterien sind recyclingfähig. Bitte
entsorgen Sie Akkus über den Batteriecontainer oder den Fachhan-
Ihr Sennheiser-Produkt wurde mit hochwertigen Materialien und
Komponenten hergestellt, die recyclingfähig sind. Dieses Symbol
bedeutet, dass elektrische und elektronische Geräte am Ende ihrer
Nutzungsdauer vom Hausmüll getrennt entsorgt werden müssen.
Z. B. bei Ihrer örtlichen kommunalen Sammelstelle oder im Recycling Center.
863,3 MHz / 864,0 MHz / 864,7 MHz
Mit Li-Ion-Akku BA 300 (3,7 V / 150 mAh)
---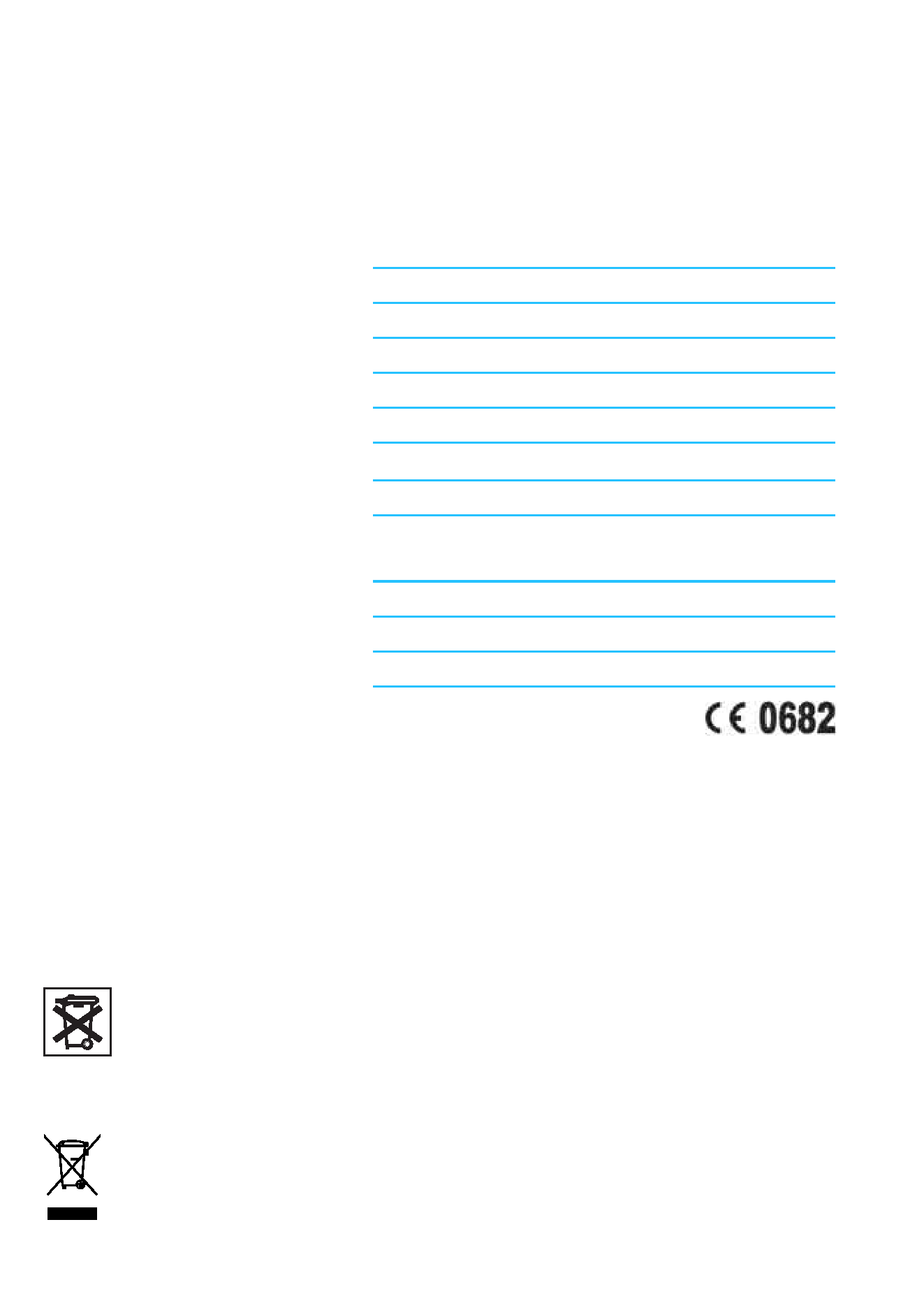 The RR 4200 stethoset receiver is an optional accessory for your RS 4200
stethoset receiver system. For details on the use of the RS 4200, please refer
to the operating instructions.
CE Declaration of Conformity
This equipment is in compliance with the essential requirements and other
relevant provisions of Directive 89/336/EC. The declaration is available on
the internet site at www.sennheiser.com.
Before putting the device into operation, please observe the respective
country-specific regulations!
Frequency range 863-865 MHz, approved in:
A, B, CH, CY, CZ, D, DK, E, EST, F, FIN, FL, GB, GR, H, I, IRL, IS, L, LT, LV, M, N, NL,
Batteries or rechargeable batteries
The supplied batteries or rechargeable batteries can be recycled.
Please dispose of them as special waste or return them to your spe-
Your Sennheiser product was manufactured with high-quality ma-
terials and components which can be recycled. This symbol indica-
tes that electrical and electronic equipment ­ at the end of its
operational lifetime ­ must be disposed of separately from normal
waste, e.g. at your local collection point or recycling centre.
863.3 MHz / 864.0 MHz / 864.7 MHz
via BA 300 Li-Ion rechargeable battery
approx. 200 x 135 x 20 mm
---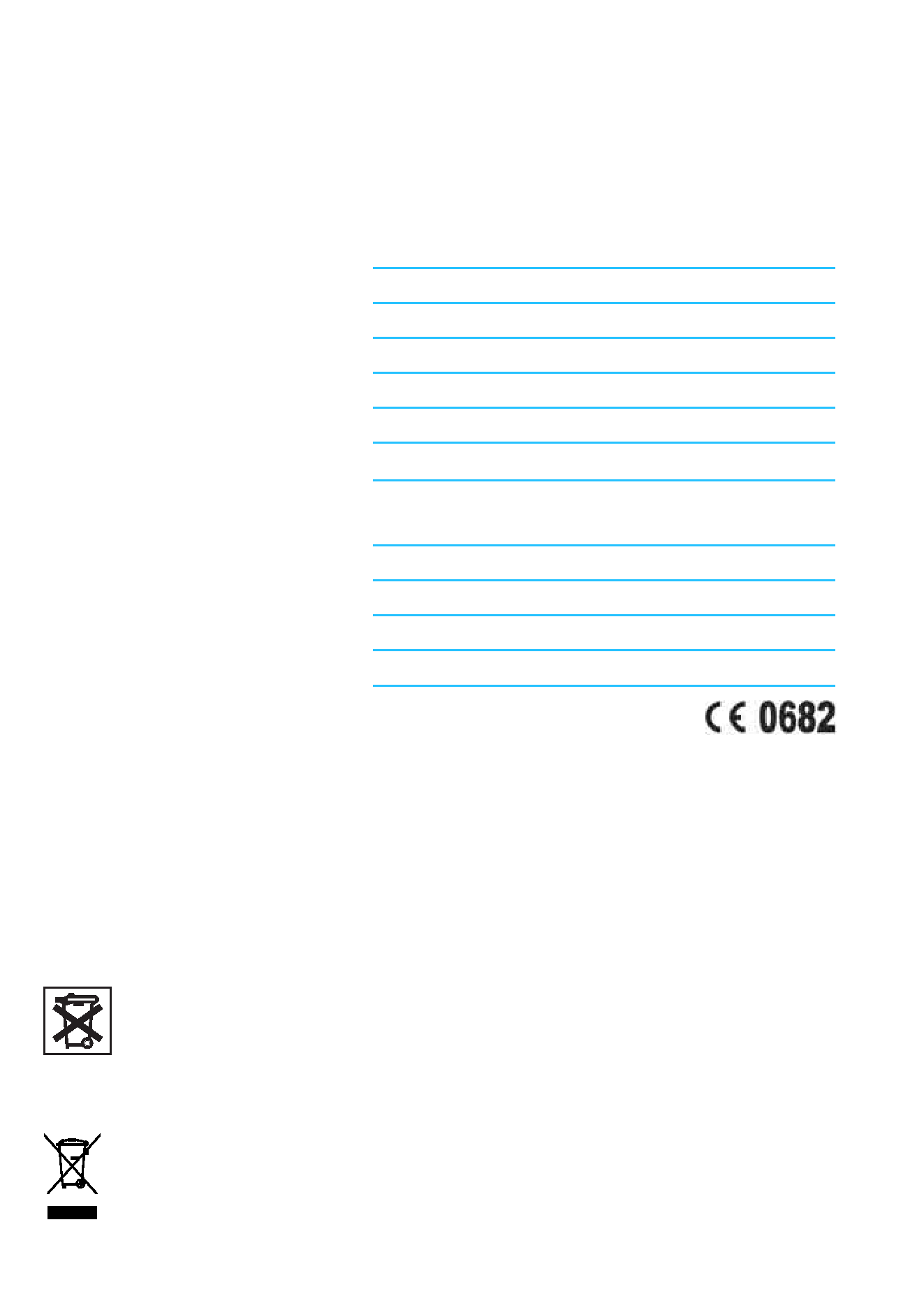 Le récepteur stéthoscopique RR 4200 est un accessoire optionnel pour votre
système de récepteur stéthoscopique RS 4200. Pour plus de détails sur l'uti-
lisation du RS 4200, veuillez vous référer à la notice d'emploi.
Caractéristique techniques:
Déclaration de conformité pour la CEE
Ces appareils sont conformes aux exigences essentielles et aux autres dispo-
sitions pertinentes de la Directive 89/336/EC. Vous trouvez cette déclarati-
on dans la internet sous www.sennheiser.com.
Avant d'utiliser ces appareils, veuillez observer les dispositions légales en vi-
Bande de fréquence 863-865 MHz, agrée en:
A, B, CH, CY, CZ, D, DK, E, EST, F, FIN, FL, GB, GR, H, I, IRL, IS, L, LT, LV, M, N, NL,
Les piles ou accus fournis peuvent être recyclés. Jetez les accus usa-
gés dans un conteneur de recyclage ou ramenez-les à votre reven-
Votre produit Sennheiser a été fabriqué avec des matériaux et com-
posants de haute qualité, susceptibles d'être recyclés. Ce symbole
signifie que les appareils électriques et électroniques, lorsqu'ils sont
arrivés en fin de vie, doivent être éliminés séparément des ordures
ménagères, p. ex à la déchetterie communale ou à un centre de recyclage.
863,3 MHz / 864,0 MHz / 864,7 MHz
jusqu'à 100 m à l'extérieur
par accu Li-Ion BA 300 (3,7 V / 150 mAh)
---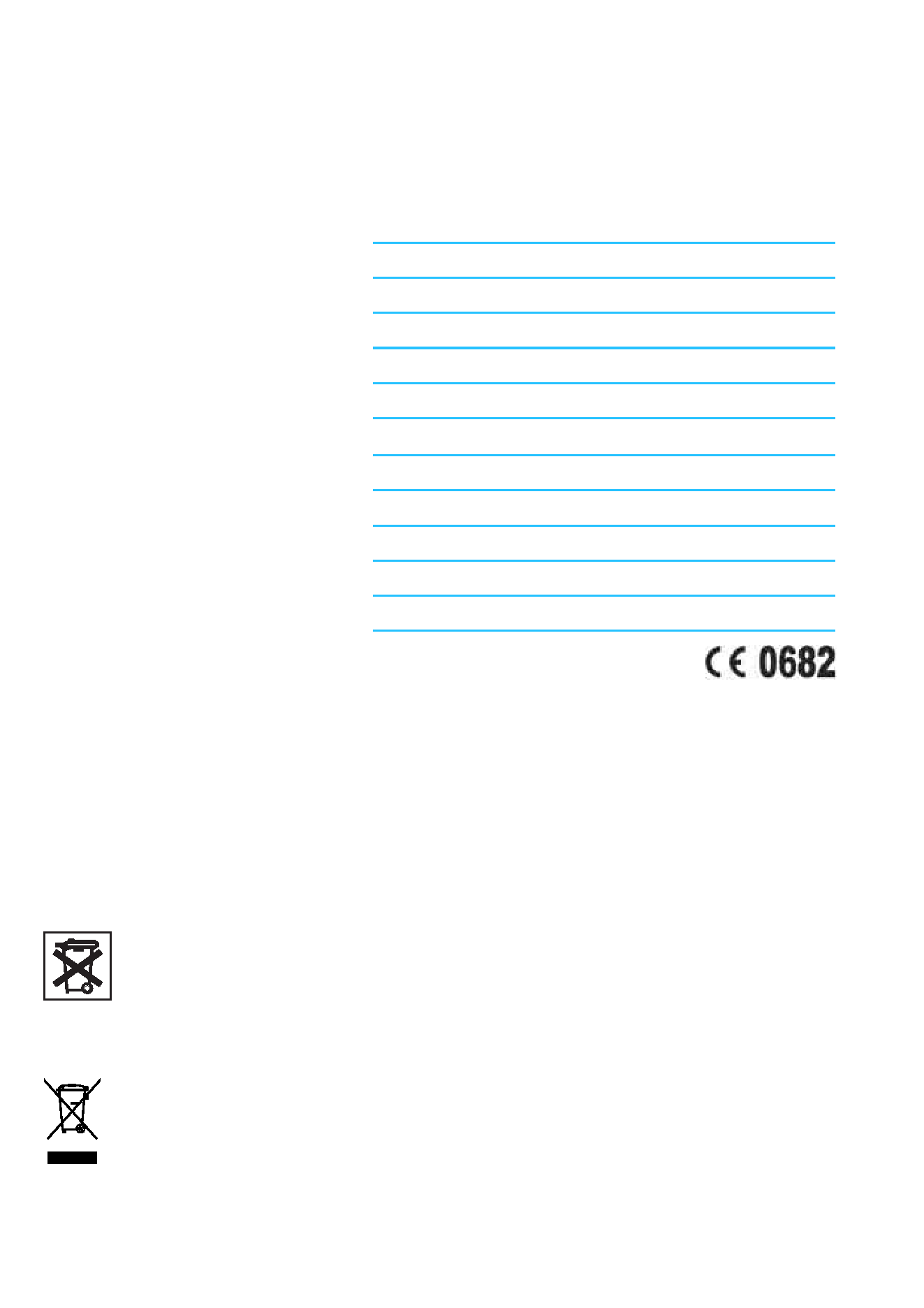 Le cuffie RR 4200 sono un accessorio opzionale dello Stetoset RS 4200. Det-
tagli sull'utilizzo sono contenuti nelle istruzioni per l'uso dello Stetoset.
Dichiarazione di conformità CE
Questi apparecchi sono conformi ai requisiti fondamentali e alle ulteriori dis-
posizioni delle direttive 1999/5/EU, 89/336/EU e 73/23/EU. Potete trovare
la dichiarazione su Internet all'indirizzo www.sennheiser.com.
Prima della messa in funzione è necessario osservare le rispettive normative
Banda di frequenza 863-865 MHz, ammessa in:
A, B, CH, CY, CZ, D, DK, E, EST, F, FIN, FL, GB, GR, H, I, IRL, IS, L, LT, LV, M, N, NL,
Gli accumulatori o le batterie forniti in dotazioni sono riciclabili.
Smaltire gli accumulatori tramite i contenitori per batterie o i riven-
ll vostro prodotto Sennheiser è stato prodotto con materiali e com-
ponenti di elevata qualità riciclabili. Questo simbolo significa che al
termine del loro ciclo di vita gli apparecchi elettrici e elettronici de-
vono essere smaltiti separatamente dai rifiuti domestici. Effettuare
lo smaltimento, ad esempio, presso il locale centro di raccolta comunale o in
un centro di riciclaggio.
863,3 MHz / 864,0 MHz / 864,7 MHz
Con batteria Li-Ion BA 300 (3,7 V / 150 mAh)
---