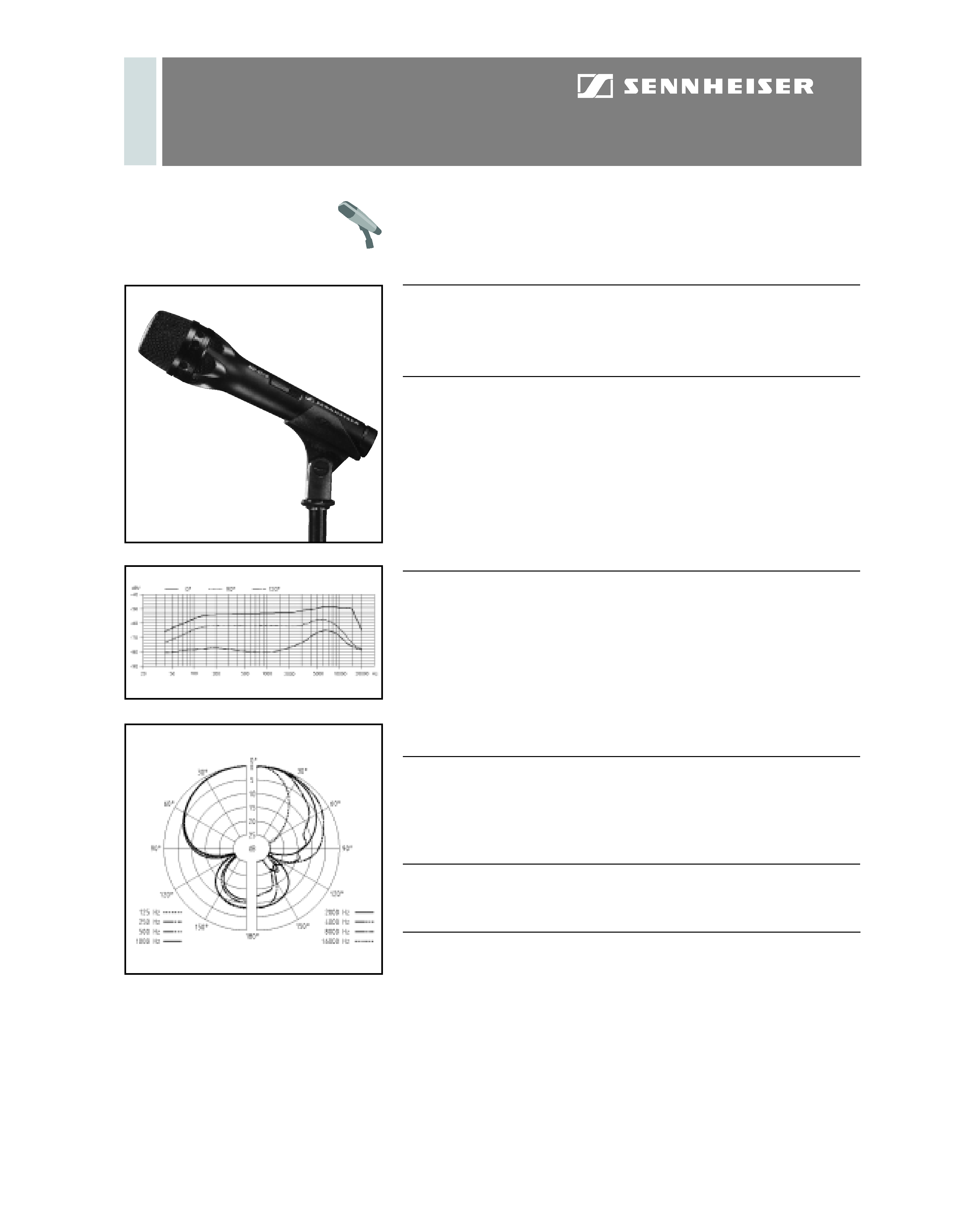 · Exceptionally good feedback rejection
· Shock mounted capsule--low sensitivity to handling noise
· Hum compensating coil--reduces electrical interference
· On/off switch (reed switch) can be locked in the `on' position if required
· Consistent polar pattern and proximity compensating electronics--excellent tonal consistency
· Excellent for voice recognition
Sensitivity (free eld, no load) (1 kHz)
Min. terminating impedance
MD 431 II Speech and Broadcasting Microphone
By virtue of its design and features, the MD 431 II ranks amongst Sennheiser's most
exceptional microphones and is suitable for vocal, speech and broadcasting applications.
Color: black, sound inlet basket: rened steel. Internal electronics eliminates proximity effect.
Architect's Specifications
Super-cardioid stage microphone, hum compensating coil, integral popshield, reed on/off
switch, frequency response 40­16,000 Hz, sensitivity (free eld, no load) 2 mV/Pa ±3 dB at 1
kHz, nominal impedance 250 , min. terminating impedance 1 k, dimensions in inches: 1.92 x
7.87, body 1.22 inches, weight approx. 8.8 oz.
Stand adapter (included)MZR 4032
1 Quick release stand adapter
CBinder - MIcrophones.indd 55
---