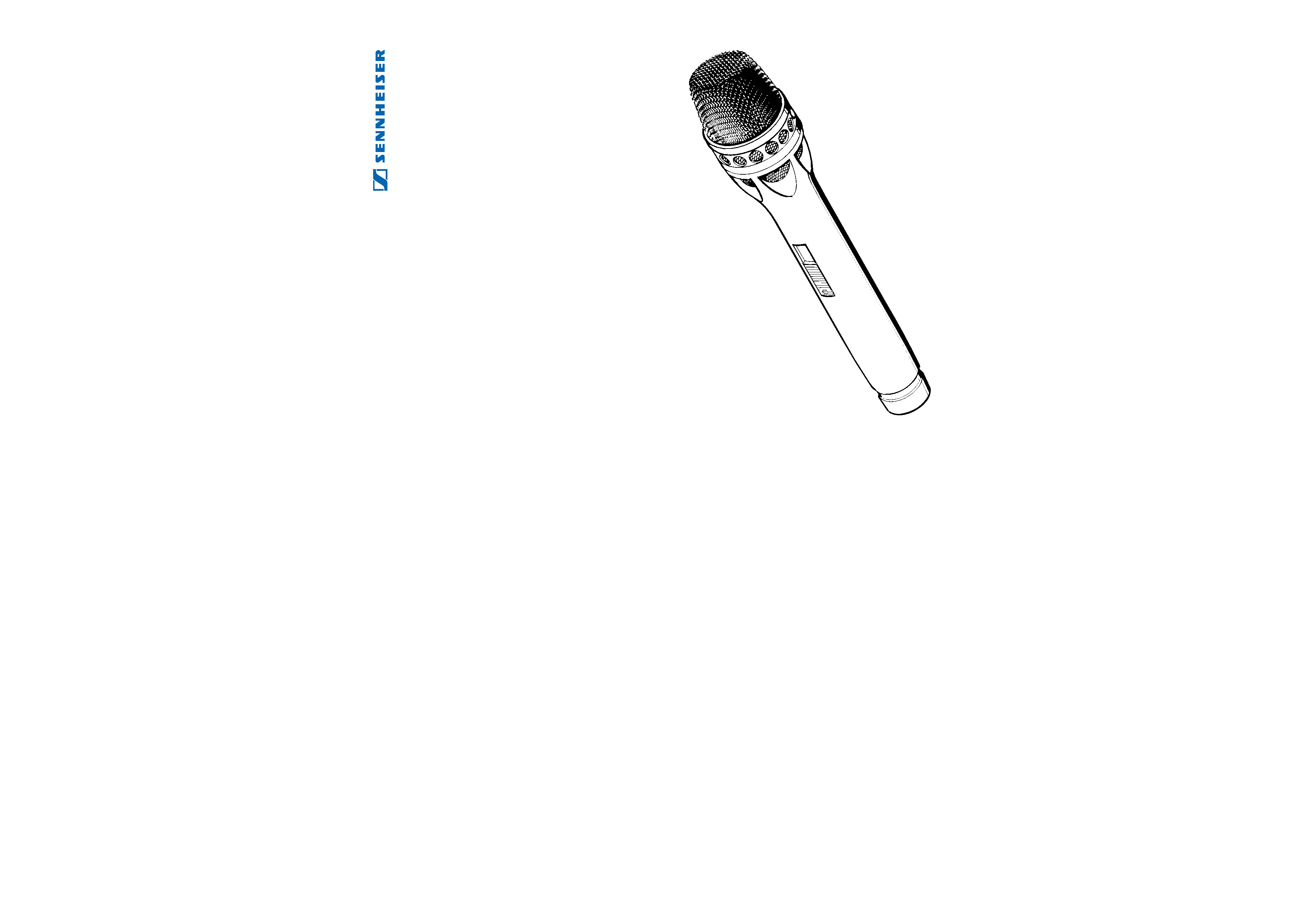 Instructions pour l`usage
---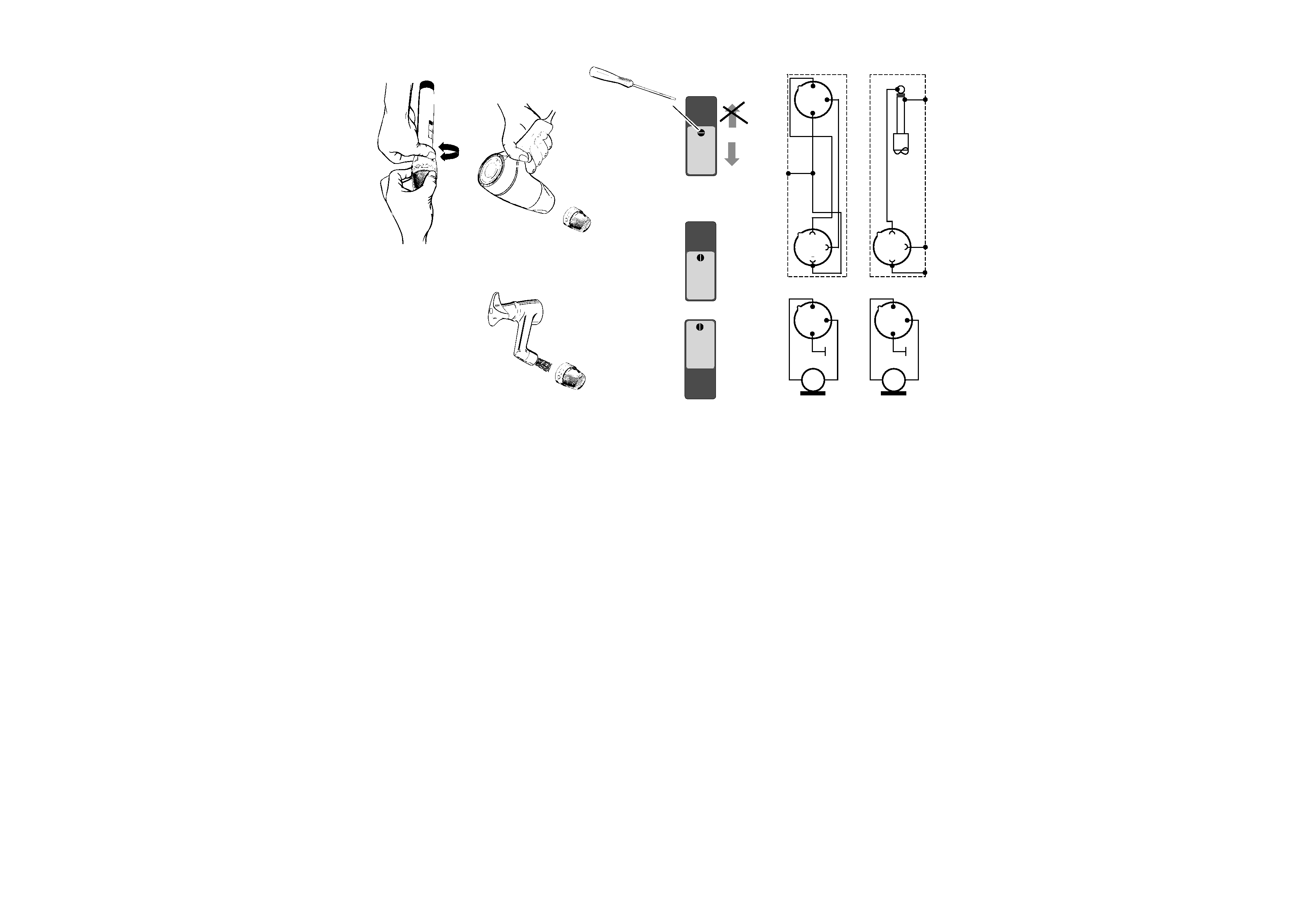 MD 431
-II
DYNAMIC MICROPHONE
High-quality, dynamic microphone with supercardioid-shaped directional
characteristic. Suitable for vocal transmission in all fields of live sound
Excellent feedback and handling noise rejection
Pronounces ,,close-miking" effect
Sound inlet basket made from special steel mesh
On/Off switch (lockable, noise-free reed switch)
Accessories
(not included in product package)
StageHand quick-change clamp (art. no. 3388)
MZW 4032: black (art.no. 2978), red (art. no. 2979),
blue (art. no. 2989), yellow (art. no. 2981), green (art. no. 2982)
MZW 416-1: black (art. no. 15 36), yellow (art. no. 1538)
Pressure-gradient receiver
Directivity characteristic
Field open-circuit sensitivity
Nominal impedance at 1 kHz
Minimal terminating impedance
49 mm ø, 200 mm long / aprox. 230 g
1 quick release clamp MZA 4031
The right to make amendments is reserved.
Cleaning the sound inlet basket
---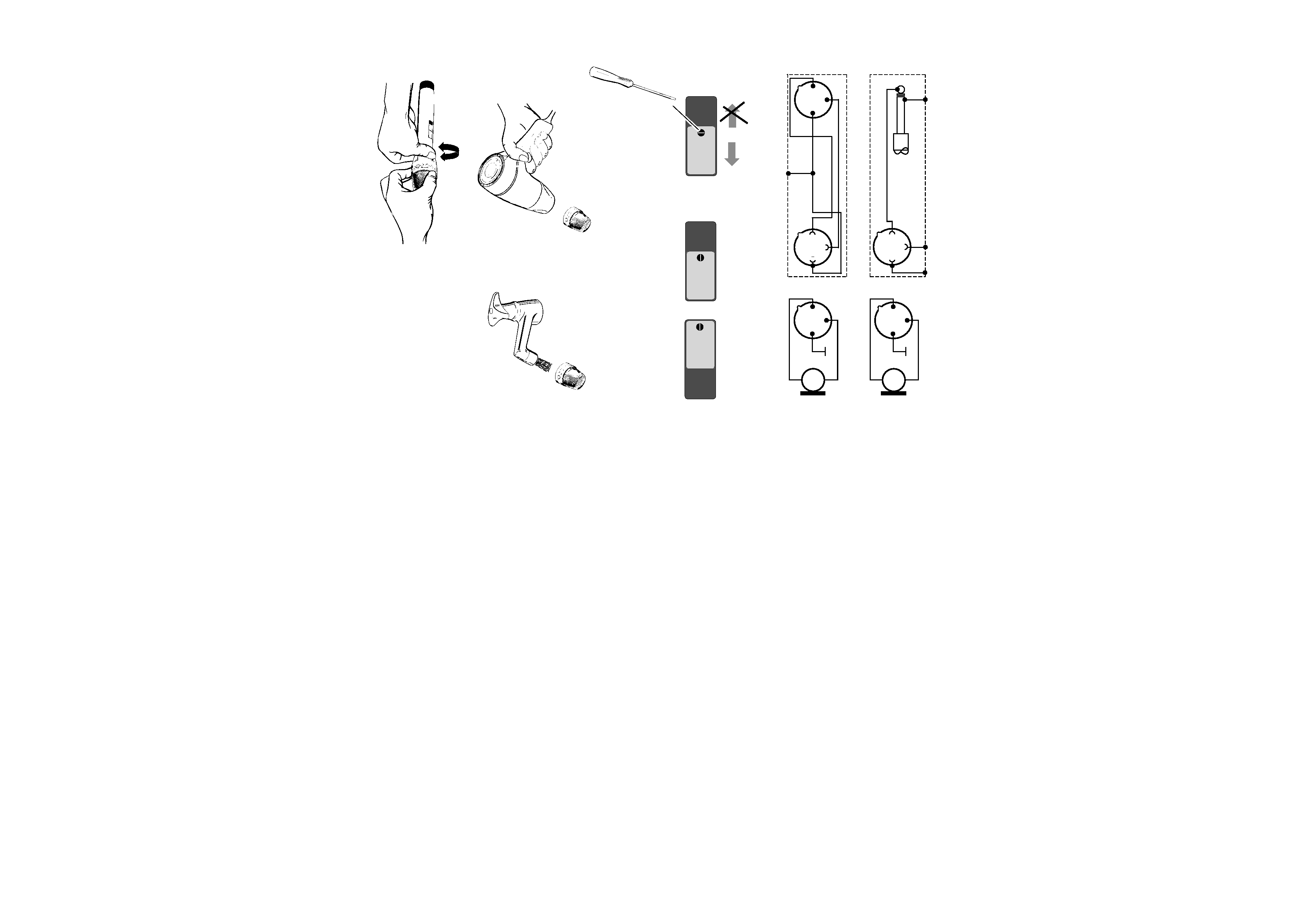 MICROPHONE DYNAMIQUE MD 431
-II
Microphone dynamique à directivité supercardionde de haute qualité.
Prévu pour la transmission vocale dans tous les domaines de la technique
de transmission de sons en direct.
Suppression de bruits de maniement et de réaction acoustique efficace
Effet de proximité prononcé
Protection contre les bruits de popp intégrée
Corbeille en acier spécial
Commutateur marche/arrét (commutateur silencieux d'un contact à
lames vibrantes - relais Reed - avec vérrouillage)
Fixation rapide incassable
Accessoires
(non compris dans la fourniture)
Fixation rapide StageHand (No d'art 3388)
Bonnettes anti-vent et de proximité:
MZW 4032: noir (No. d'art. 2978), rouge (No. d'art. 2979),
bleu (No. d'art. 2980), jaune (No. d'art 2981), vert (No. d'art 2982)
MZW 416-1: noir (No d'art. 1536), jaune (No d'art 1538)
Caractéristiques techniques
connecteur tripolaire XLR 3 (Canon)
ø 49 mm, longueur 200 mm / ca. 230 g
1 fixation rapide MZA 4031
Sous réserve de modifications
(commutateur avec vérrouillage)
Nettoyage de la corbeille
---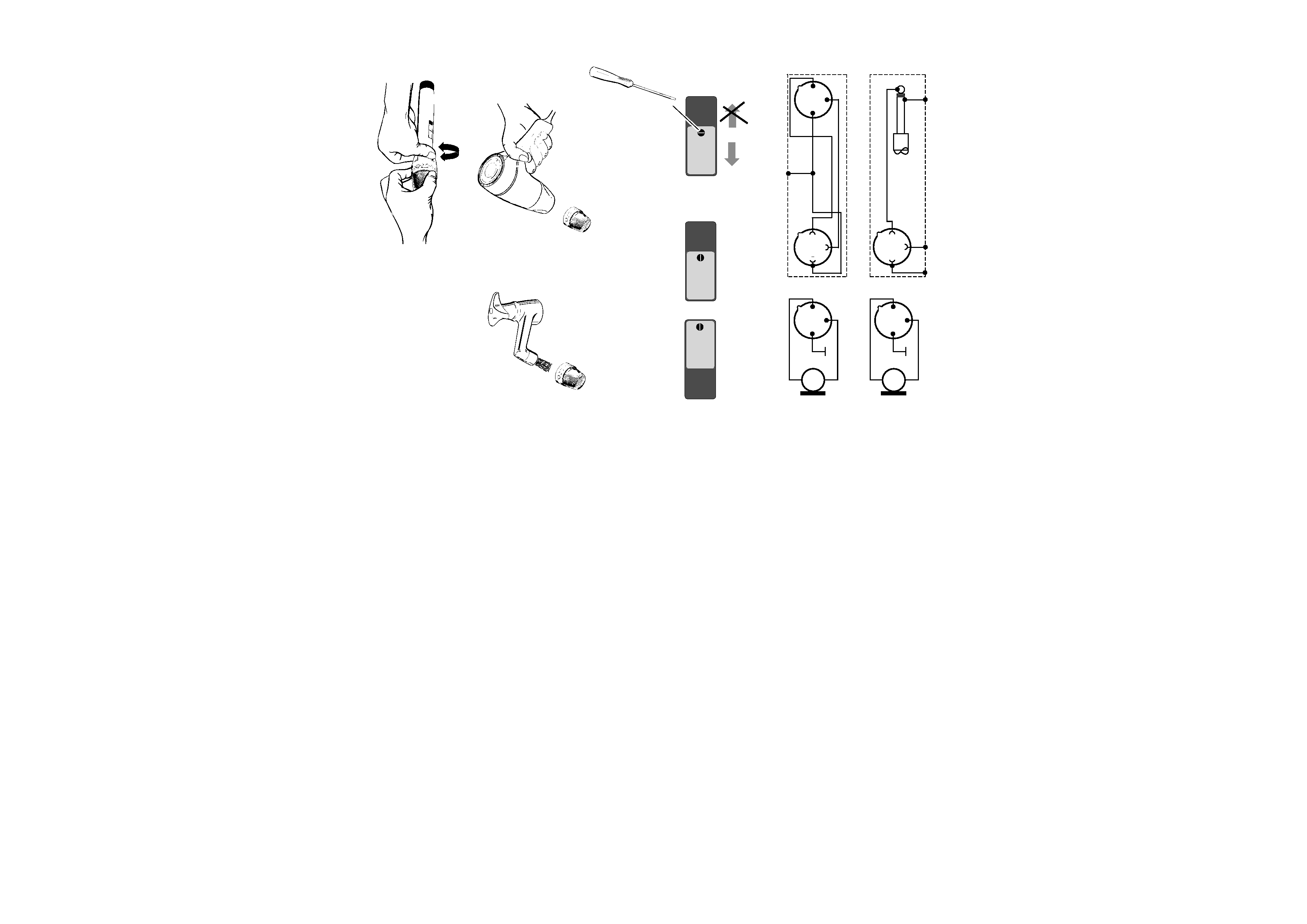 MICROFONO DINAMICO MD 431
-II
Micorfono dinámico con caracteristica direccional cardioide. Puede ser
empleado para transmisión de lenguaje hablada o de cato en todos los
campos de la técnica de transmisión de sonido.
Excelente realimentación rechazo del ruiso producido al maneiar el micrófono
Efecto ,,close-miking" (sonorizición con el micrófono muy cerca de la
Cestilla de entrada del sonido hecha con malla especial de acereo
(conmutador de láminas bloqueable, que no produce ruidos)
Accessorios
(no incluidos en el suministro)
Abrazadera de cambio rápido StageHand (art. no. 3388)
MZW 4032: negro (art. no. 2978), rojo (art. no. 2979), azul (art. no. 2980),
amarillo 8art no. 2981), verde (art. no. 2982)
MZW 416-1: negro (art. no. 1536), amarillo (art. no. 1538)
Receptor por caída de presión
Característica direccional
Factor de transmisión de campo
en circuito abierto a 1 kHz
Impedancia eléctrica a 1 kHz
Impedancia terminal mínima
Enchufe XLR 3 tripolar (Canon)
49 mm ø, longitud 200 mm / 230 g
Reserva de modificaciones
Interruptor e conexión (conmutador bloqueable)
---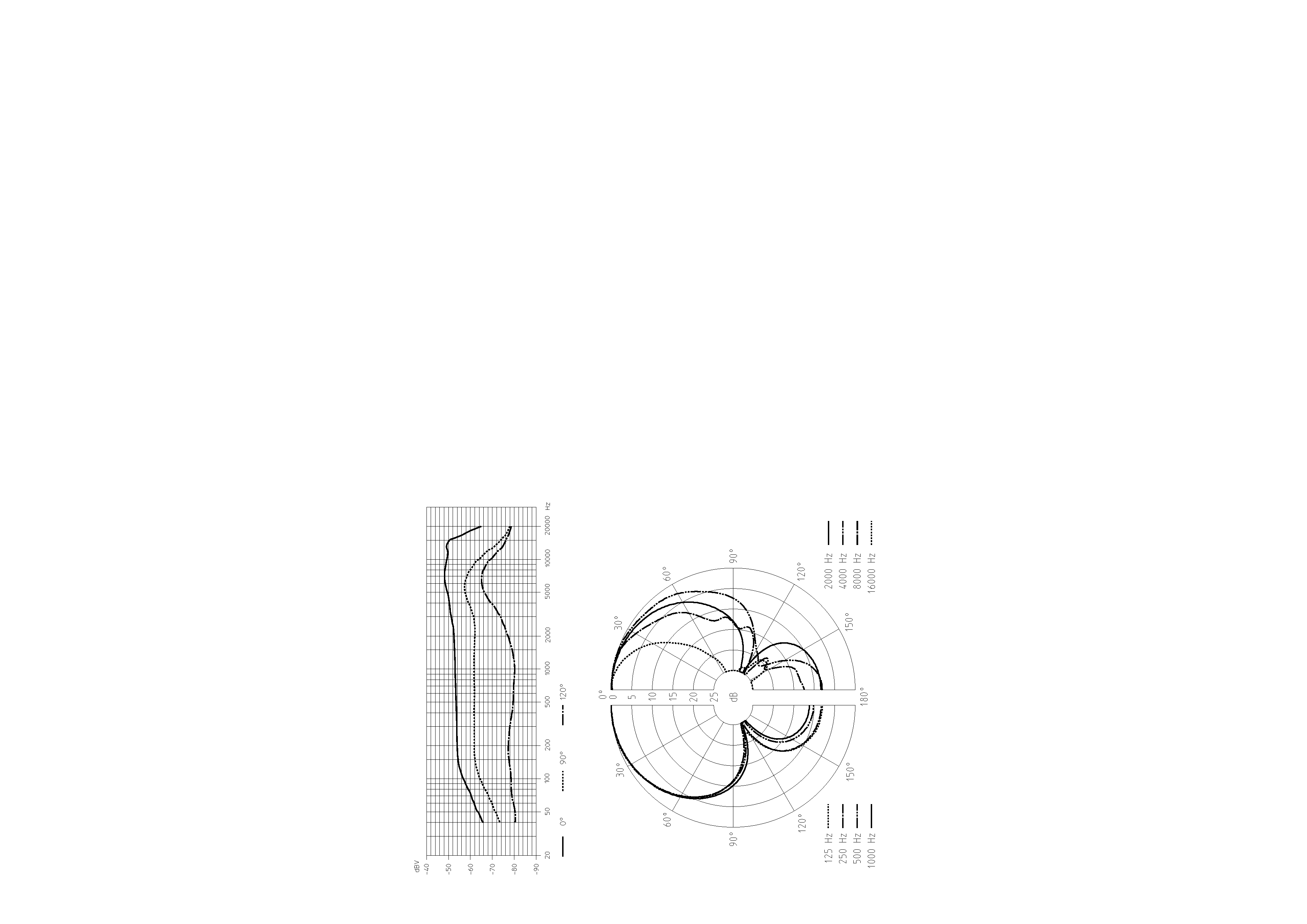 Nominal frequency response / Pick-up pattern
Réponse en fréquence / Diagramme de la directivité
Respuesta en frecuencia / Diagrama de la directividad
Sennheiser electronic GmbH & Co.KG
---