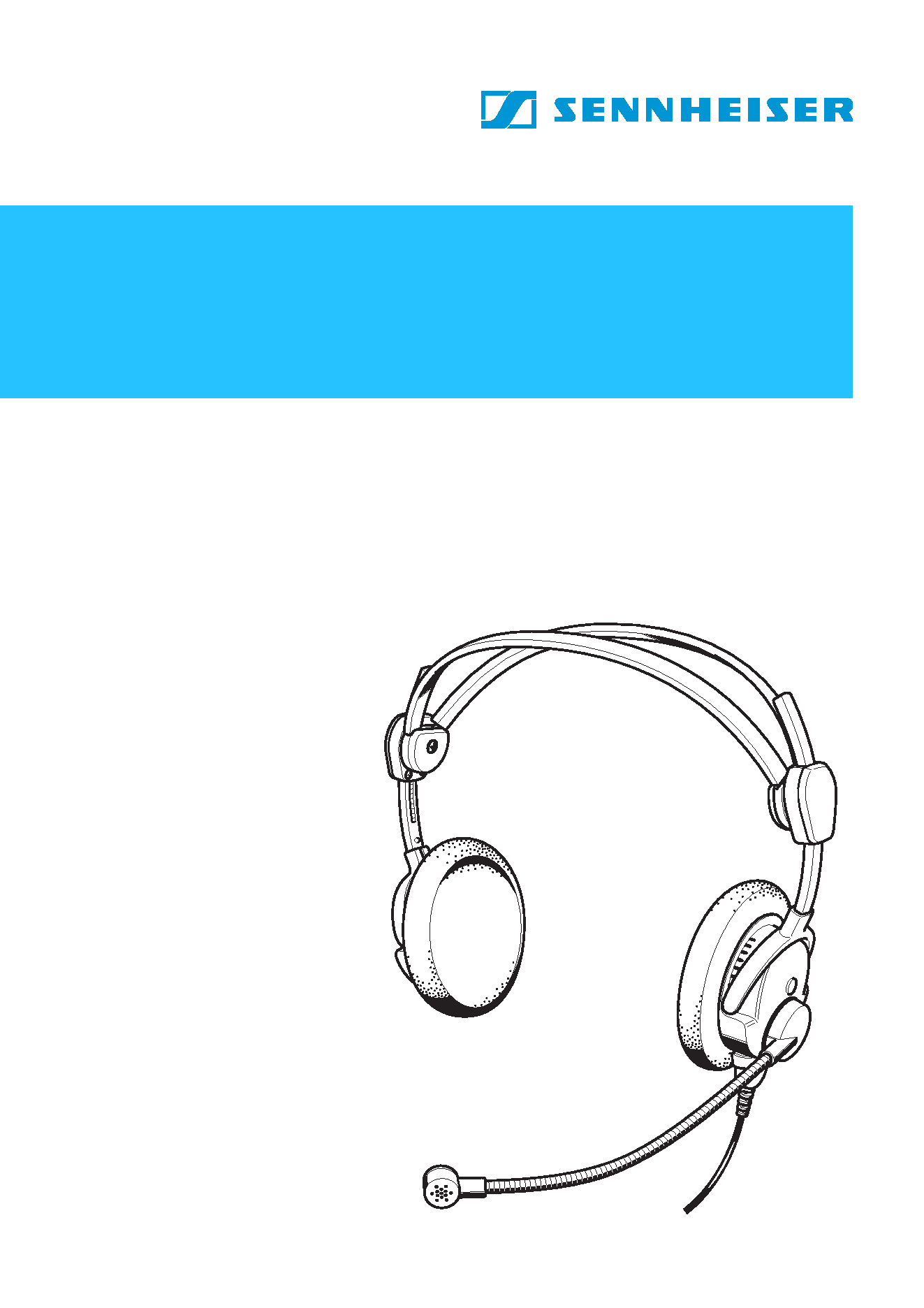 ---

---

The HMD 46 / HME 46 headset features dynamic, open
ensures excellent speech transmission even in noisy
environments. Designed for air traffic control, intercom
systems and other communication purposes.
Extremely comfortable to wear due to the patented
two-piece automatic headband and soft ear pads
ActiveGardTM safeguards you from the effects of an
"Flip-away" headphone allows single-sided listening
Flexible microphone boom, can be worn on either left
Noise-compensating microphone ensures excellent
Single-sided cable, easy to exchange
PTT button integrated in the cable (HMD 46-3PTT-x
Store the headset in a dry, dust-free environment.
---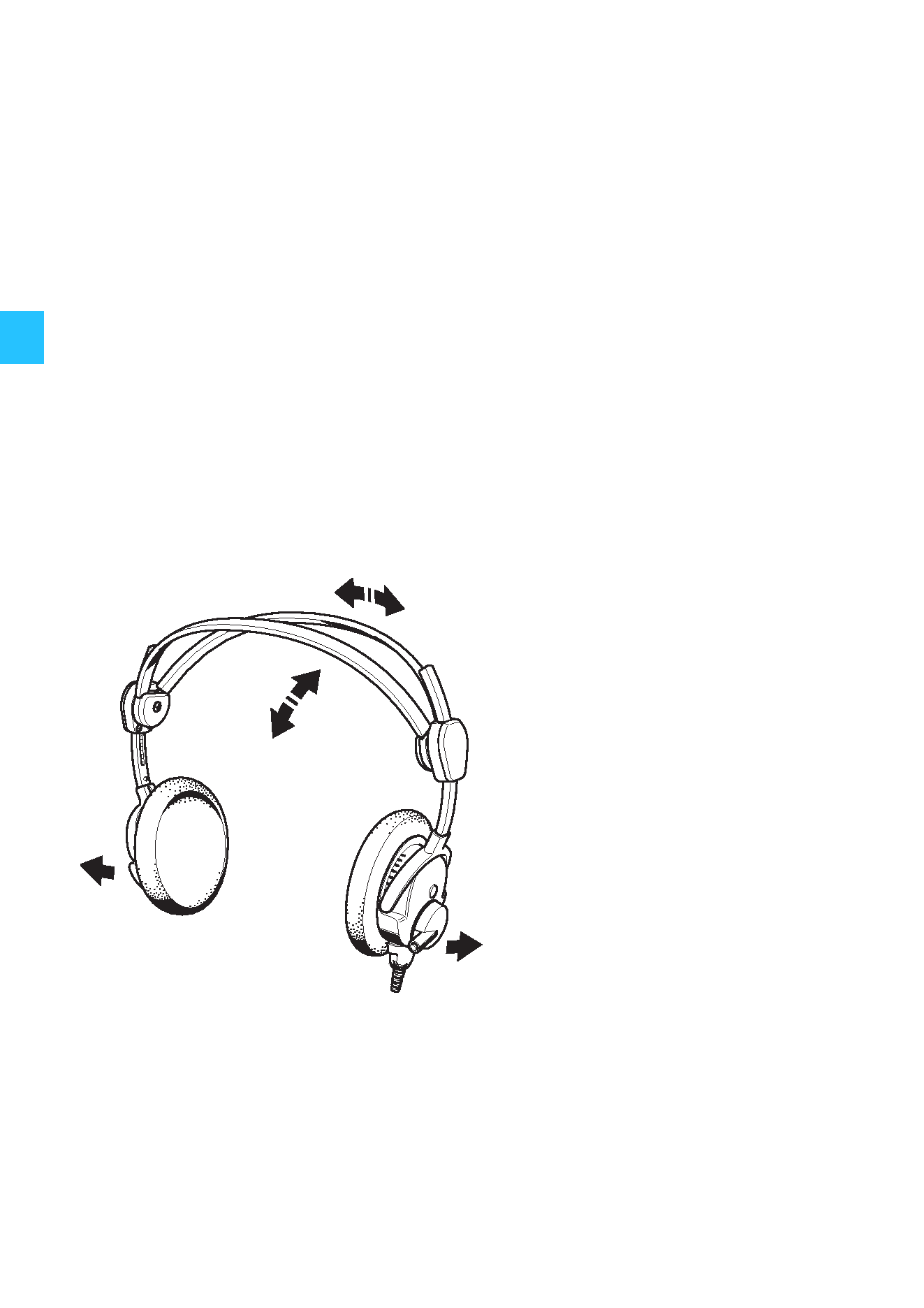 Cable clip (except HME 46-ATC)
When putting on the headset, the patented two-piece
headband adjusts automatically.
---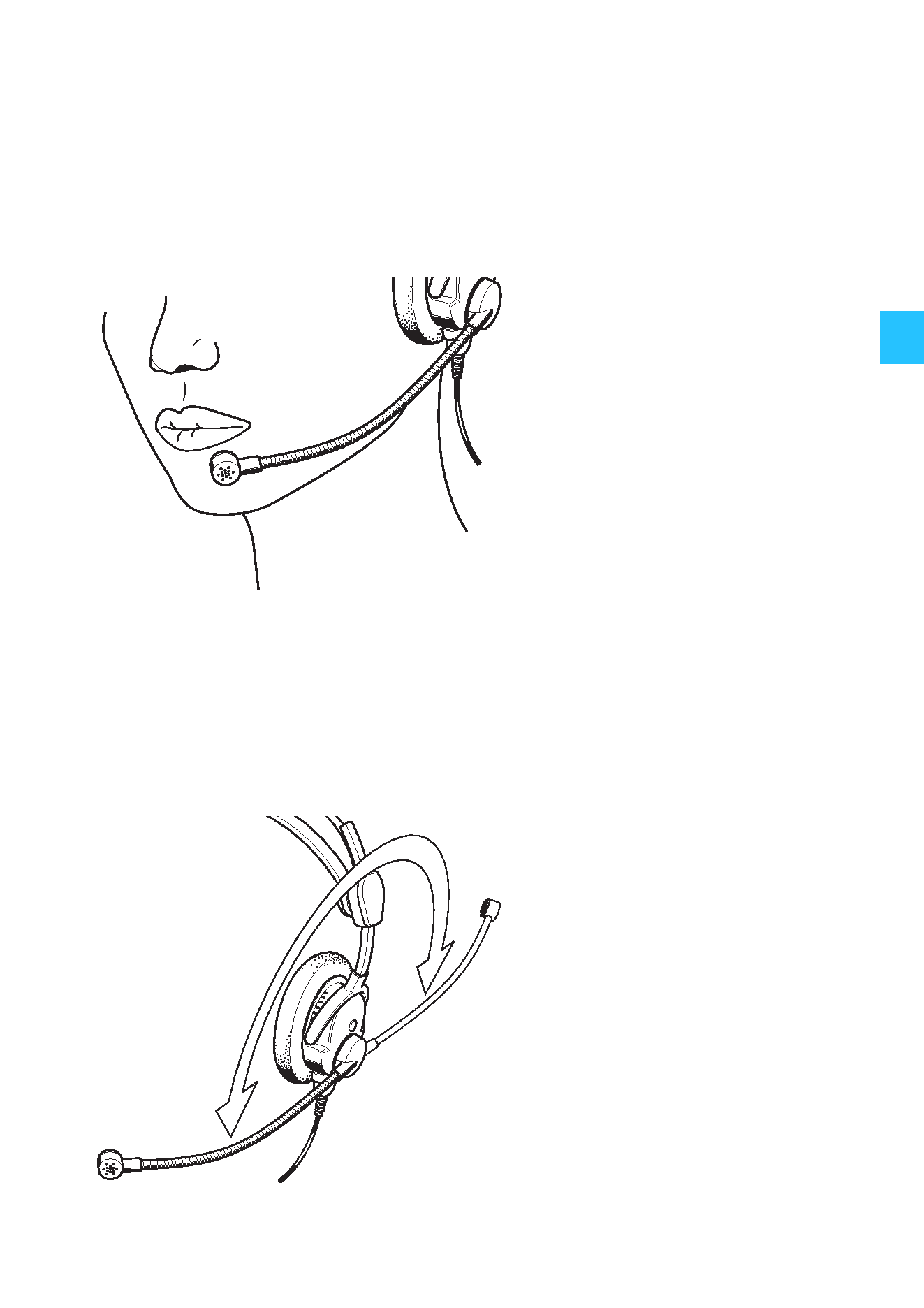 Positioning the microphone
Bend the flexible microphone boom so that the micro-
phone is placed at the corner of the mouth. Maintain a
distance of approx. 2 cm between microphone and mouth.
Turning the microphone boom
The microphone boom can be rotated. This allows the
headset to be worn with the microphone boom positioned
on either the left or right-hand side of the head.
---