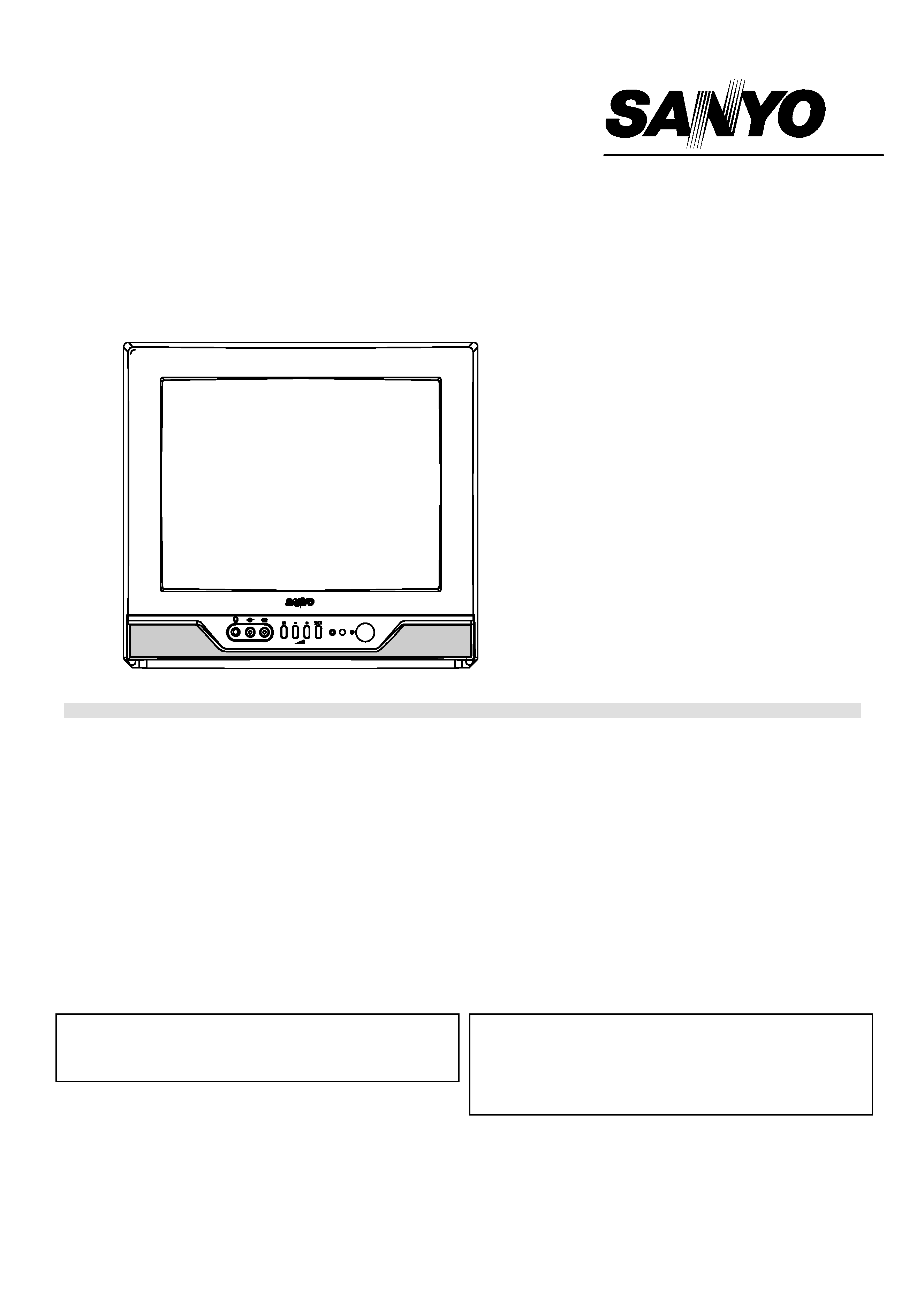 Safety instructions............................................................................................................................................ 1
WARNING........................................................................................................................................................ 1
Precaution against X-Rays............................................................................................................................... 1
Recommendations to protect our environment................................................................................................ 1
TECHNICAL CHARATERISTICS. ................................................................................................................... 2
Safety ............................................................................................................................................................... 2
EMC (Electromagnetic Compatibility) .............................................................................................................. 2
CONNECTED DOCUMENTS. ......................................................................................................................... 3
MOUNTED CIRCUITS CODES. ...................................................................................................................... 3
ABBREVIATIONS USED IN THE PARTS LIST AND CABINET PARTS LIST. ........................................... 3
CABINET PARTS LIST ................................................................................................................................ 4
CABINET PARTS LIST OF CHASSIS CE14AT2-C AND CE14AT2-E................................................. 4
CABINET PARTS LIST OF CHASSIS CE14AX2-F. ............................................................................. 5
CABINET PARTS LIST OF CE14AT2-C, CE14AT2-E AND CE14AX2-F . .......................................... 6
PARTS LIST ................................................................................................................................................. 7
CRT 14" Philips A34EAC01X06
Give complete "SERVICE PART No" for parts order or
servicing, it is shown on the rating sheet on the cabinet
This TV receiver will not work properly in foreign countries
where the television transmission system and power
source differ from the design specifications. Refer to the
specifications for the design specifications.
--- Service Manual SM CE14AT2-C
Read this page before doing any operation of adjustment, maintenance or repair the TV set described.
Only skilled personnel of Sanyo Technical Service should do the adjustment, maintenance or repair of TV set.
For the correct and safe use of the TV set, it is essential that the service personnel follow the process of safety
generally accepted and the safety precautions specified in this manual.
An isolation transformer should be connected in the power line between the receiver and the AC line when a service
is performed on the primary side of the converter transformer of the set.
3. Precaution against X-Rays
The primary source of X-RADIATION in the television receiver is the picture tube. The picture tube is specially
constructed to limit X-RADIATION emissions. For continued X-RADIATION protection, the replacement tube must
be the same type as the original including suffix letter. Excessive high voltage may produce potentially hazardous X-
RADIATION. To avoid such hazards, the high voltage must be maintained within specified limit. If high voltage
exceeds specified limits, take necessary corrective action. Follow the instructions carefully for +B1 volt power supply
adjustment, and high voltage adjustment to maintain the high voltage within the specified limits.
replaced with original parts
WARNING! This TV set contains components which
are particularly sensitive to static electricity (ESD).
It is recommended that all due precaution be taken
handling integrated circuits and semiconductors.
4. Recommendations to protect our environment
Stand-by mode: In order to save energy and to maintain an optimum picture quality, it is advisable to switch off the
TV using the ON/OFF button located at the front of TV set.
Used batteries: The batteries in the remote control of these models do not contain mercury. However, SANYO
recommends that you do not dispose of used batteries in domestic refuse. Please, contact your dealer or your local
authorities for information regarding the disposal of used batteries or your nearest collection point.
Recommendation about the end-of-life: These SANYO TV sets have been designed and manufactured using high
quality materials which can be recycled and reused. In the future, when the life cycle of these sets come to an end,
specialised companies can disassemble it and reuse certain materials. This reduces the impact of waste in our
environment. Please, contact with your local authorities for information regarding the disposal of your set when the
time arrives. Help us to conserve the environment we live in!
---

Service Manual SM CE14AT2-C
5. TECHNICAL CHARATERISTICS.
In-Line, Hi-bipotential gun. 14" (34 cm)
Voltage synthesis, 100 programs in non-volatile memory, AFT, Fine-tuning (10 first
programs), automatic, semiautomatic and manual channel-search.
Band I, channels 2-4 (VHF)=E2-E4
Hyperband channels S21-S41
Band III, channels 5-12 (VHF)=E5-E12
Band IV-V, channels 21-69 (UHF)=E21-E69
PAL, NTSC 4.43, N.A.P. (NTSC Amusement by PAL)Models
CE14AT2-C, CE14AT2-E
PAL/SECAM ntsc 4,43, N.A.P. Model CE14AX2-F
Sequential selection from the controls on the set. Direct selection to any program
from the remote-control device.
Power-rating 1W rms. (10% distortion)
External aerial sockets 75 ohms. IEC
Switch on and off of CTV programmable in real time.
1 Scart connector 21 pin CENELEC standard AV, RGB and S_Video.
1 RCA Video input (frontal)
1 RCA Audio input (frontal)
47W (maximum consumption).
1.5 FLOF and LIST level. 1 page memory.
87.5 ­ 108MHz. 40 memories. Manual and semiautomatic search
Hotel mode and Hotel Rental
Options by means of Technical Service:
It fulfils the safety requirements established in the regulation:
7. EMC (Electromagnetic Compatibility)
It fulfils the EMC requirements established in the regulation:
---

Service Manual SM CE14AT2-C
This Service Manual provides the particular information of the models CE14AT2-C, CE14AT2-E and CE14AX2-F
and it is complemented with:
Service Manual of the CHASIS 2112 (EC7-A).
Service Electrical scheme of the model CE14AT2-C.
9. MOUNTED CIRCUITS CODES.
10. ABBREVIATIONS USED IN THE PARTS LIST AND CABINET PARTS LIST.
Note : The following abbreviations indicate:
---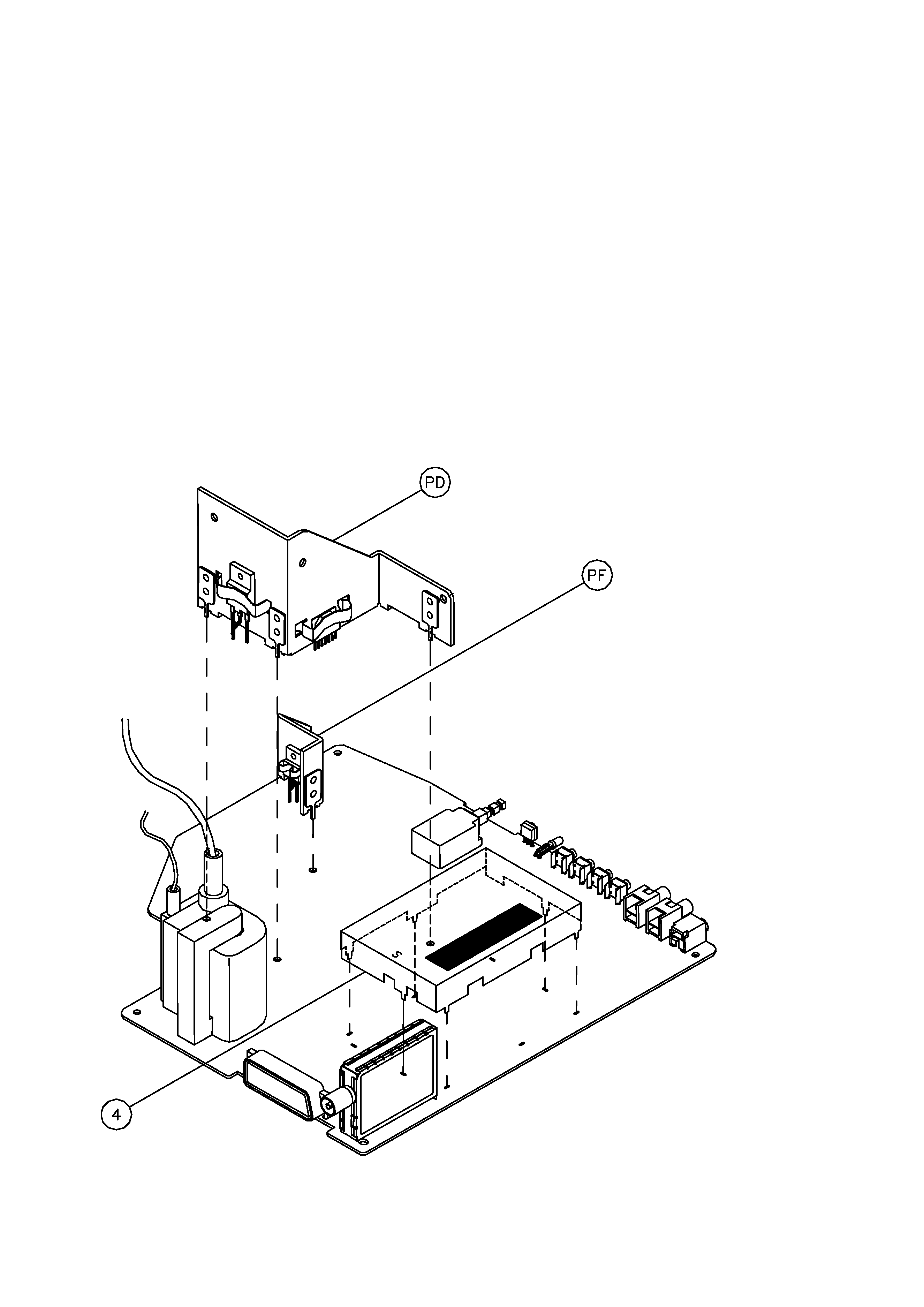 Service Manual SM CE14AT2-C
11.1. CABINET PARTS LIST OF CHASSIS CE14AT2-C AND CE14AT2-E
0080112907 Comp. side IF shield EC7-A
0200225407 Heatsink deflection EC7-A
0010106300 Spring Clip 56379
0010106300 Spring Clip 56379
0200224624 Heatsink deflection
0970200804 Silicon grease YG6260
0010106300 Spring Clip 56379
0360311005 MOS 2SK3067 600V/2A
0200225506 Heatsink source EC7-A
0010110401 Spring Clip 56363
---