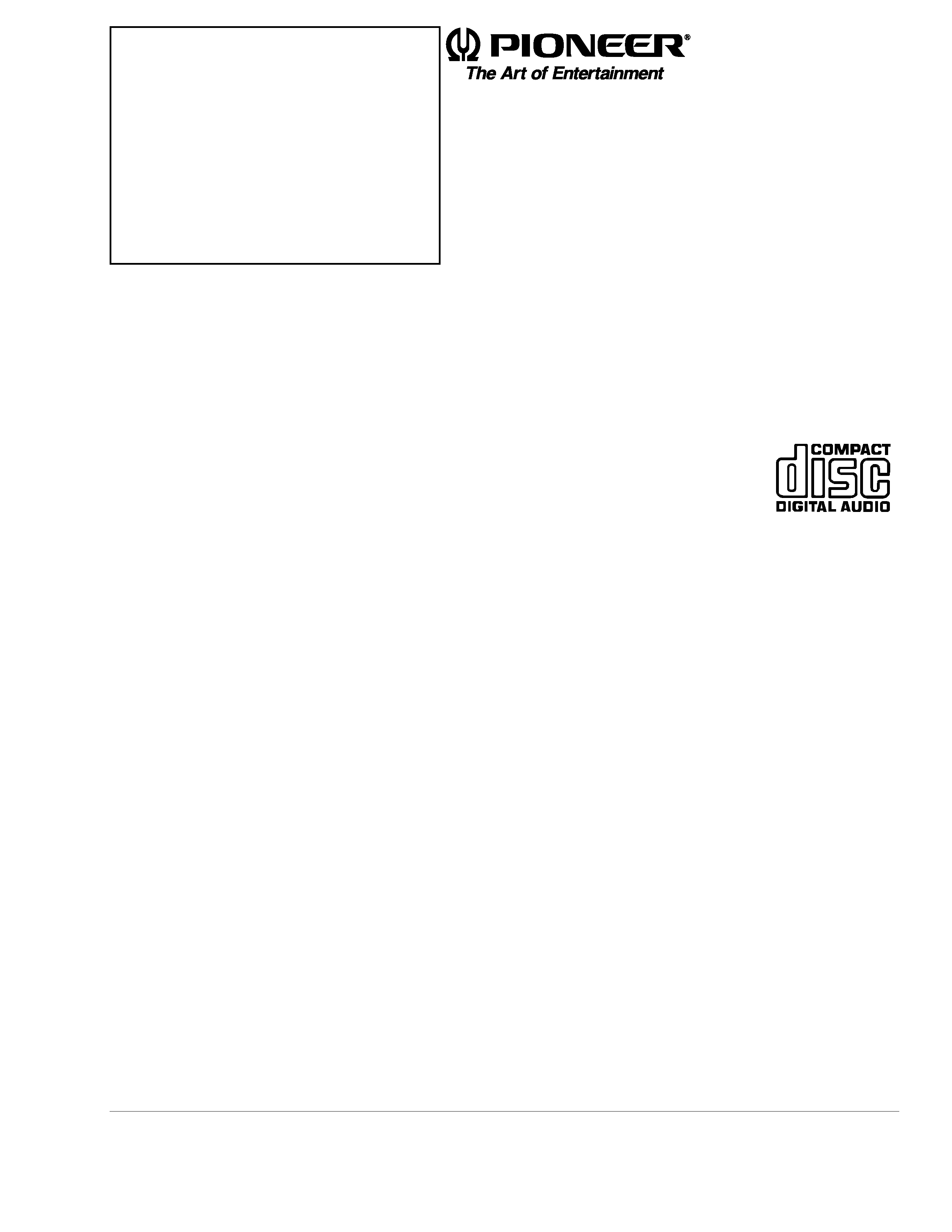 PIONEER ELECTRONIC CORPORATION
4-1, Meguro 1-Chome, Meguro-ku, Tokyo 153-8654, Japan
PIONEER ELECTRONICS SERVICE INC.
P.O.Box 1760, Long Beach, CA 90801-1760 U.S.A.
PIONEER ELECTRONIC [EUROPE] N.V.
Haven 1087 Keetberglaan 1, 9120 Melsele, Belgium
PIONEER ELECTRONICS ASIACENTRE PTE.LTD. 501 Orchard Road, #10-00, Wheelock Place, Singapore 238880
C PIONEER ELECTRONIC CORPORATION 1998
K-ZZS. AUG. 1998 Printed in Japan
- This additional service manual is designed to be used together with Model YPM-1016ZF/UC Service
Manual CRT2111. Refer to it for finding parts numbers and adjustment, etc. which are not shown in
---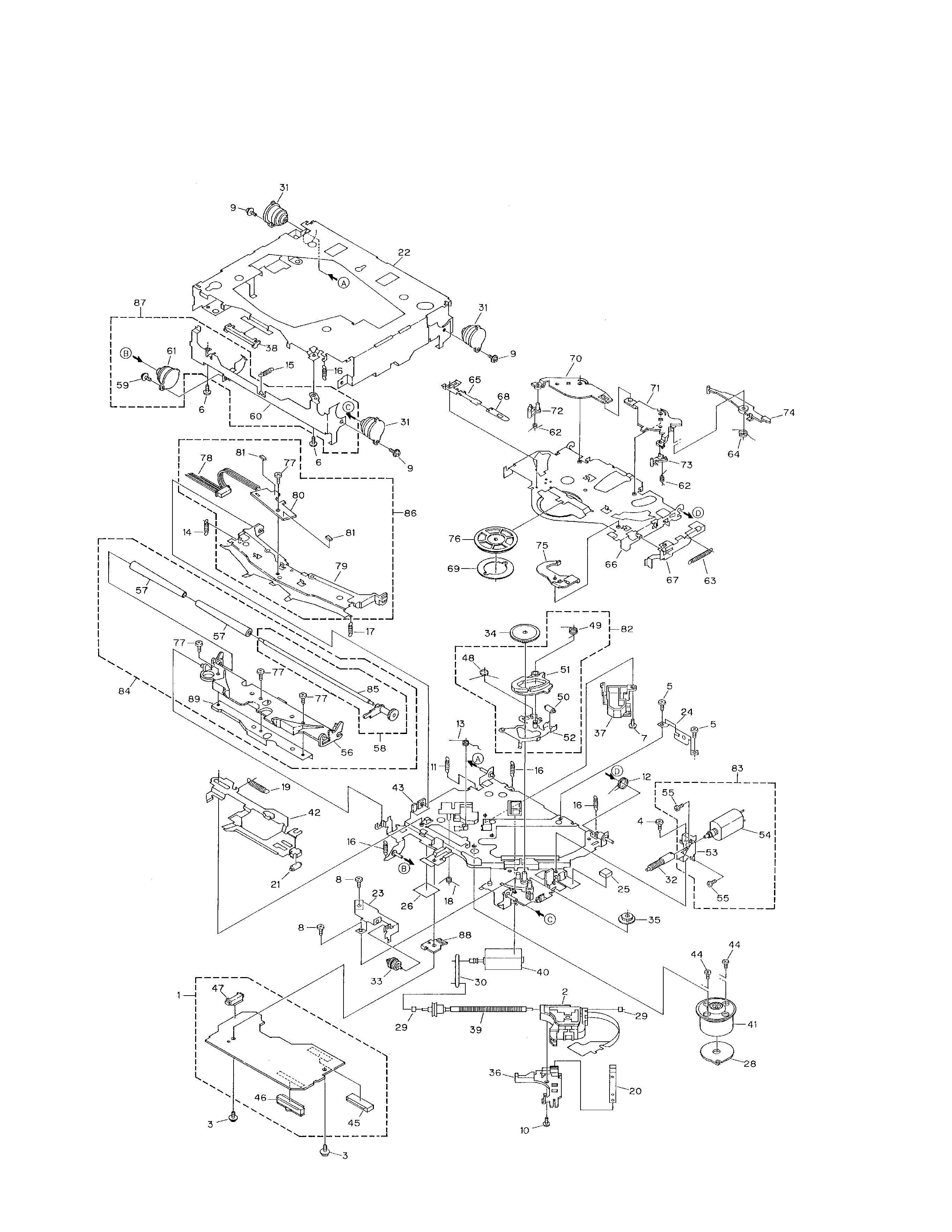 EXPLODED VIEWS AND PARTS LIST
---

81 Photo-transistor (Q1,2)
- CD MECHANISM MODULE SECTION PARTS LIST
- Parts marked by "*"are generally unavailable because they are not in our Master Spare Parts List.
mark on the product are used for disassembly.
---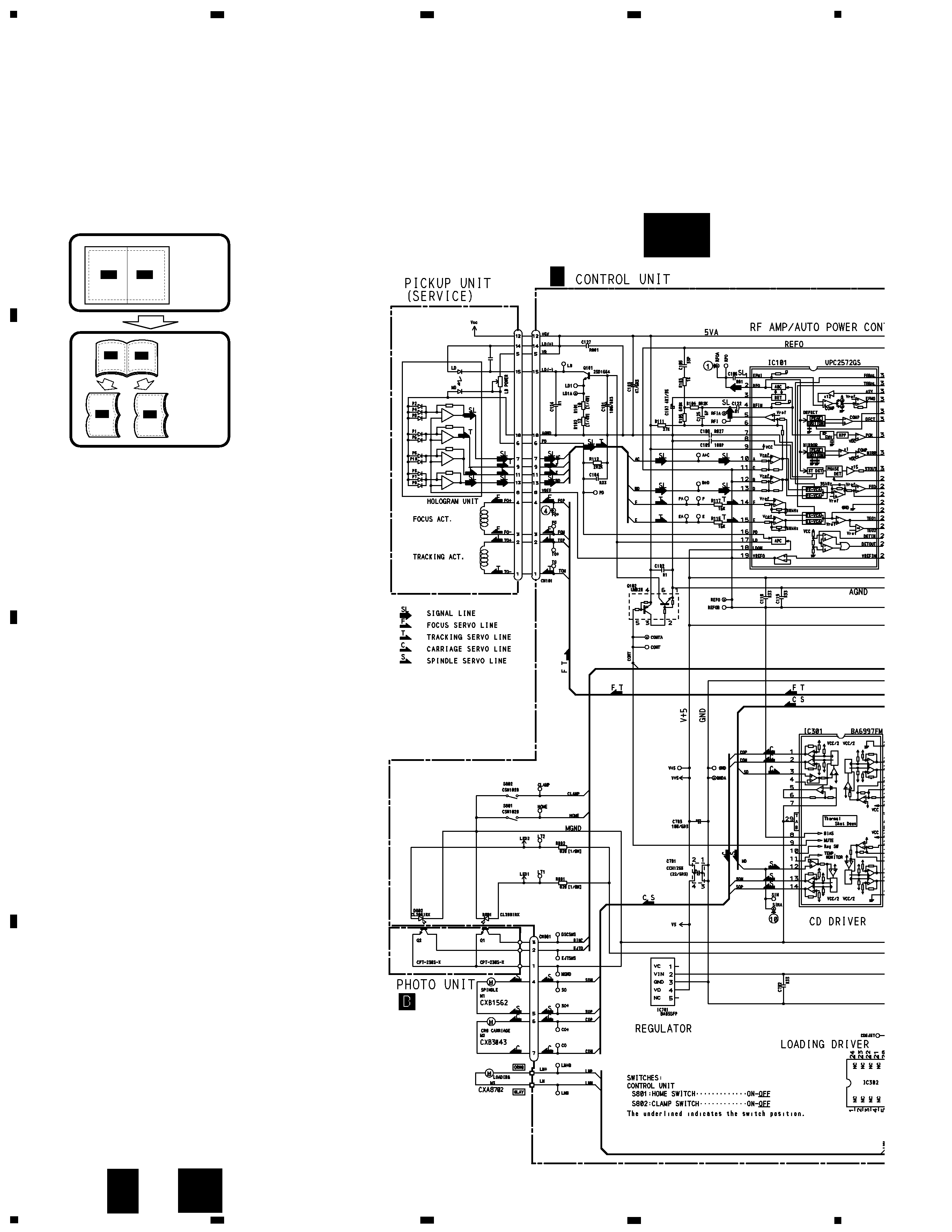 OVERALL CONNECTION DIAGRAM (GUIDE PAGE)
Note: When ordering service parts, be sure to refer to "EXPLODED VIEWS AND PARTS LIST" or "ELECTRICAL PARTS
---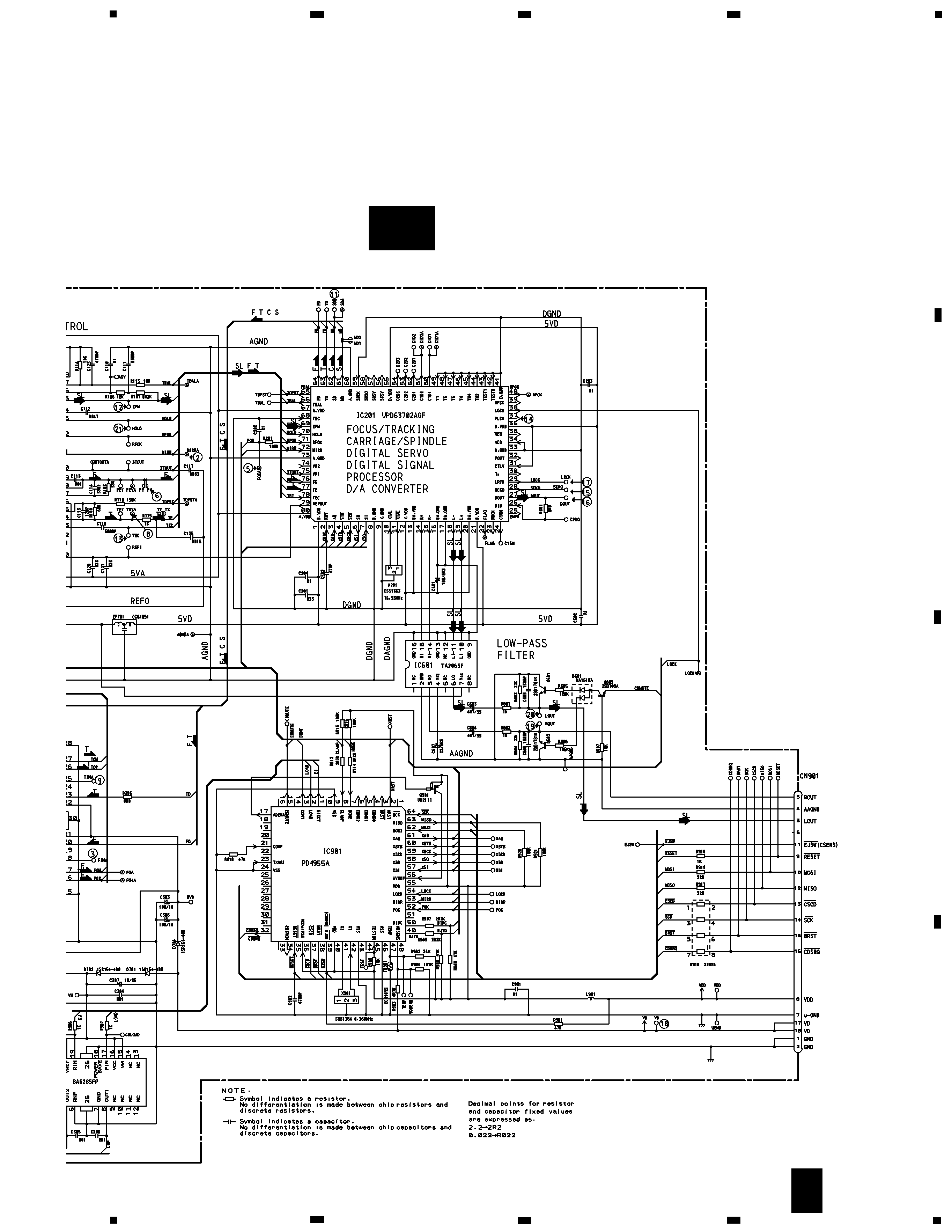 ---