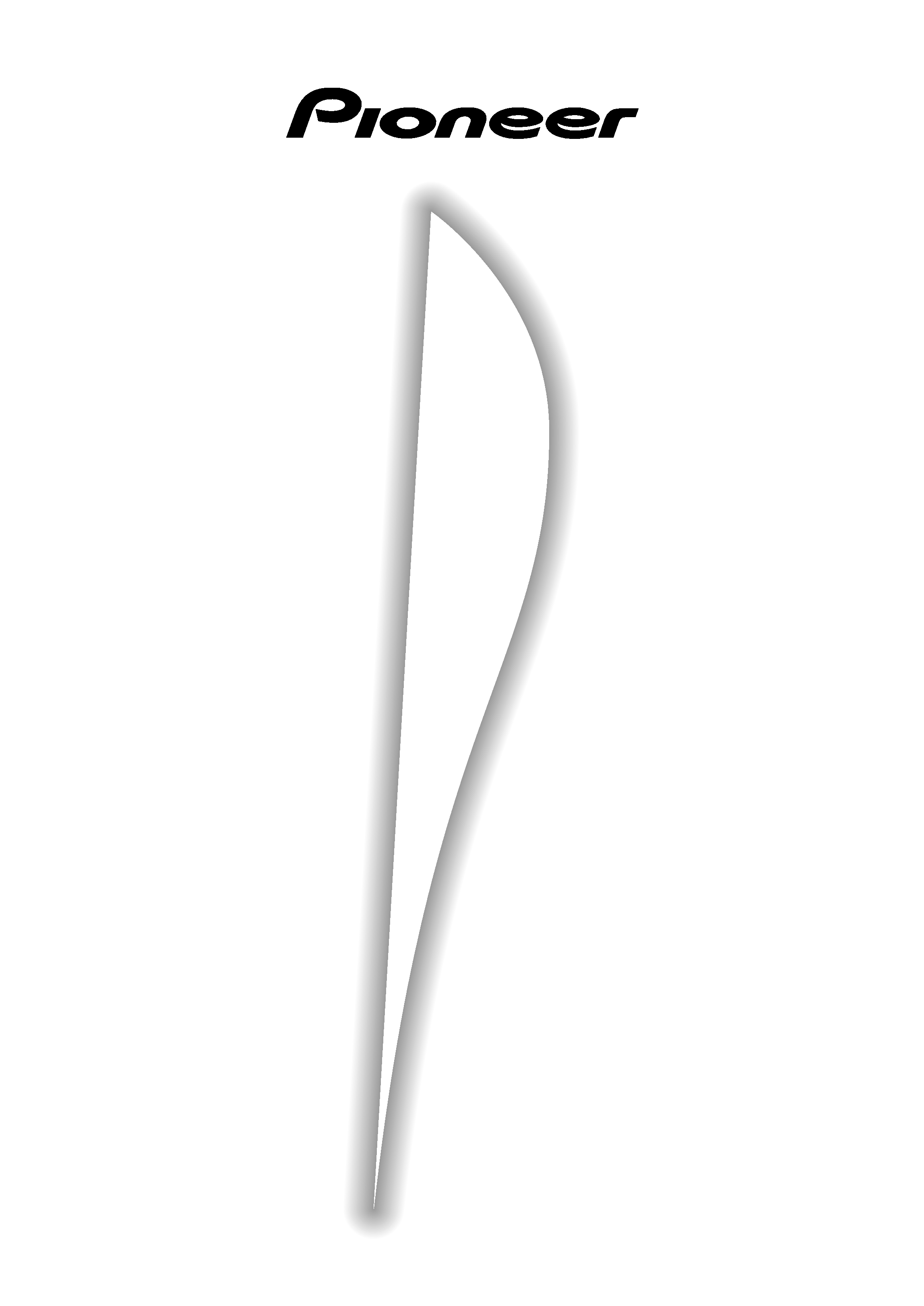 ---

The lightning flash with arrowhead symbol,
within an equilateral triangle, is intended to
alert the user to the presence of uninsulated
"dangerous voltage" within the product's
enclosure that may be of sufficient magnitude
to constitute a risk of electric shock to persons.
The exclamation point within an equilateral
triangle is intended to alert the user to the
maintenance (servicing) instructions in the
literature accompanying the appliance.
TO PREVENT THE RISK OF ELECTRIC SHOCK,
DO NOT REMOVE COVER (OR BACK).
USER-SERVICEABLE PARTS INSIDE.
SERVICING TO QUALIFIED SERVICE PERSON-
This equipment has been tested and found to comply with the limits for a Class B digital device, pursuant to
Part 15 of the FCC Rules. These limits are designed to provide reasonable protection
interference in a residential installation. This equipment generates, uses, and can radiate radio frequency
energy and, if not installed and used in accordance with the instructions, may cause harmful interference to
However, there is no guarantee that interference will not occur in a particular
installation. If this equipment does cause harmful interference to radio or television reception, which can be
determined by turning the equipment off and on, the user is encouraged to try to correct the interference by
one or more of the following measures:
­ Reorient or relocate the receiving antenna.
­ Increase the separation between the equipment and receiver.
­ Connect the equipment into an outlet on a circuit different from that to which the receiver is connected.
­ Consult the dealer or an experienced radio/TV technician for help.
Thank you for buying this Pioneer product.
Please read through these operating instructions so
you will know how to operate your model properly.
After you have finished reading the instructions, put
them away in a safe place for future reference.
In some countries or regions, the shape of the power
plug and power outlet may sometimes differ from that
shown in the explanatory drawings. However the
method of connecting and operating the unit is the
WARNING:
TO PREVENT FIRE OR SHOCK
HAZARD, DO NOT EXPOSE THIS APPLIANCE TO RAIN
Alteration or modifications carried out without appropriate authorization may invalidate the user's right to
If the socket outlets on the associated equipment
are not suitable for the plug supplied with the
product the plug must be removed and
The cut-off plug must be disposed of as an
electrical shock hazard could exist if connected to
THE POWER SWITCH IS SECONDARY CONNECTED
AND THEREFORE DOES NOT SEPARATE THE UNIT
FROM MAINS POWER IN THE STANDBY POSITION.
· When installing this unit, make sure to leave space
around the unit for ventilation to improve heat radiation
(at least 60 cm at top, 10 cm at rear, and 30 cm at each
side). If not enough space is provided between the
unit and walls or other equipment, heat will build up
inside, interfering with performance or causing
· Do not place on a thick carpet, bed, sofa or fabric
having a thick pile. Do not cover with fabric or other
Anything that blocks ventilation will cause internal
temperature to rise, which may lead to breakdown or
---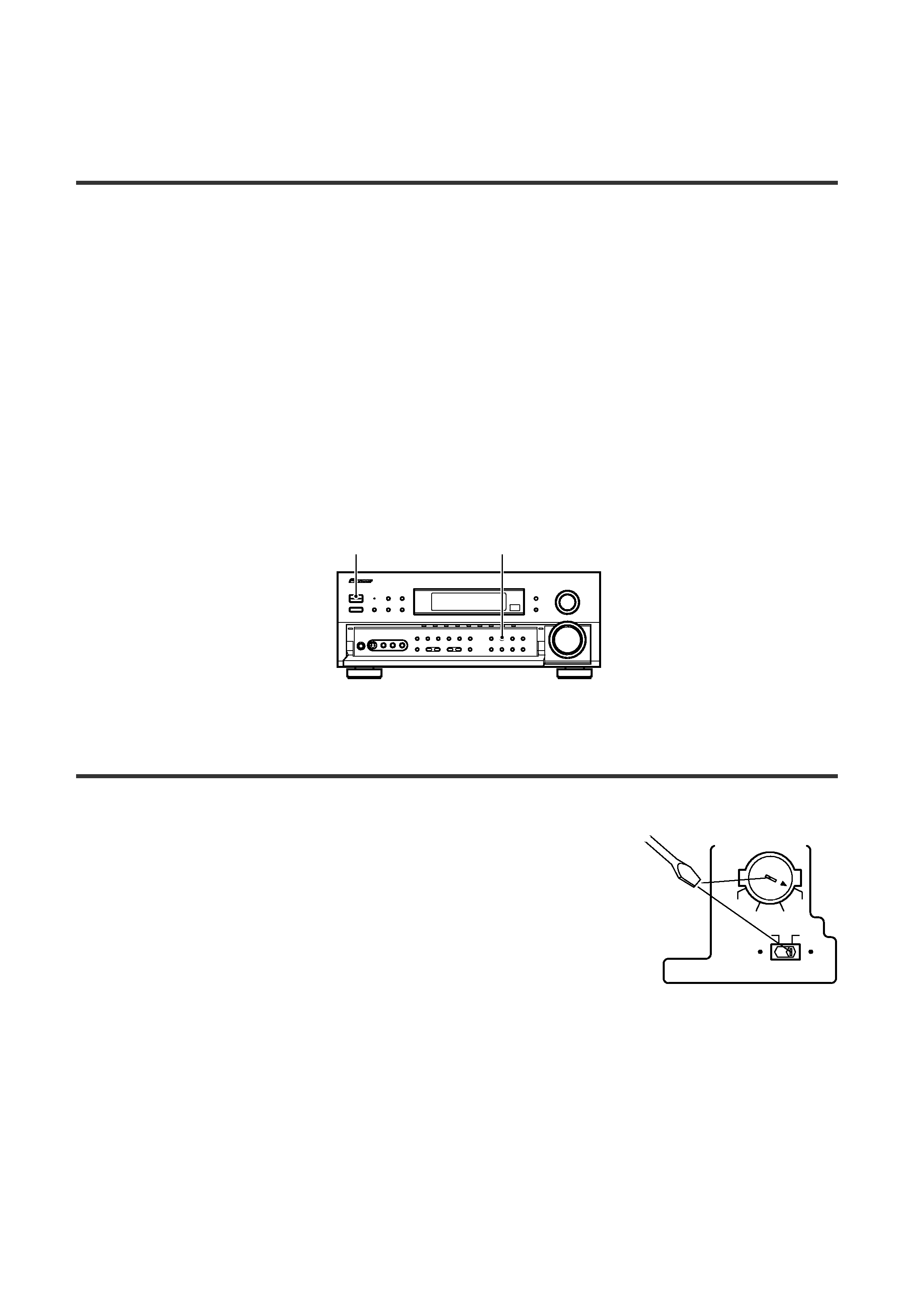 CHANNEL STEP SETTING (VSX-D908TX/D908TX-G
The unit has been factory preset to the channel allocation value for the area in which it is to be sold. If this value
is set incorrectly, the tunes in frequency may be wrong, or sound may be distorted, resulting in an inability to
reproduce reception signals at their proper sound quality. For this reason, be sure to confirm that the values are
set correctly before first using the unit.
Set to this position for areas with an FM reception step of 100 kHz and AM 10 kHz.
Set to this position, for areas with an FM reception step of 50 kHz and AM 9 kHz.
When unsure about the channel allocation for your area, consult your dealer for correct information.
With the power turned OFF, hold the STANDBY/ON button depressed while pressing the FM/AM function
button to turn the power ON.
· Each time the above operation is performed, the channel tuning step will alternate between FM 100 kHz/AM
10 kHz, and FM 50 kHz/AM 9 kHz.
TWO VOLTAGE SELECTOR SWITCHES (VSX-D908TX/
Mains voltages in Saudi Arabia are 127 V and 220 V only.
Never use this model with the 110 V setting in Saudi Arabia.
The line voltage selector switches are on the rear panel. Check that
they are set properly before plugging the power cord into the
household wall socket. If the voltage is not properly set or if you
move to an area where the voltage requirements differ, adjust the
selector switches as follows.
1. Use a medium-size screwdriver.
2. First, insert the screwdriver in the groove of the voltage selector
upper, and adjust so that the tip of the groove points to the
voltage value of your area.
3. Next, insert the screwdriver in the groove of the voltage
selector lower and adjust until the voltage is the same as at the
---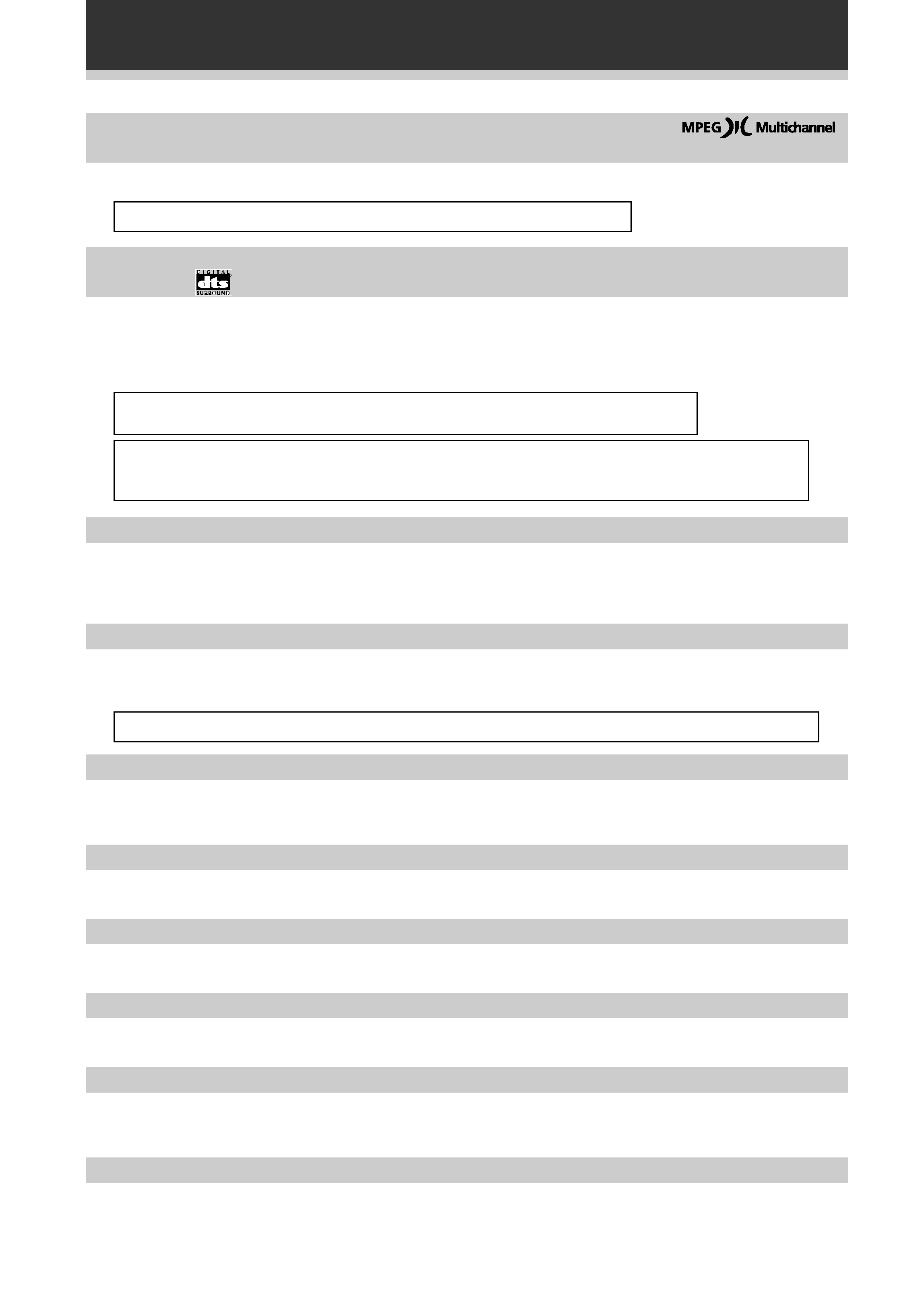 MPEG (Moving Picture Experts Group) decoder equipped
Playback of DVD and other media recorded in MPEG audio is possible.
The MPEG logo is a registered trademark of Royal Philips Electronics.
Decoding of Dolby Digital, Dolby Pro Logic and DTS (Digital Theater
DTS is the latest and most widely used digital theater system for cinemas throughout the world. The
decoder has been incorporated into this receiver and is able to achieve high sound quality as well as produce
dynamic surround sound effects. Also, there is no need to worry about program formats. When playing
Dolby Digital, Dolby Pro Logic or Dolby Surround software in the
2
(Dolby) Surround and HOME THX
CINEMA modes, decoding switches automatically according to the input signal, all you have to do is enjoy!
"DTS" and "DTS Digital Surround" are trademarks of Digital Theater Systems, Inc.
Manufactured under licence from Digital Theater Systems, Inc.
Manufactured under license from Dolby Laboratories. "Dolby", "AC-3", "Pro Logic", and double-D
symbol are trademarks of Dolby Laboratories. Confidential Unpublished Works. © 1992 - 1997 Dolby
Laboratories, Inc. All rights reserved.
Direct Energy MOS Amplifier
This receiver incorporates 5 independent 110 watt (DIN) built in power amplifiers with high-performance Hex
power MOS FET output transistors. This construction provides improved linearity and accurate reproduction
of each channel for true high fidelity reproduction from even the most demanding Dolby Digital and DTS
True Home Cinema with THX
®
Certification
The HOME THX CINEMA surround mode employs special processing to allow you to enjoy movie
soundtracks with the same level of power and realism you experience in well designed movie theaters. You
can enjoy this effect with both Dolby Digital, Dolby Surround and DTS sources.
Manufactured under license from Lucasfilm Ltd. Lucasfilm and THX are trademarks of Lucasfilm Ltd.
This mode enhances the sound of either film or music so a more dramatic effect can be achieved. The four
modes are each designed to accentuate specific sound qualities, giving the listener a wide range of
DSP (Digital Signal Processing) surround mode gives you the capability of transforming your living room into
six different sonic environments when listening to music.
Midnight Listening mode allows you to obtain excellent surround sound effects even when listening at low
volumes, something that was previously impossible.
Digital Noise Reduction is the latest technology for filtering out unwanted noise. It produces clear, resonant
Illuminated Remote Control of Other Components
The supplied remote control can be used to operate a variety of other components simply by recalling the
appropriate preset codes or by using the learning function to teach the remote control new commands. In
addition, the multi-operation functions allow you to perform a variety of operations automatically.
This unit is designed to use minimal electricity when power is switched OFF (in Stanby mode). Regarding
the value of the power consumption in standby mode, refer to "Specifications" on pages 86-87.
---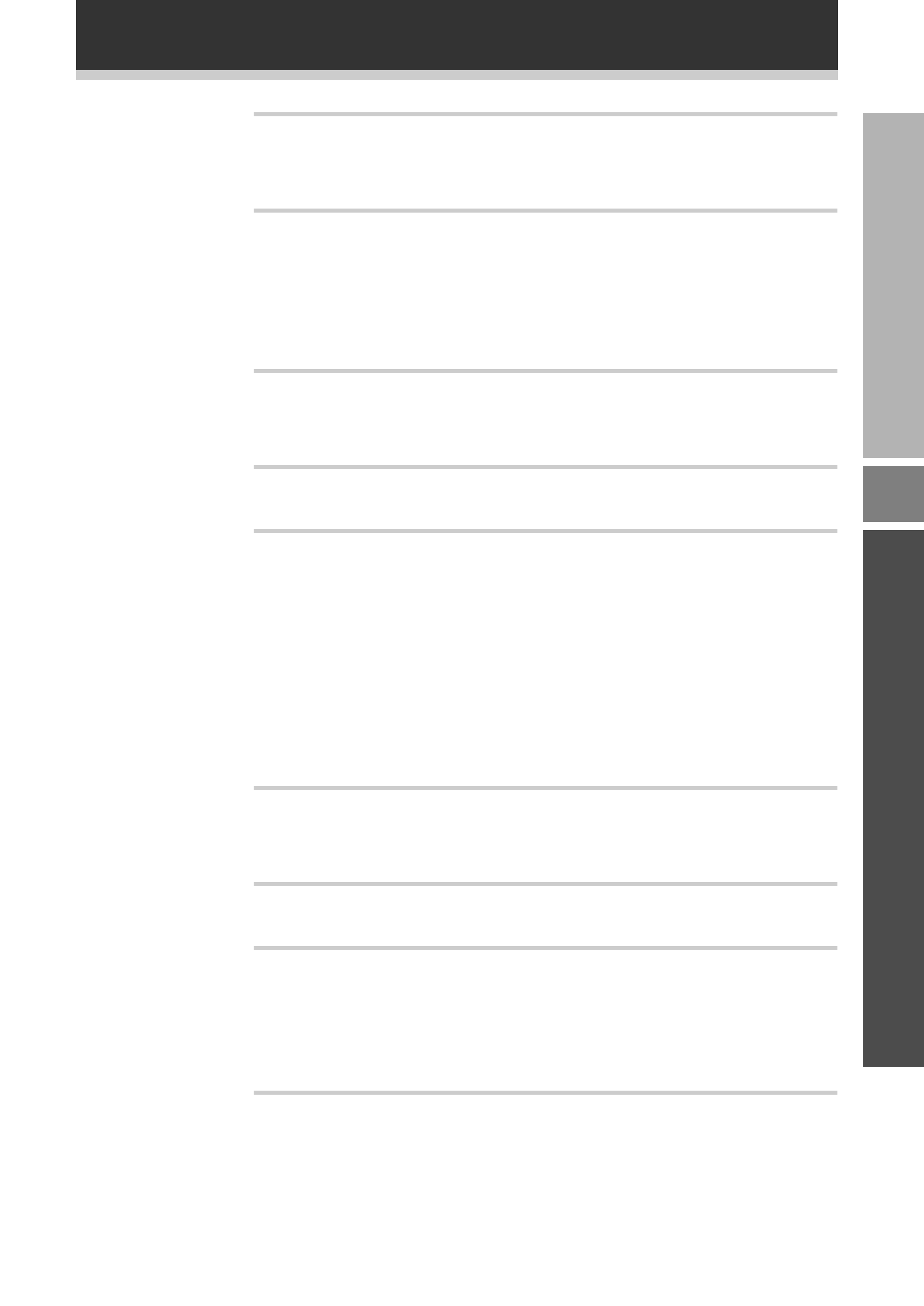 Before You Start ........................................................................................... 6
Checking the Supplied Accessories ........................................................................ 6
How to Use This Manual .......................................................................................... 6
Opening the Front Panel .......................................................................................... 6
Preparing the Remote Control ................................................................................. 7
Connecting Your Equipment ....................................................................... 8
Audio Components ................................................................................................... 8
Video Components ................................................................................................... 9
Digital Connections ................................................................................................. 10
External Decoder Input ........................................................................................... 12
Antennas .................................................................................................................. 13
Speakers .................................................................................................................. 14
Connecting Additional Amplifiers ......................................................................... 17
Power Connections (AC OUTLETS) ....................................................................... 17
Displays and Controls ................................................................................ 18
Display ..................................................................................................................... 18
Front Panel (VSX-D938TX) ..................................................................................... 20
Front Panel (VSX-D908TX/D908TX-G) ................................................................... 22
Remote Control ....................................................................................................... 24
Surround Sound Set Up ............................................................................ 26
On Screen Display .................................................................................................. 26
Setting Up for Surround Sound ............................................................................ 27
Basic Playback ............................................................................................ 38
Playing Sources with Stereo Sound ...................................................................... 38
Sound Modes .......................................................................................................... 39
Selecting a Sound Mode ........................................................................................ 41
Playing Sources with Dolby Digital or DTS Sound .............................................. 42
Using MPEG audio discs (VSX-D938TX only) ...................................................... 43
Switching ANALOG/DIGITAL signal input ............................................................ 44
Reducing noise during playback (DIGITAL NR function) ..................................... 45
Listening in MIDNIGHT LISTENING mode ............................................................ 46
External decoder playback (front panel only) ....................................................... 47
96kHz/24bit performance ........................................................................................ 47
Listening in LOUDNESS mode (front panel only) ................................................ 48
Adjusting bass and treble (tone control) (front panel only) ................................ 48
Direct playback (front panel only) ......................................................................... 48
Adjusting the brightness of the display (front panel only) .................................. 49
Using the Tuner .......................................................................................... 50
Automatic and Manual Tuning .............................................................................. 50
Direct Access Tuning .............................................................................................. 51
Memorizing Frequently Used Stations ................................................................. 52
Recalling Memorized Stations ............................................................................... 53
Remote Control of Other Components .................................................... 54
Setting Up the Remote Control to Control Other Components .......................... 54
Remote Controlling Other Components ............................................................... 58
Using Other Functions ............................................................................... 66
Recording from Audio Components ..................................................................... 66
Recording from Digital Audio Components ......................................................... 67
Recording from Video Components ...................................................................... 68
Multi Operations ..................................................................................................... 69
System OFF ............................................................................................................. 71
Setting Up the Direct Function .............................................................................. 72
Resetting the Remote Control ................................................................................ 74
Techno Tidbits and Problem-solving ........................................................ 76
Dolby Digital ............................................................................................................ 76
DTS ........................................................................................................................... 77
THX .......................................................................................................................... 78
MPEG Audio ............................................................................................................ 78
Preset Code List ...................................................................................................... 79
Troubleshooting ...................................................................................................... 84
Specifications .......................................................................................................... 86
---