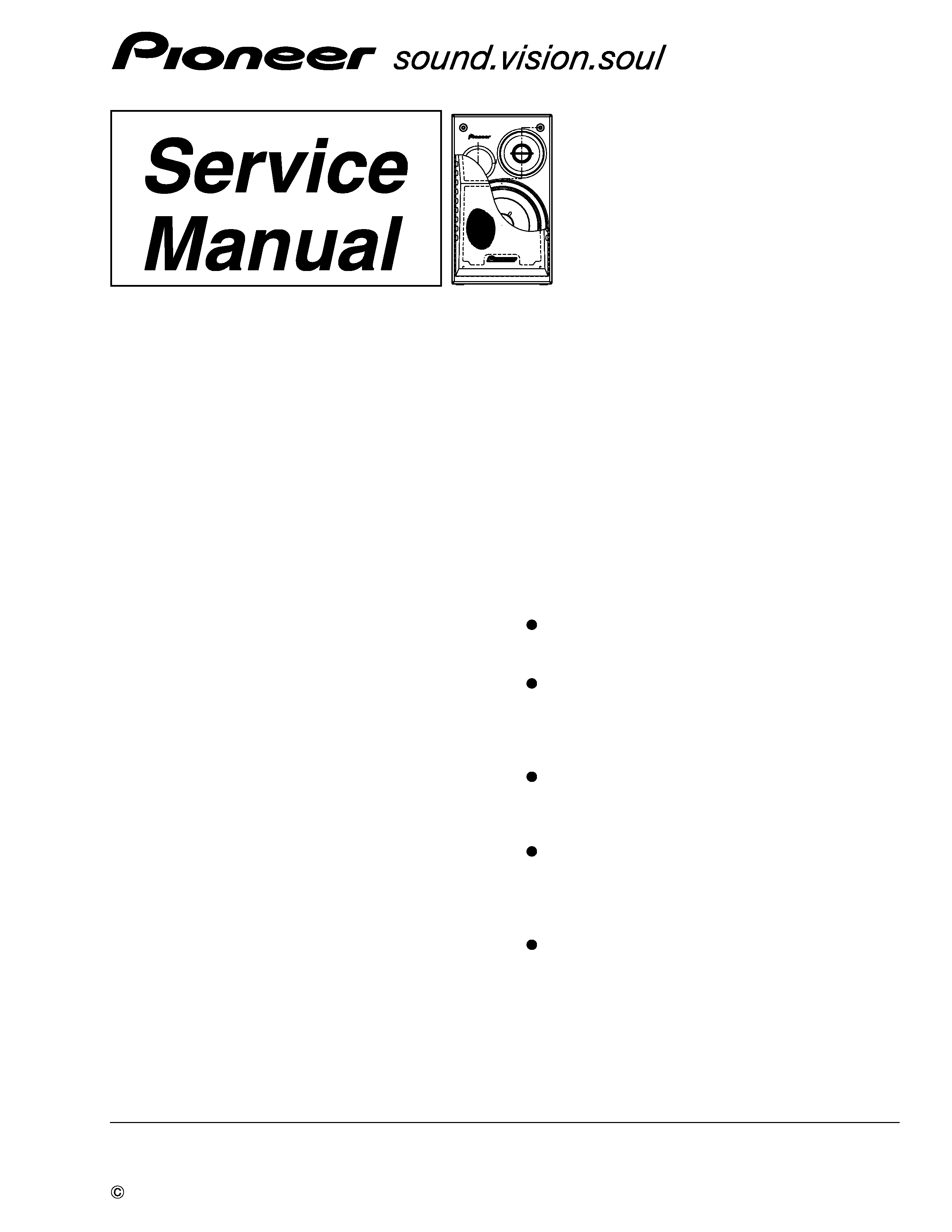 PIONEER CORPORATION
4-1, Meguro 1-chome, Meguro-ku, Tokyo 153-8654, Japan
PIONEER ELECTRONICS (USA) INC. P.O. Box 1760, Long Beach, CA 90801-1760, U.S.A.
PIONEER EUROPE NV Haven 1087, Keetberglaan 1, 9120 Melsele, Belgium
PIONEER ELECTRONICS ASIACENTRE PTE. LTD. 253 Alexandra Road, #04-01, Singapore 159936
T ­ ZZM JULY 2002 Printed in Japan
This service manual is intended for qualified service technicians; it is not meant
for the casual do-it-yourselfer. Qualified technicians have the necessary test
equipment and tools, and have been trained to properly and safely repair complex
products such as those covered by this manual.
Improperly performed repairs can adversely affect the safety and reliability
of the product and may void the warranty. If you are not qualified to perform the
repair of this product properly and safely, you should not risk trying to do so and
refer the repair to a qualified service technician.
This product contains lead in solder and certain electrical parts contain chemicals
which are known to the state of California to cause cancer, birth defects or other
Health & Safety Code Section 25249.6 ­ Proposition 65
REASSEMBLY AND DISASSEMBLY
The grille is attached to the cabinet by catches. Detach by
The cord stopper of connection cord is attached to the back
board by press-fitting. To detach it, pull it while rotating it
by the radio pincers.To attach it, press-fit it to the back
The cosmetic baffle assy is attached to the cabinet by 4 ex-
ternal boss head screws. To detach it, unfasten those
The woofer is attached to the inner baffle by 4 external
screws. To detach it, first remove the cosmetic baffle assy.
Then unfasten those screws. When attaching it, face its ter-
The tweeter is attached to the inner baffle by external adhe-
sive double-coated tape. To detach it, first remove the cos-
metic baffle assy and woofer, next remove the tweeter cord
in the cabinet from the woofer. Then remove the tweeter
together with adhesive tape. When attaching it, first turn off
the back cover of adhesive double-coated tape and face its
cord downward. Next go it through the slit of the inner
baffle. Then attach the adhesive tape there not to project.
---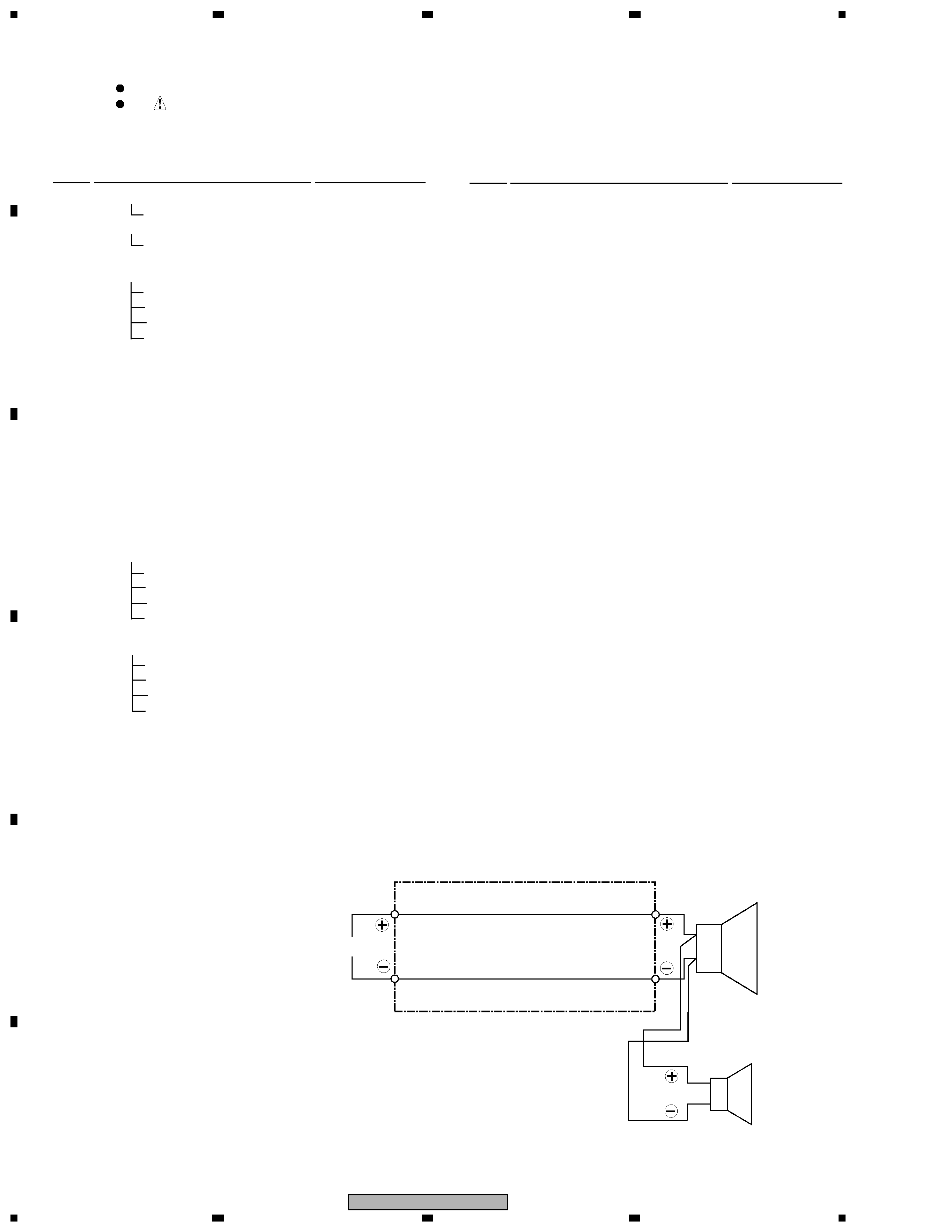 Parts marked by "NSP" are generally unavailable because they are not in our Master Spare Parts List.
mark found on some component parts indicates the importance of the safety factor of the part.
Therefore, when replacing, be sure to use parts of identical designation.
Acoustic Absorbent (110 x 63)
Acoustic Absorbent (110 x110)
Boss Head Screw (for Cos. Baffle) SBA1216
Transparency with Blue Line
Connection cord (SDD1314)
---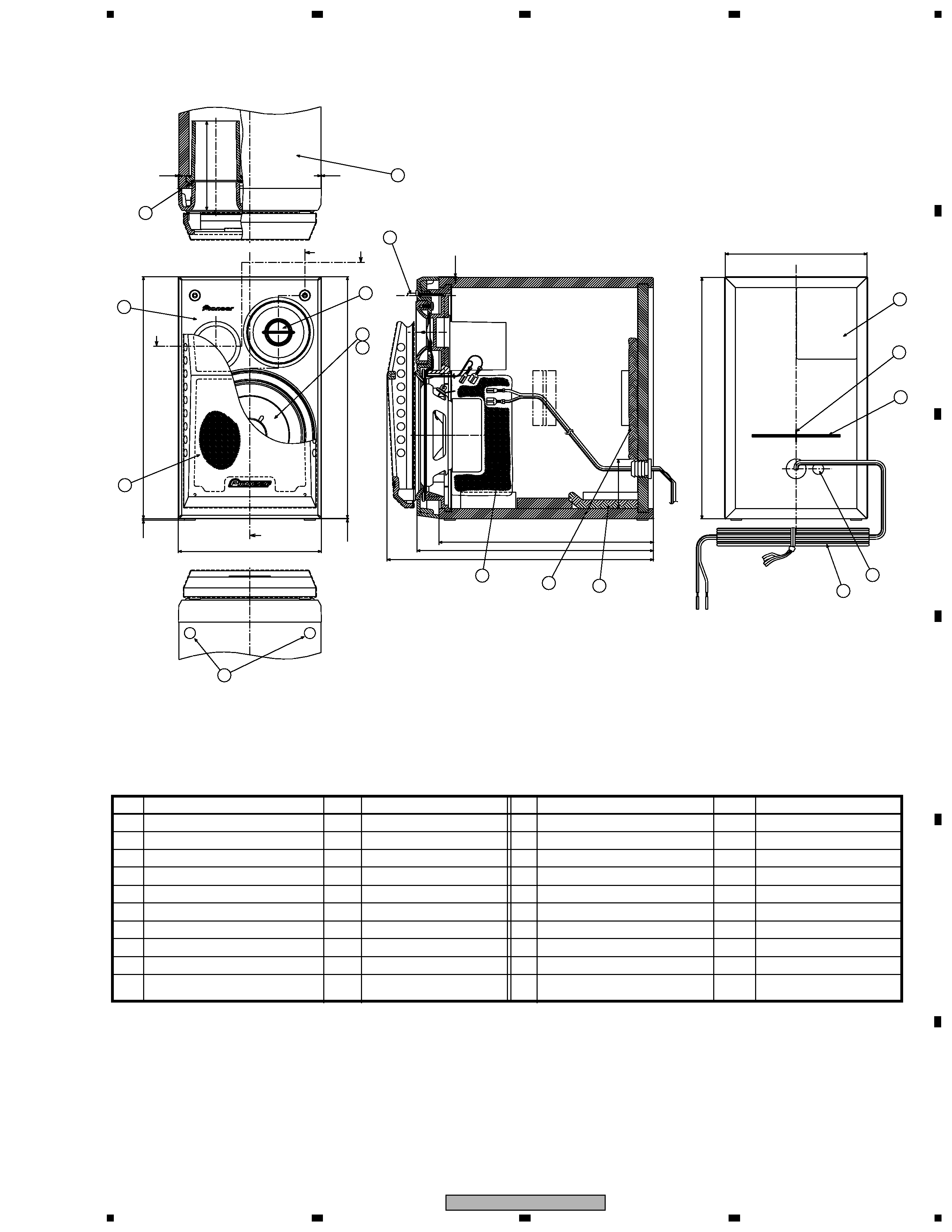 ·This figure shows "S-SV5-S-LR/XCN/WL,S-SV5-K-LR/XCN/WL"
for the left channel speaker.
·The right channel speaker is synmetrical to center line.
---