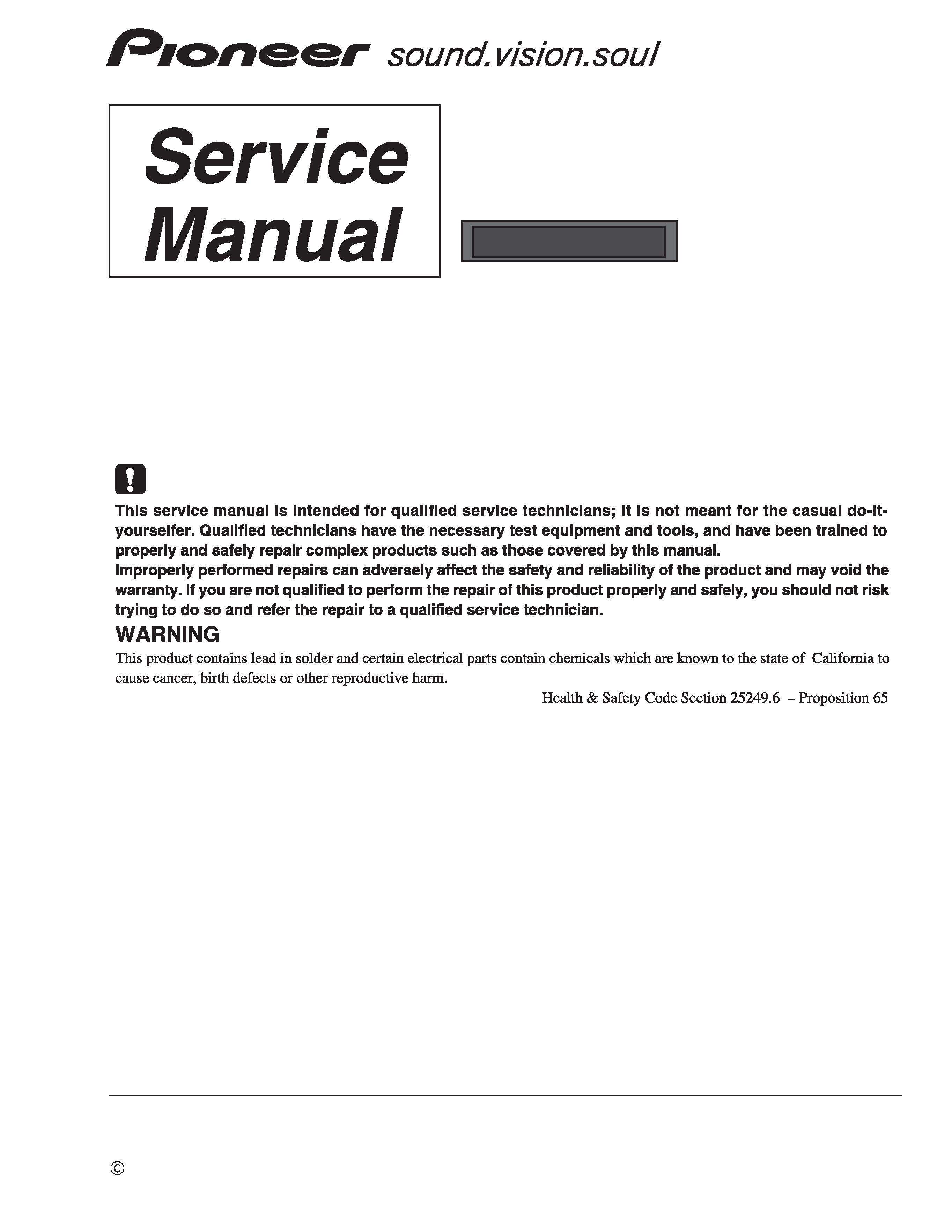 PIONEER CORPORATION
4-1, Meguro 1-chome, Meguro-ku, Tokyo 153-8654, Japan
PIONEER ELECTRONICS (USA) INC. P.O. Box 1760, Long Beach, CA 90801-1760, U.S.A.
PIONEER EUROPE NV Haven 1087, Keetberglaan 1, 9120 Melsele, Belgium
PIONEER ELECTRONICS ASIACENTRE PTE. LTD. 253 Alexandra Road, #04-01, Singapore 159936
1. REASSEMBLY AND DISASSEMBLY PRECAUTIONS
· The grille is attached to the cabinet with catches and adhesive.
To remove the grille, use a thin, rigid object, such as a flat blade
screwdriver or metal ruler, to pry it off, being careful not to
damage its acrylic surface. To reattach the grille, apply adhesive to
the catches and then press the grille firmly to the cabinet.
· Each woofer is attached to the cabinet with 4 screws accessible
from the outside. To remove the woofer, remove these screws. To
reassemble, make sure that the terminal plate of the speaker unit
faces to the right then reattach.
1. Remove the left woofer.
2. Remove the packing (SEC2186) between the left woofer and the
Note: As packing cannot be reused, procure new packing(SEC2186)
3. Remove the 3 screws. Then pass your hand through the hole for
the woofer and pull out the reinforcing plate.
4. Remove the 4 screws from the tweeter, then pull the tweeter out
through the hole for the woofer. To reinstall the tweeter, place it
so that its terminal plate faces to the left. Reattach the tweeter so
that the opening of the horn faces upward.
1. The Network Assy for the tweeter is located at the left of the left
woofer, and the Network Assy for the woofer is located at the right
2. As the screws are covered by packing, before removing the
Network Assy remove the packing first, then the woofer. As
packing cannot be reused, procure new packing (SEC2186) for
3. Each Network Assy is attached to the inside of the cabinet with 4
screws accessible from the outside.
4. Pass your hand through the hole for the woofer and securely hold
the Network Assy in place while removing the 4 screws. Pull the
Network Assy out through the hole for the woofer.
T-ZZR JAN. 2008 printed in Japan
---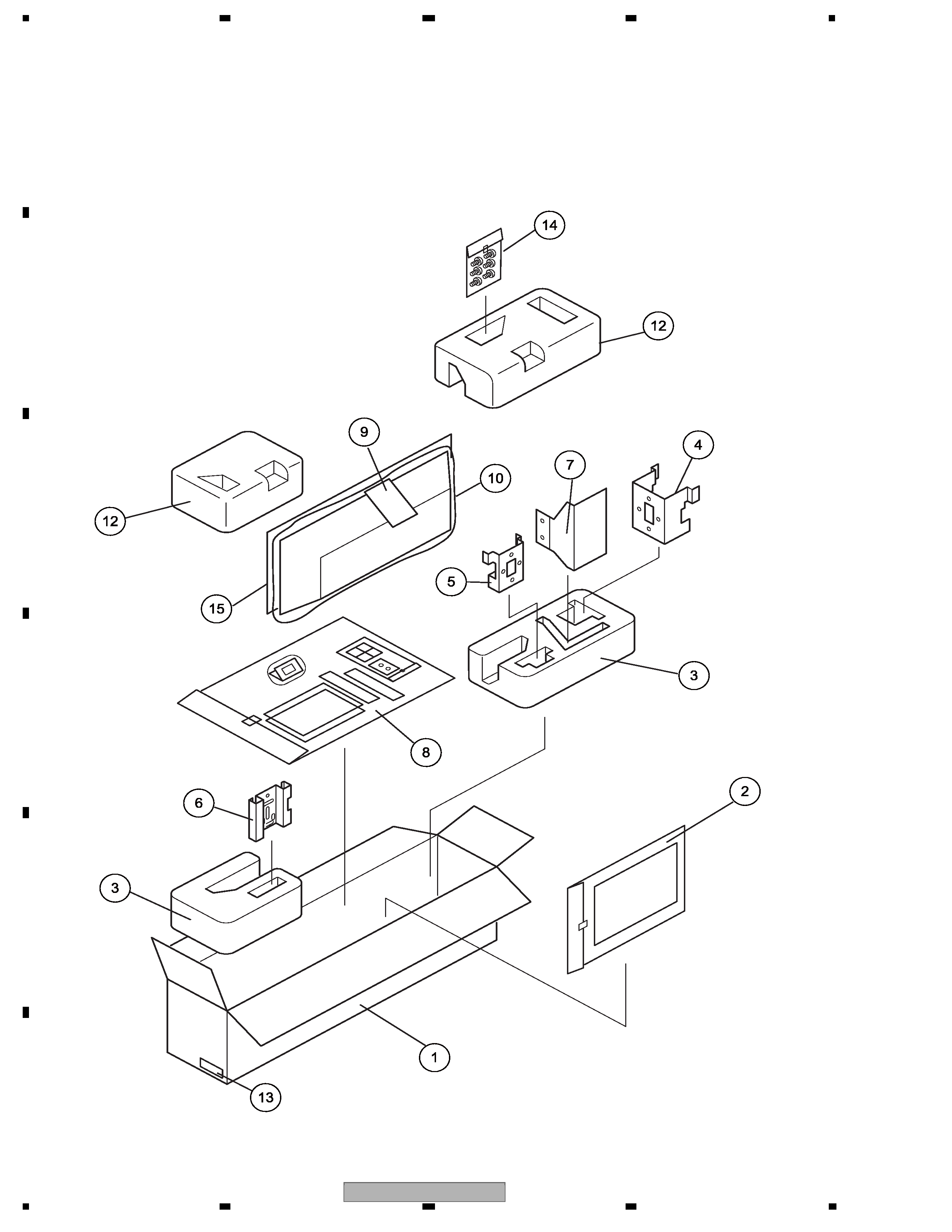 2. EXPLODED VIEWS AND PARTS LIST
· Parts marked by " NSP " are generally unavailable because they are not in our Master Spare Parts List.
> mark found on some component parts indicates the importance of the safety factor of the part.
Therefore, when replacing, be sure to use parts of identical designation.
---

2..Wall Mounting Template
2..Operating Instructions
---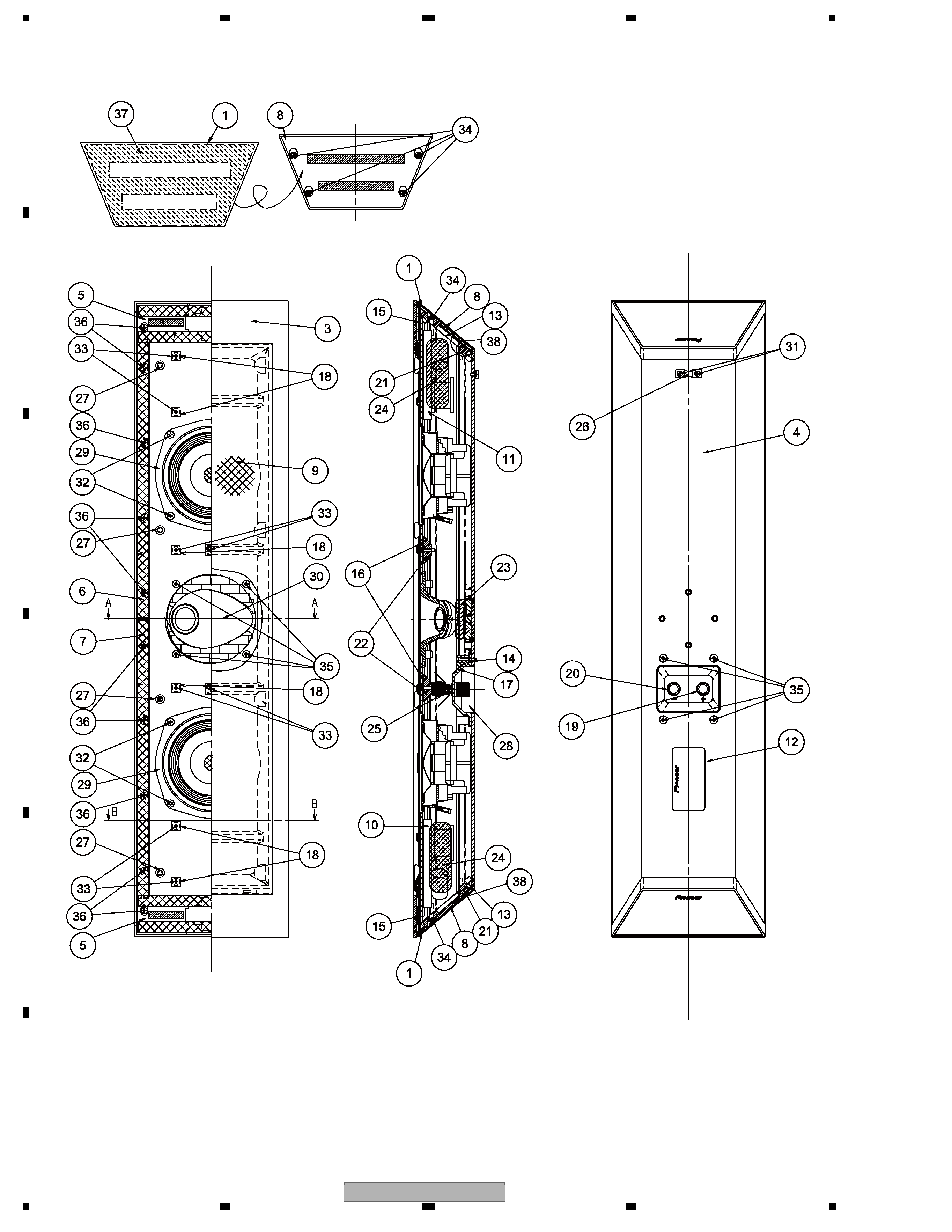 ---

SPEAKER SYSTEM Parts List
---