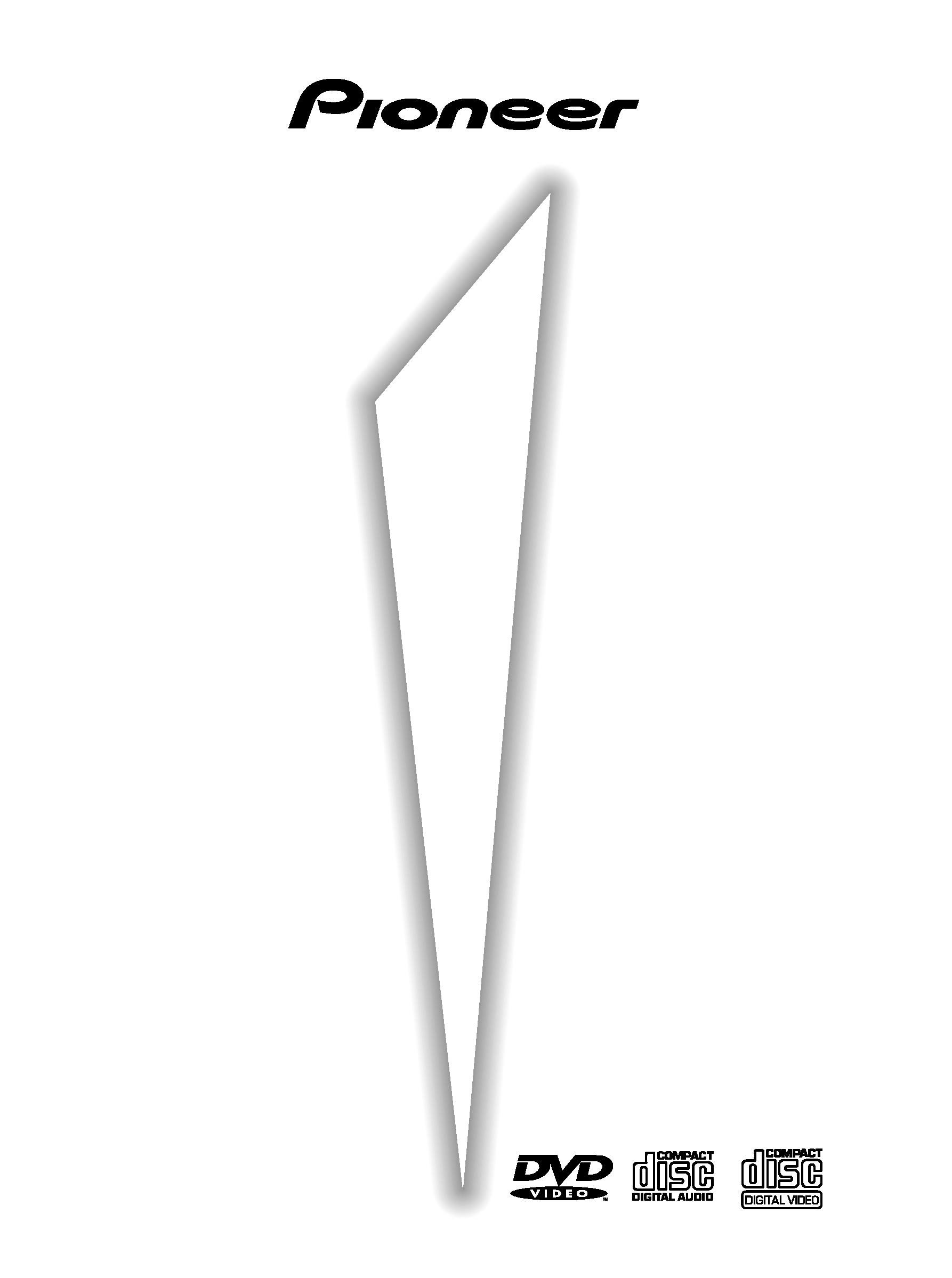 (with liquid crystal display)
---

WARNING: TO PREVENT FIRE OR SHOCK HAZARD, DO
NOT EXPOSE THIS APPLIANCE TO RAIN OR MOISTURE.
The lightning flash with arrowhead
symbol, within an equilateral triangle,
is intended to alert the user to the
presence of uninsulated "dangerous
voltage" within the product's
enclosure that may be of sufficient
magnitude to constitute a risk of
electric shock to persons.
TO PREVENT THE RISK OF ELECTRIC
SHOCK, DO NOT REMOVE COVER (OR
BACK). NO USER-SERVICEABLE
PARTS INSIDE. REFER SERVICING TO
QUALIFIED SERVICE PERSONNEL.
The exclamation point within an
equilateral triangle is intended to alert
the user to the presence of important
operating and maintenance (servicing)
accompanying the appliance.
THE POWER ON/OFF/HOLD SWITCH IS
SECONDARY CONNECTED AND THEREFORE
DOES NOT SEPARATE THE UNIT FROM
MAINS POWER IN THE STANDBY POSITION.
---

PURCHASE OF THIS FINE PIONEER
Pioneer is on the leading edge of DVD research
for consumer products and this unit incorporates
the latest technological developments.
We are sure you will be fully satisfied with the
Thank you for your support.
Please read through these operating
instructions so you will know how to operate
your model properly. After you have finished
reading the instructions, put them away in a
safe place for future reference.
· This player is not suitable for commercial use.
This product incorporates copyright protection
technology that is protected by method claims
of certain U. S. patents and other intellectual
property rights owned by Macrovision
Corporation and other rights owners. Use of this
copyright protection technology must be
Authorized by Macrovision Corporation, and is
intended for home and other limited viewing
uses only unless otherwise authorized by
Macrovision corporation. Reverse engineering or
disassembly is prohibited.
---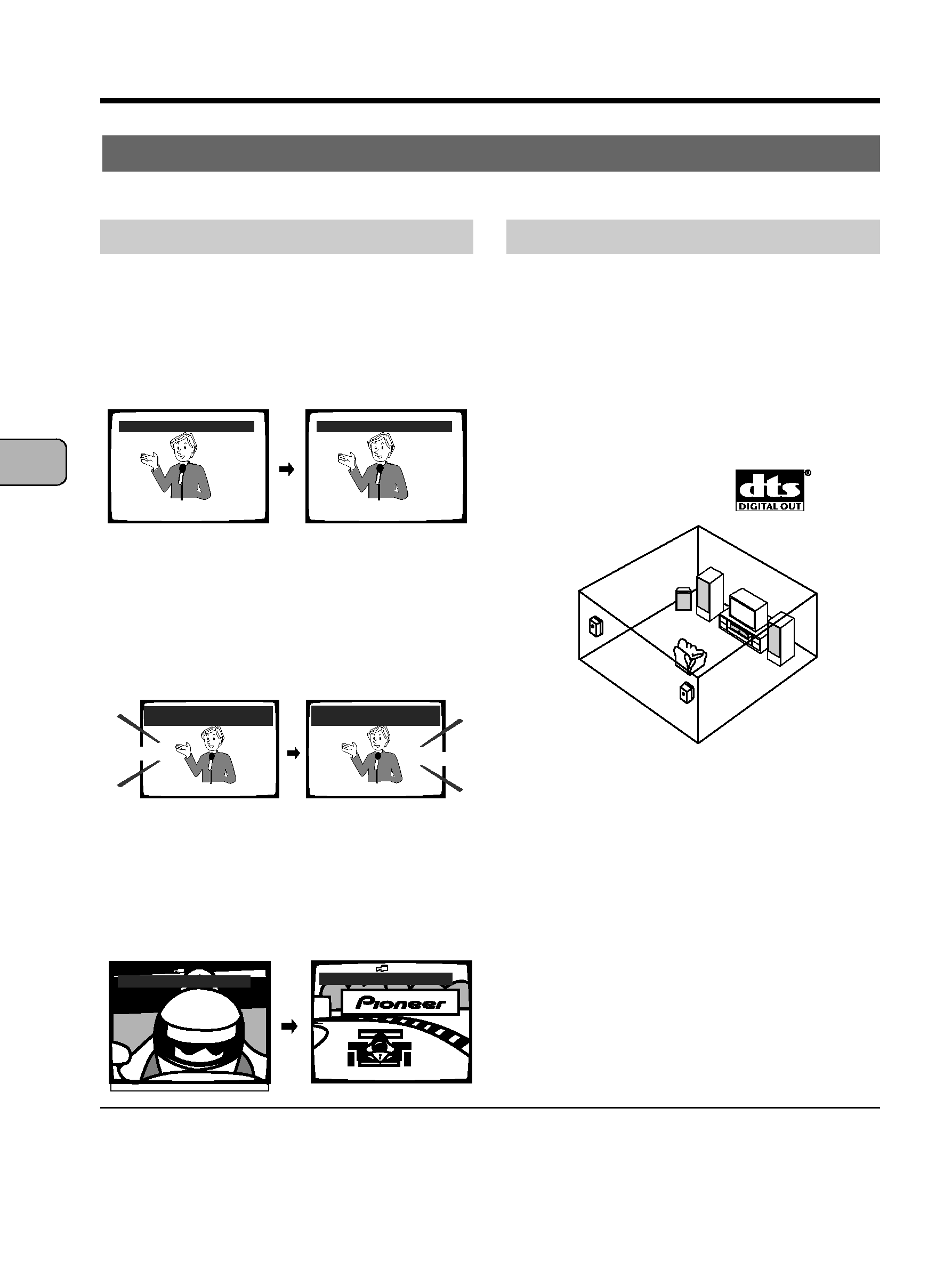 Choice of the desired subtitle
With this player you can select one of
several subtitle languages recorded
on the DVD. (Pages 63 and 75)
Choice of the desired audio
With this player you can select one of
several audio languages recorded on
the DVD. (Pages 64 and 77)
Choice of the desired angle
With this player you can select one of
several viewing angles recorded on
Various DVD sound options
Dolby Digital/DTS compatibility -
for the powerful sound of movie
DVDs of movies or music with sound
recorded on 5.1 channels can be
played with a rich sense of presence.
24 bit/96 kHz compatibility for
even higher sound quality than
This player offers direct 96 kHz signal
output, providing high quality stereo
*1): A separately sold compatible amplifier/
decoder, etc., are required for playing
Dolby Digital*/DTS** sound.
Manufactured under license from Dolby Laboratories. "Dolby", "AC­3" and the double-D symbol are trademarks of
Dolby Laboratories. Confidential Unpublished Works. © 1992-1997 Dolby Laboratories. All rights reserved.
** "DTS" and "DTS Digital Surround" are trademarks of Digital Theater Systems, Inc. Manufactured under license from
Digital Theater Systems, Inc.
---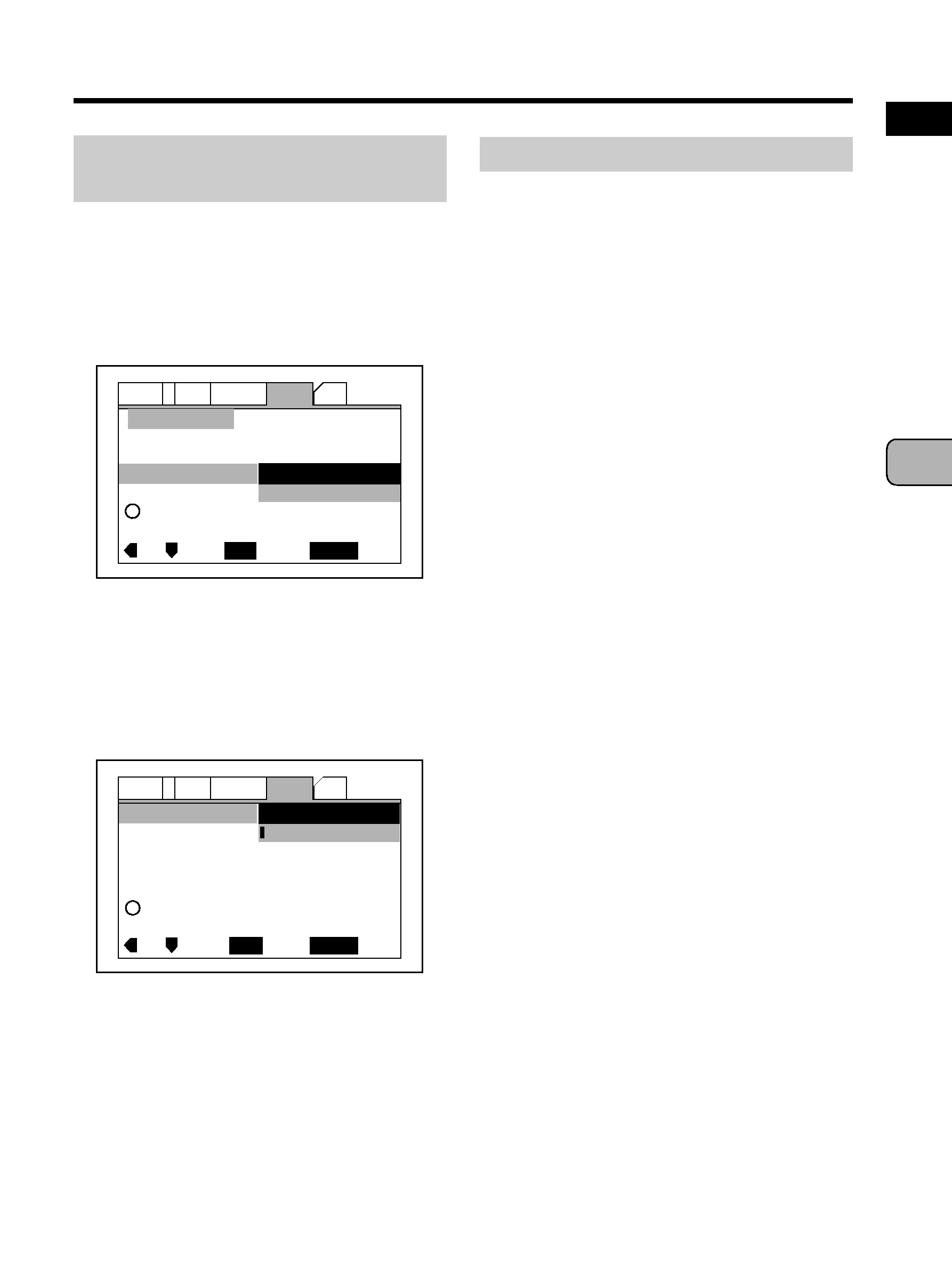 Setup screen with top priority on easy
The Setup Navigator function
automatically sets the disc language
and settings related to connections
with a TV and amplifier. (Page 42)
Choice of two system setup modes
This player offers a choice of two
system setup modes: "Basic" for
easy setup and "Expert" for more
advanced settings. (Pages 57 and 62)
Quick setup screen settings
On-screen information helps you
make the settings on the setup
Selection of screen size at the
The screen size of the PDV-LC10's
wide 7-inch thin liquid crystal display
can be switched between normal,
full, zoom and off at the touch of a
Setup screen settings can be made
and checked during playback
Unlike previous players, on this player
the setup screen can be displayed
and the settings made or checked
while the disc is playing, providing
Battery pack for outdoor use
The battery pack (PDV-BT10) is also
This player is designed to use
minimal electricity when in the
standby mode. Refer to page 125 for
the power consumption in the
Widescreen TV 16:9 aspect ratio
---