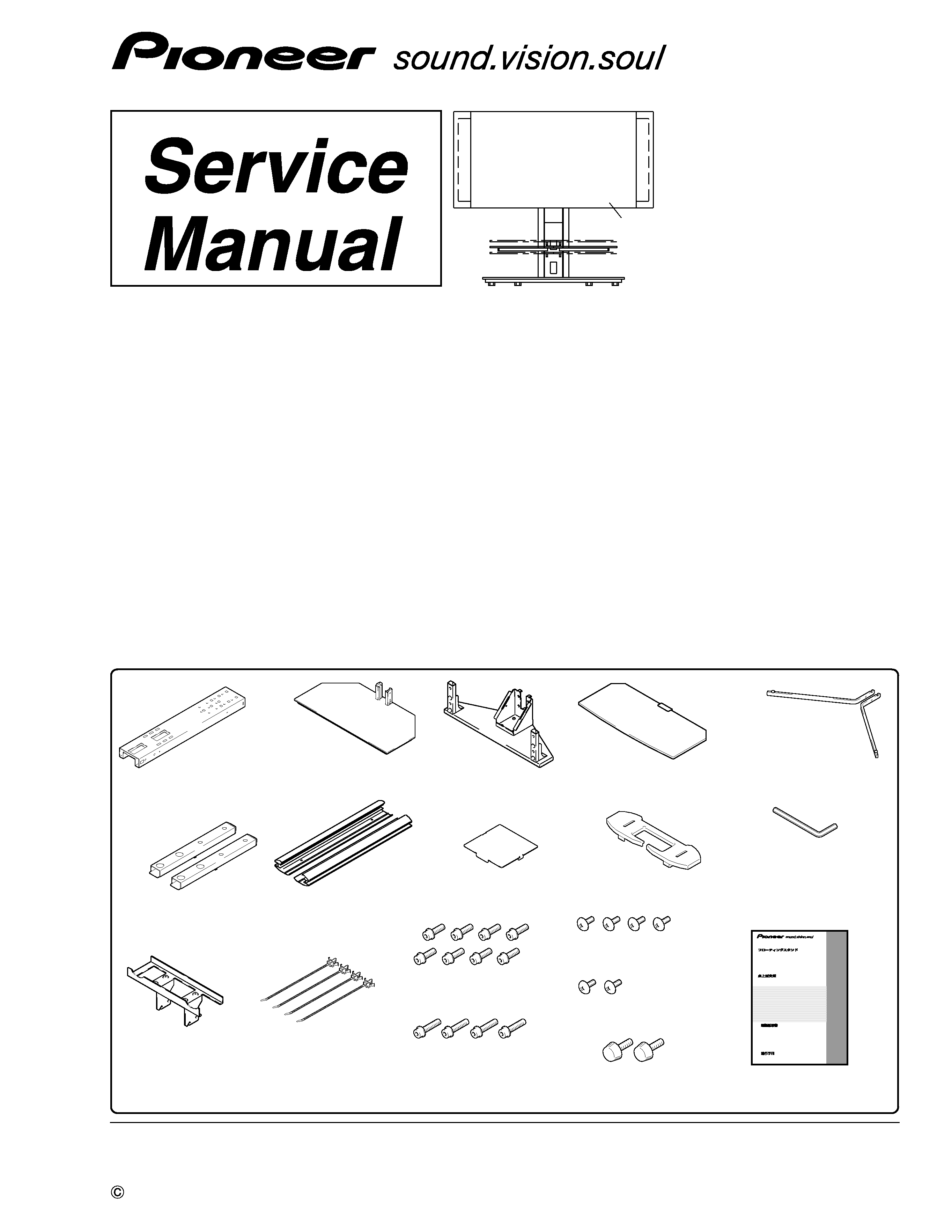 PIONEER CORPORATION
4-1, Meguro 1-chome, Meguro-ku, Tokyo 153-8654, Japan
PIONEER ELECTRONICS (USA) INC. P.O. Box 1760, Long Beach, CA 90801-1760, U.S.A.
PIONEER EUROPE NV Haven 1087, Keetberglaan 1, 9120 Melsele, Belgium
PIONEER ELECTRONICS ASIACENTRE PTE. LTD. 253 Alexandra Road, #04-01, Singapore 159936
T ­ ZZE JUNE 2004 Printed in Japan
7 Checking the Enclosed Parts
· Operating instructions x 1
· Center support column x1
(with short support legs)
(x2, one left and one right)
(Opposite side 6mm for M8 use)
· Screws (M4 x 10 mm Silver) x4
Soporte para colocar en el suelo
· Screws (M4 x 10 mm Black) x2
---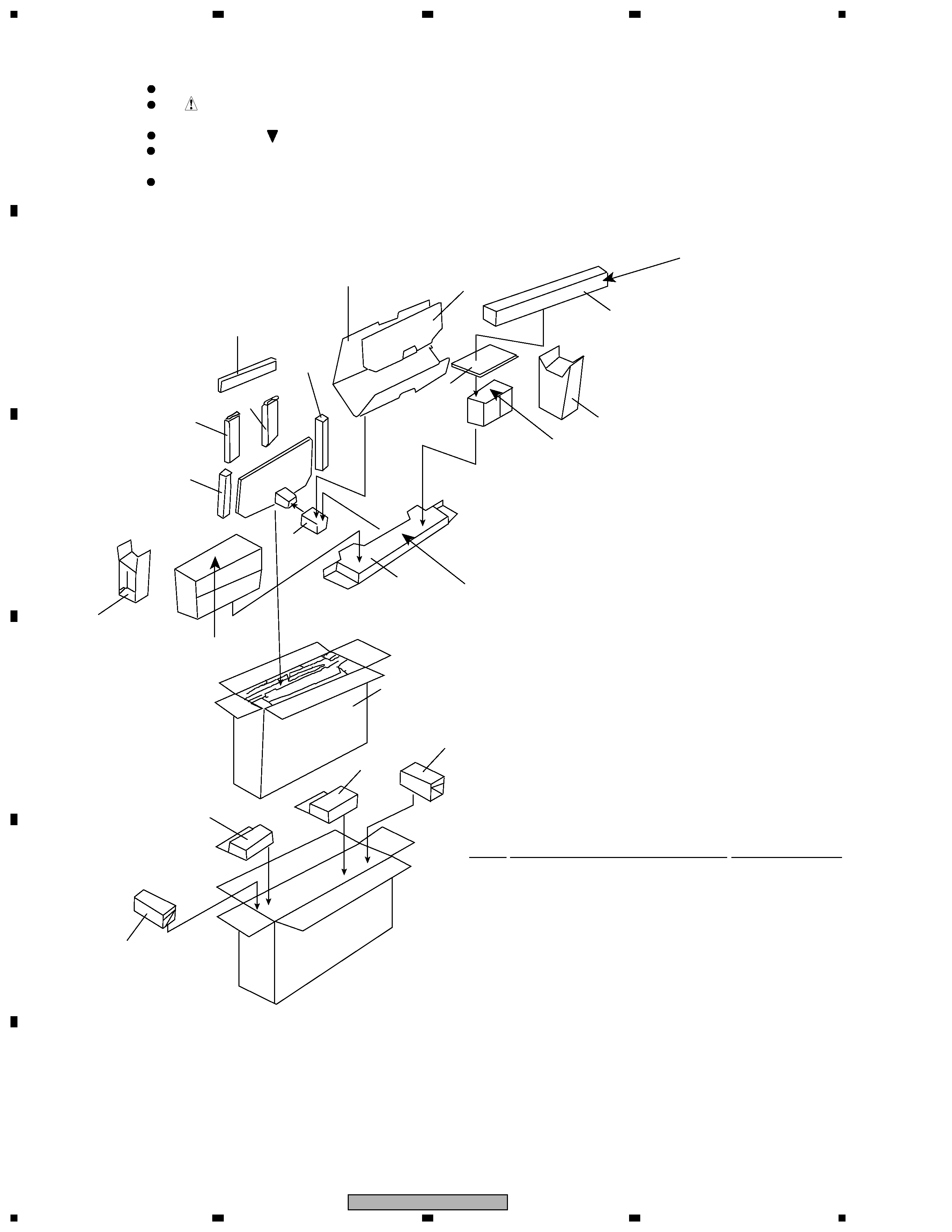 Parts marked by "NSP" are generally unavailable because they are not in our Master Spare Parts List.
mark found on some component parts indicates the importance of the safety factor of the part.
Therefore, when replacing, be sure to use parts of identical designation.
mark on product are used for disassembly.
For the applying amount of lubricants or glue, follow the instructions in this manual.
(In the case of no amount instructions, apply as you think it appropriate.)
Reference Nos. indicate the pages and Nos. in the service manual for the base model.
1. EXPLODED VIEWS AND PARTS LIST
(Japanese/English/French/German/Italian/Dutch/
---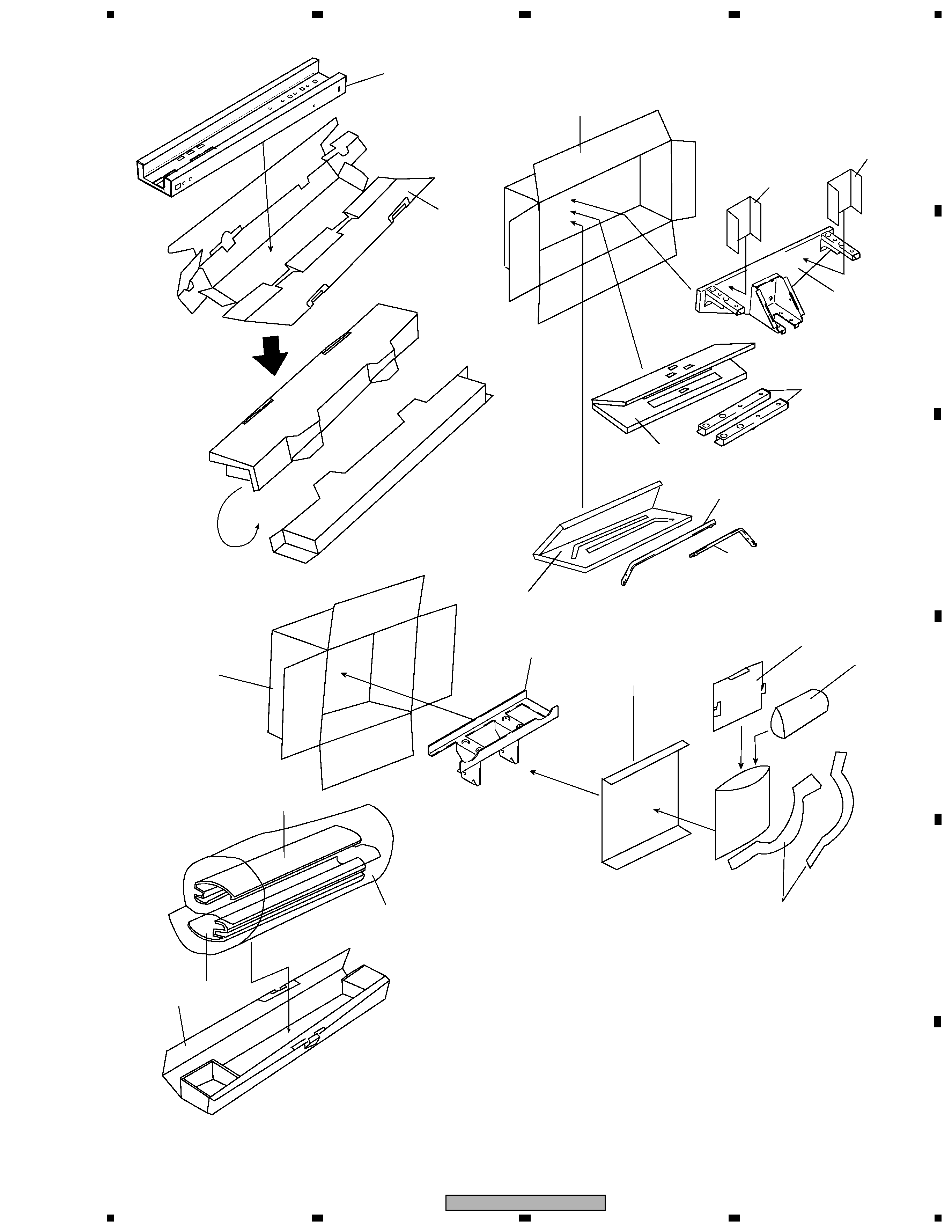 ---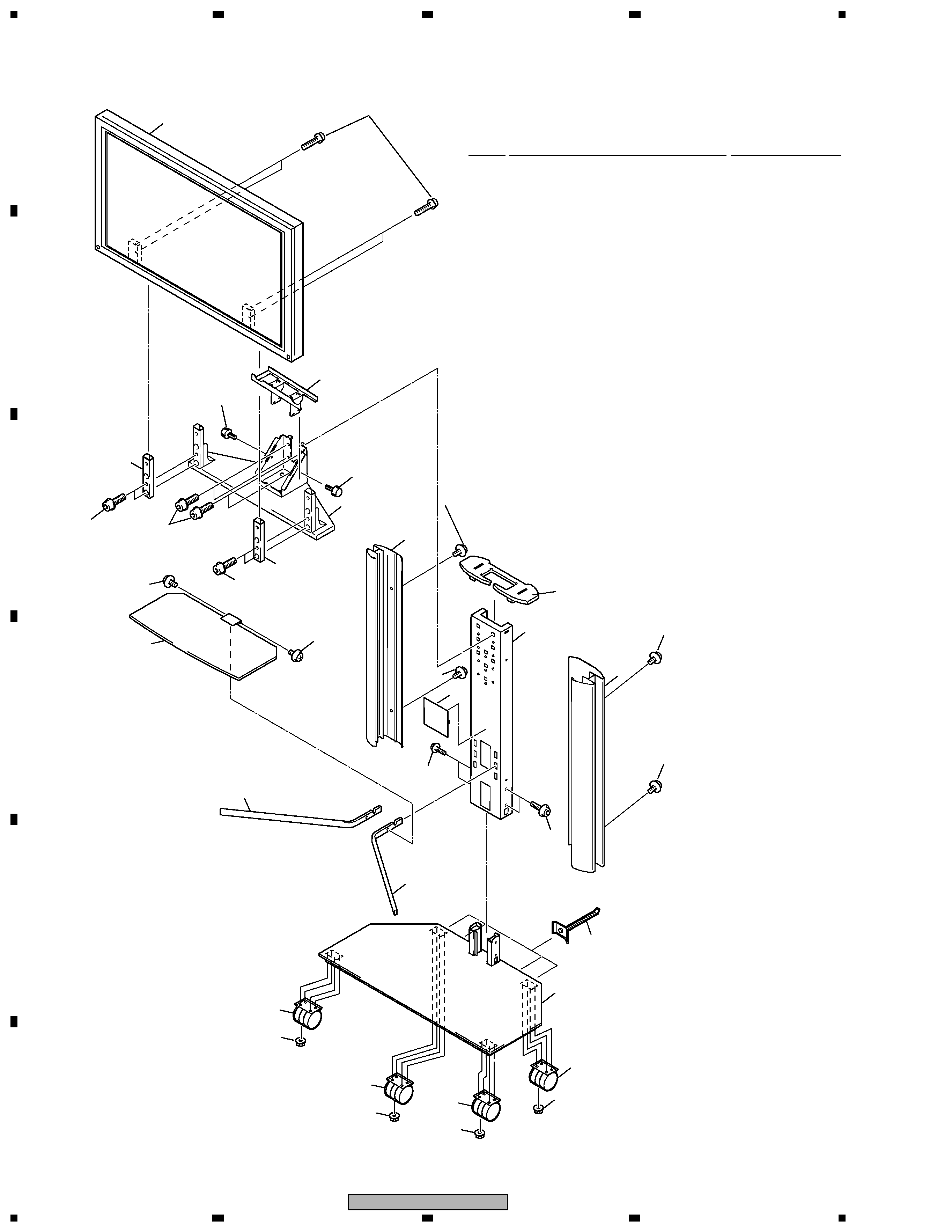 ---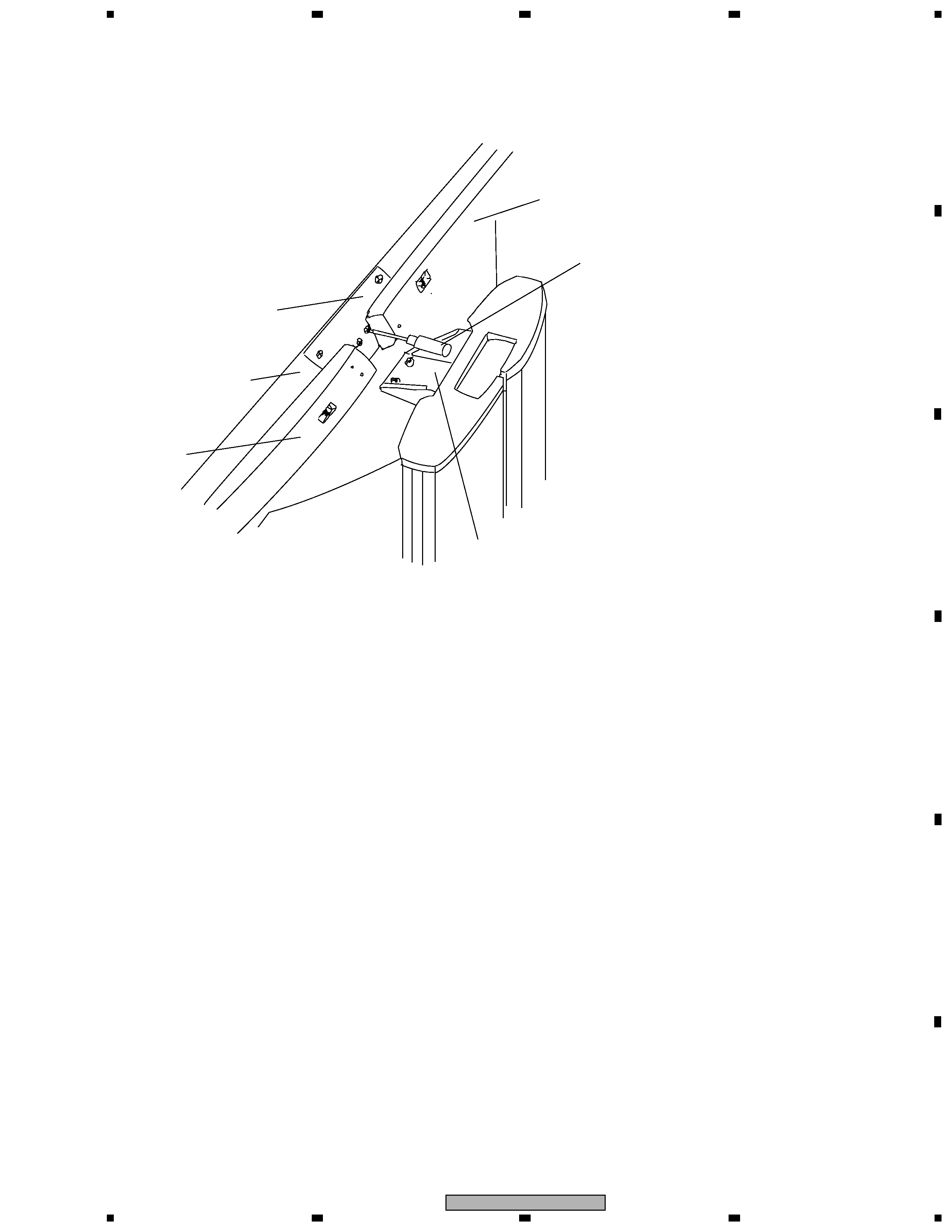 Unfasten screws attached to the Speaker fitting plate
by a medium-sized screwdriver, because there is
no space between the PDP blacket and the
Bracket
for installing the speakers at the bottom for center
·
How to detach the speaker together with the plasma display and the stand.
---