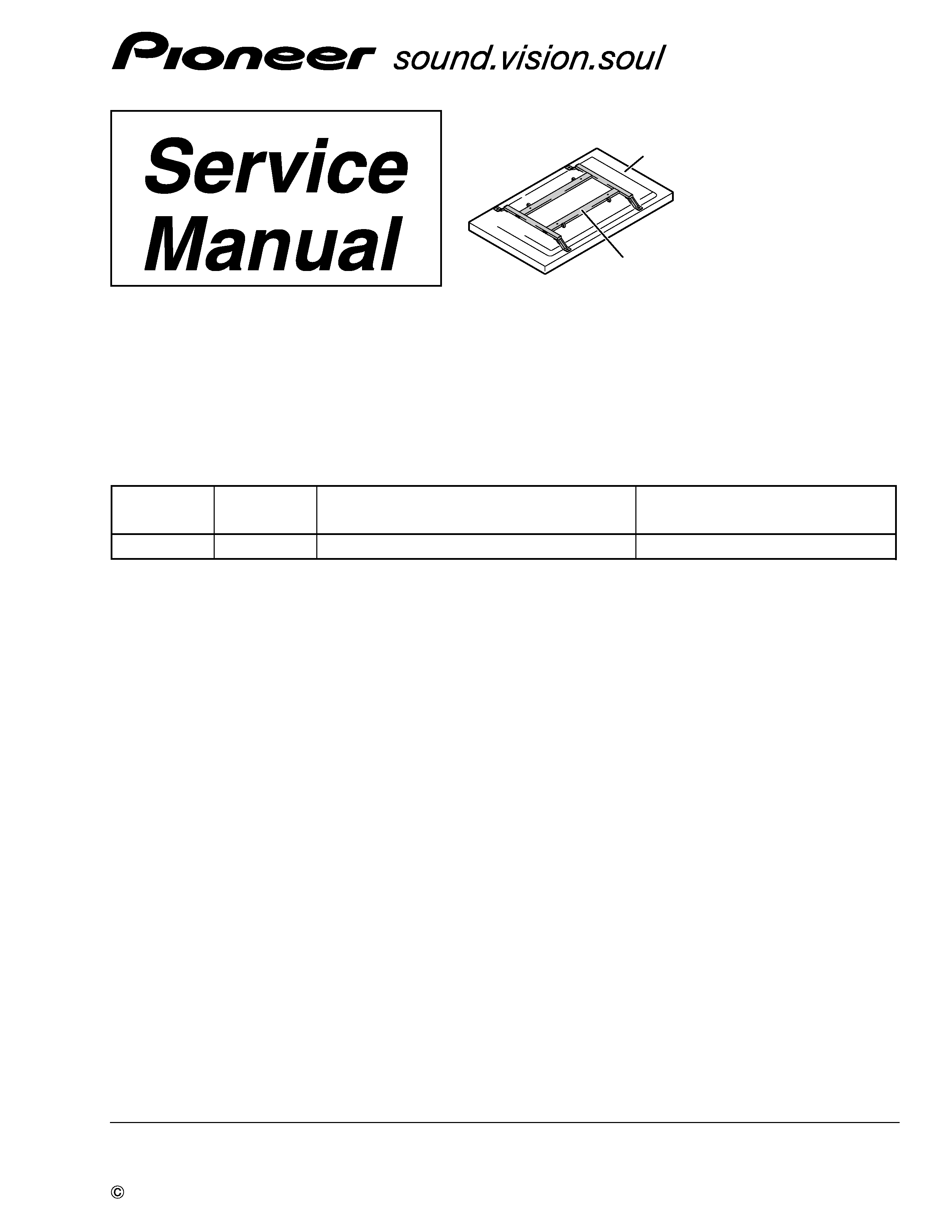 PIONEER CORPORATION
4-1, Meguro 1-chome, Meguro-ku, Tokyo 153-8654, Japan
PIONEER ELECTRONICS (USA) INC. P.O. Box 1760, Long Beach, CA 90801-1760, U.S.A.
PIONEER EUROPE NV Haven 1087, Keetberglaan 1, 9120 Melsele, Belgium
PIONEER ELECTRONICS ASIACENTRE PTE. LTD. 253 Alexandra Road, #04-01, Singapore 159936
T ­ ZZM SEPT. 2006 Printed in Japan
THIS MANUAL IS APPLICABLE TO THE FOLLOWING MODEL(S) AND TYPE(S).
---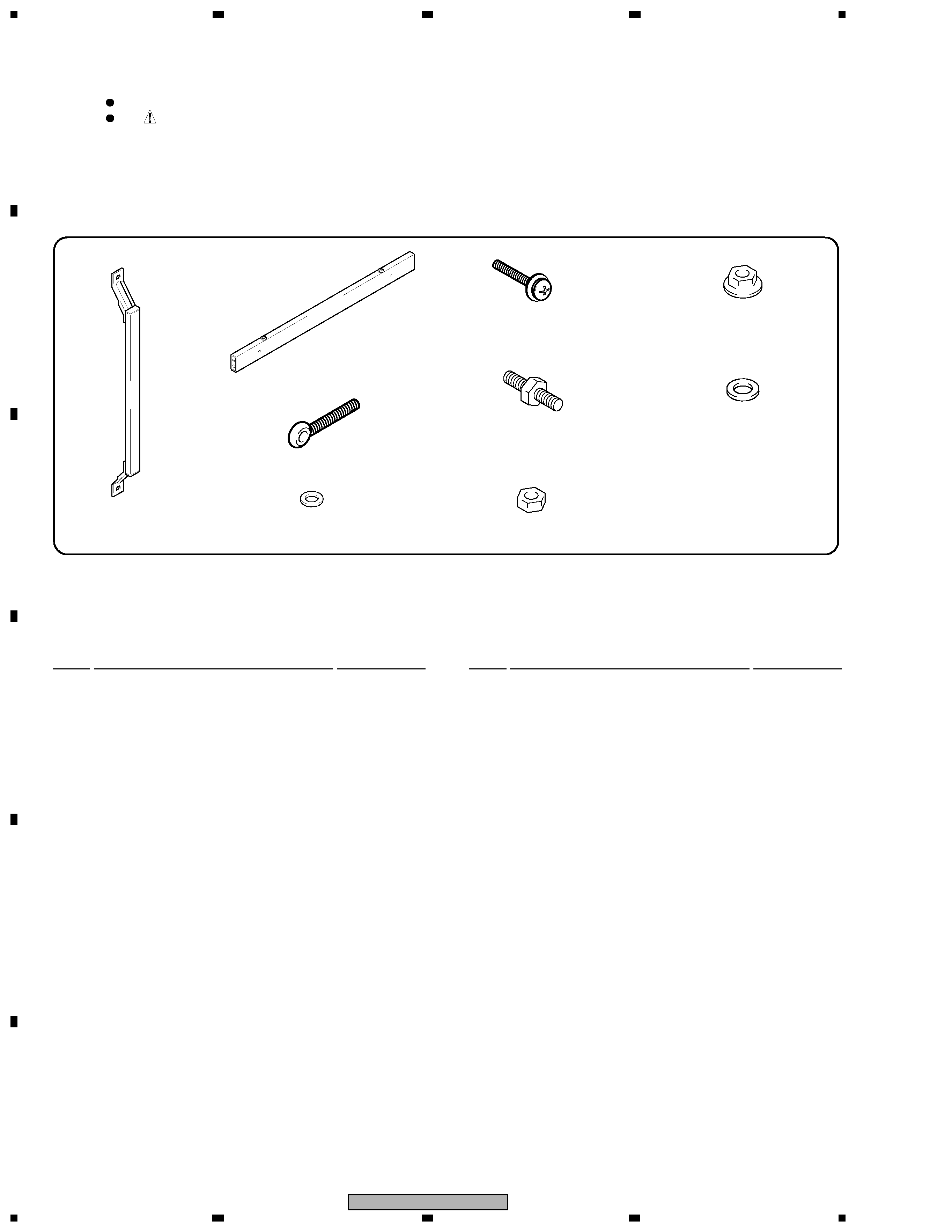 Parts marked by "NSP" are generally unavailable because they are not in our Master Spare Parts List.
mark found on some component parts indicates the importance of the safety factor of the part.
Therefore, when replacing, be sure to use parts of identical designation.
7 Confirming the Parts Provided
Prior to assembly, confirm the parts that have been provided. (Quantities are indicated in parentheses)
6 Monitor mounting bolt (4)
9 Large M8 flat washer (8)
4 Small M8 flat washer (4)
Horizontal frame ASSY (UH)
Screw with washer M5 x 50
M8 hexagonal nut with spring washer AZB1514
(Japanese, English, French,
German, Italian, Dutch, Spanish)
Document for contacting handling agent BZR1069
---