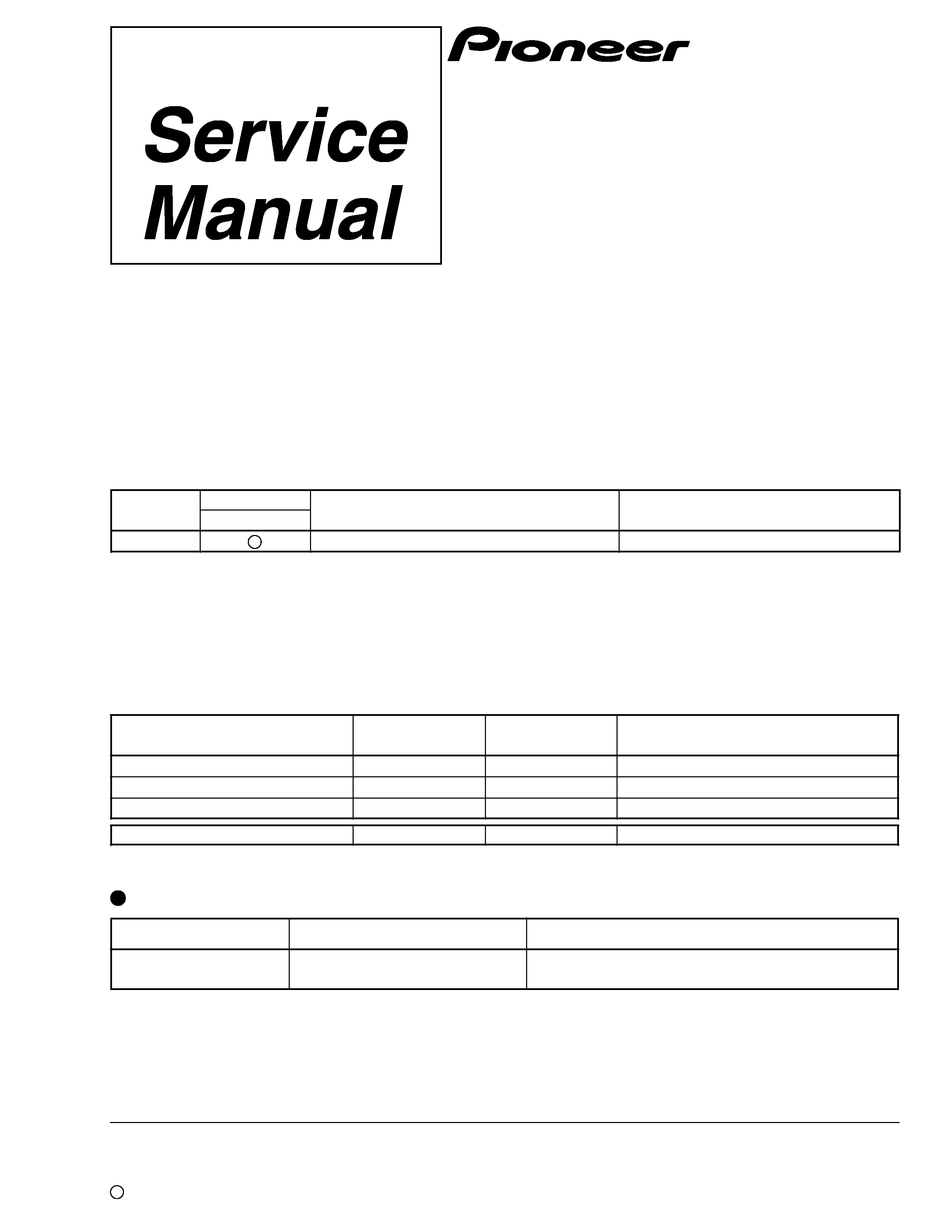 PIONEER CORPORATION
4-1, Meguro 1-chome, Meguro-ku, Tokyo 153-8654, Japan
PIONEER ELECTRONICS SERVICE, INC. P.O. Box 1760, Long Beach, CA 90801-1760, U.S.A.
PIONEER EUROPE NV Haven 1087, Keetberglaan 1, 9120 Melsele, Belgium
PIONEER ELECTRONICS ASIACENTRE PTE. LTD. 253 Alexandra Road, #04-01, Singapore 159936
T ­ ZZV OCT. 2000 Printed in Japan
This service manual should be used together with the following manual(s):
DC power supplied from other system component
THIS MANUAL IS APPLICABLE TO THE FOLLOWING MODEL(S) AND TYPE(S).
¶ This product is a system(s) component.
This product does not function properly independently ; to avoid malfunctions, be
sure to connect it to the prescribed system component(s), otherwise damage may
¶ Please connect it to the STEREO CD TUNER XC-NS3V and STEREO POWER AMPLI-
FIER M-NS1 for adjustment and operation inspection.
---

CONTRAST OF MISCELLANEOUS PARTS
Parts marked by "NSP" are generally unavailable because they are not in our Master Spare Parts List.
mark found on some component parts indicates the importance of the safety factor of the part.
Therefore, when replacing, be sure to use parts of identical designation.
mark on product are used for disassembly.
Reference Nos. indicate the pages and Nos. in the service manual for the base model.
MJ-NS1/ZPW/DF and MJ-NS1/ZPWXJ are constructed the same except for the following:
---