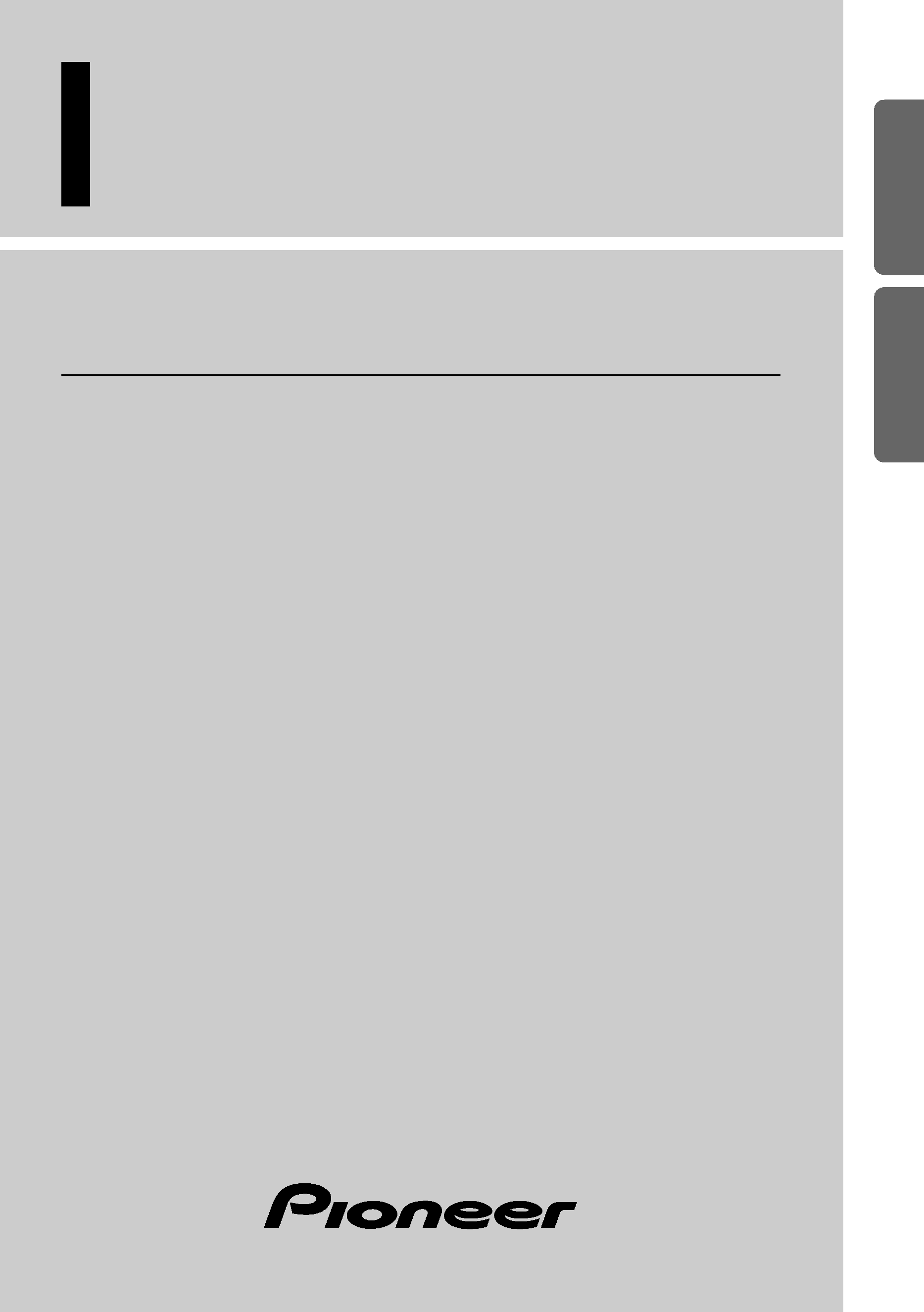 High power Cassette player with FM/MW/LW tuner
---

Key Finder .................................................... 2
Before Using This Product ...................... 3
About This Product .......................................... 3
About This Manual ............................................ 3
Precaution .......................................................... 3
In Case of Trouble ............................................ 3
Basic Operation ........................................ 4
To Listen to Music ............................................ 4
Basic Operation of Tuner .................................. 5
Basic Operation of Cassette Player .................. 6
Fast Forward/Rewind and Music Serch
Tuner Operation ........................................ 7
Best Stations Memory (BSM)
Using the Cassette Player ........................ 8
Audio Adjustment ...................................... 9
Selecting the Equalizer Curve .......................... 9
Entering the Audio Menu .................................. 9
Audio Menu Functions .................................... 10
Equalizer Curve Adjustment
Loudness Adjustment (LOUD)
Front Image Enhancer Function (FIE)
Source Level Adjustment (SLA)
the Front Panel .................................. 14
Theft Protection .............................................. 14
Detaching the Front Panel
Replacing the Front Panel
Other Functions ........................................ 15
Setting the Time .............................................. 15
Displaying the Time ........................................ 16
Cellular Telephone Muting ............................ 16
Cassette Player and Care ...................... 17
Precaution ........................................................ 17
About the Cassette Player
Cleaning the Head .......................................... 17
Specifications .......................................... 18
---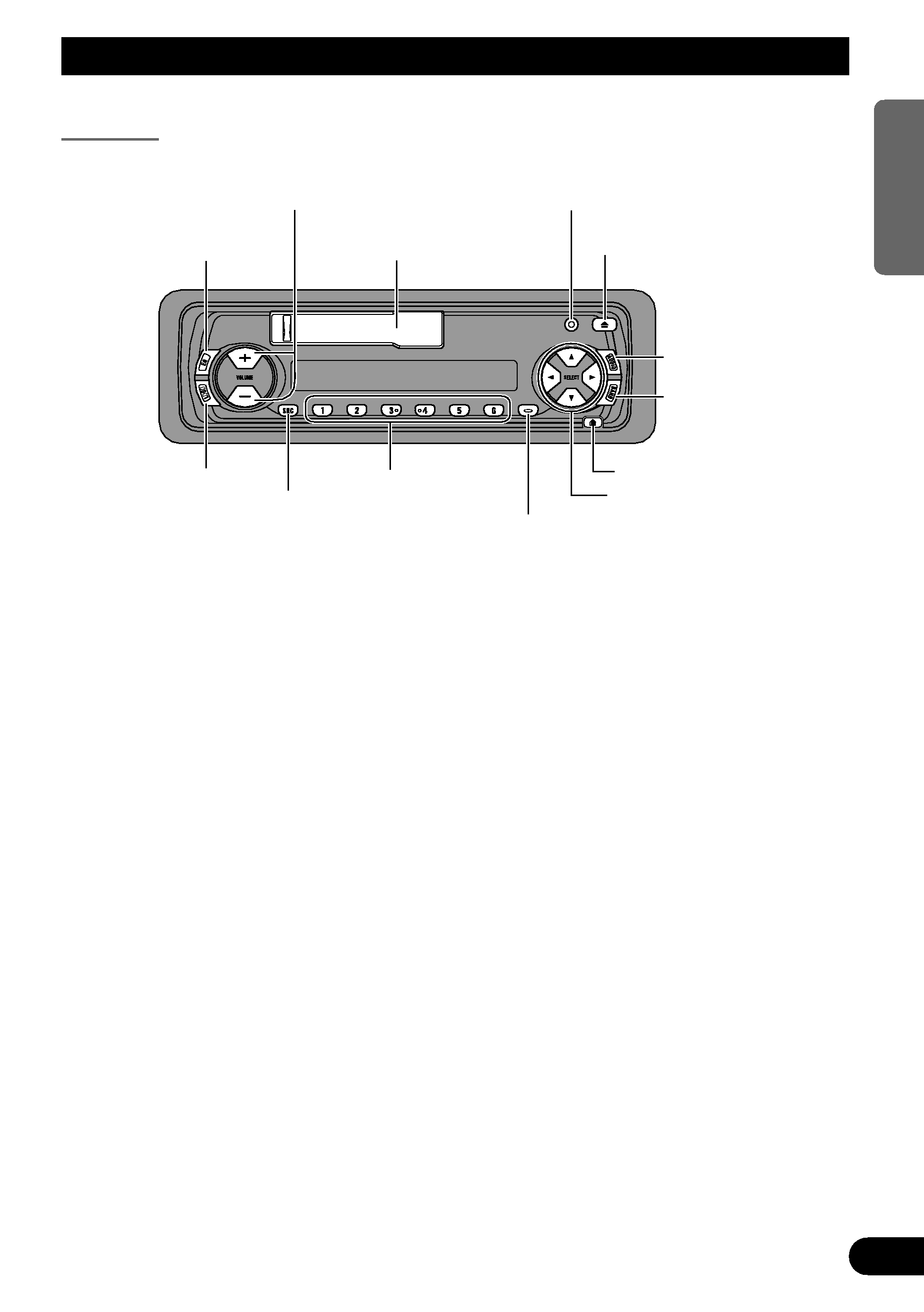 ---

Before Using This Product
The tuner frequencies on this product are allocated for use in Europe, Asia, the Middle
East, Africa and Oceania. Use in other areas may result in improper reception.
This product features a number of sophisticated functions ensuring superior reception and
operation. All are designed for the easiest possible use, but many are not self-explanatory.
This operation manual is intended to help you benefit fully from their potential and to
maximize your listening enjoyment.
We recommend that you familiarize yourself with the functions and their operation by
reading through the manual before you use this product. It is especially important that you
read and observe the "Precaution" on this page and in other sections.
· Keep this manual handy as a reference for operating procedures and precautions.
· Always keep the volume low enough for outside sounds to be audible.
· Protect this product from moisture.
· If the battery is disconnected, the preset memory will be erased and must be repro-
Should this product fail to operate properly, contact your dealer or nearest authorized
---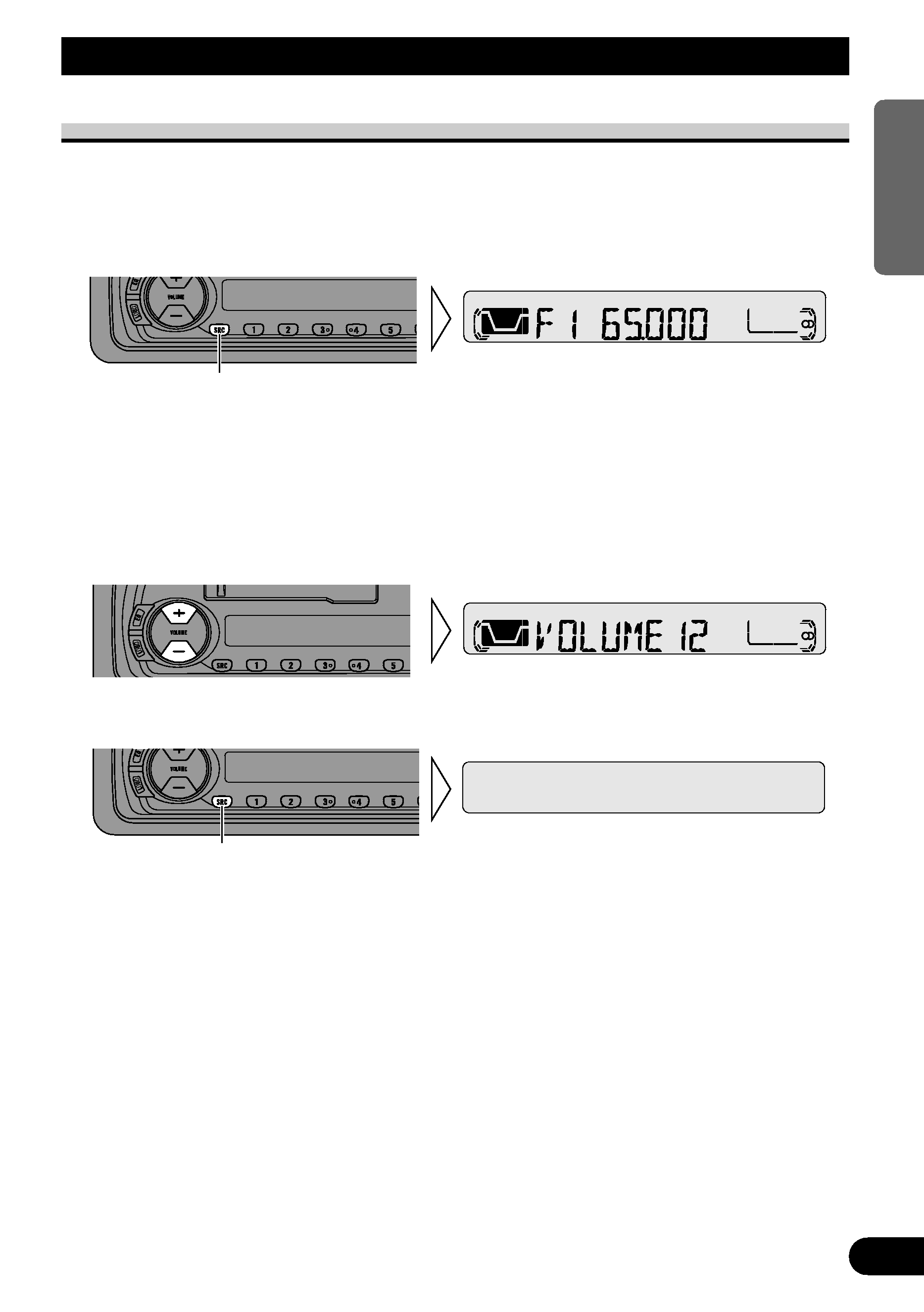 The following explains the initial operations required before you can listen to music.
· Loading a cassette in this product. (Refer to page 6.)
1. Select the desired source (e.g. Tuner).
Each press of the SOURCE button selects the desired source in the following order:
· The cassette player will not change when no tape is set in this product.
2. Raise or lower the volume.
Each press changes the Source ...
---