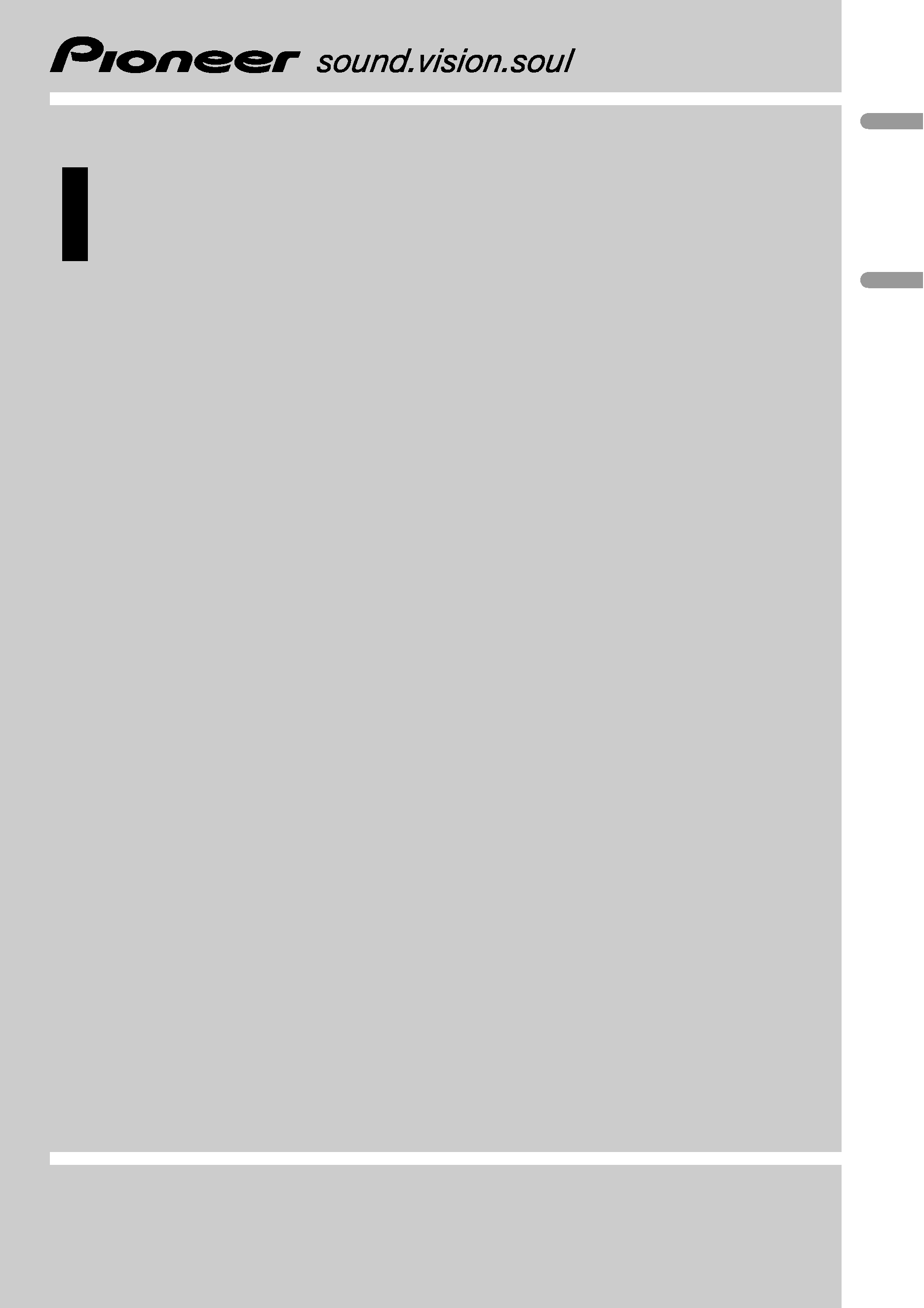 ---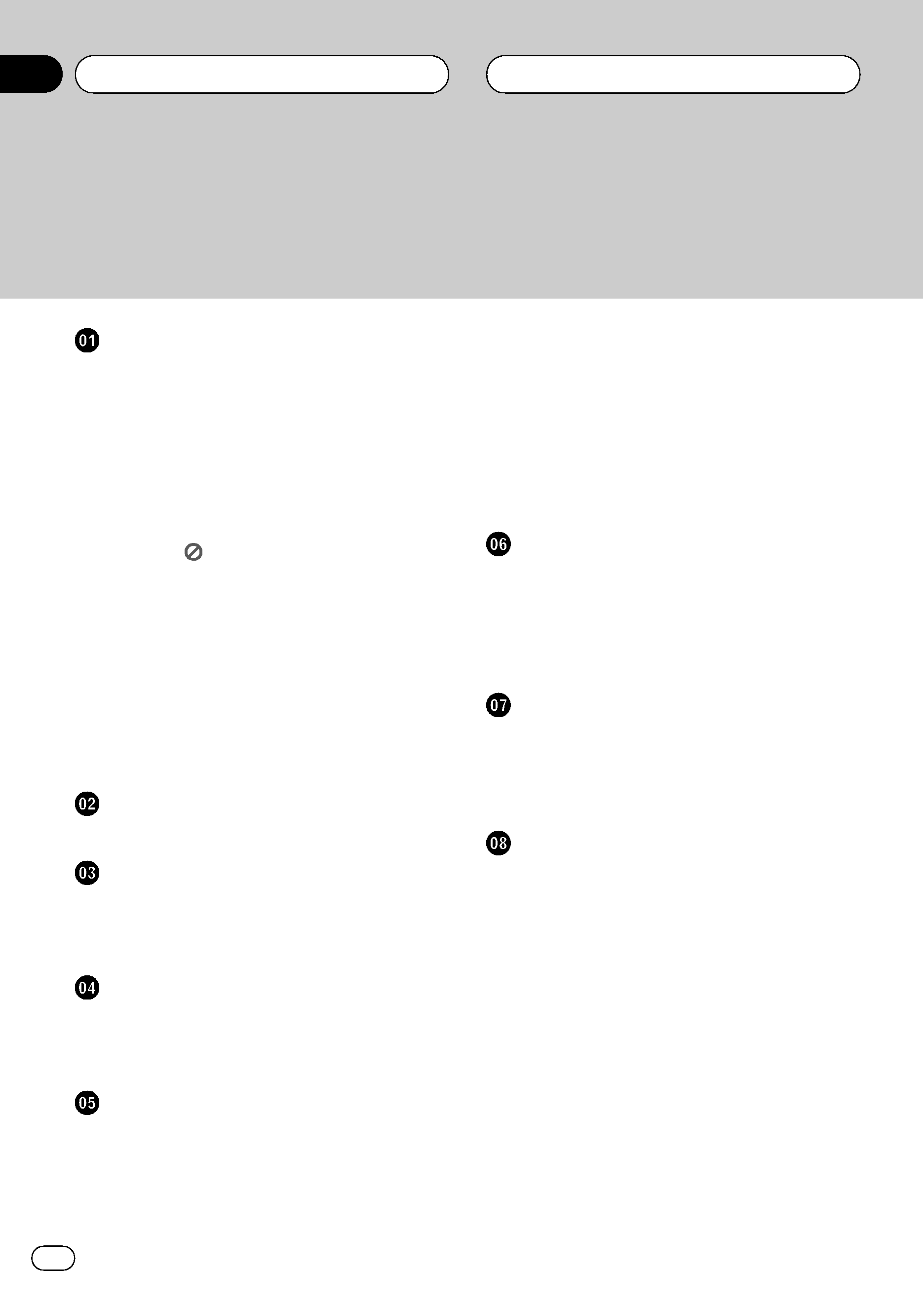 Thank you for buying this Pioneer product.
Please read through these operating instructions so you will know how to operate
your model properly. After you have finished reading the instructions, keep this man-
ual in a safe place for future reference.
Precautions of handling discs and player
To avoid battery exhaustion
Notes on DVDs and Video CDs
Symbols used in this manual
Adjusting the sound level
Changing the general settings
Listening to radio stations
Storing broadcast frequencies
To scan the preset stations
To tune in the preset stations
PTY (Program Type) function
TA (Traffic Announcement identification)
MP3/WMA Disc compatibility with this unit is
Playing an Audio CD and MP3/WMA
Skip to previous track/file
Return to the beginning of the current track/
Moving to another track/file
---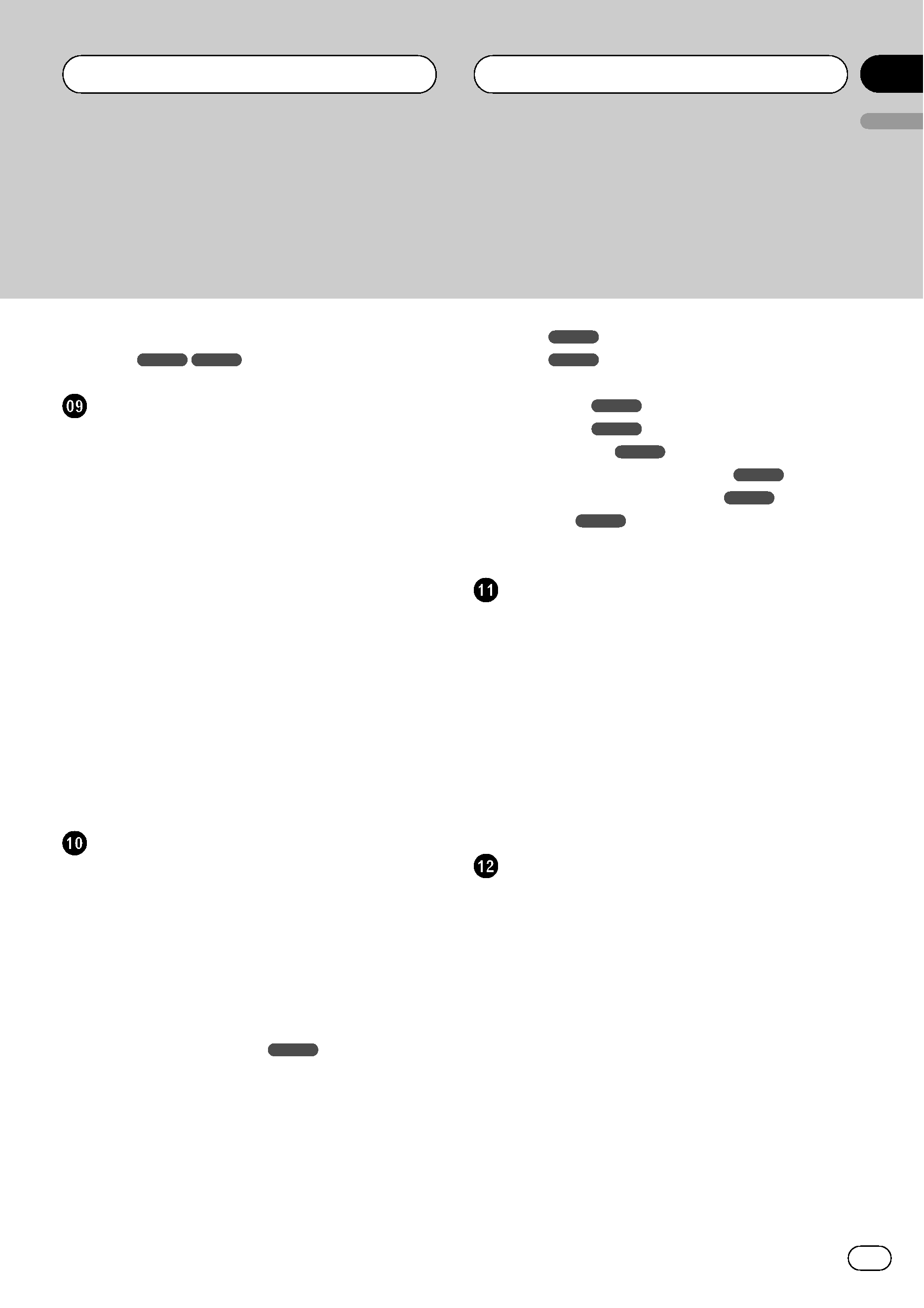 ­ To skip to the next or previous folder
­ Disc Audio/Subtitle/Menu 26
­ B.L.E. (Black Level Expansion) 27
­ Dolby Digital/DTS/MPEG 27
­ Dynamic Range Control (DRC) 28
­ If you forget your password 29
Displaying Disc Information on-screen
Playing a DVD and Video CD
Still picture and frame-by-frame
Moving to another title DVD
Moving to another chapter/track
Skip to next chapter/track
Skip to previous chapter/track
Return to the beginning of the current
­
DVD - Chapter/Title/Off 33
Changing the audio language DVD
Changing the audio channel VCD
JPEG/TIFF disc compatibility with this player
DivX® disc compatibility with this player is
Playing DivX® VOD content
Still picture and frame-by-frame
Changing the audio language
---

Notice for displaying the DivX subtitle
Playing an auxiliary equipment
­ Installation with the rubber bush 43
Connecting to auxiliary equipment
Handling guideline of discs and player
Compressed audio files on the disc
­ Example of a hierarchy 53
---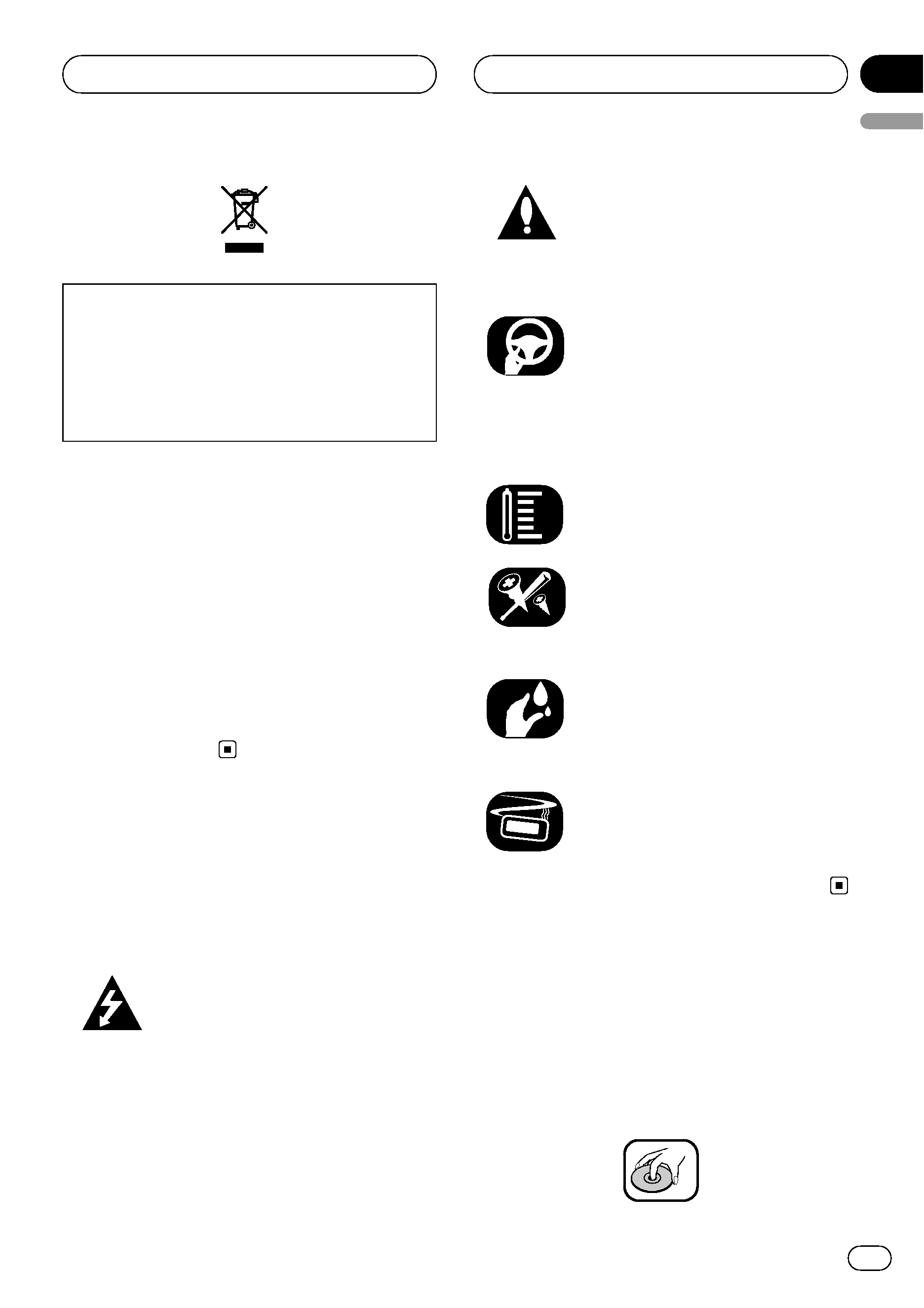 If you want to dispose this product, do not mix
it with general household waste. There is a se-
parate collection system for used electronic
products in accordance with legislation that re-
quires proper treatment, recovery and recy-
Private households in the member states of
the EU, in Switzerland and Norway may return
their used electronic products free of charge
to designated collection facilities or to a retai-
ler (if you purchase a similar new one).
For countries not mentioned above, please
contact your local authorities for the correct
By doing so you will ensure that your disposed
product undergoes the necessary treatment,
recovery and recycling and thus prevent po-
tential negative effects on the environment
TO REDUCE THE RISK OF ELECTRIC SHOCK
DO NOT SPLIT COVER (OR BACK). NO USER
SERVICEABLE PARTS INSIDE. REFER SERVI-
CING TO QUALIFIED SERVICE PERSONNEL.
The lightning flash with the arrow-
head symbol, within an equilateral tri-
angle is intended to alert the user
about the presence of uninsulated
dangerous voltage within the pro-
's enclosure that may be of suffi-
cient magnitude to constitute a risk
The exclamation point within an equi-
lateral triangle is intended to alert the
user to the presence of important op-
erating and maintenance (servicing)
instructions in the literature accom-
Always operate the vehicle in a safe
manner. Do not become distracted by
the vehicle while driving, and always
be fully aware of all driving condition.
Do not change settings, or any func-
tions. Pull over in a safe and legal
manner before attempting such op-
Do not use for many hours at extre-
mely low or high temperature. (-10°C
To reduce the risk of electric shock,
do not remove the cover or back of
this product. There are no user-ser-
viceable parts inside. Refer servicing
to qualified service personnel.
Do not allow this unit to come into
contact with liquids. Electrical shock
could result. Also, damage to this
unit, smoke, and overheating could
result from contact with liquids.
be extremely high, please use the unit
after proper installation in your vehi-
A defective or soiled disc inserted into the unit
can cause the sound to drop during playback.
Handle the disc by holding its inner and outer
---