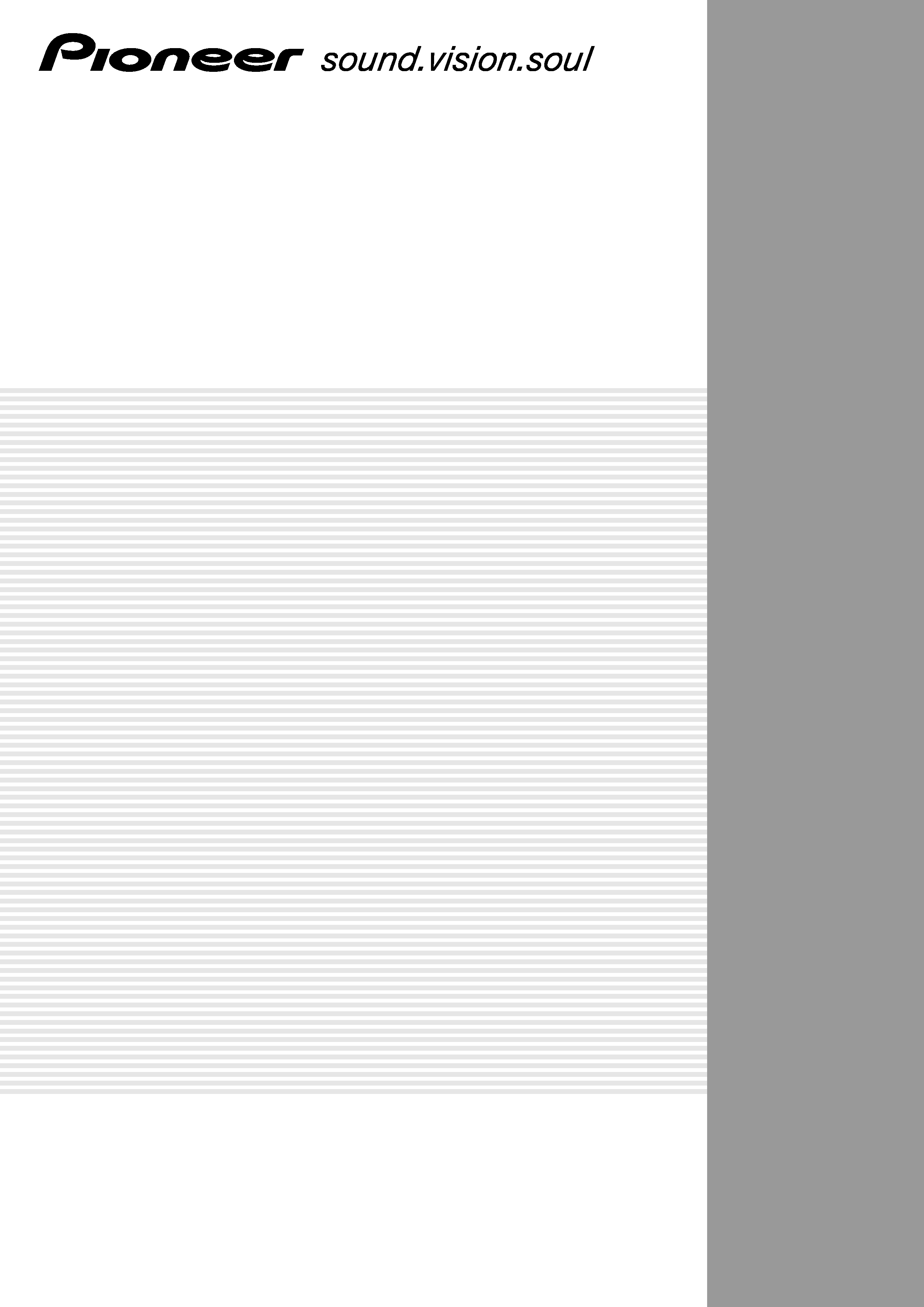 ---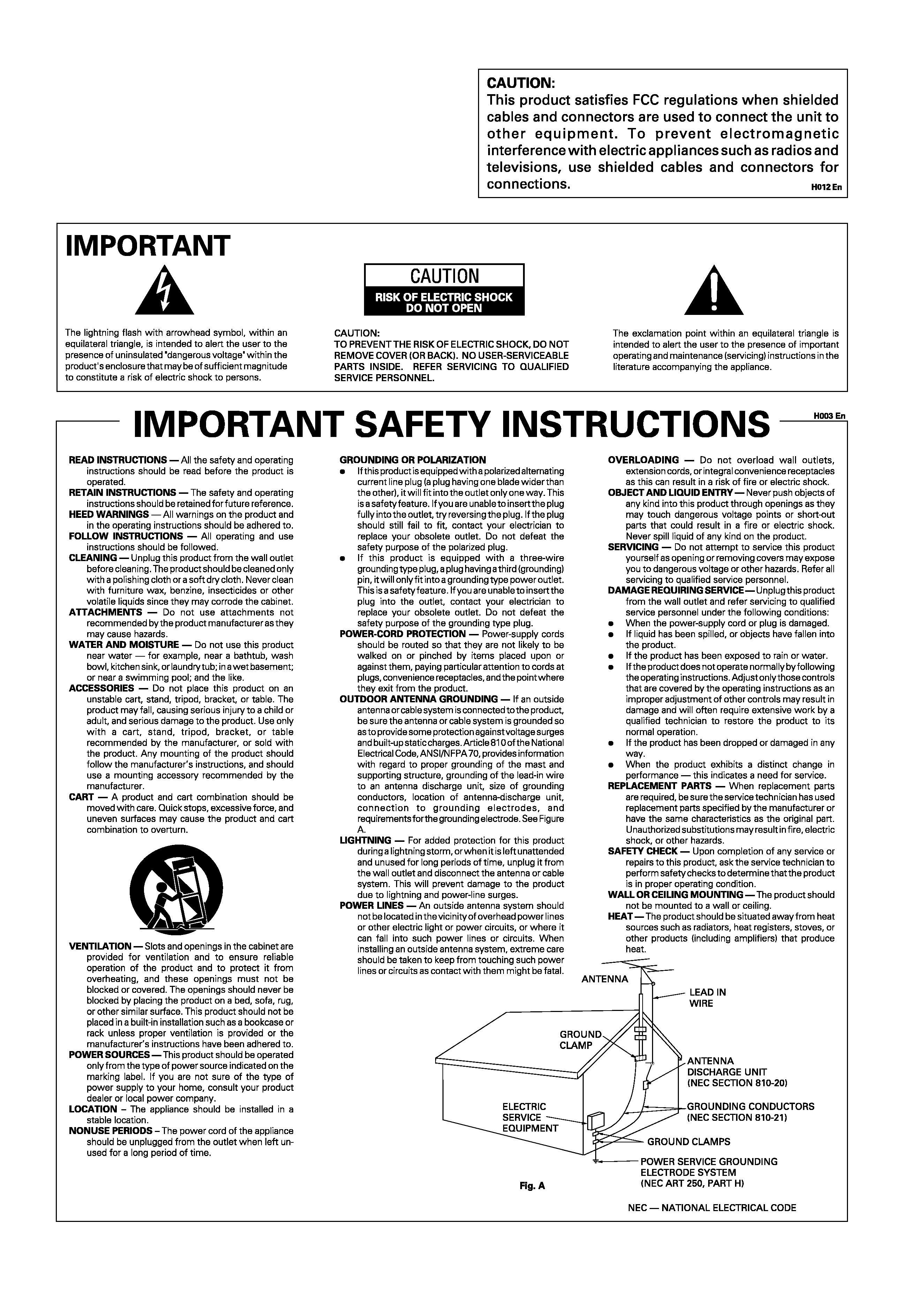 Thank you for buying this Pioneer product.
Please read through these operating instructions so you will
know how to operate your model properly. After you have
finished reading the instructions, put them away in a safe
place for future reference.
In some countries or regions, the shape of the power plug
and power outlet may sometimes differ from that shown in
the explanatory drawings. However the method of
connecting and operating the unit is the same.
---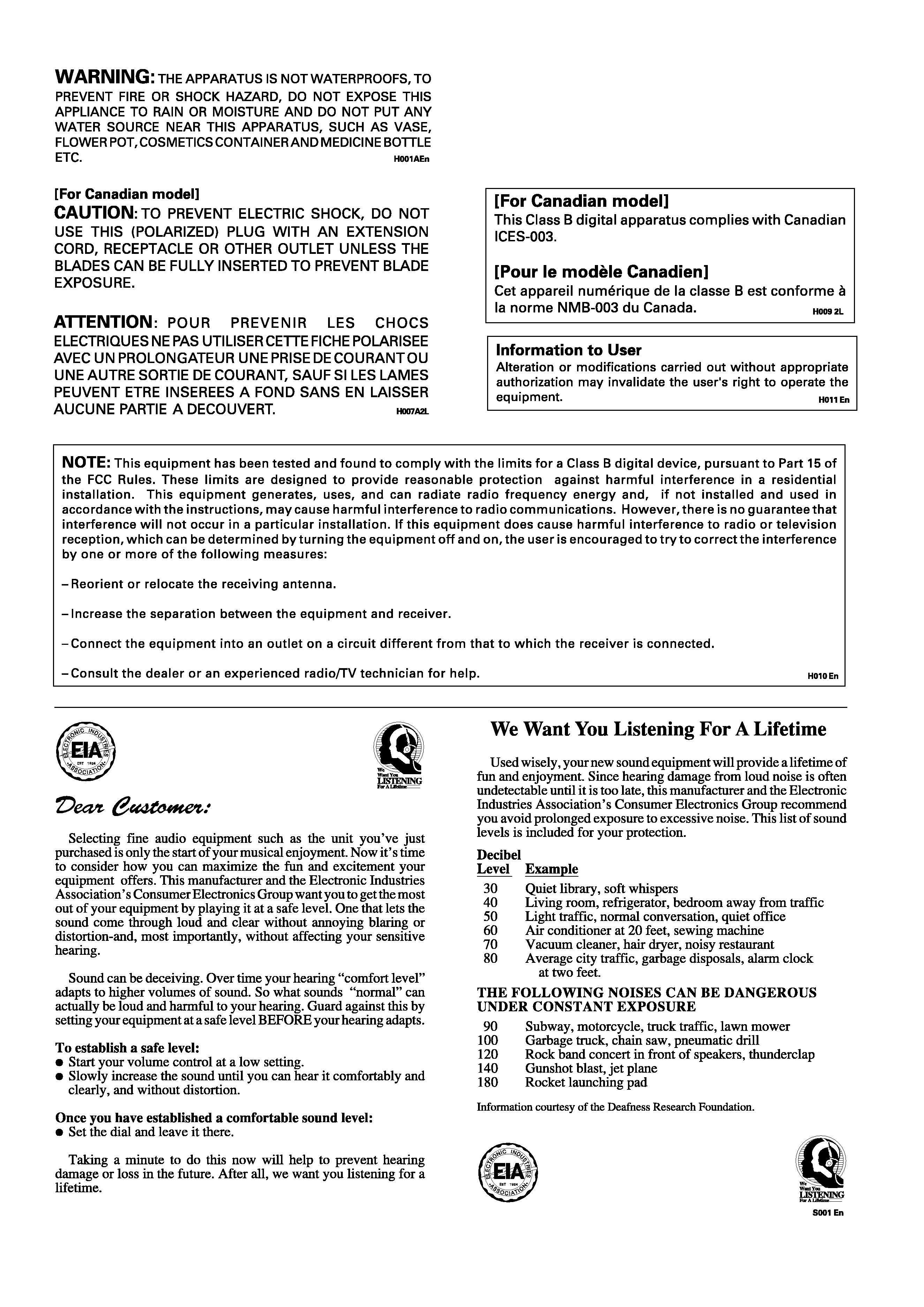 The serial number for this equipment is located in the rear
panel. Please write this serial number on your enclosed
warranty card and keep it in a secure area. This is for your
---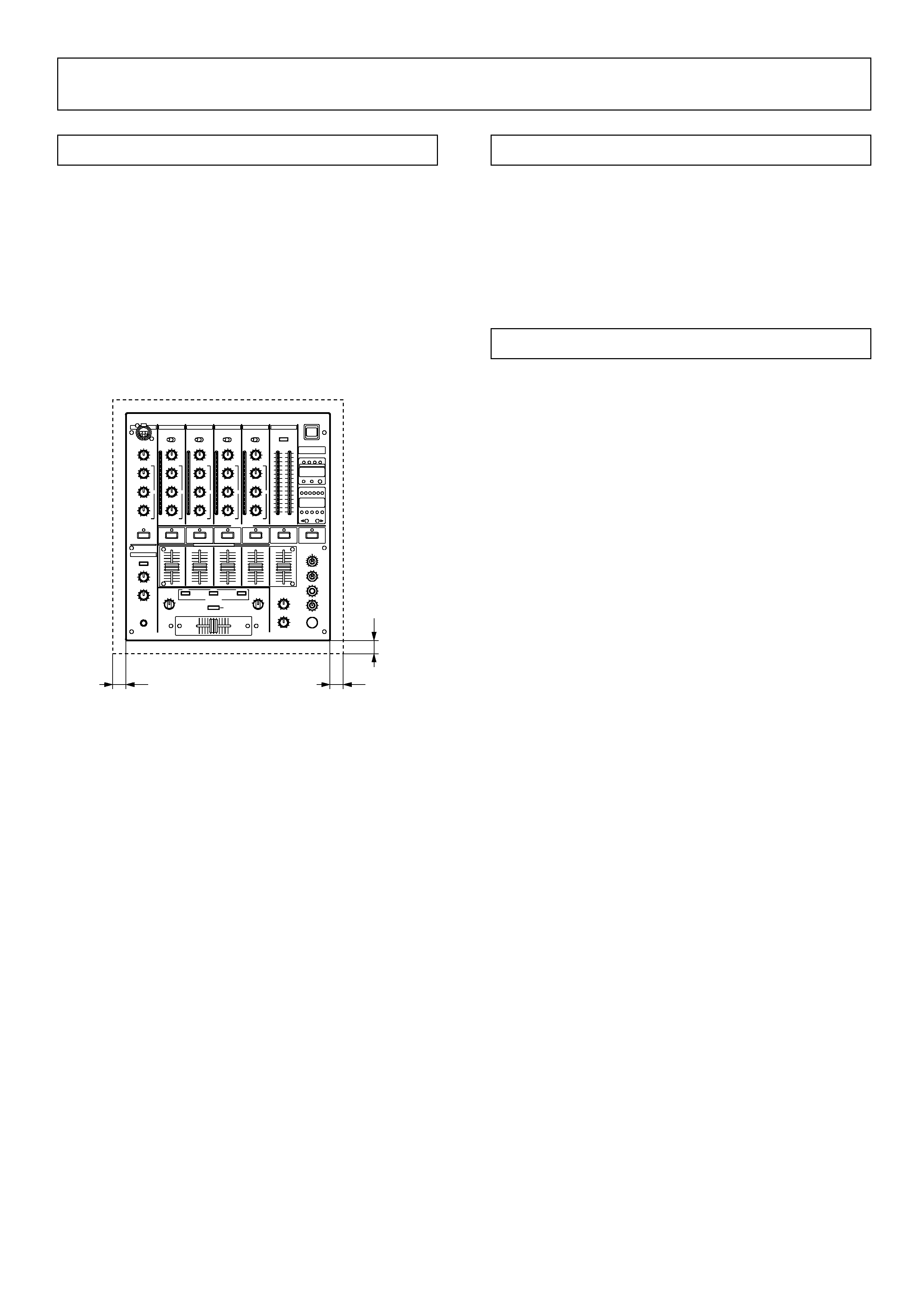 CAUTIONS REGARDING HANDLING
Install the unit in a well-ventilated location where it will
not be exposed to high temperatures or humidity.
÷ Do not install the unit in a location which is exposed to
direct rays of the sun, or near stoves or radiators.
Excessive heat can adversely affect the cabinet and
internal components. Installation of the unit in a damp or
dusty environment may also result in a malfunction or
accident. (Avoid installation near cookers etc., where the
unit may be exposed to oily smoke, steam or heat.)
÷ When the unit is used inside a carrying case or DJ booth,
separate it from the walls or other equipment to improve
When this unit is brought into a warm room from previously
cold surroundings or when the room temperature rises
sharply, condensation may form inside, and the unit may not
be able to attain its full performance. In cases like this, allow
the unit to stand for about an hour or raise the room
÷ Use a polishing cloth to wipe off dust and dirt.
÷ When the surfaces are very dirty, wipe with a soft cloth
dipped in some neutral cleanser diluted five or six times
with water and wrung out well, then wipe again with a dry
cloth. Do not use furniture wax or cleaners.
÷ Never use thinners, benzene, insecticide sprays or other
chemicals on or near this unit, since these will corrode the
---

Recognizes music BPM and records the set number of beats,
making loop play possible that matches the BPM of the
The auto BPM counter provided makes music tempo visible
The peak level meter provided is equipped with 15-bit LED
indicators for all channels.
The CD player can be started or stopped simply by increasing
or decreasing the level of the cross fader or channel fader.
(This function can only be used when the Pioneer CD player
series CDJ-100S, CDJ-700S or CDJ-500 II is connected.)
The sampler can also be started with the cross fader.
3-Band Equalizer and Kill
This 3-band equalizer corresponds to the HI, MID, and LOW
channels. The attenuation level also serves as a kill function,
which can decrease the level to ­26dB.
Both internal and external effects can be applied to all
channels, the microphone, and master.
A variety of effects can be enjoyed, including delay, echo,
auto pan, auto trans, filter, flanger, reverb and pitch shifter.
Enhanced Input/Output Terminals
In addition to the 10 inputs for the 2 CD, 3 LINE, 3 PHONO
(for MM only) and 2 microphone systems, outputs for 2
systems, including the pro-specification XLR output, booth
monitor output and recording output are provided
independently. SEND/RETURN terminals are also provided
÷ 6 short-circuit pin plugs
These are inserted in the PHONO 1, PHONO 2, and
PHONO 3 terminals on the back.
CAUTIONS REGARDING HANDLING ...................... 4
Location ........................................................................... 4
Condensation .................................................................. 4
Cleaning the Unit ............................................................ 4
FEATURES ................................................................. 5
CHECKING ACCESSORIES ....................................... 5
CONNECTIONS ......................................................... 6
PART NAMES AND FUNCTIONS ............................. 8
USING THE EFFECT/SAMPLER FUNCTIONS ....... 12
Features of Various Effectors ....................................... 12
Measuring BPM ............................................................ 14
Delay, Echo, Auto Pan, Auto Trans, Filter,
and Flanger Operations ................................................. 16
Operating Reverb and Pitch Shifter .............................. 18
Using an External Effector ............................................ 19
Using Sampler Recording ............................................. 20
Using Sampler Playback Functions ............................... 21
Using Sampler Edit Function ........................................ 21
USING THE FADER START FUNCTION ................ 22
Starting with the Channel Fader ................................... 23
Starting with the Cross Fader ....................................... 23
TROUBLESHOOTING .............................................. 24
SPECIFICATIONS .................................................... 25
---