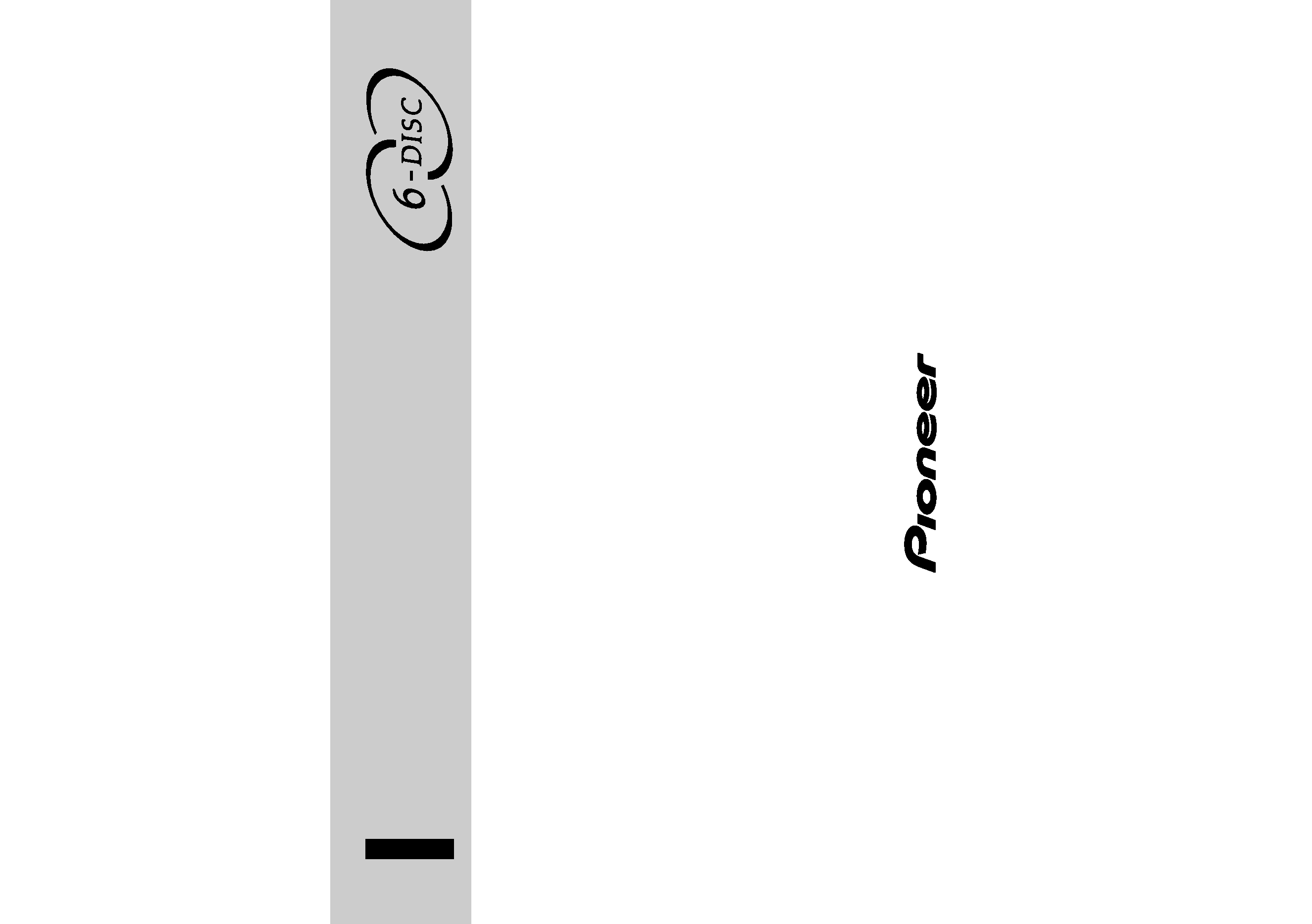 ---

Dear Customer ............................................ 3
Precautions ................................................. 4
Preparing to Use the Remote Controller Unit ..... 5
.......................................................... 5
.................................................... 5
Using the Compact Discs Magazine ......... 6~8
................................................... 6~7
............................................ 8
Playing Compact Discs .......................... 9~22
................................................ 9
.............................................. 9
Using Track Search/Fast Forward and Reverse
.............................................................. 11
............................................................... 11
....................................................... 12
ITS (Instant Track Selection)
............................. 13~15
....................................................... 16~19
Setting Player to Play Discs via Radio
Display shows this message
................................. 22
Pressing the Clear Button .......................... 23
Discs ........................................................ 23
Transportation of multi-CD player .............. 24
Specifications ........................................... 25
Cher Client ................................................ 27
Précautions ............................................... 28
Avant d'utiliser la télécommande ................ 29
Précautions ...................................................................... 29
Mise en place de la pile .................................................. 29
Utilisation du chargeur de disque compact ..... 30~32
Mise en place des disques ....................................... 30~31
Mise en place d'un chargeur
.................................. 32
Lecture de disques compacts ............... 33~46
Commandez la lecture du CD ....................................... 33
Recherche de numéro de disque
............................ 33
Utilisation de la recherche de plage/
de l'avance rapide et de l'inversion
........................ 34
................................................................. 35
........................................................... 35
.................................................. 36
ITS (Sélection de plage instantanée)
.............................................. 40~43
Réglage du lecteur pour la lecture de
.......................................... 44~45
........................................... 46
En appuyant sur la touche d'effacement ..... 47
Disques ..................................................... 47
Transport du lecteur de CD à chargeur ....... 48
Spécifications ............................................ 49
Contents/Table des matières
---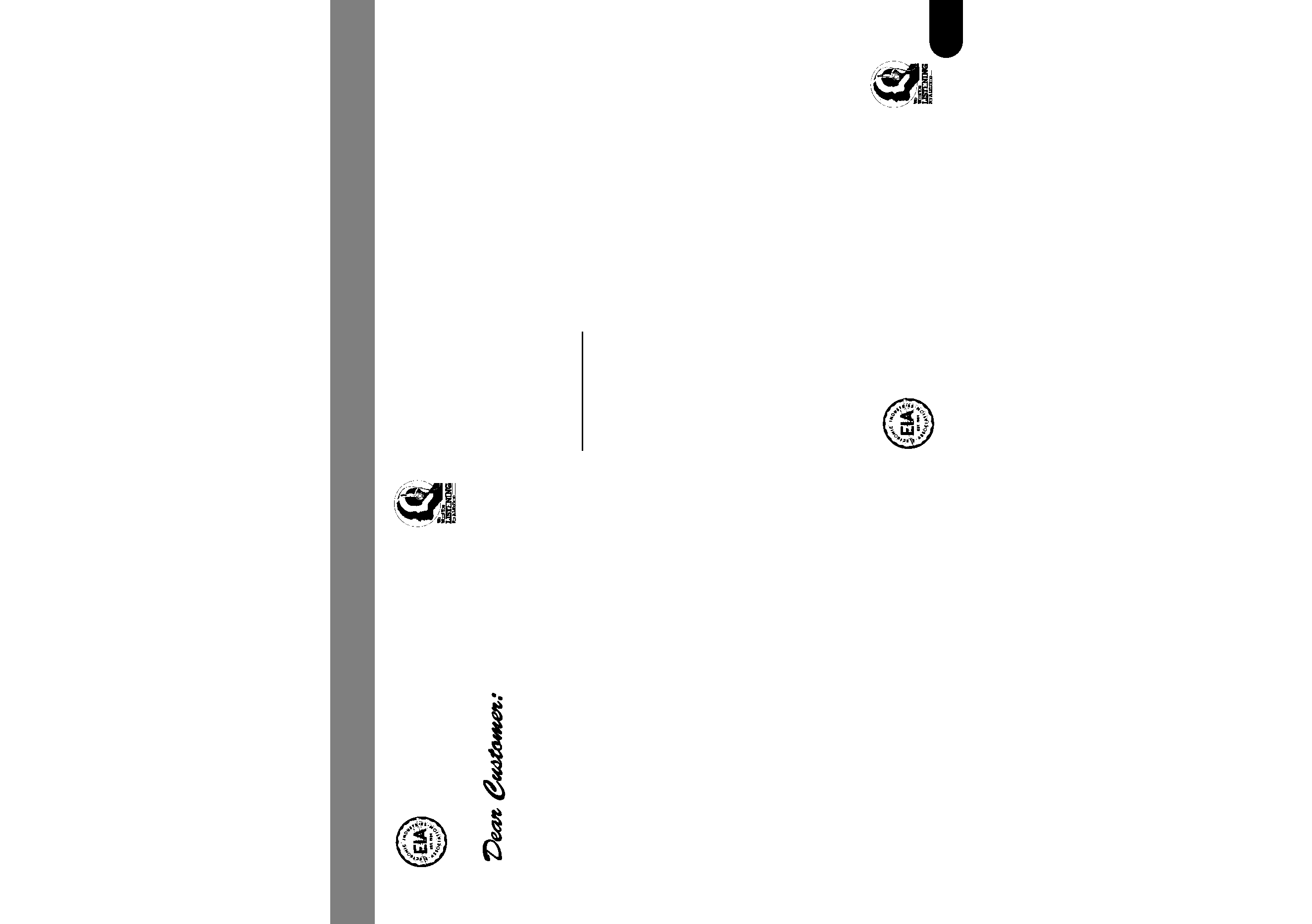 Selecting fine audio equipment such as the unit you've just
purchased is only the start of your musical enjoyment. Now it's time
to consider how you can maximize the fun and excitement your
equipment offers. This manufacturer and the Electronic Industries
Association's Consumer Electronics Group want you to get the most
out of your equipment by playing it at a safe level. One that lets the
sound come through loud and clear without annoying blaring or
distortion--and, most importantly, without affecting your sensitive
Sound can be deceiving. Over time your hearing "comfort level"
adapts to higher volumes of sound. So what sounds "normal" can
actually be loud and harmful to your hearing. Guard against this by
setting your equipment at a safe level BEFORE your hearing adapts.
To establish a safe level:
· Start your volume control at a low setting.
· Slowly increase the sound until you can hear it comfortably and
clearly, and without distortion.
Once you have established a comfortable sound level:
· Set the dial and leave it there.
Taking a minute to do this now will help to prevent hearing damage or
loss in the future. After all, we want you listening for a lifetime.
We Want You Listening For A Lifetime
Used wisely, your new sound equipment will provide a lifetime of
fun and enjoyment. Since hearing damage from loud noise is often
undetectable until it is too late, this manufacturer and the Electronic
Industries Association's Consumer Electronics Group recommend
you avoid prolonged exposure to excessive noise. This list of sound
levels is included for your protection.
Quiet library, soft whispers
Living room, refrigerator, bedroom away from traffic
Light traffic, normal conversation, quiet office
Air conditioner at 20 feet, sewing machine
Vacuum cleaner, hair dryer, noisy restaurant
Average city traffic, garbage disposals, alarm clock at two feet.
THE FOLLOWING NOISES CAN BE DANGEROUS
Subway, motorcycle, truck traffic, lawn mower
Garbage truck, chain saw, pneumatic drill
Rock band concert in front of speakers, thunderclap
Information courtesy of the Deafness Research Foundation.
---

· When you use this universal multi-CD
system, the effective sensitivity of your
radio will be reduced slightly.
· When you turn the car radio off, the
system stays on. If you leave it on for a
long time, the car battery may go flat.
· You can connect this unit to a Multi-CD
controller (e.g. a head unit) with an IP-
BUS cable (sold separately). If you do
this, refer to the manual provided with
the Multi-CD controller before using it to
· With this player, you can use the ITS
functions to store up to 99 tracks per disc.
Even if the Head unit's manual indicates
ITS memory is up to 24 tracks per disc, this
player can store up to 99 tracks per disc.
· When driving on an uneven road, the
player may not reproduce every sound
· When this universal multi-CD system is
connected to a vehicle's diversity anten-
na, there may be distortion if a station is
broadcasting a strong signal on the fre-
quency you're using for the system. If
this occurs, switch to another frequency.
· During winter the inside of the vehicle
may be very cold. If the heater is turned
on and the player is used soon after, the
disc or optical parts (prism, lens, etc.)
may become misted up, and the player
will not operate correctly. If the disc is
misted up, wipe it with a soft cloth. If the
optical parts are misted up, wait for about
an hour for them to warm up. They will
return to their normal condition.
· This product conforms to the track skip
function of the CD-R disc. The tracks
containing the track skip information are
skipped over automatically.
The serial number of this device is located
on the rear of the unit. For your own secu-
rity and convenience, be sure to record
this number on the enclosed warranty
After-sales service for Pioneer
Please contact the dealer or distributor
from where you purchased the product
for its after-sales service (including
warranty conditions) or any other infor-
mation. In case the necessary informa-
tion is not available, please contact the
Please do not ship your product to the
companies at the addresses listed
below for repair without advance con-
Pioneer Electronics Service, Inc.
CUSTOMER SERVICE DEPARTMENT
Pioneer Electronics of Canada, Inc.
CUSTOMER SERVICE DEPARTMENT
For warranty information please see
the Limited Warranty sheet included
THIS DEVICE COMPLIES WITH PART 15
OF THE FCC RULES. OPERATION IS
SUBJECT TO THE FOLLOWING CONDI-
TIONS: (1)THIS DEVICE MAY NOT
CAUSE HARMFUL INTERFERENCE,
AND (2)THIS DEVICE MUST ACCEPT
ANY INTERFERENCE RECEIVED,
INCLUDING INTERFACE THAT MAY
CAUSE UNDESIRED OPERATION.
CHANGES OR MODIFICATIONS TO
THIS PRODUCT BY OTHER THAN AN
AUTHORIZED SERVICE FACILITY
COULD VOID AUTHORIZATION TO USE
SHOULD THE USE OF THIS PRODUCT
CAUSE HARMFUL INTERFERENCE
WITH ANY RADIO DEVICES, CONTACT
THE USE OF THIS PRODUCT MAY
CAUSE A NOTICEABLE LOSS IN AM
SIGNAL RECEPTION. THIS IS NOT A
MALFUNCTION BUT IS PART OF THE
USE OF CONTROL OR ADJUSTMENT
OR PERFORMANCE OF PROCEDURES
OTHER THAN THOSE SPECIFIED
HEREIN MAY RESULT IN HAZARDOUS
THE USE OF OPTICAL INSTRUMENTS
WITH THIS PRODUCT WILL INCREASE
---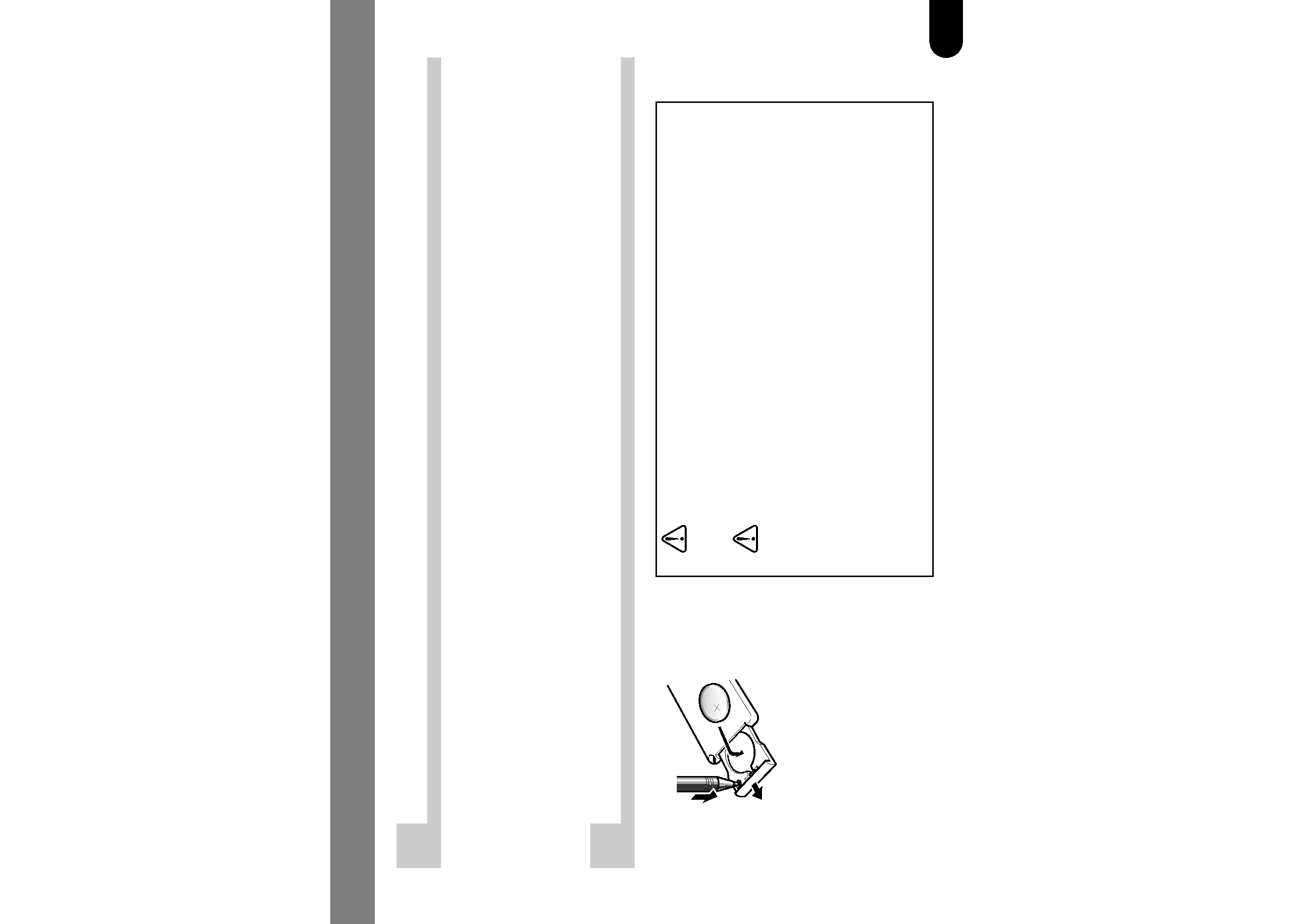 Preparing to Use the Remote Controller Unit
· Keep the remote controller unit in an
area not exposed to long periods of
· The remote controller unit may not oper-
ate properly if the transmitter of the
remote controller unit is pointed towards
the floor or the seat of the vehicle.
· Since the transmitter employs an
infrared system, it may not operate
properly while car stereo unit is exposed
to direct sunlight. In such a case, block
the sunlight from the sensor and then
perform the desired operation.
· If the remote controller fails to operate
unless it is brought close to the unit, it
may indicate that battery power is low.
Replace the batteries in the remote
Remove the cover on the back of
the remote controller unit and
insert the battery with the (+) and
(­) poles pointing in the proper
· Use only lithium battery "CR2025", 3 V.
· Keep the Lithium Battery out of reach of children. Should the
Battery be swallowed, immediately consult a doctor.
· Do not recharge, disassemble, heat or dispose of battery in fire.
· Use a CR2025 (3 V) Lithium Battery only. Never use other types
of battery with this unit.
· Do not handle the battery with metallic tools.
· Do not store the Lithium Battery with metallic materials.
· When disposing of used batteries, please comply with govern-
mental regulations or environmental public institution's rules
that apply in your country/area.
· Always check carefully that you are loading battery with its (+)
and (­) poles facing in the proper directions.
---