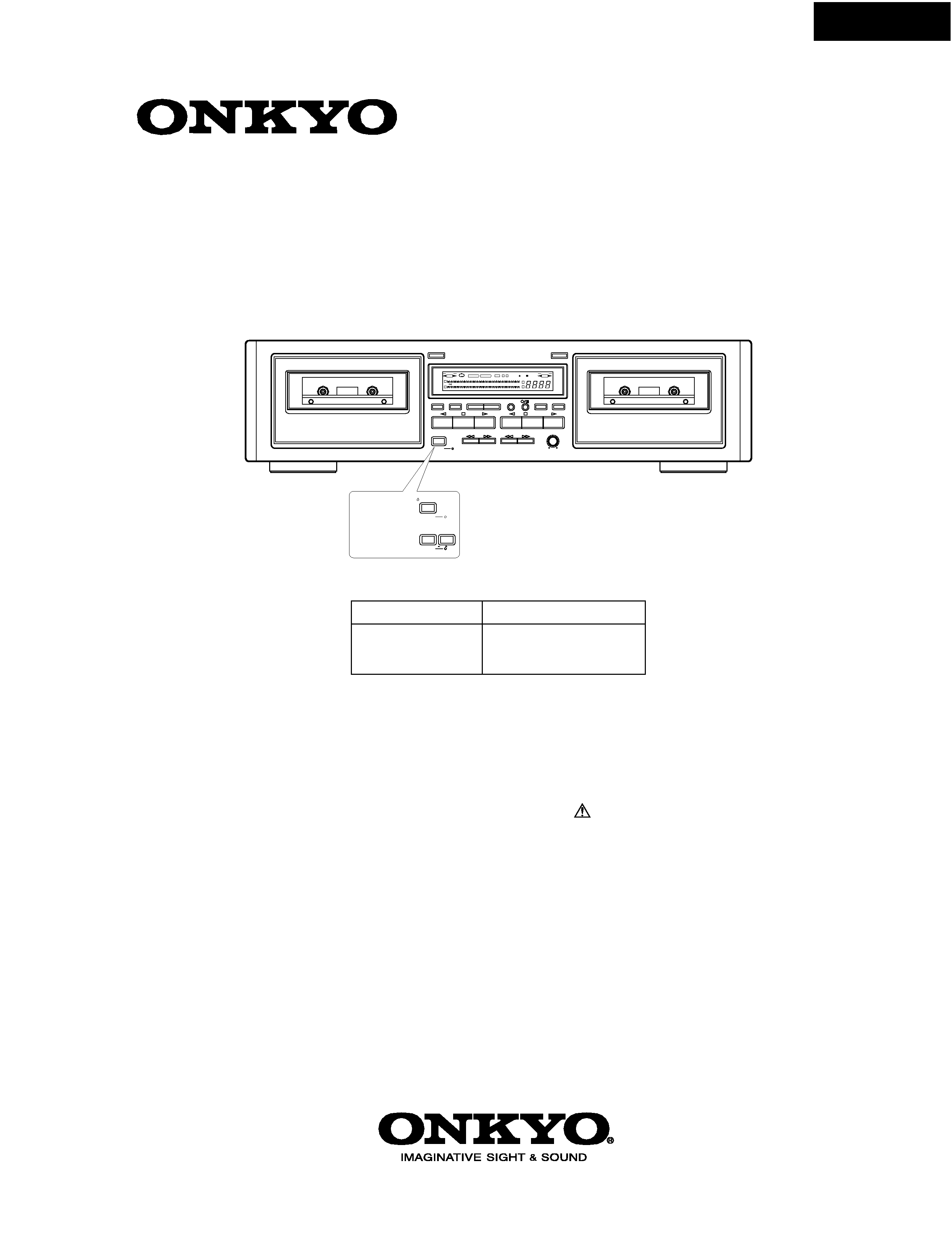 STEREO CASSETTE TAPE DECK
COMPONENTS IDENTIFIED BY MARK
SCHEMATIC DIAGRAM AND IN THE PARTS LIST ARE
CRITICAL FOR RISK OF FIRE AND ELECTRIC SHOCK.
REPLACE THESE COMPONENTS WITH ONKYO
PARTS WHOSE PART NUMBERS APPEAR AS SHOWN
MAKE LEAKAGE-CURRENT OR RESISTANCE
MEASUREMENTS TO DETERMINE THAT EXPOSED
PARTS ARE ACCEPTABLY INSULATED FROM THE
SUPPLY CIRCUIT BEFORE RETURNING THE
APPLIANCE TO THE CUSTOMER.
---

4.76 cm/sec. (1-7/8 i.p.s)
Metal position tape 30 Hz to 15 kHz ±3 dB
Normal position tape 30 Hz to 13 kHz ±3 dB
Signal to noise ratio: 56 dB (metal position tape/ Type IV,
55 dB (high position/ Type II, Dolby NR
50 dB (normal position/ Type I, Dolby
Noise reduction of 10 dB above 5 kHz
and 5 dB at 1 kHz possible with Dolby B.
Noise reduction of 20 dB at 5 kHz
Standard output level: 500 mV
Output load impedance:over 50 k ohm
Special Hard Permalloy x 1
Special Hard Permalloy x 1
Power supply rating: North American: AC 120 V, 60 Hz
European: AC 230 - 240 V, 50 Hz
Standby power consumption:
(17-1/8" x 4-3/4" x 11-15/16")
Operation condition temperature/humidity:
5 C - 35 C/ 5% - 85% (no condensation)
Specifications and external appearance are subject to change
without notice because of product improvements.
---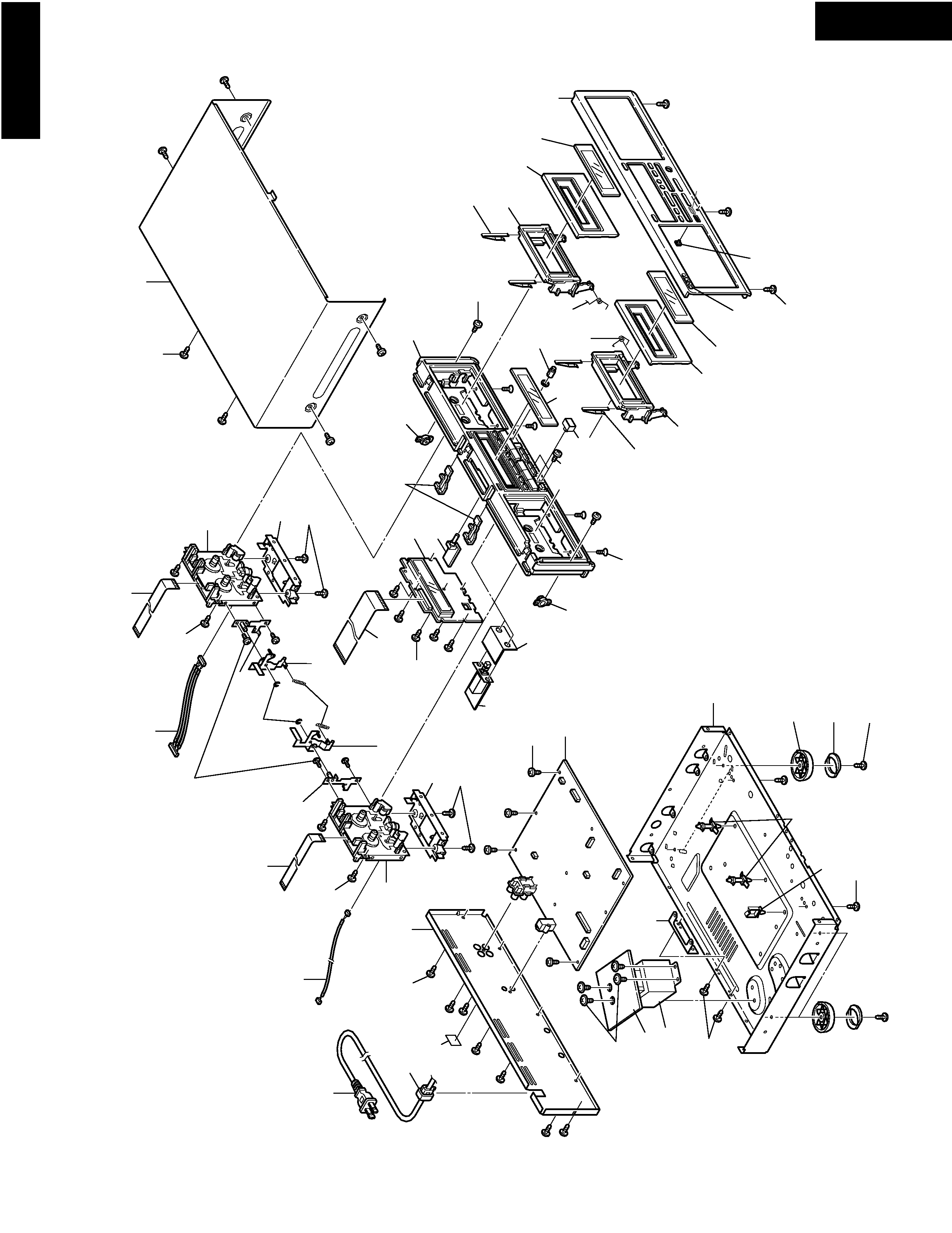 ---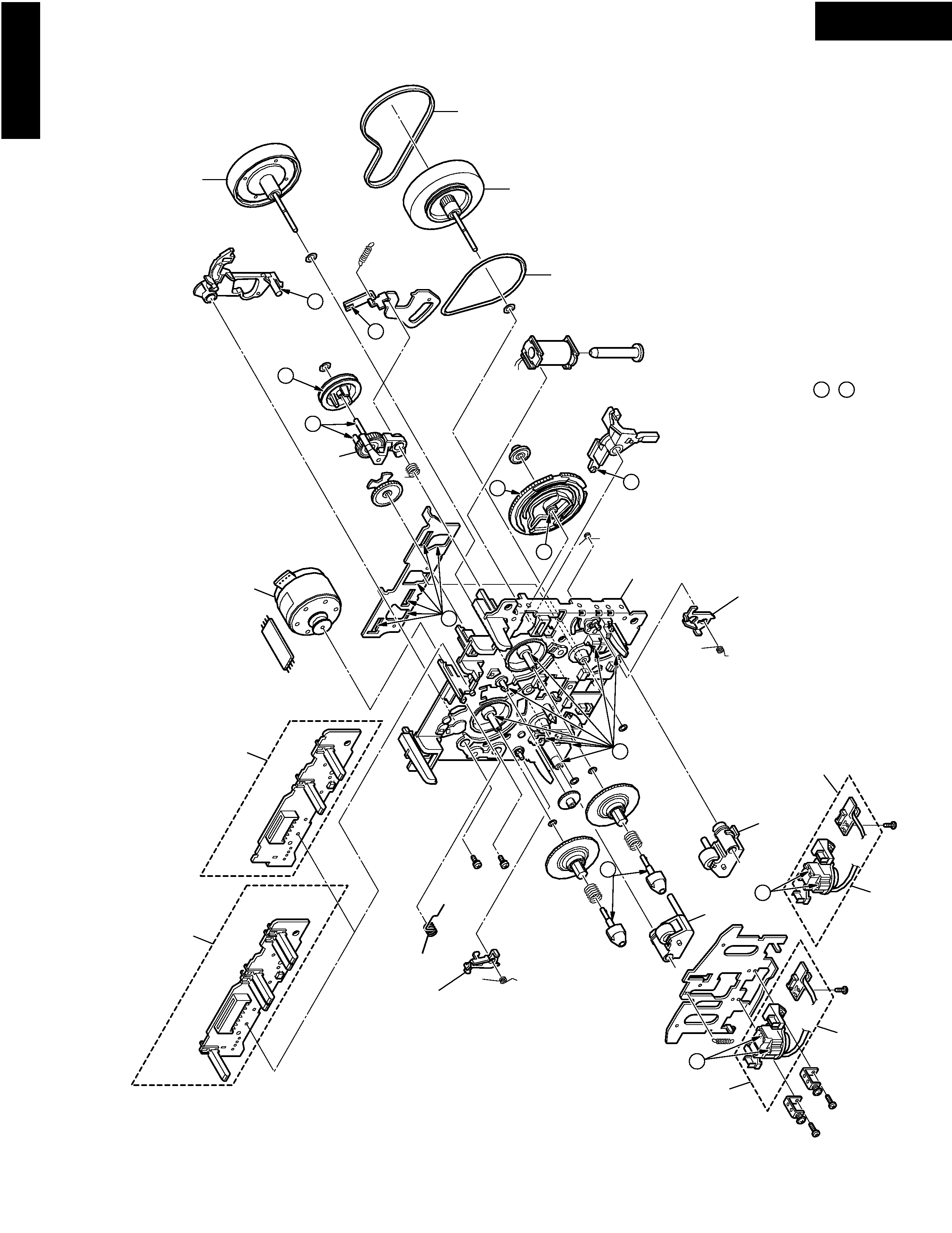 Z001 : CMAL2Z226B (PLAY Deck)
Z002 : CMAL2Z227B (REC/PLAY Deck)
A : MOLYKOTE EM-60L : CORNING
Lever for prevent to eject
Lever for prevent to lever.
---

CASSETTE MECHA. PARTS LIST
---