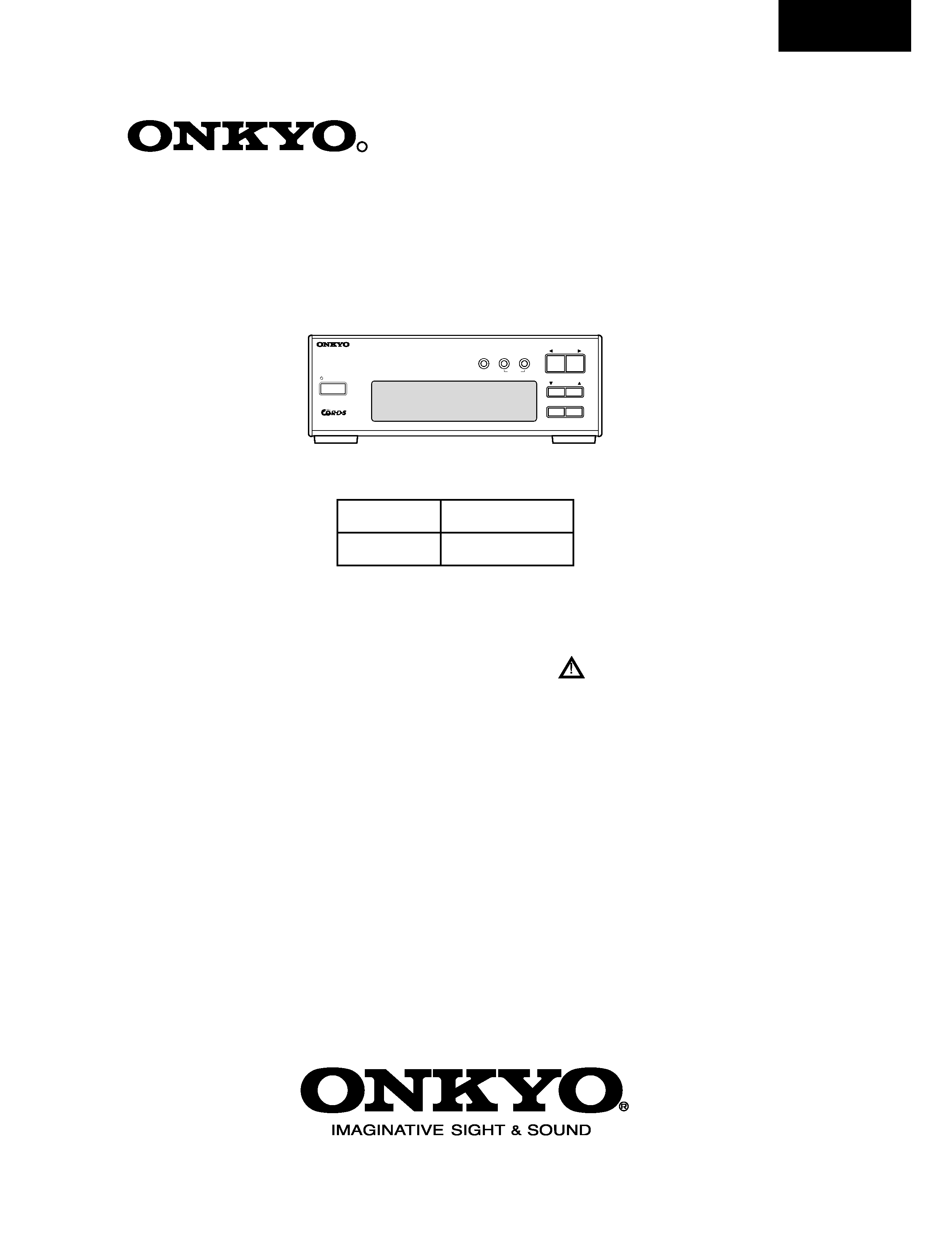 SAFETY-RELATED COMPONENT WARNING!!
COMPONENTS IDENTIFIED BY MARK
CRITICAL FOR RISK OF FIRE AND ELECTRIC SHOCK.
REPLACE THESE COMPONENTS WITH ONKYO
PARTS WHOSE PART NUMBER APPEAR AS SHOWN
MAKE LEAKAGE CURRENT OR RESISTANCE
MEASUREMENTS TO DETERMINE THAT EXPOSED
PARTS ARE ACCEPTABLY INSULATED FROM THE
SUPPLY CIRCUIT BEFORE RETURNING THE
APPLIANCE TO THE CUSTOMER.
SCHEMATIC DIAGRAM AND IN THE PARTS LIST ARE
---

2. To initialize the unit
This device employs a microprocessor to perform various
functions and operations. If interference generated by an external
power supply, radio wave, or other electrical source results in
accident which causes the specified operations and functions to
To perform a result, please follow the procedure below.
1.Set the unit to the standby mode
2.Press and hold down the MEMORY button, then press the
3.The segments of the F.L.tube light on and the unit is set to the
4.'Clear' is displayed when the power switch is pressed in the
state of the test mode and the memory is cleared.
This symbol located near the fuses indicates that the
fuse used is fast operating type. For continued protection against
fire hazard, replace with same type fuse. For fuse rating refer to
the marking adjacent to the symbol.
Ce symbole indique que le fusible utlise est a rapide.
Pour une protection permanente, n'untiliser que fusibles de
meme type. Ce darnier est la qu le present symbol est
87.90 - 107.90 MHz, 200 kHz steps
87.50 - 108.00 MHz, 50 kHz steps
Mono : 12.8 dBf 1.2 µV, 75 Ohms IHF
Stereo: 19.2 dBf 2.5 µV, 75 Ohms IHF
50dB Quieting Sensitivity:
Mono : 18.0 dBf 2.2 µV, 75 Ohms
Stereo: 38.0 dBf 22 µV, 75 Ohms
Image Rejection Ratio : 85 dB
IF Rejection Ratio : 90 dB
Signal-to-Noise Ratio :Mono: 73 dB IHF
Selectivity :50 dB DIN (±300 kHz, 40 kHz dev.)
AM Suppression Ratio :50 dB
Total Har monic Distortion : Mono: 0.5%
Frequency Response :30 - 15,000 Hz (±1.5 dB)
Stereo Separation :40 dB at 1 kHz
30 dB at 70 - D 10,000 Hz
Output Level : 0.5 V (U.S.& Canadian models)
0.75 V (Other ar ea models)
Muting Level : 17.2 dBf 2.0 µV, 75 Ohms
530 - 1,710 kHz, 10 kHz steps
Usable Sensitivity : 30 µV
Image Rejection Ratio :30 dB
IF Rejection Ratio : 40 dB
Signal-to-Noise Ratio : 40 dB
Total Harmonic Distortion : 0.8%
Weight : 1.7 kg, 3.7 lbs.
AM reception is available only on the U.S. and Canadian
Specifications and external appearance are subject to
change without notice as a result of product improvement.
---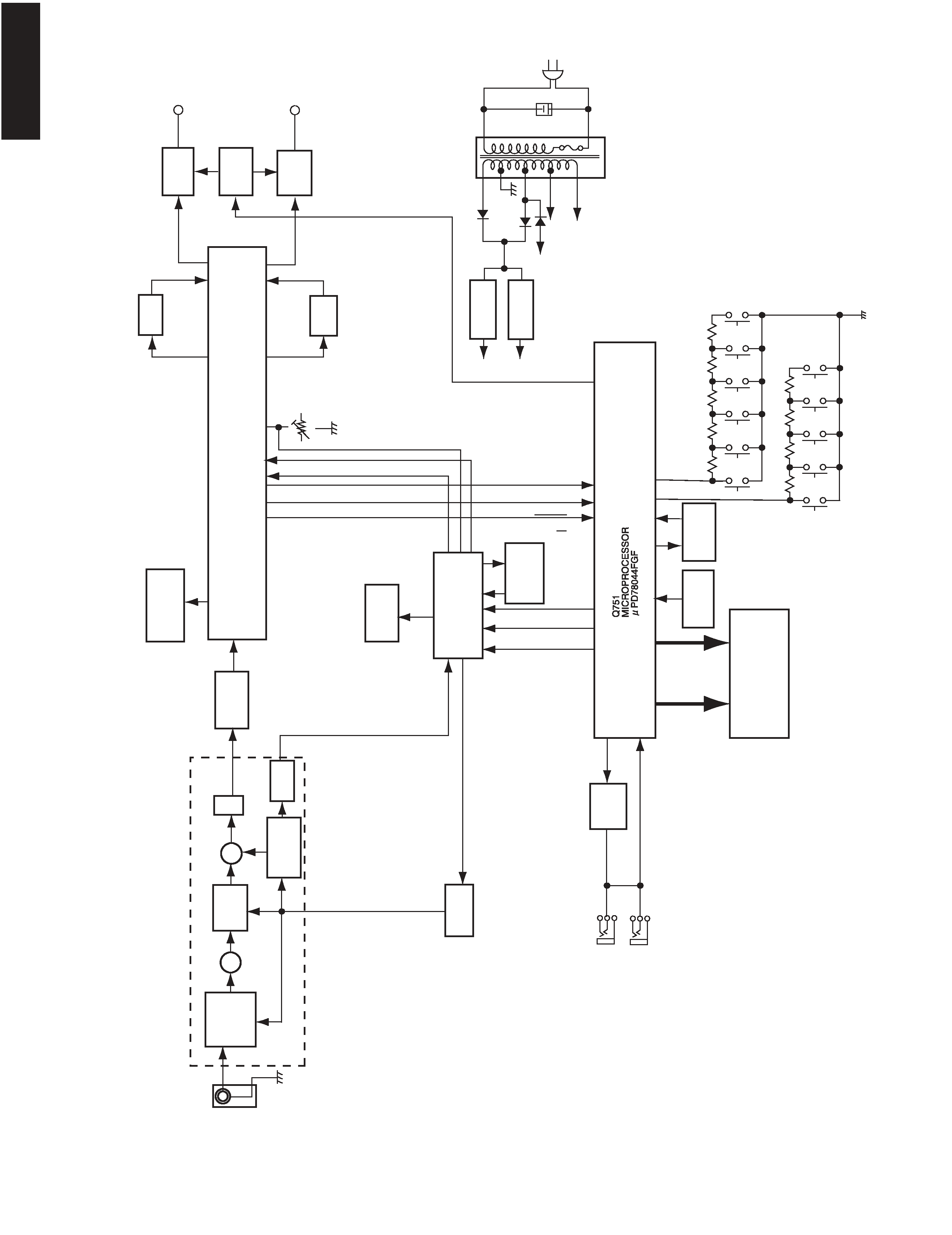 FM IF SYSTEM/MPX AND AM RADIO SYSTEM
---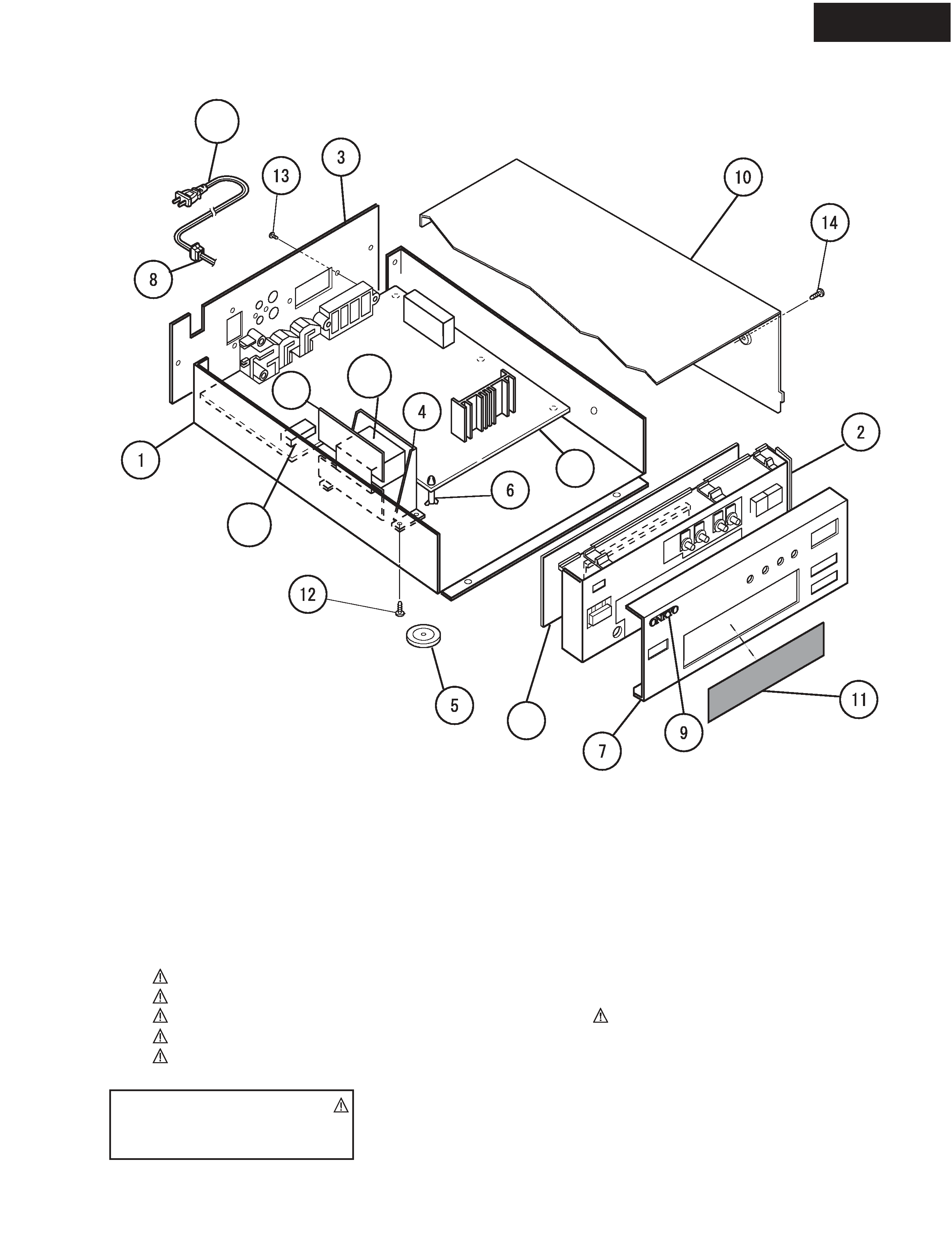 NARF-6130-4C,Main circuit PC board ass'y <P>
NARF-6130-4D,Main circuit PC board ass'y <D>
NADIS-6131-4C,Display PC board ass'y <P>
NADIS-6131-4D,Display PC board ass'y <D>
NAPS-6133-4C,Power Transformer PC board ass'y <P>
NAPS-6133-4D,Power Transformer PC board ass'y <D>
NPT-1102D,Power transformer <D>
NPT-1102P,Power transformer <P>
AS-CEE,Power supply cord <P>
AS-UC-2#18,Power supply cord <D>
3TTB+8B,Self tapping screw
3TTB+8B(BC),Self tapping screw
3TTB+8B(UN),Self tapping screw
NOTE : TH E COMPONENTS ID ENTI FIED BY MARK
ARE CRITICAL FOR RI SK OF FI RE AND
ELE CTRIC SHOCK . REPLACE ONLY WITH
---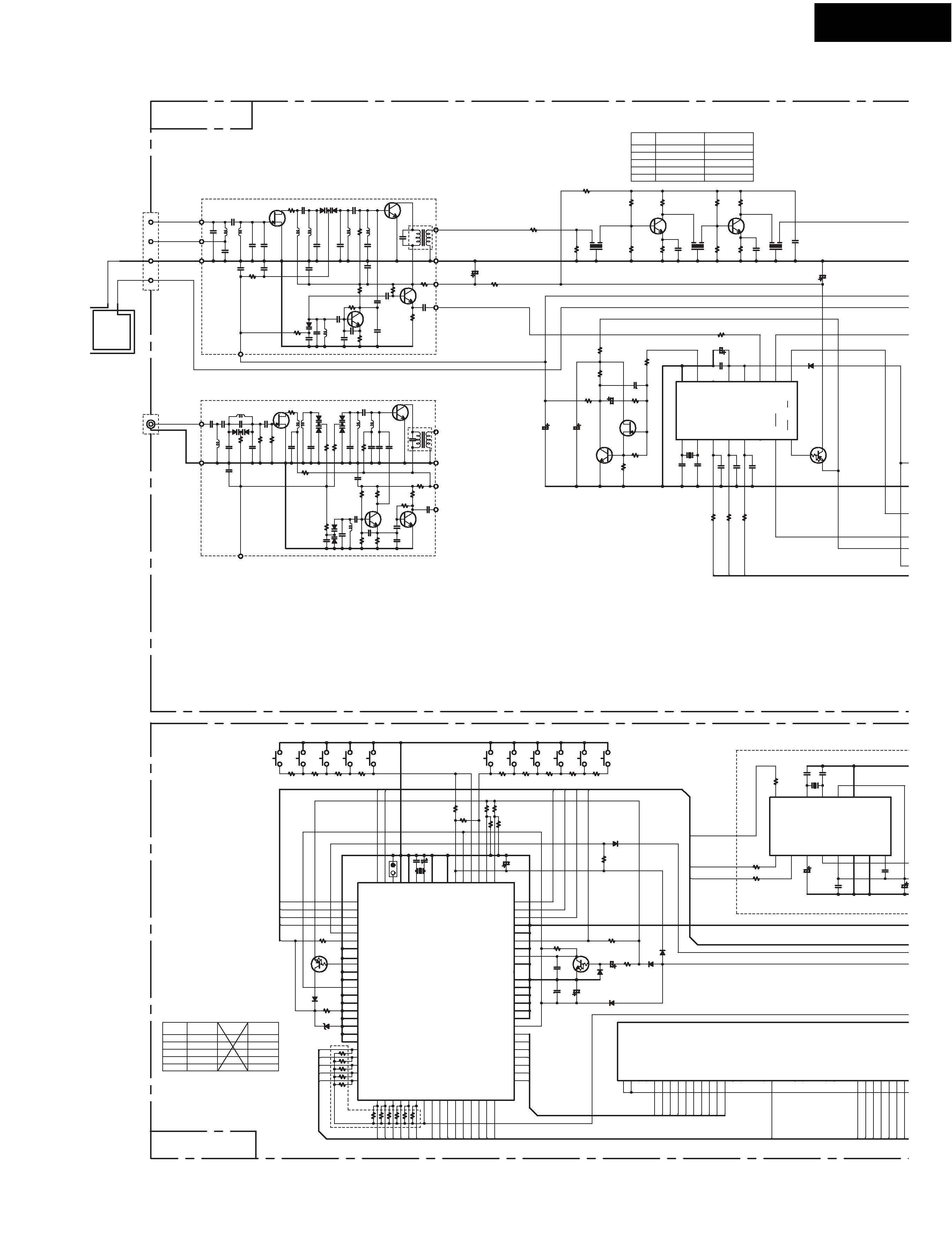 ---