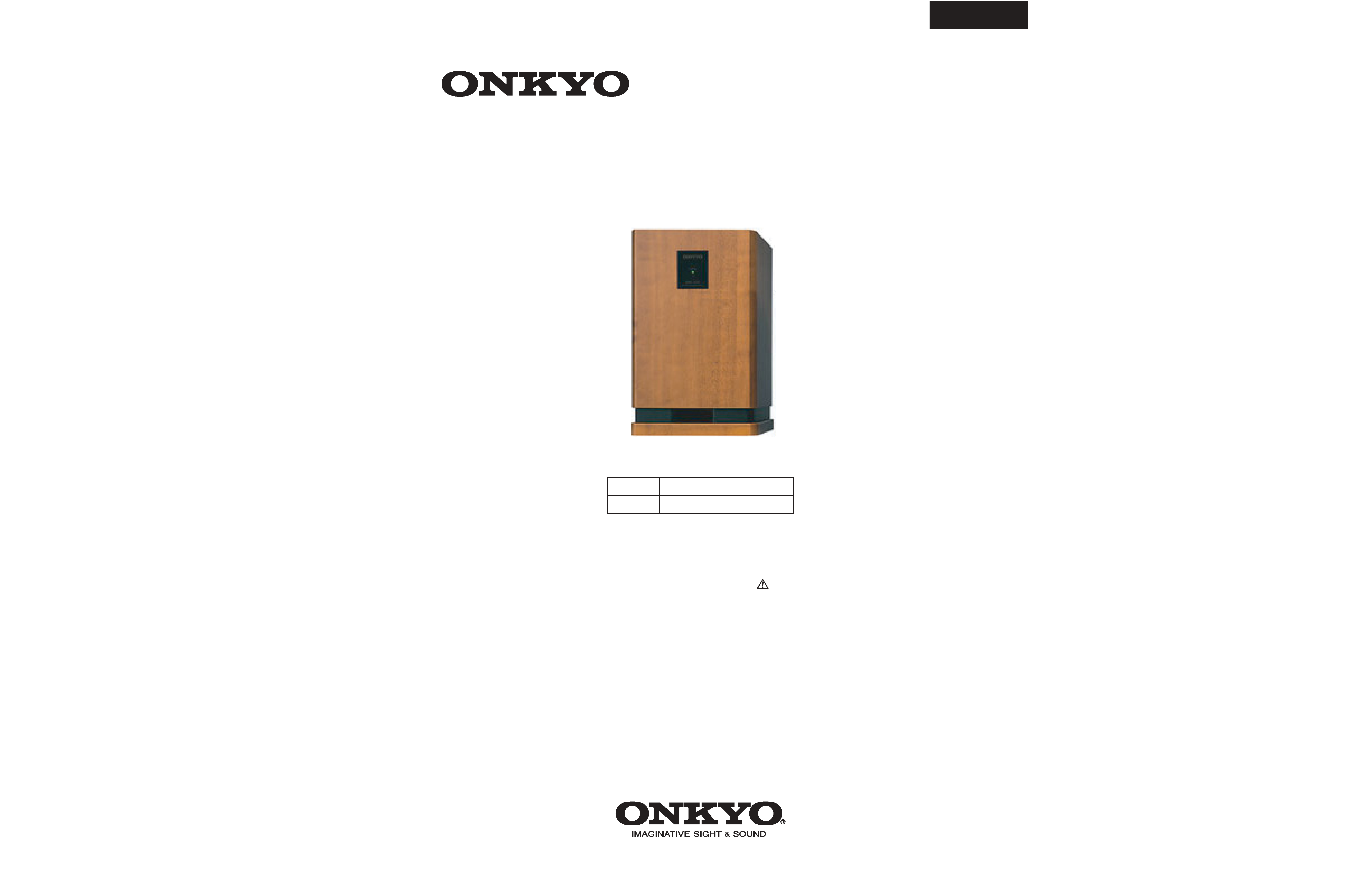 Powered sub-woofer with built-in 6ch amplifier
COMPONENTS IDENTIFIED BY MARK
SCHEMATIC DIAGRAM AND IN THE PARTS LIST ARE
CRITICAL FOR RISK OF FIRE AND ELECTRIC SHOCK.
REPLACE THESE COMPONENTS WITH ONKYO
PARTS WHOSE PART NUMBERS APPEAR AS SHOWN
MAKE LEAKAGE-CURRENT OR RESISTANCE
MEASUREMENTS TO DETERMINE THAT EXPOSED
PARTS ARE ACCEPTABLY INSULATED FROM THE
SUPPLY CIRCUIT BEFORE RETURNING THE
APPLIANCE TO THE CUSTOMER.
---

INPUT: RCA L/R/C/SL/SR/ subwoofer (500 mV/47 k
Total harmonic distortion: 0.1% (Output: 5 W)
Signal-to-noise ratio: 100 dB (STEREO: IHF A 0.5 V input)
Type: J'DRIVE system, 16 cm OMF cone
Power consumption (Max.): 135 W
Dimensions (W x H x D):185 mm x 299 mm x 312 mm
Others: Magnetic shielding (EIAJ)
---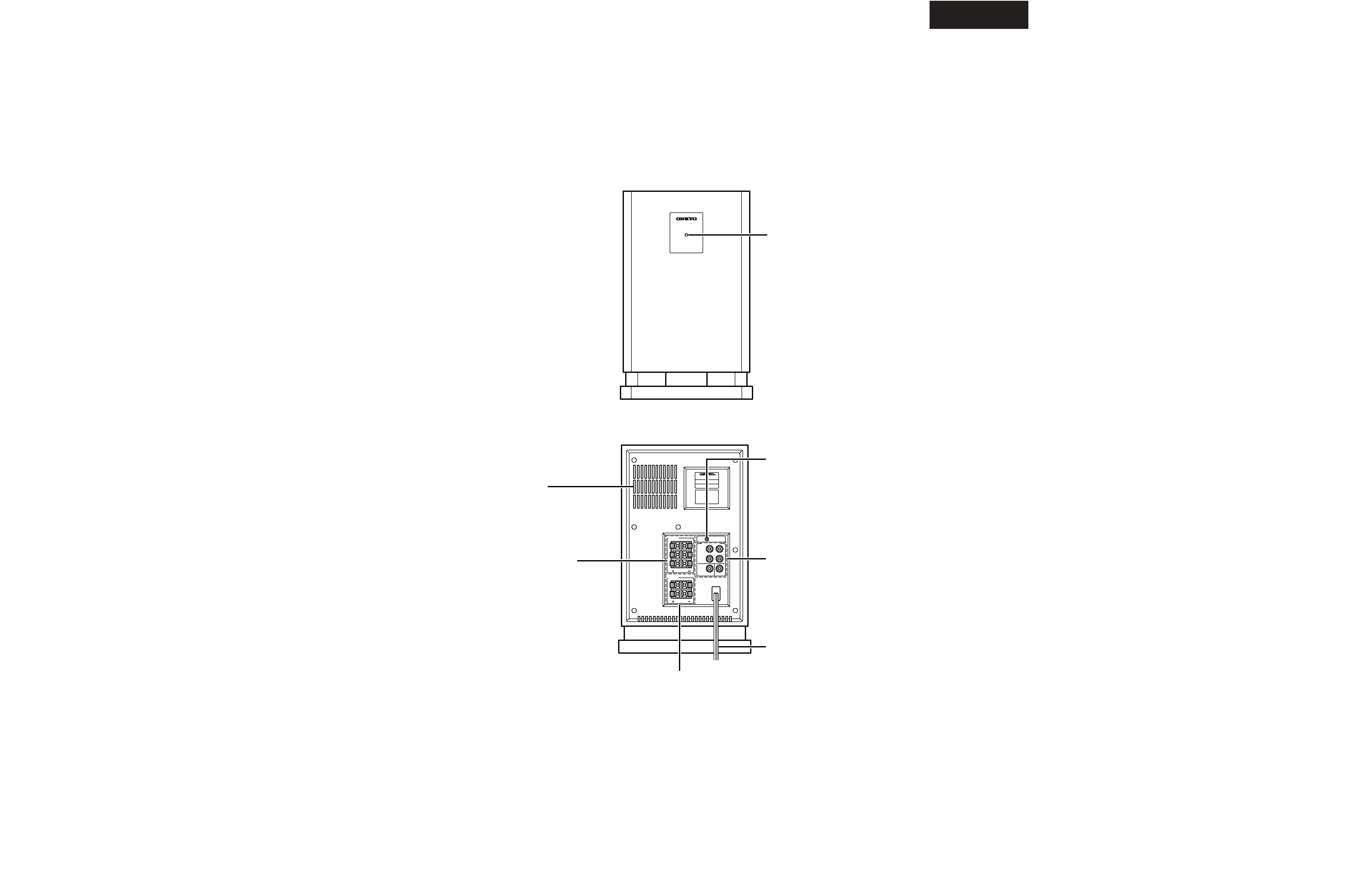 Subwoofer SWA-155X (front panel)
Subwoofer SWA-155X (rear panel)
Connect these jacks to the
SURROUND SPEAKERS connectors
Connect the D-M3 left/right surround speakers here.
---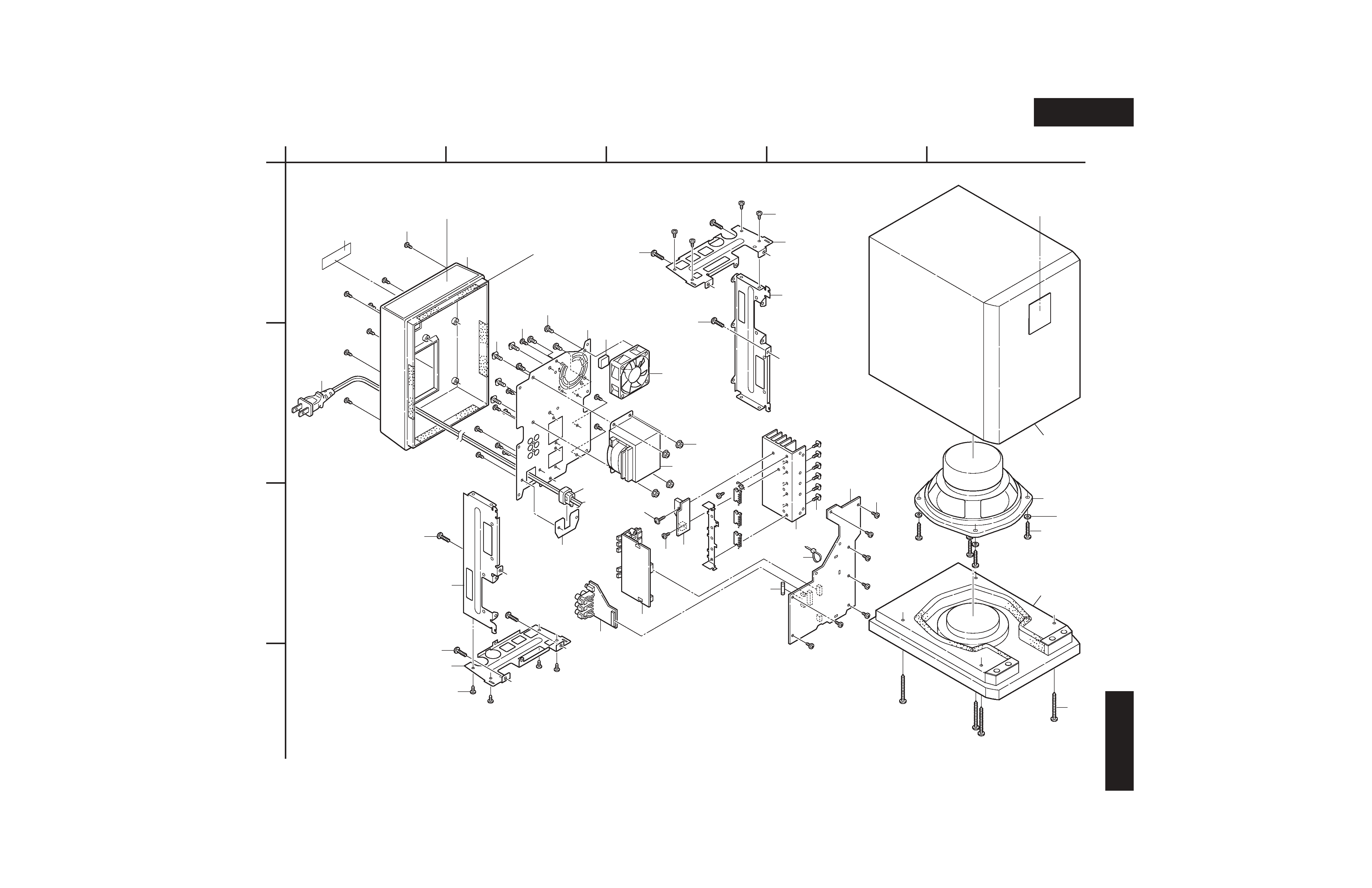 ---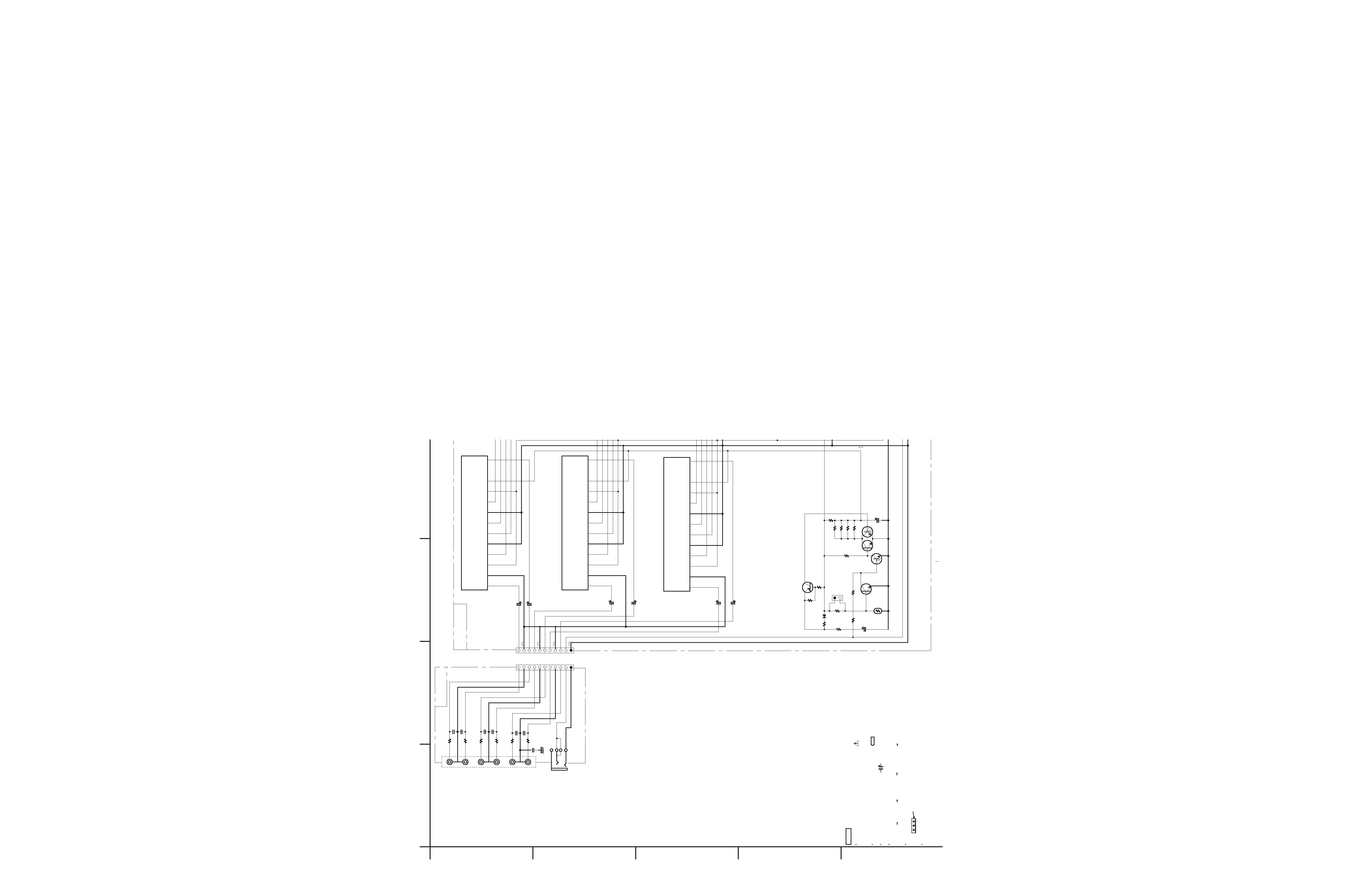 THE COMPONENTS IDENTIFIED BY MARK
REPLACE ONLY WITH PART NUMBER SPECIFIED.
VOLTAGE (MEASURED WITH VOLTMETER)
IS DC VOLTAGE. (NO INPUT SIGNAL)
ELECTROLYTIC CAPACITORS (
ALL CAPACITORS ARE IN pF/50WV UNLESS OTHERWISE NOTED.
EX) 030 3pF 330 33pF 331 330pF 333 0.033uF
THE THICK LINES ON PC BOARD ARE THE PRINTING SIDE OF THE PARTS.
CIRCUIT IS SUBJECT TO CHANGE FOR IMPRIVEMENT.
---