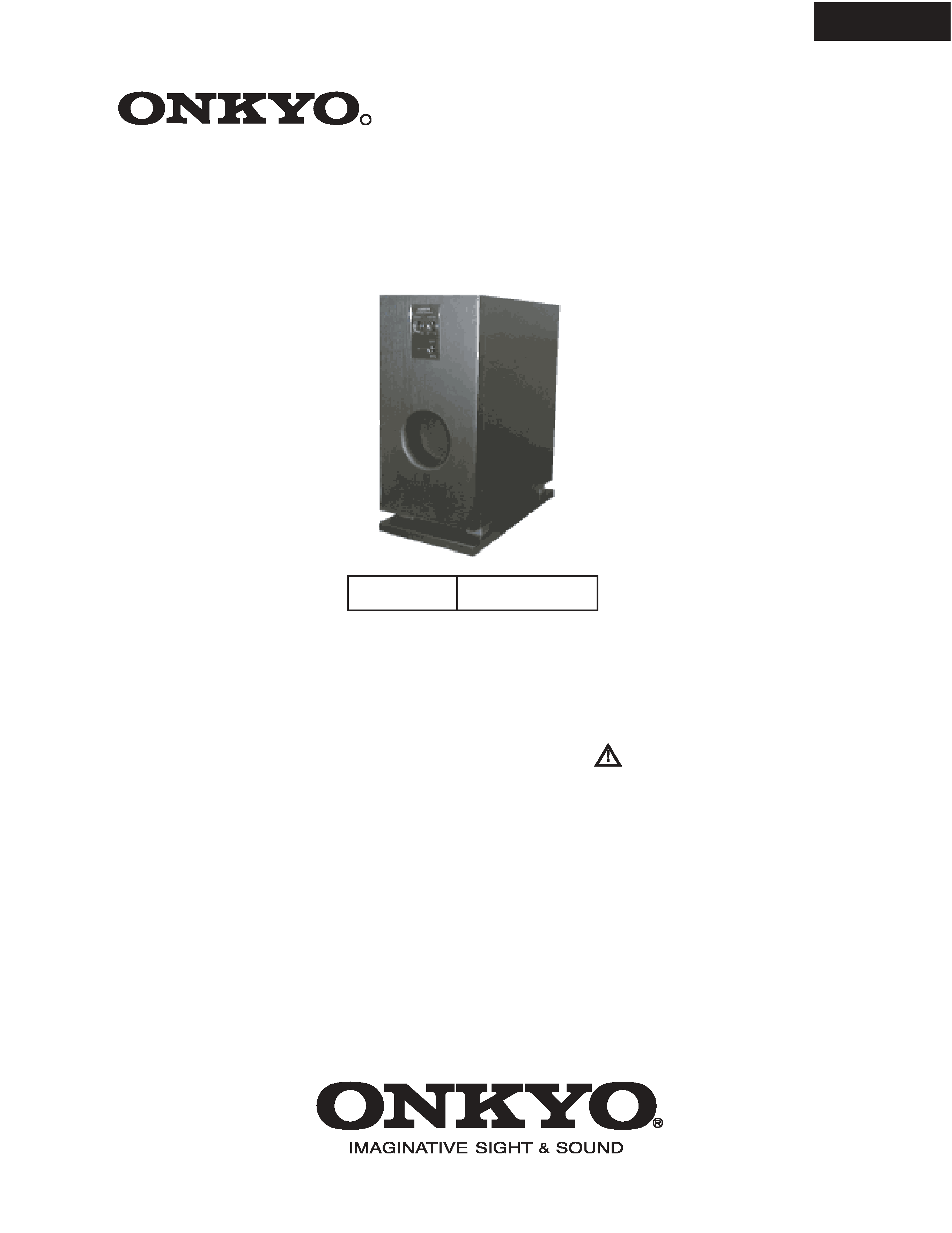 SAFETY-RELATED COMPONENT WARNING!!
COMPONENTS IDENTIFIED BY MARK
CRITICAL FOR RISK OF FIRE AND ELECTRIC SHOCK.
REPLACE THESE COMPONENTS WITH ONKYO
PARTS WHOSE PART NUMBER APPEAR AS SHOWN
MAKE LEAKAGE CURRENT OR RESISTANCE
MEASUREMENTS TO DETERMINE THAT EXPOSED
PARTS ARE ACCEPTABLY INSULATED FROM THE
SUPPLY CIRCUIT BEFORE RETURNING THE
APPLIANCE TO THE CUSTOMER.
SCHEMATIC DIAGRAM AND IN THE PARTS LIST ARE
---

Bass-reflex with built-in power
Dimensions(W x H x D) 235 x 490 x 409(mm)
9-1/4" x 19-5/16" x 16-1/8"
(at maximum crossover frequency)
Pin connector cable(1pc.)
(for speaker-level input terminals)
(for low-level inputjacks)
This symbol located near the fuses indicates that the
fuse used is fast operating type. For continued protection against
fire hazard, replace with same type fuse. For fuse rating refer to
the marking adjacent to the symbol.
Ce symbole indique que le fusible utlise est a rapide.
Pour une protection permanente, n'untiliser que fusibles de
meme type. Ce darnier est la qu le present symbol est
---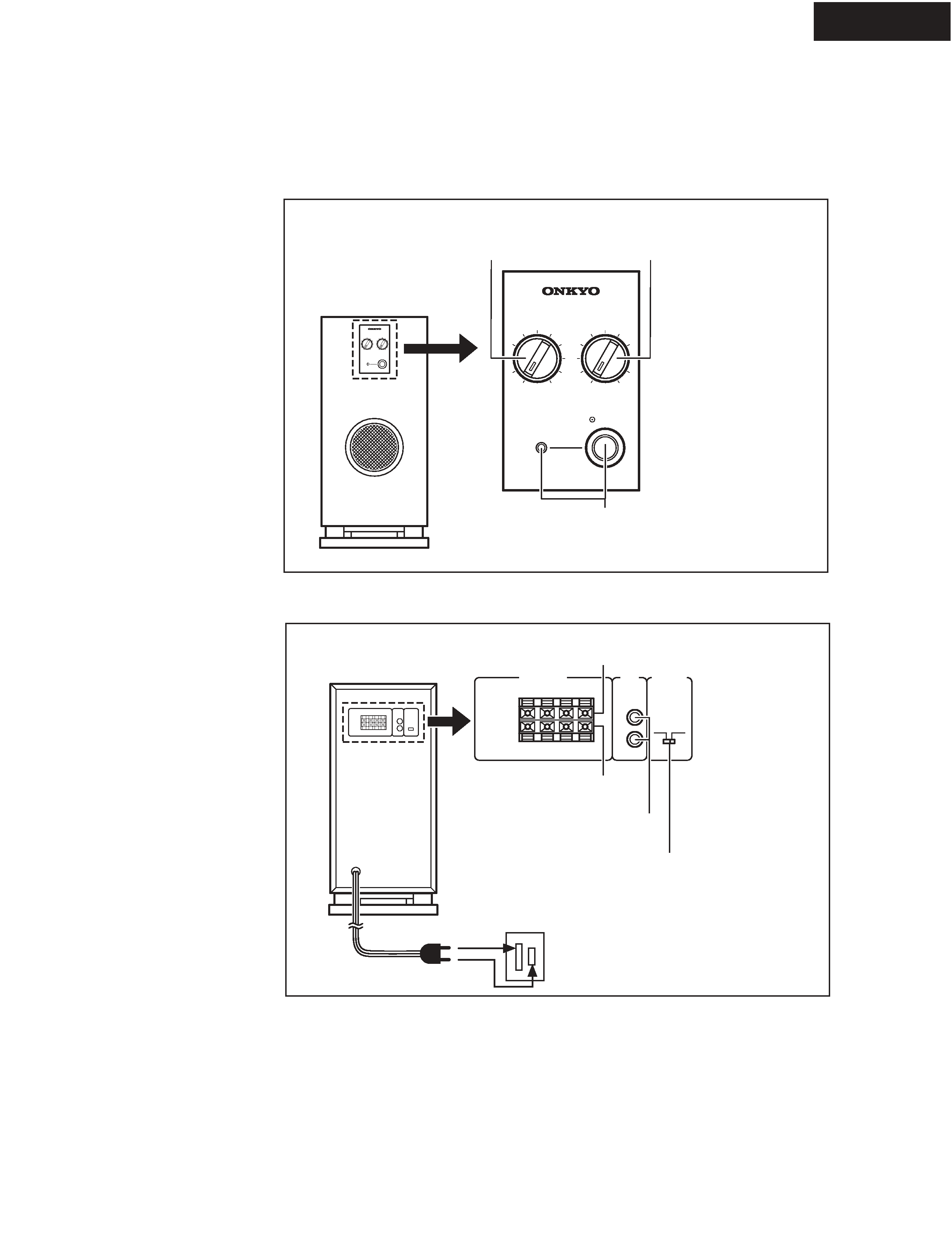 Power switch and indicator
Output level adjusting knob
Speaker-level input terminals
Speaker-level output terminals
---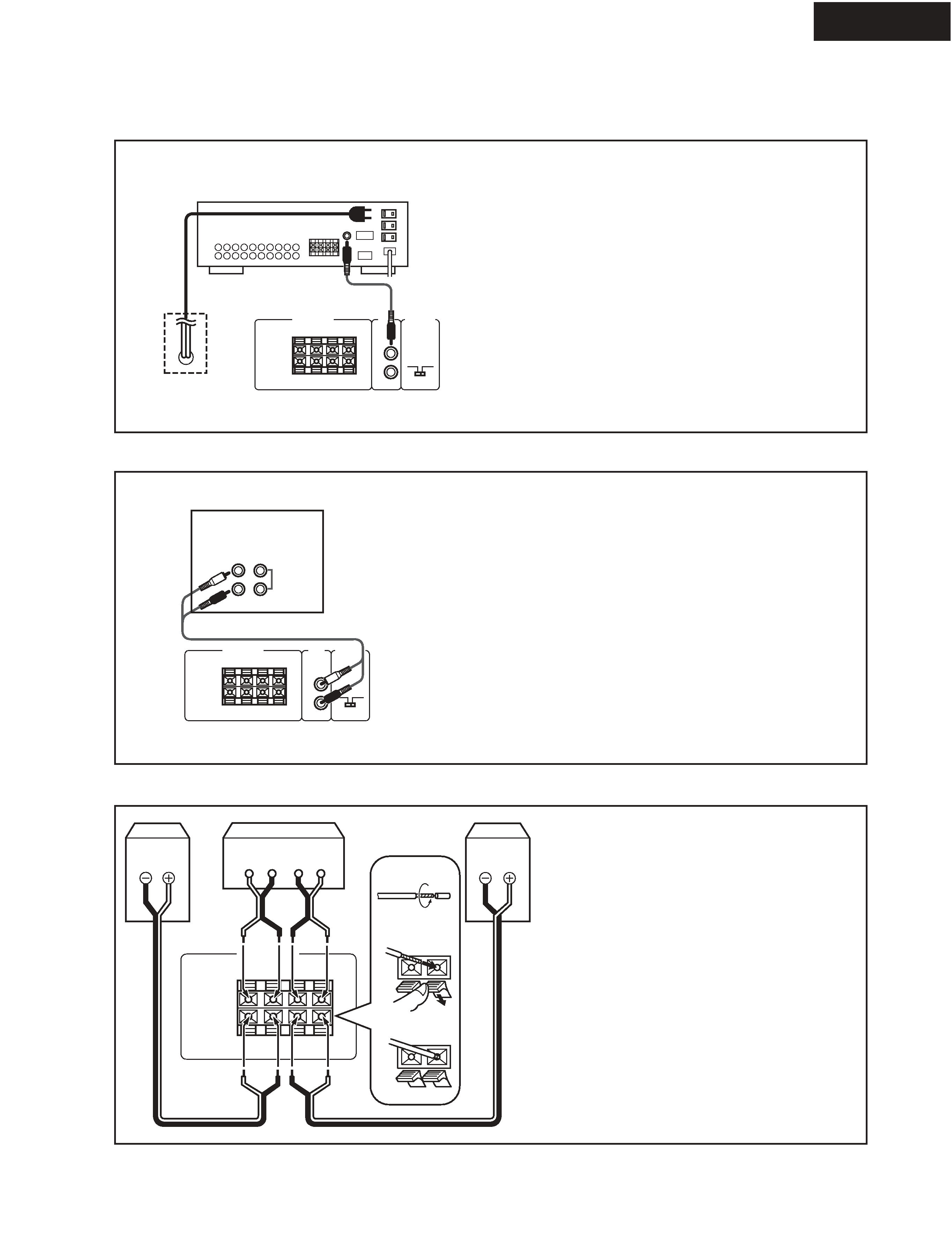 Connection with amplifier's
If your receiver(amplifier)is equipped with
a monaural subwoofer jack,connect it to the
SKW-50 Left (LINE INPUT)jack.
Connection with a preamplifier
Connection with receiver's(amplifier's)
---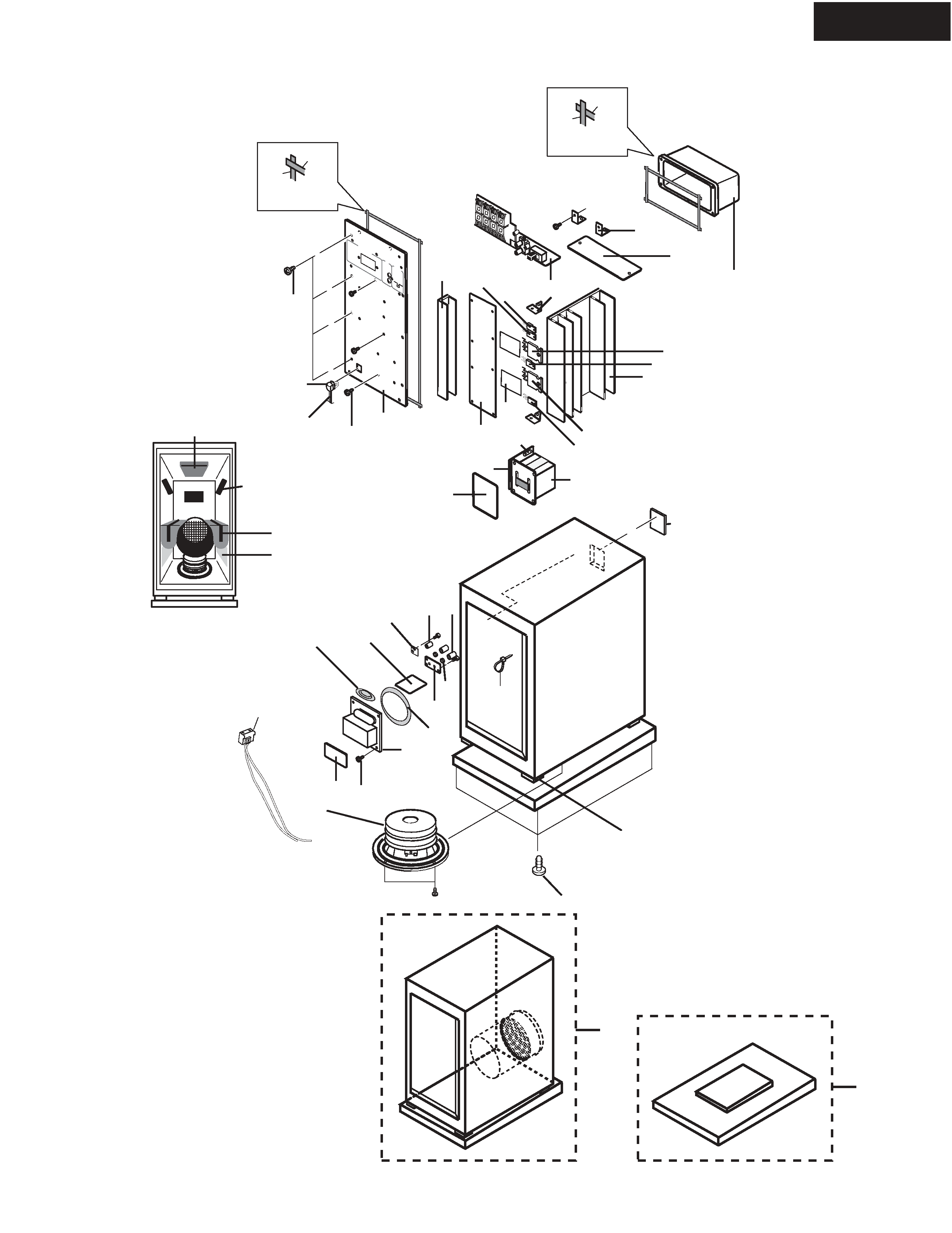 ---