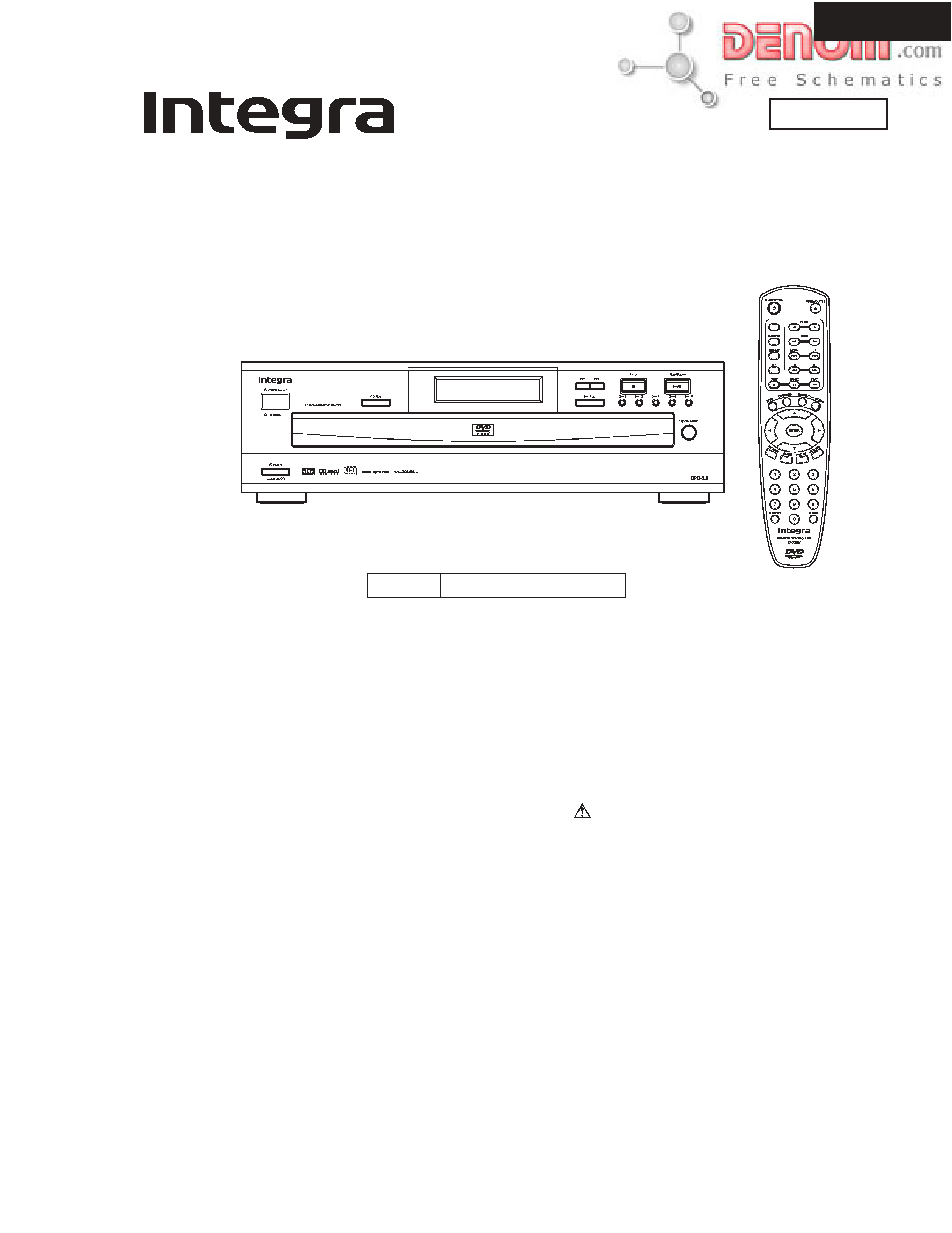 COMPONENTS IDENTIFIED BY MARK
SCHEMATIC DIAGRAM AND IN THE PARTS LIST ARE
CRITICAL FOR RISK OF FIRE AND ELECTRIC SHOCK.
REPLACE THESE COMPONENTS WITH ONKYO
PARTS WHOSE PART NUMBERS APPEAR AS SHOWN
MAKE LEAKAGE-CURRENT OR RESISTANCE
MEASUREMENTS TO DETERMINE THAT EXPOSED
PARTS ARE ACCEPTABLY INSULATED FROM THE
SUPPLY CIRCUIT BEFORE RETURNING THE
APPLIANCE TO THE CUSTOMER.
--- Specifications and features are subject to change without notice.
17
1
/
8
" x 5
1
/
16
" x 16
15
/
16
" (W/H/D)
Frequency range (digital audio)
48 kHz sampling 4 Hz to 22 kHz
96 kHz sampling 4 Hz to 42 kHz
Signal-to-noise ratio (digital audio)
Audio dynamic range (digital audio)
Harmonic distortion (digital audio)
Temperature: 5 C to 35 C (41 F to 95 F)
Operation status: Horizontal
1.0 V (p-p), 75 ohm, negative sync., pin jack x 1
(Y) 1.0V (p-p), 75 ohm, negative sync.
(C) 0.286 V (p-p), 75 ohm
(Y) 1.0 V (p-p), 75 ohm, negative sync., pin jack x 1
(P
B
)/(P
R
) 0.7 V (p-p), 75 ohm pin jack x 2
Audio output (digital output Optical)
Audio output (digital output Coaxial)
0.5 V (p-p), 75 ohm , pin jack x 1
Audio output (analog output)
2.0 V (rms), 320 ohm, pin jack (L, R) x 2
---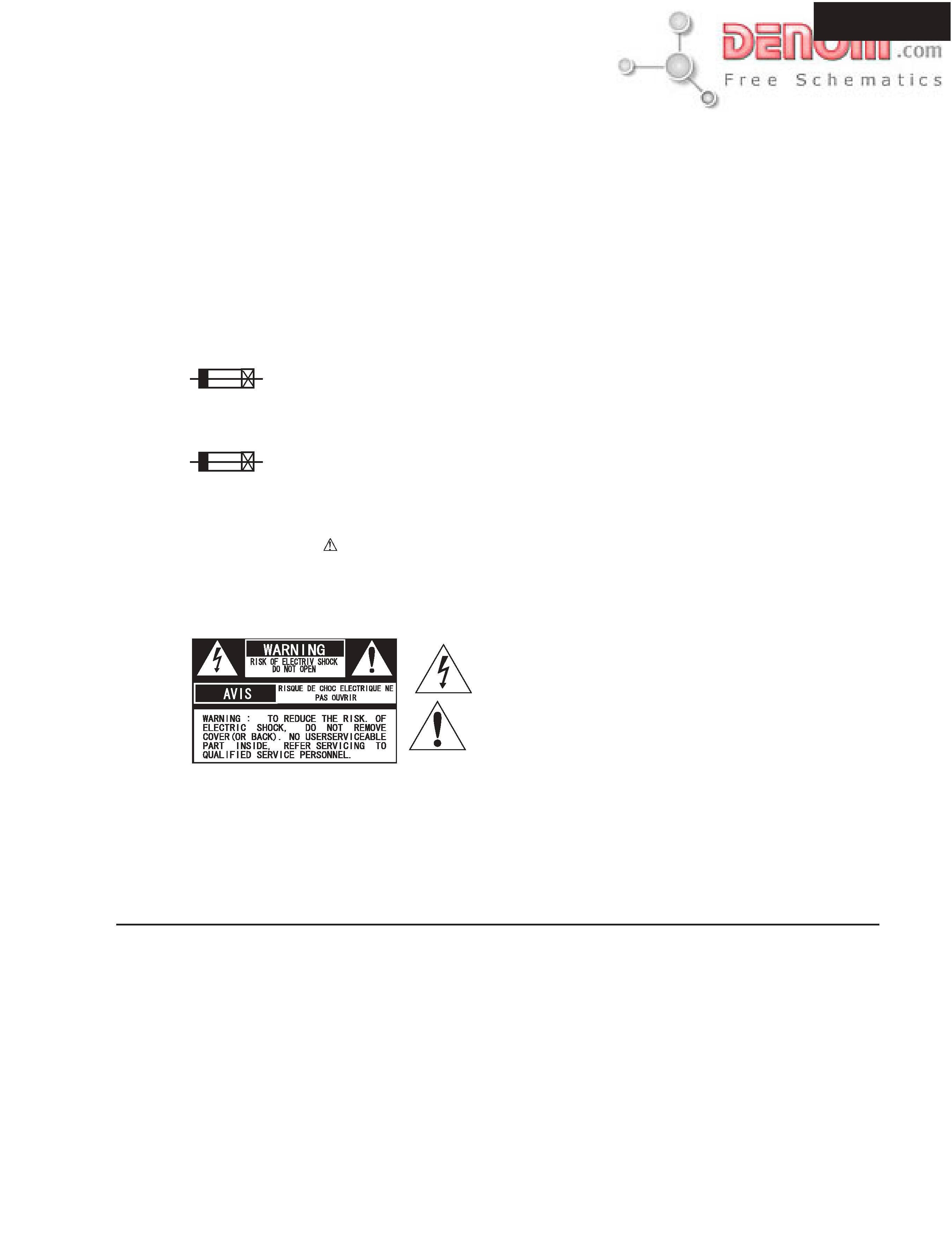 After correcting the original service problem perform the
following safety check before releasing the set to the customer
Connect the insulating-resistance tester between the plug of
power supply cord and terminal GND on the back panel.
Specifications: More than 10M ohm at 500V
This symbol located near the fuse indicates that the
fuse used is show operating type, For continued protection against
fire hazard, replace with same type fuse , For fuse rating, refer to
the marking adjust to the symbol.
Ce symbole indique que le fusible utilise est e lent.
Pour une protection permanente, n'utiliser que des fusibles de meme
type. Ce demier est indique la qu le present symbol est apposre.
TO REDUCE THE RISK OF FIRE OR ELECTRIC SHOCK, DO NOT EXPOSE THIS APPLIANCE TO RAIN
OR MOISTURE. DANGEROUS HIGH VOLTAGES ARE PRESENT INSIDE THE ENCLOSURE. DO NOT OPEN THE
CABINET. REFER SERVICING TO QUALIFIED PERSONNEL ONLY.
TO PREVENT ELECTRIC SHOCK, MATCH WIDE BLADE OF PLUG TO WIDE SLOT, FULLY INSERT.
POUR EVITER LES CHOCS ELECTRIQUE, INTRODUIRE LA LAME LA PLUS LARGE DA LA FICHE DANS LA
BORNE CORRESPONDANTE DA LA PRISE ET POUSSER JUSQU' AU FOND.
The lightning flash with arrowhead symbol, within an equilateral triangle, is
intended to alert the user to the presence of uninsulated "dangerous voltage"
within the product's enclosure that may be of sufficient magnitude to constitute
a risk of electric shock to persons.
The exclamation point within an equilateral triangle is intended to alert the user
to the presence of important operating and maintenance (servicing) instruction
in the literature accompanying the appliance.
1. Ground for the work-desk.
Place a conductive sheet such as a sheet of copper (with impedance lower than 10M ohm) on the work-desk and
place the set on the conductive sheet so that the chassis.
2. Grounding for the test equipments and tools.
Test equipments and toolings should be grounded in order that their ground level is the same the ground of the power source.
3. Grounding for the human body.
Be sure to put on a wrist-strap for grounding whose other end is grounded.
Be particularly careful when the workers wear synthetic fiber clothes, or air is dry.
4. Select a soldering iron that permits no leakage and have the tip of the iron well-grounded.
5. Do not check the laser diode terminals with the probe of a circuit tester or oscilloscope.
1. Press the "CD PLAY" and "DISC 3" key to the same timing on the front panel.
You will see that the program is updated by watching the version in the FL tube.
2. Push the power switch.
---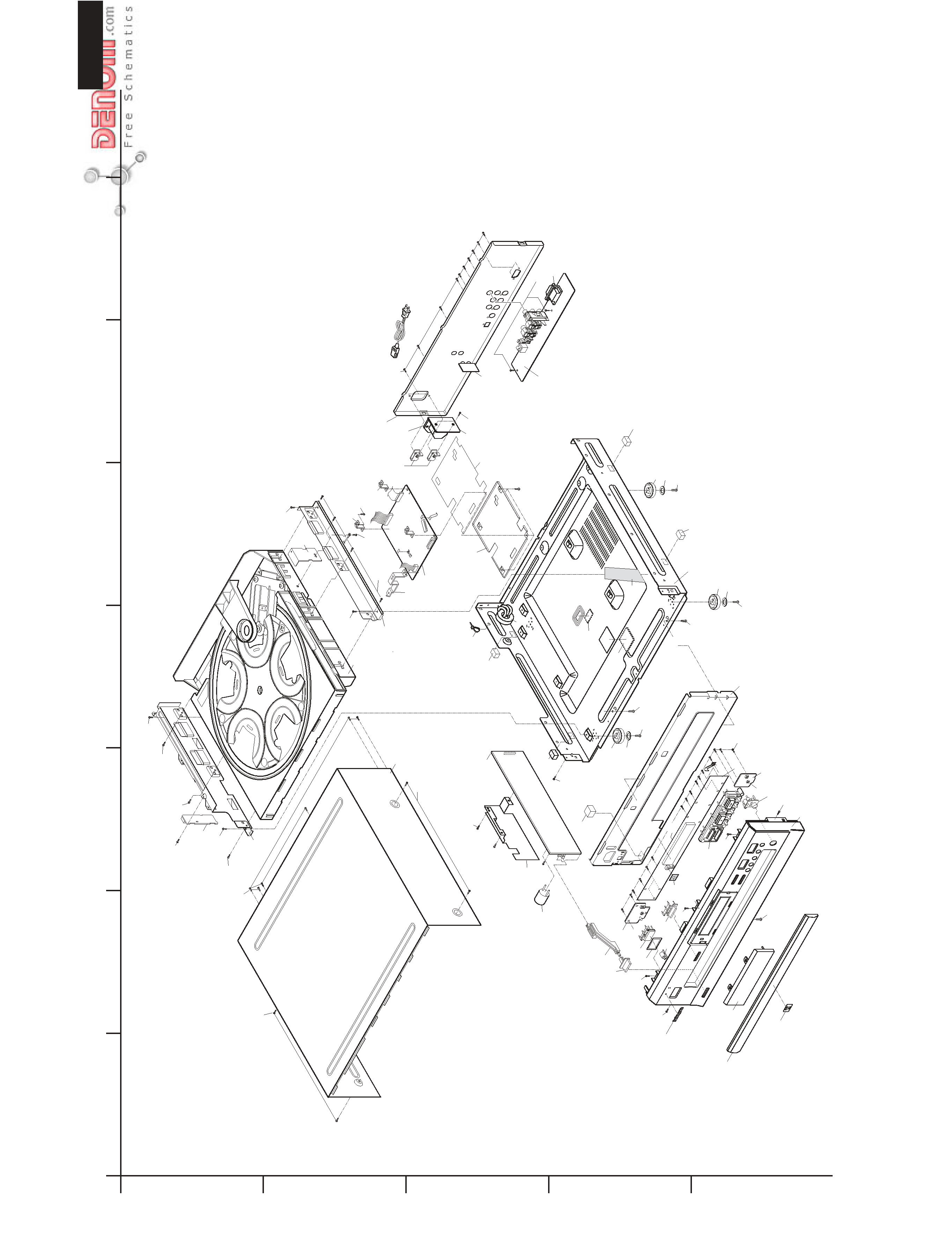 ---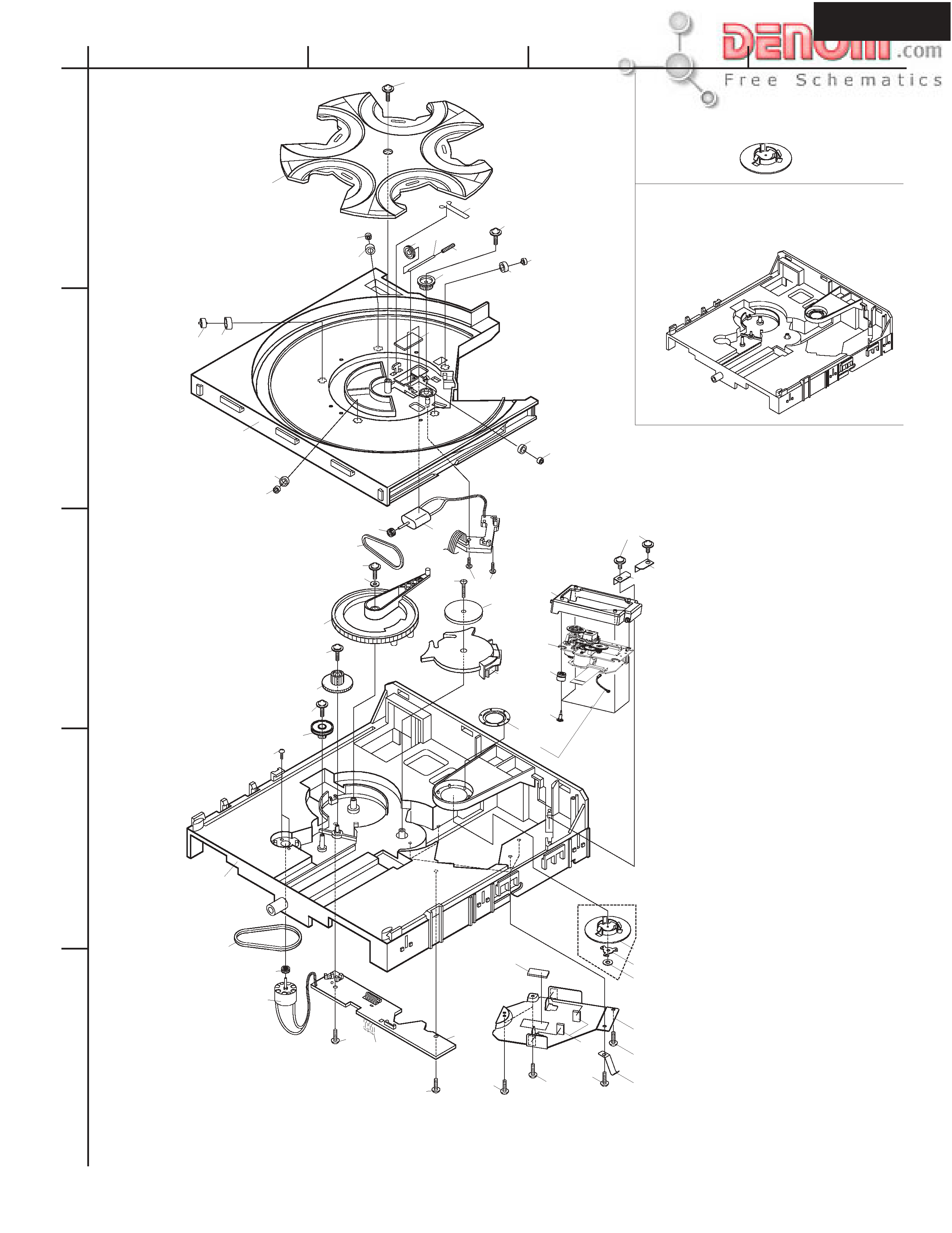 ---