ISSUE DATE: September 2005
PRELIMINARY SCHEMATICS updated alignment procedures
---

ALIGNMENT PROCEDURE (T973)
The DC OFFSET between OFFSET Test Point and AGND must be controlled within
0+/-3mV. If it's found to be out of this range, change the TL084BCD to get it meet the
The idling current at the final stage of the unit should be set to about 40mA+/-10mA.
Adjust RV102 (As marked as "Idling Current ADJ" in the enclosed drawing below) to
control the voltage between Idling current Test point 1 and 2 to be 8mV +/- 2mV.
Pre
heat the unit for 10 to 15 minutes, and then readjust to 8mV +/- 2mV.
(Please note:
The idling current must be adjusted when all modules are assembled into the
Adjust Pot RV104 (as marked as "ISC SENS ADJ" in the below drawing) to get the voltage
across "ISC SENS TEST POINT" and AGND to be 0mV+/-10mV.
(
Please note that the ISC should be adjusted when all modules are assembled into the unit. It's
not possible to get 0V +/-10mV if the modules are not assembled.
D. THERMAL SENSE ADJUSTMENT
The adjustment should be always done when the T973 is cool condition. (That means the
temperature inside the unit should be almost same as the ambient temperature.
Connector P208B that connects the transformer and power board should be removed to
avoid that the Idling current to heat up the unit excessively)
At ambient temperature of 25 C degree and when the unit is just turned on (still in cool
condition), adjust the pot RV103 (as marked as "THERMAL SENS ADJ" in the below
drawing) to get voltage across the THERMAL TEST POINT and AGND to be 750mV
+/-10mV. While the ambient temperature is different, the voltage will vary as well. There
is a relation between the temperature and voltage, that is; if the ambient temperature is 20
degree C, the voltage should be 850mV+/-10mV; if the ambient temperature is 30 degree
C, the voltage should be adjusted to 650mV+/-10mV, etc.
E. Fan Cut Off Point Adjustment
Note: This Fan cut off function does not appear on PCB V10.0, V11.0 or MKII version but
only appeared on PCB V12.0. Run the unit for all 7 channels at 1 kHz, 4ohms load, and
250mW output. Do this adjustment when the unit heats up, for example; run the unit at
all 7 channels at 50W/4ohms for 10 minutes. Then adjust Pot RV201 on power supply
board so the voltage at Pin14 of IC203 just changes from negative to positive (to get the
fans just start turning). Then turn off the input signal and monitor if fans will stop within 30
seconds, then turn on the input signal again to see if the fans start turning immediately.
---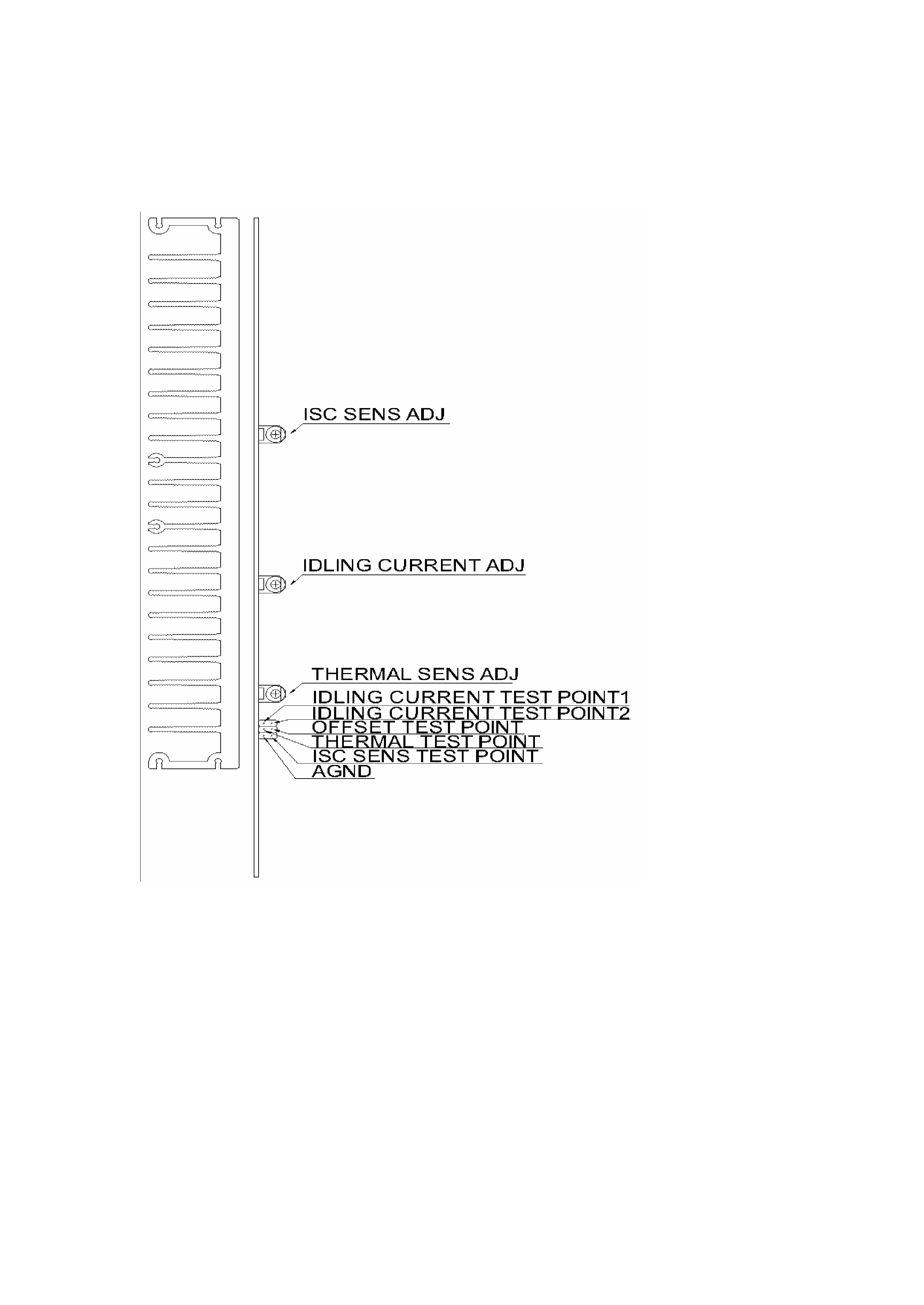 ---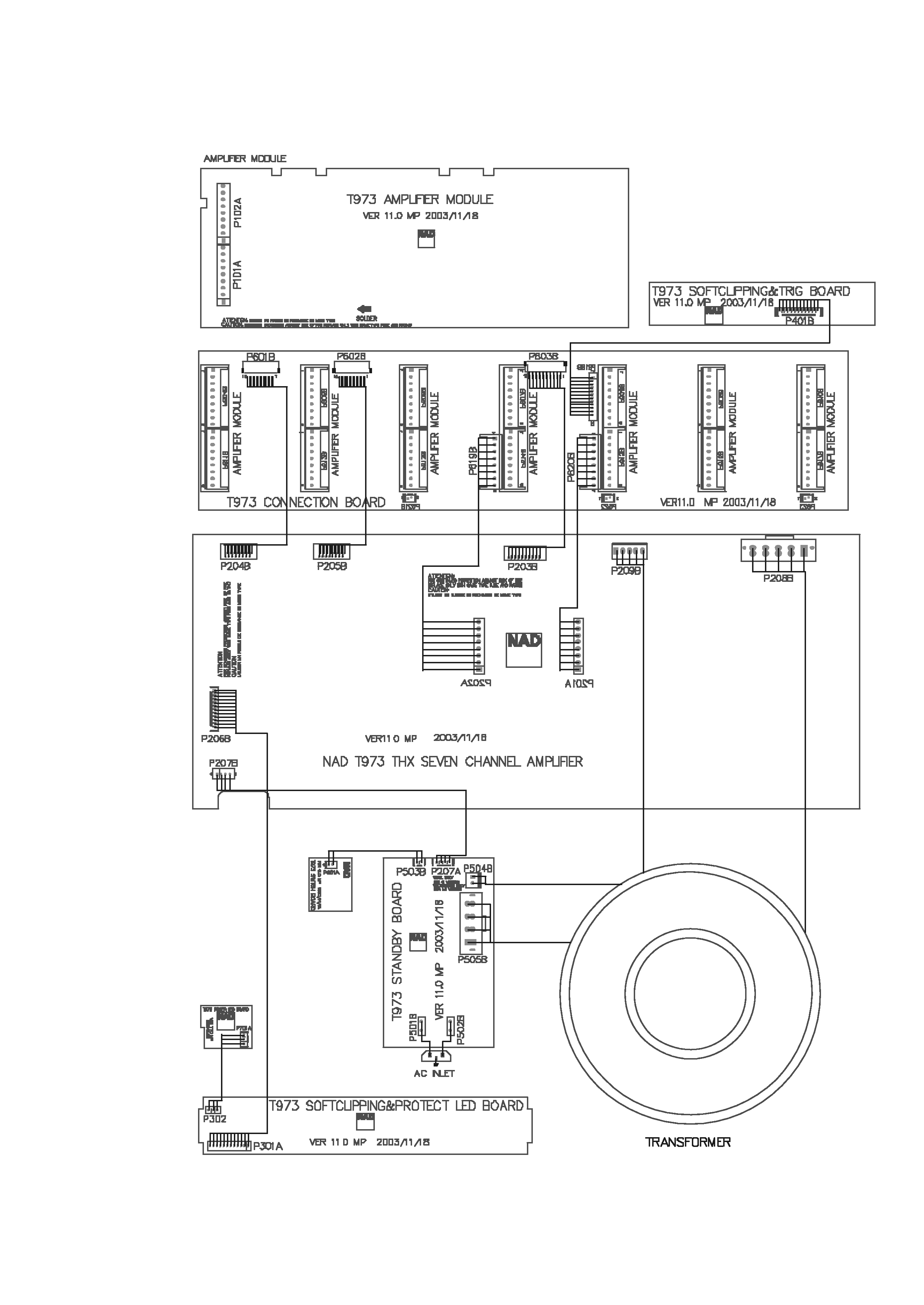 ---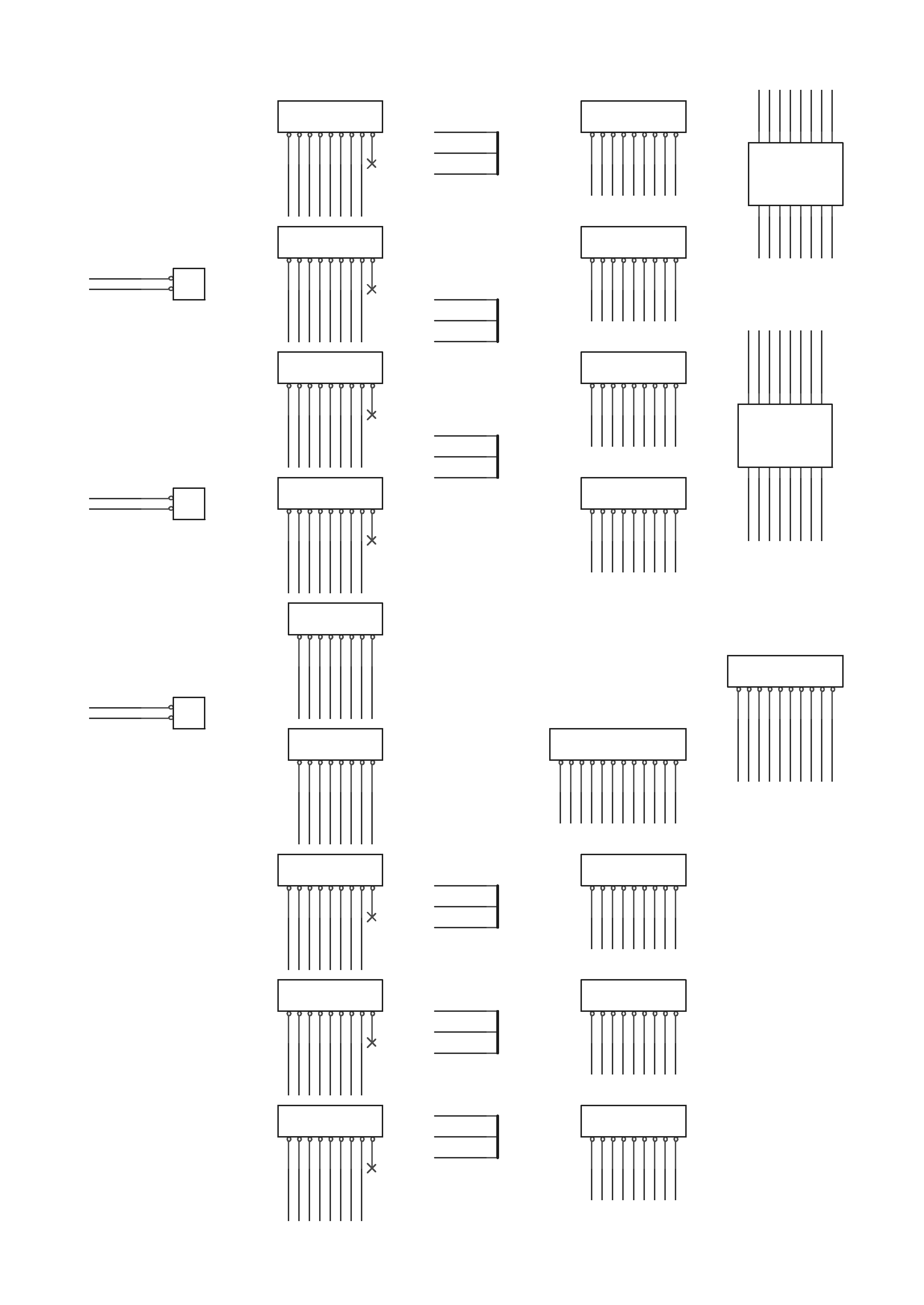 ---